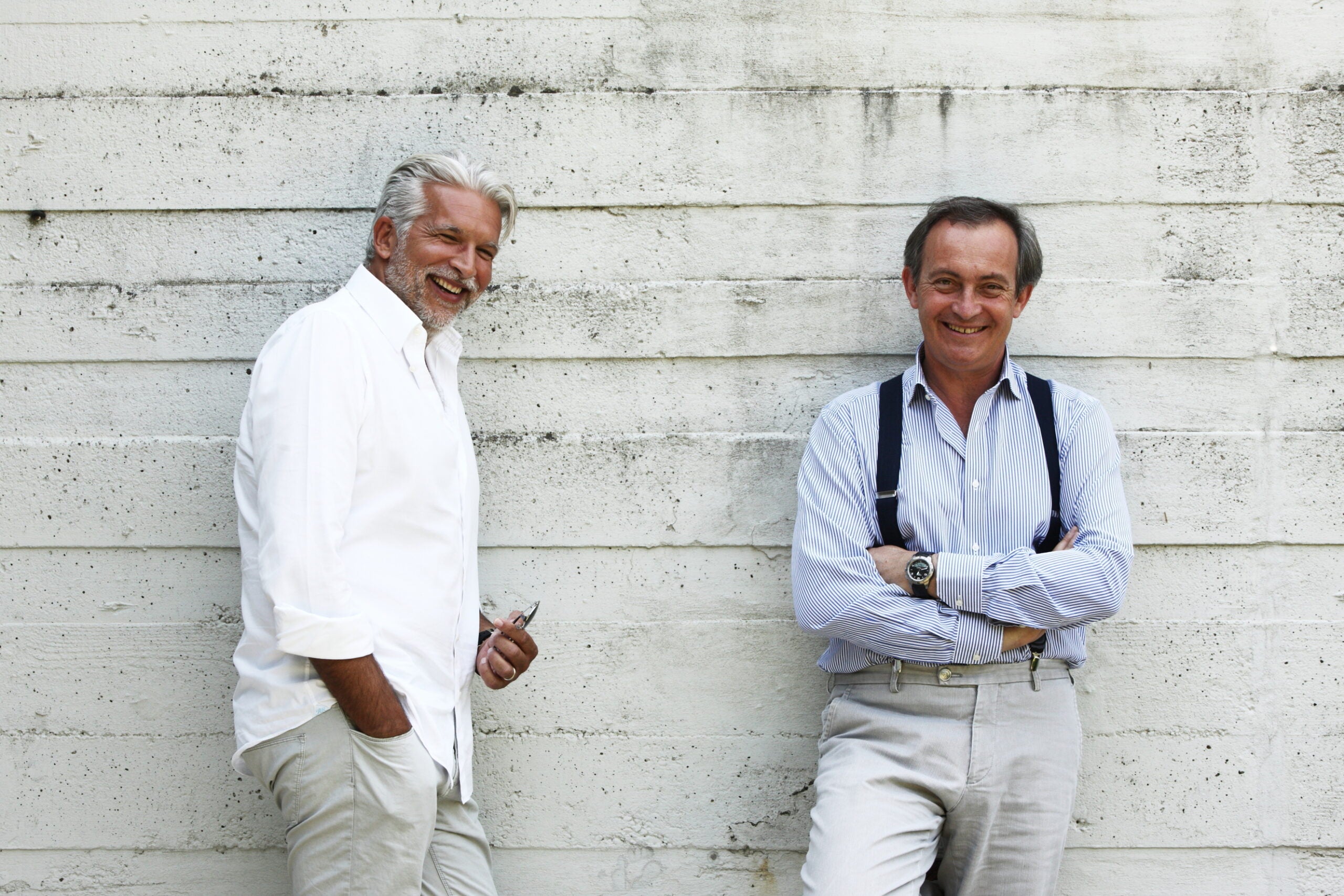 As the studio reaches the occasion of its 25th anniversary, Nuvolari-Lenard has plenty of exciting projects in the pipeline. The prominent 350ft Black Pearl is about to join the ranks of the largest sailing yachts in the world, and the studio has a 328ft motoryacht in build at Oceanco, a 456ft at Lürssen, a 203ft at CRN and it is in the final stages of a real estate project in Mustique. We sat down with Carlo Nuvolari at the Monaco Yacht Show to talk about the company's legacy to the industry.
Over the last 25 years we have developed three lines of business: superyachts, production yachts and real estate interiors. The production yacht side of the business is challenging; it is very similar to the car industry and, in fact, I recently visited Toyota, and they visited us, as there is a lot of commonality in the way you develop the model of a car and the model of a production boat.
With production boats, you don't have to satisfy one customer, but a group of customers, which is very large and varied! Also, as there isn't one individual customer, you don't receive direct feedback in the design phases, other than from the builder. By the time you do receive buyer feedback, it is from the market and on the finished product, so too late to make changes to the design! It is challenging, and we feel a real responsibility because, if you fall short in any of the design, it will have a major impact on the builder.
With superyacht design, it is a much more sophisticated market but thankfully we get feedback from one key person: the owner. I wouldn't say the design process is easier this way, but you can exchange ideas and get immediate feedback at the meetings. This can be more interesting, as we are able to sketch more on the spot and develop ideas more quickly when we sit with the end client.
We are very proud of the design elements we have introduced to the world of yacht design over the years, many of which have since been adopted widely by the industry. For instance, we introduced the concept of having a "feature" swimming pool on the aft of a superyacht, which had never been done before our design for the Oceanco-built motor yacht Alfa Nero, delivered in 2007.
Up to that point, when you were on a yacht, the sea was your pool. But because these superyachts were becoming so big [Alfa Nero stretches 270ft long], we had to adapt. We said to the owner: "You have a fantastic large yacht, are you going to swim directly from it? Under her enormous stern? It's a big yacht!" So, we designed a pool on her aft deck as close to the sea as possible to create a beach area.
At the time, it was a novelty and a significant talking point but it has now been adopted by everyone, and we are seeing multi-level swimming pools with waterfalls become commonplace.
Yachting is very conservative, especially compared to other design sectors. The budgets are very high but clients are reluctant to introduce bold new ideas and looks to their yacht because they are afraid they will lose money when it comes to resale value. But as you see in the world of architecture, who is standing out? The brave ones. If you don't try to go beyond what is normal today, you are always following; by following the status quo, you will never add value to the evolution of design. What we are trying to do at Nuvolari-Lenard is to add value alongside style. However, when you design something forward-thinking, you should never go for something frivolous, as that is dangerous. You have to do something serious that will have a timeless appeal; not just something to impress people.
When think of something that has a "classic" design – be it a yacht or a building or a piece of furniture – we are almost always referring to something from the past that was very advanced when it was designed but is now seen a "classic", a defining design statement. In other words, to create a "classic", you have to be very forward thinking when you do it, otherwise it will disappear as time goes on, and your achievements will be forgotten.