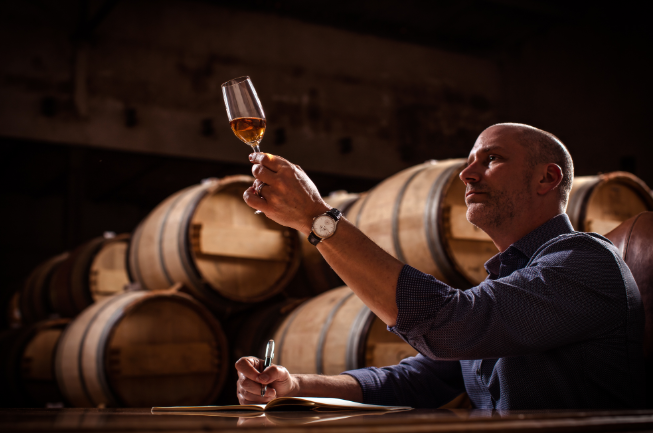 Those who love tequila know Casa Noble, an ultra-premium tequila whose founding family has been in the tequila business for more than 250 years. Founded with a dedication to producing the finest tequila in its class, Casa Noble is a complex tequila that encourages you to savor its complex flavors. There are six expressions in the brand's portfolio: Blanco, Reposado, Añejo, Single-Barrel Extra Añejo, Single-Barrel Reposado and Joven. And the company is constantly releasing innovative limited-edition bottles and pushing the boundaries in the world of tequila.
Elite Traveler sat down for an exclusive interview with founder and master tequilero of the ultra-premium tequila brand on tequila's evolution and what it takes to be in the upper-echelon of the spirits world.
How did you get involved in the tequila industry?
We've been around for 250 years, seven generations. We have a long history with different aspects. In my late twenties, I had this concept of bringing what I saw Mexico as in that time: more contemporary, less of the churros, the horses, the mariachi and bring another aspect, such as cosmopolitan and contemporary. It was very much that the care we have for things and dedication we have for things. We worked through that time to be able to really get that traditional and that legacy that we have together and combined with that more contemporary feel. And create Casa Noble with that concept of really something new and special.
How was the tequila industry different when you launched 20 years ago?
It's a lot of fun. We had this passion to create this spirit that was very, very special. We're talking about how have our own agave, the best agave; we have this incredible piece of land that we could be separate from anybody else without stressing the plants; and all the way to the French oak that we have experimented with and got from France. The first production of tequila we did was 10 cases, but it was samples and showcasing the spirit at first. Back then when we came to market, there were a few tequila brands that were well respected, but most people had a negative reaction to tequila – they had bad experiences. I remember we'd go to trade shows and ask people to taste our tequila. People would say, "Tequila? No. I remember my days in college and had a bad experience." We'd give them a little sip and they would say, "This is not tequila." We'd remind them it is tequila, just not what you've been drinking before. It was an interesting space where tequila was not very mature, around 20 years ago.
In what ways has the market evolved?
You've seen the evolution, where all of these beautiful plants come up and flourish in different profiles. Now you have people gravitating to tequila because of the quality and what it's all about. It's been a transformation. And then obviously there was an evolution of cocktails. Back then, it was just margaritas, our bread and butter for tequila, but the mixology trend came in and there are really cool things go on. It's been fun seeing how it's transformed both as a spirit and in our culture.
People are much more excited to explore tequila and sip tequila as they do whisky. Can you speak to more trends you're seeing in the space?
Going back to the history, when we started there was basically your blanco, aged around two months, and your añejos, obviously aged a year or even a little more. Some were doing longer aged, but very few. When we came into it, we came in with a lot of innovation. We did the French oak, which nobody was doing and also had different styles of distilling and different extractions. Now, going forward you see a lot of fun things happenings with different barrels that have been used for 100 years, there's longer-aged tequila and brands playing with sherry barrels. The competition forces us to be more creative, which is fun because then it makes you better.
In my opinion, you see two tendencies: On one side, we're seeing a very commercial side of tequila. That's going to be popular because it's easy drinking, it's clear, not complex and sweet, and there is a market. And then you have a brand like Casa Noble, which is going for a more traditional taste with complexities and aromas with balance and roundness to it. In my opinion, there's a very noticeable line going one way or another.
A few fun things we did [that are different]: We did the Casa Noble Joven, which is high proof and aged six weeks, and the single barrel, which we started in 2006, and now everyone's doing it. The industry is growing and we're either number one or number two in growth in the United States. In percentage, we're number one; in volume, we're number two. People are gravitating towards tequila and definitely premium, ultra-premium or super-premium being the largest and most sought-after category. People are looking for that high-quality experience instead of just drinking tequila. It's all about the experience.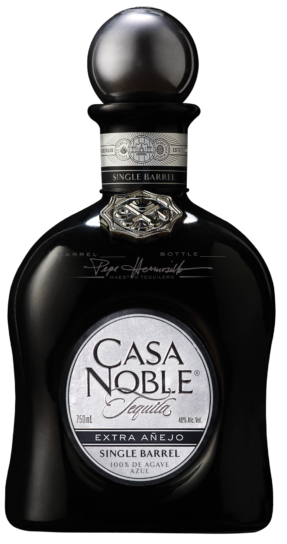 How has the perception of tequila changed since you launched Casa Noble?
The perception of it being just for margaritas and just for parties. It's still a party drink, which is really cool because it's an upper, but it's so much more than that. We are talking about tequila, as you were saying, that you can sip and you can enjoy. There are 600 aromas in the category. There's this lady called Ana Maria Romero who has been studying tequila. And she's found 600 aromas in the category, while cognac as 300. So, it is this complex spirit and depending on the production, how you're doing it, the various steps, the barrels and the aging process, it gets very complex.
What do you want people to know that they might not, or what do you want to change their opinion about?
I would challenge people to taste different things and find out what they like because there's such a great array of flavor profiles. If it's a blanco, it [can differ] based on whether it's a blanco from Los Altos or from Tequila. There is reposado, but it can be aged for a longer time in French oak casks, like we are doing. There's also an añejo or an extra-añejo or a high-proof expression; there are so many options, versus maybe some other categories that may not have that.
What I want people to know about Casa Noble, in specific is our vision of responsibility, and our ambition of responsibility through sustainability. We care and we are really conscious of what the earth gives us, and what we need to be careful with. We have seven generations, and hopefully we'll have more generations. And it's our anniversary of 10 years certified organic. We aren't contaminated with chemicals and synthetics, but it's so much more. Our recertification where we are being responsible in the water usage, no spillage, doing our own compost, and even reducing our emissions – we are trying to have as little a carbon footprint as possible. That also means not adding anything to our tequila. It's pure down to the materials in our labels, which are recyclable or the boxes or our tops, which are aluminum. We even use agave straws. It's not just for saying it, it's our philosophy.
How do you take your tequila?
I, as a good Mexican, will normally be drinking it neat depending on the time of day, or what we are eating, because pairings with tequila and food are very cool. I'll drink blanco, maybe an añejo or nice reposado with lunch. When it's hot, I really love a reposado with soda and some bitters – very simple on ice.
For more information or to set up a distillery tour, visit casanoble.com