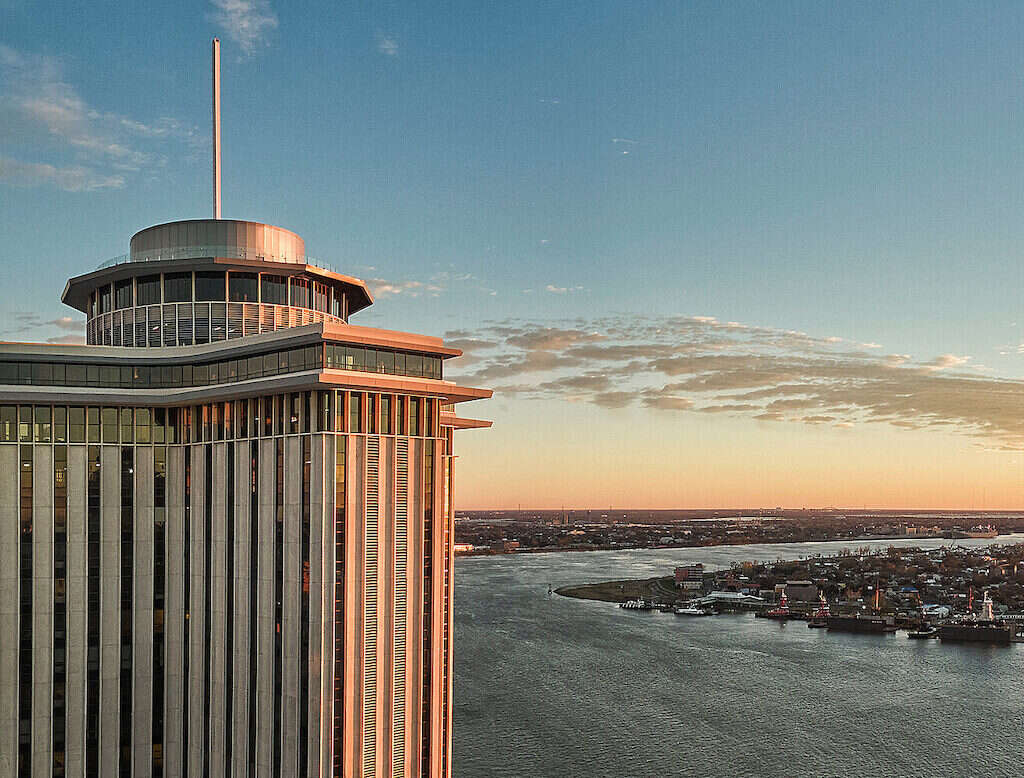 Occupying an impressive 34-story building on the banks of the mighty Mississippi River, the Four Seasons Hotel New Orleans is one of the Big Easy's finest locations. The property itself dates back to the late 1960s, but following an extensive renovation opened under the respected Four Seasons brand in 2021 to much anticipation.
Despite the hotel's size and reputation of its name, Four Seasons Hotel New Orleans has made integrating with the local community and upholding the culture of the city a top priority. As a result, guests can experience that Four Seasons luxury they know and love, as well as the full, immersive character of New Orleans, without compromise.
The hotel's lavish Presidential Suite was recently awarded, among other accolades, Gold – Luxury in Elite Traveler's Top Suites ranking, as well as Silver in Sustainability. To mark the achievement, we spoke to Four Seasons Hotel New Orleans general manager Mali Grow, who has been with the hotel since its opening, to find out what sets the property aside.
What attracted you to the GM position at the hotel?
Beyond the professional opportunity, I was drawn to the culture of New Orleans. This is a destination made for story-telling and there are so many creative opportunities and moments to connect with the people. So much of our portfolio is based on unlocking destinations with culture and history. New Orleans has a rich sense of place, and it's been rewarding to tap into that for our guests.
And what have you brought to the hotel that has made it a better place?
When we opened the property, I made sure we wove the destination into the hotel through our culinary offerings, art curation, local references and, of course, our warm and caring hospitality. This is most evident in our partnership with two James Beard Award-winning and locally beloved chefs Alon Shaya and Donald Link. This partnership quickly made our restaurants, Miss River and Chemin à la Mer, local favorites. To me, the future of hospitality is about attracting curious travelers to become part of a destination instead of just visiting it.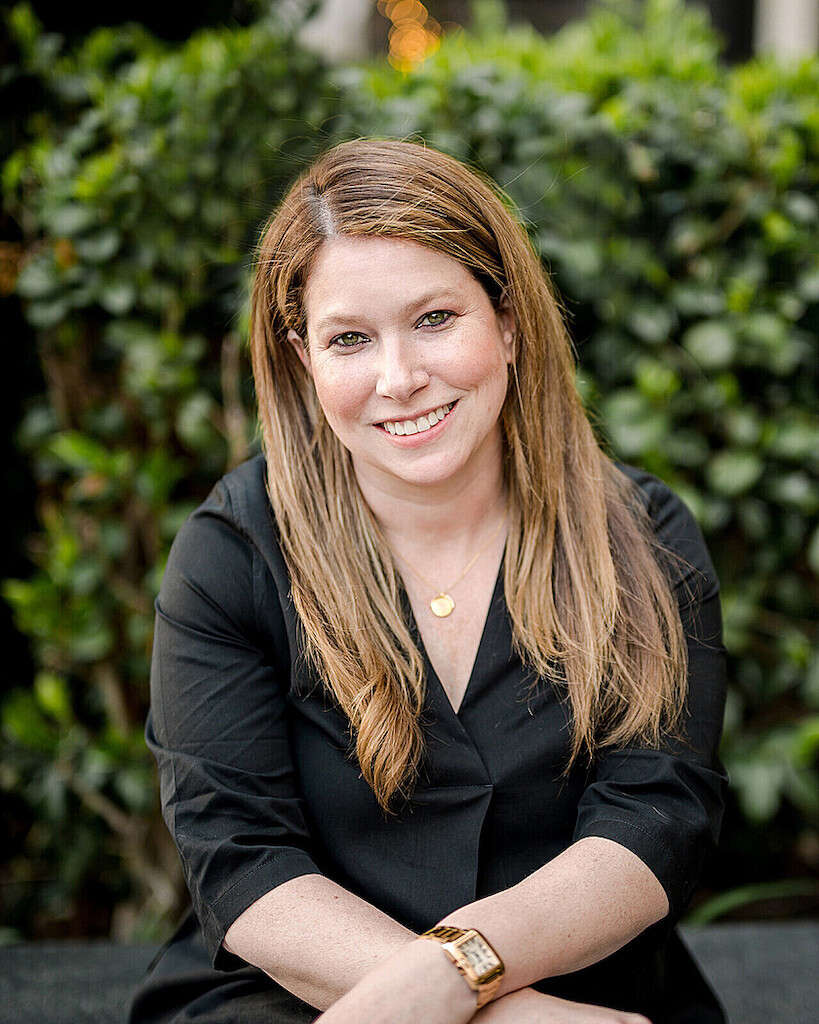 Tell us about a defining moment in your role as GM that sticks out in your mind.
I started as a team of one when I moved to New Orleans to open the Hotel, so meeting the first batch of our 500 employees for training was a pivotal moment. Feeling the energy in the room and welcoming everyone in person was when the dream finally felt like reality. More important than guest rooms or interior design, our success as a Hotel is built upon the warmth and care of our team.
What can guests expect from a typical experience at the hotel?
Guests can expect the brand promise of Four Seasons with an authentic New Orleans lens. Through our culinary offerings, music programming, local art, and, most importantly, the warm hospitality and charm imparted by our associates, we've brought the destination into the hotel for an experience found nowhere else.
The hotel opened in 2021, when the world was still working its way through the Covid-19 pandemic. What was it like opening in such uncertainty and what did you have to do adapt?
While safety precautions may have kept us physically distant, the great thing about New Orleans' hospitality industry is that the situation brought us closer together. We made the strategic decision to open when we did because there was such a demand from the local market to see our historic tower brought back to life. While it was undoubtedly a difficult time that required flexibility and extra care, we were able to give people a place to celebrate and come together when they felt comfortable to do so.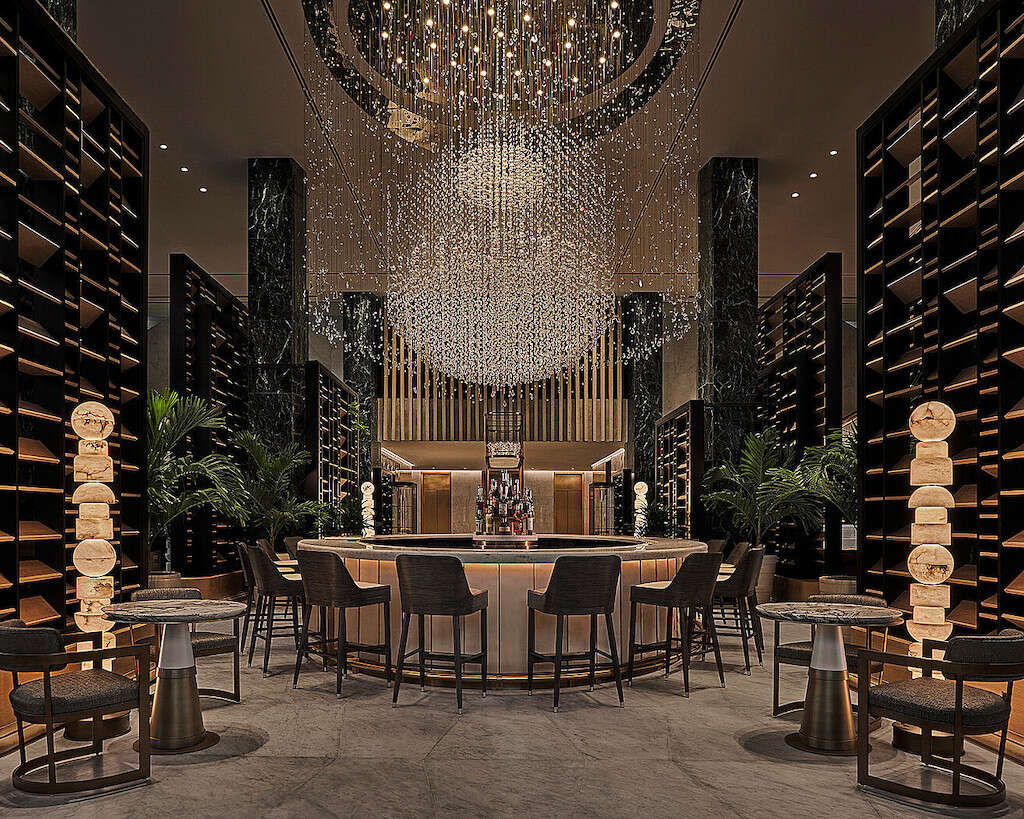 And how do you feel guest expectations have changed since the pandemic?
After a period of not travelling, guests are looking for more than just a hotel stay, they are seeking an experience. In addition to our excellent concierge staff, our entire team works towards delivering personalized moments that help guests discover the destination in a memorable way. Post pandemic, our guests want authenticity and we believe that luxury is defined by those experiences.
The Presidential Suite features in the Elite Traveler Top Suites and has won multiple awards including Gold – Luxury. What sets the suite apart from anything on offer in the area?
Perched high above our vibrant city, the views of the Mississippi River and Downtown are truly what set our suites apart. As local developments begin to open up access to the riverfront, we offer the first suite in the city with unparalleled and unobstructed views.
Finally, what exciting plans do you have for the hotel that you can share with our readers?
The local culture surrounding food and music in New Orleans is huge and we are continuing to weave that unique New Orleans culture into Four Seasons with on-site programming. We have done well with establishing restaurants that keep the excitement going, and we recently held our first garden concert to kick-off French Quarter Fest. Our job isn't done until we've found a way to activate all the unique spaces that this hotel has to offer.