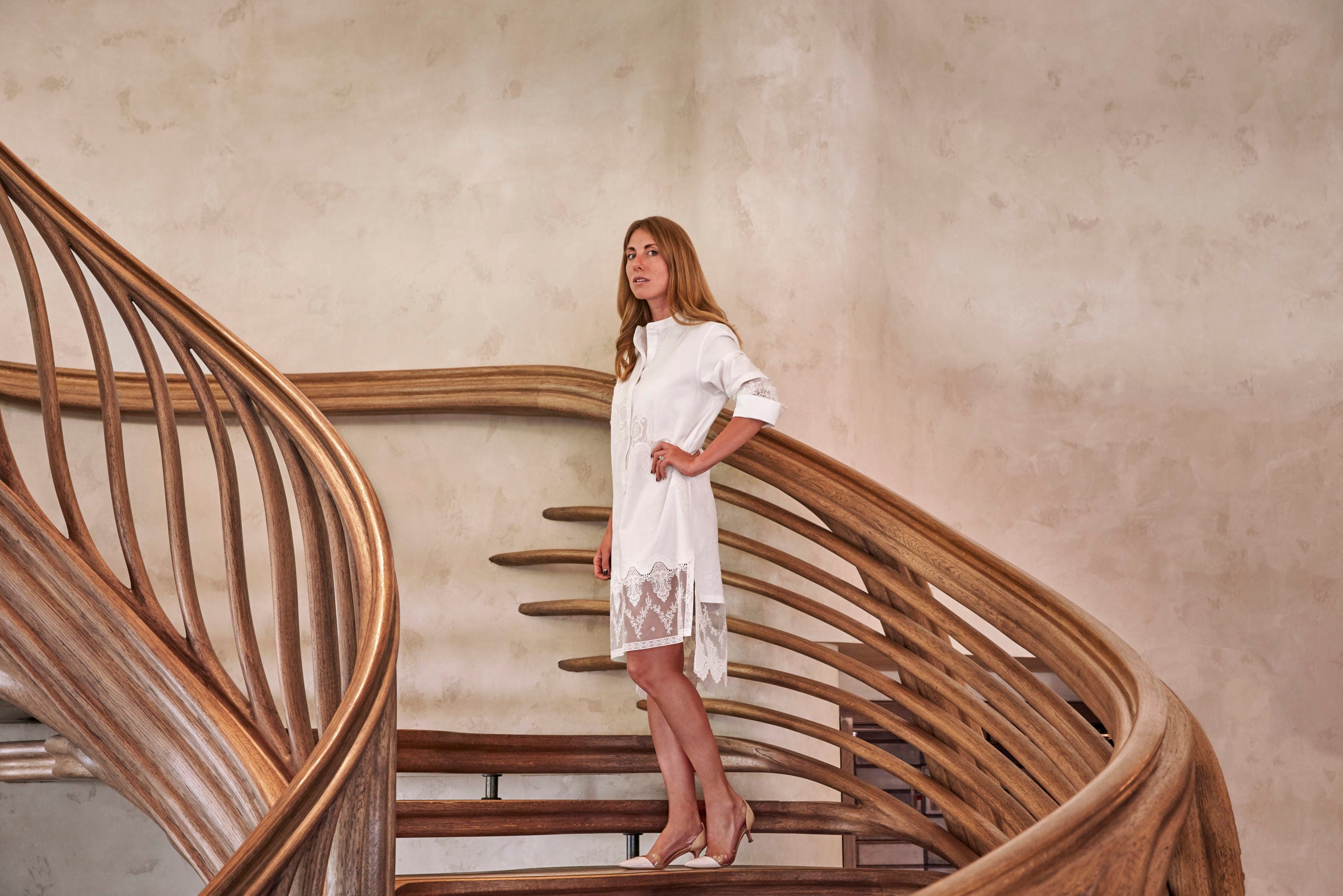 Tatiana Fokina is the CEO of Hedonism Drinks and was the driving force behind the launch of Hedonism Wines in London in 2012. The Mayfair store is now considered a mecca for fine wine and spirits and has won awards for its luxury retail experience.
In 2018, Fokina also worked closely with the launch of HIDE restaurant with chef Ollie Dabbous. HIDE received its first Michelin star just six months after opening and is one of the city's most popular and innovative fine-dining establishments.
Fokina continues to work closely with both projects, ensuring their continued success through key decisions and day-to-day management. She speaks to Elite Traveler about the secrets behind her success and how both businesses are adapting to the challenges presented by the Covid-19 pandemic.
How did you first get into the wine and spirits industry?
It happened back in 2010 when Evgeny Chichvarkin the founder of Hedonism was looking for someone to help set up the new business. I came on board as the first employee with very little knowledge of the product, but good management skills and plenty of determination. It was a very steep learning curve: finding the ins and outs of the industry and working on my wine knowledge at the same time as building the company from zero. But at 23 you learn so easily, especially if it is something you are passionate about.
What has been your proudest achievement in your career?
When it comes to HIDE I would say getting our first Michelin star five months after the opening. It was one of the most nerve-racking and proudest days so far. With Hedonism I am really proud of the staff retention we have, most of our team have been with us for almost eight years and have a loyalty and dedication to the company that is very rare nowadays. People who have shopped with us since we opened are likely to have been served by the same person who knows their tastes and preferences and who they can trust.
And what has been the most challenging moment?
A couple of months ago I would have said the building works for both projects as that process was incredibly frustrating and long with certain aspects like getting licensing and planning permissions and various delays that we had no control over. And when you have a team that is rearing to go and a concept you really believe in all you want is to open the doors and welcome your customers. However, recent events of the pandemic certainly have been the biggest challenge both businesses have faced.
What inspires you to continue driving Hedonism Wines forward?
I would say the ongoing support of our customers and their fantastic loyalty to the brand and our team who I see working very hard every day but equally having fun and being still very much in love with what they do. There is always room for improvement and plenty of new opportunities that present themselves, so we are not stopping just yet.
The partnership with HIDE is almost two years old. How has the relationship between the two companies developed over that time?
Hedonism Wines has been an integral part of HIDE project from the very outset. It allowed us to create a unique wine pricing system for the restaurant, making the largest wine list in Europe also an incredibly accessible one, with guests paying retail price plus a fixed fee of £10 that helps them drink better wines with Ollie's incredible food. Our guests love ordering their wines on the digital wine list and then seeing them being delivered from the shop especially for them. As the love for food and wine tend to go hand in hand both businesses share a very similar customer base and the same ethos.
What are your predictions for the wine industry for the next 12 months and beyond?
I think in the recent past we have all learned not to make predictions. Currently, there are a lot of question marks over most selects, so I think the only option is to monitor the situation closely and react to every change as quickly as one can. Wine retail is actually doing rather well compared to the hospitality industry with people buying online at the rate comparable to Christmas drinks purchasing.
Where is your favorite place to visit, your favorite hotel, and (excluding Hide), your favorite restaurant?
What a cruel question in the current circumstances! My favorite hotel is the Soho House in Istanbul, I always regret that I never stay longer than a couple of days. My favorite restaurant is Yashin Ocean House close to where we live, one of the best sushi restaurants in town accompanied by a great champagne list.
What (or where) is on your bucket list?
There is a hotel in Portugal called Areias do Seixo right by a great surfing beach where I wanted to spend my birthday this year which looks amazing. Once we are back to normal, I will definitely try to go there.
What does the word 'luxury' mean to you?
Luxury is having the means, the time and capability to enjoy life. I find this a very rare combination to come by.
And finally, is there any advice you would give to your younger self?
I miraculously managed not to make too many mistakes when I was younger, so it would be 'To take every opportunity to learn or experience something new'.