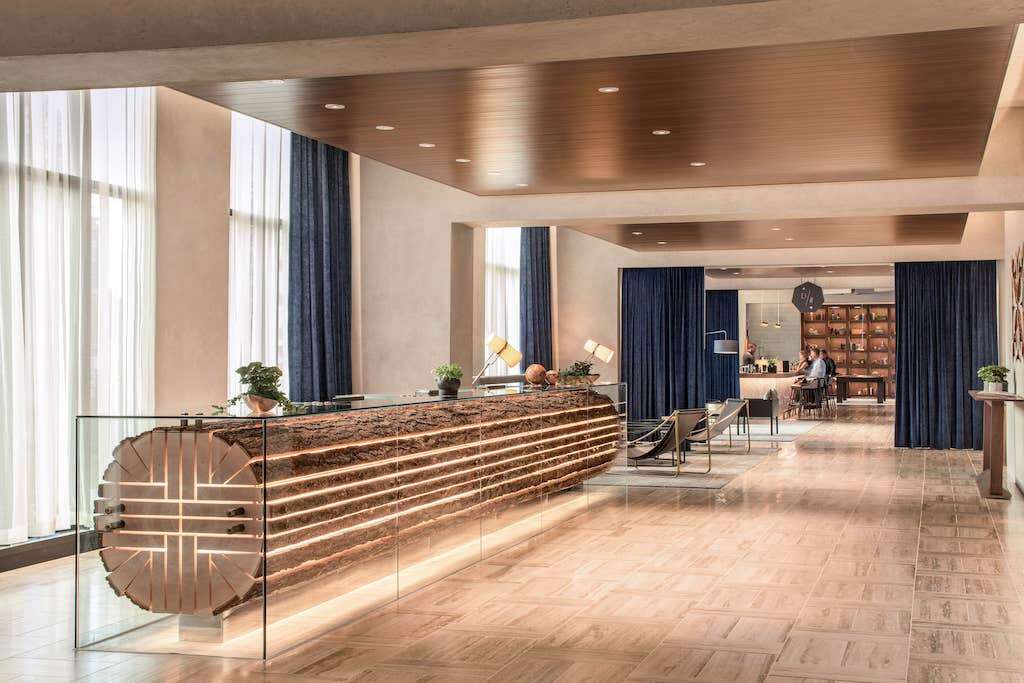 An elegant hotel situated in downtown Vancouver, the DOUGLAS, Autograph Collection, like the Canadian city itself, strikes the perfect balance between cityscape and serenity.
It has proven the perfect location for those arriving in Vancouver hoping to get a sense of the city's vibrant multiculturalism. It is a trendy urban hideout but still delivers on classic luxury service.
Here, we speak to the hotel general manager, Graeme Benn, about what the DOUGLAS has to offer.
What can guests expect from a typical experience at the DOUGLAS?
From the moment guests enter the lobby at the DOUGLAS, natural touches and contemporary finishes guide them through the hotel; its timeless design is distinguished by clever spaces and 188 elegantly appointed guestrooms and suites.
Our curated collection of exquisitely furnished restaurants, bars, and amenities is inspired by the natural wonderland of British Columbia. On the sixth floor, a 30,000-sq-ftlush, landscaped park beckons travelers seeking a memorable urban retreat within the heart of a city.
It's worth noting that at the DOUGLAS, entertainment is the name of the game. The hotel is connected to a casino in which guests will find everything from table games to a dedicated poker room, high-limit salons, and hundreds of slot machines.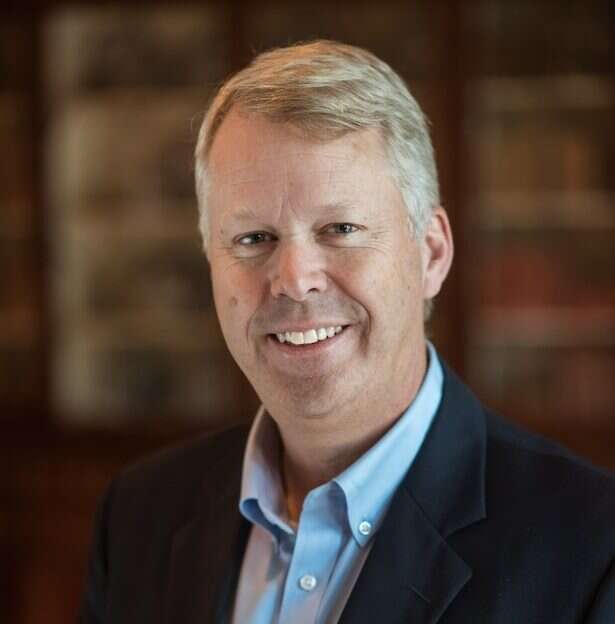 Guests at the DOUGLAS can take the elevator to the sixth floor to spend the evening sipping handcrafted cocktails at D/6 Bar & Lounge, where an atmospheric indoor spaceperfectly transitions to a sprawling outdoor park.
Nearby at The Victor, one can indulge in the restaurant's contemporary play on surf and turf, where freshly caught Pacific Northwest seafood pairs with a selection of specialty steaks.
The fun doesn't stop there for guests. Outside the DOUGLAS's front door is the epicenter of downtown Vancouver's electric entertainment district. The location of the hotel, anchored by the neighborhoods of Gastown and Yaletown, makes it an idyllic home base for guests chasing year-round adventure — whether catching a concert at BC Place Stadium, cheering the local Vancouver Canucks hockey team at Rogers Arena, or hopping aboard a mini-ferry and cruising the waters of False Creek.
And how do you feel your guests' expectations have changed since the pandemic?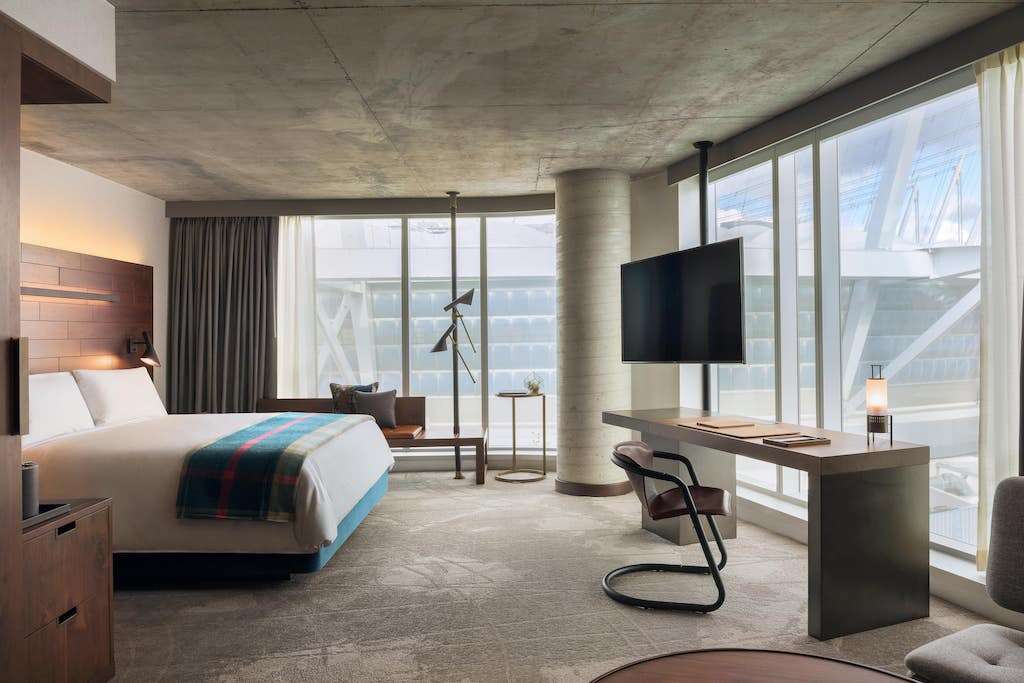 Our guests are looking for that human connection more than ever, which is why we continue to make the guest experience a priority from check-in onwards. Our lobby has been reimagined as a 'Living Room' space with the concept of bringing people together in a relaxing and intimate space inspired by the natural wonder of the province.
We continue to see guests craving cultural experiences, and our Bespoke Experiences Team is always on hand to help them cultivate quintessential Vancouver experiences.
The Den features in this year's Top Suites. What sets this suite apart from anything else on offer in Vancouver?
Without question, The Den is a space with a youthful edge that has a reverence for the past. In terms of design, robust tones coupled with stylish accessories provide a moody and comfortable experience within the suite.
The lower level is a social hub/haven, where an oversized round sectional couch and a fireplace invite conversation among guests.
A second space with a pool table is adjacent, also including a four-person dining table, amarble kitchen island, and a wet bar for lively dynamics.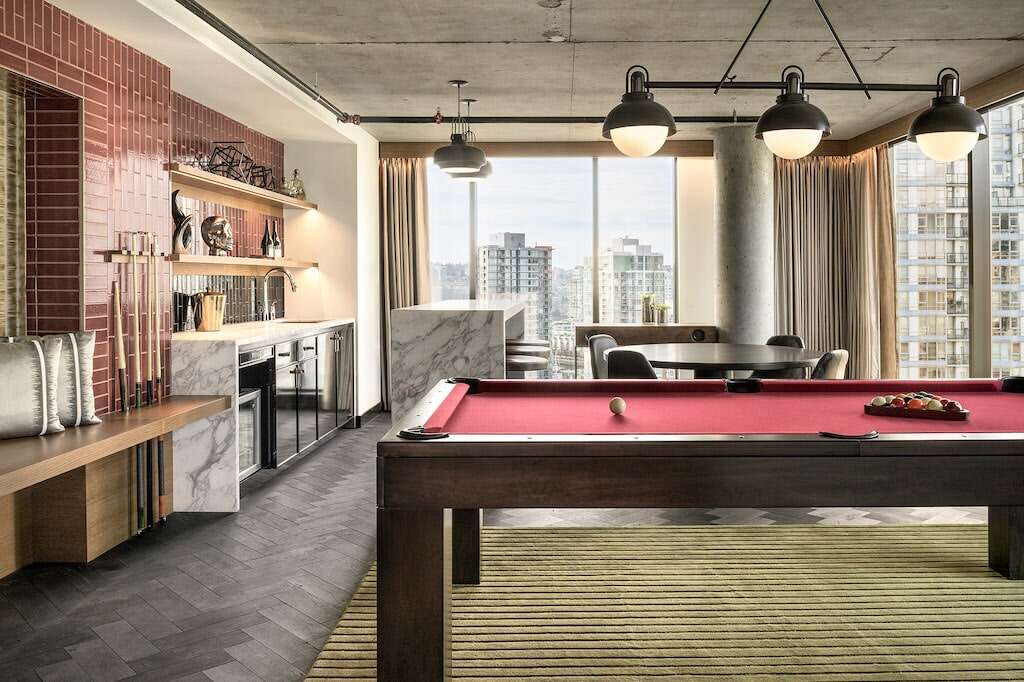 Meanwhile, a floating staircase made of concrete and glass bridges two levels of floor-to-ceiling windows, drawing guests upstairs, past bold artwork and into two bedrooms overlooking captivating city views.
A feature bathroom with a soothing rain shower and Japanese soaking tub can also be found in the suite, inviting guests to unwind after a long day of play.
Finally, what exciting plans do you have for the hotel that you can share with our readers?
The DOUGLAS has a Storyteller in Residence program which celebrates the distinctive personality of Vancouver, collaborating with storytellers in a diversity of mediums across Canada to share stories and create connections. Guests will discover the program in action during their visit.