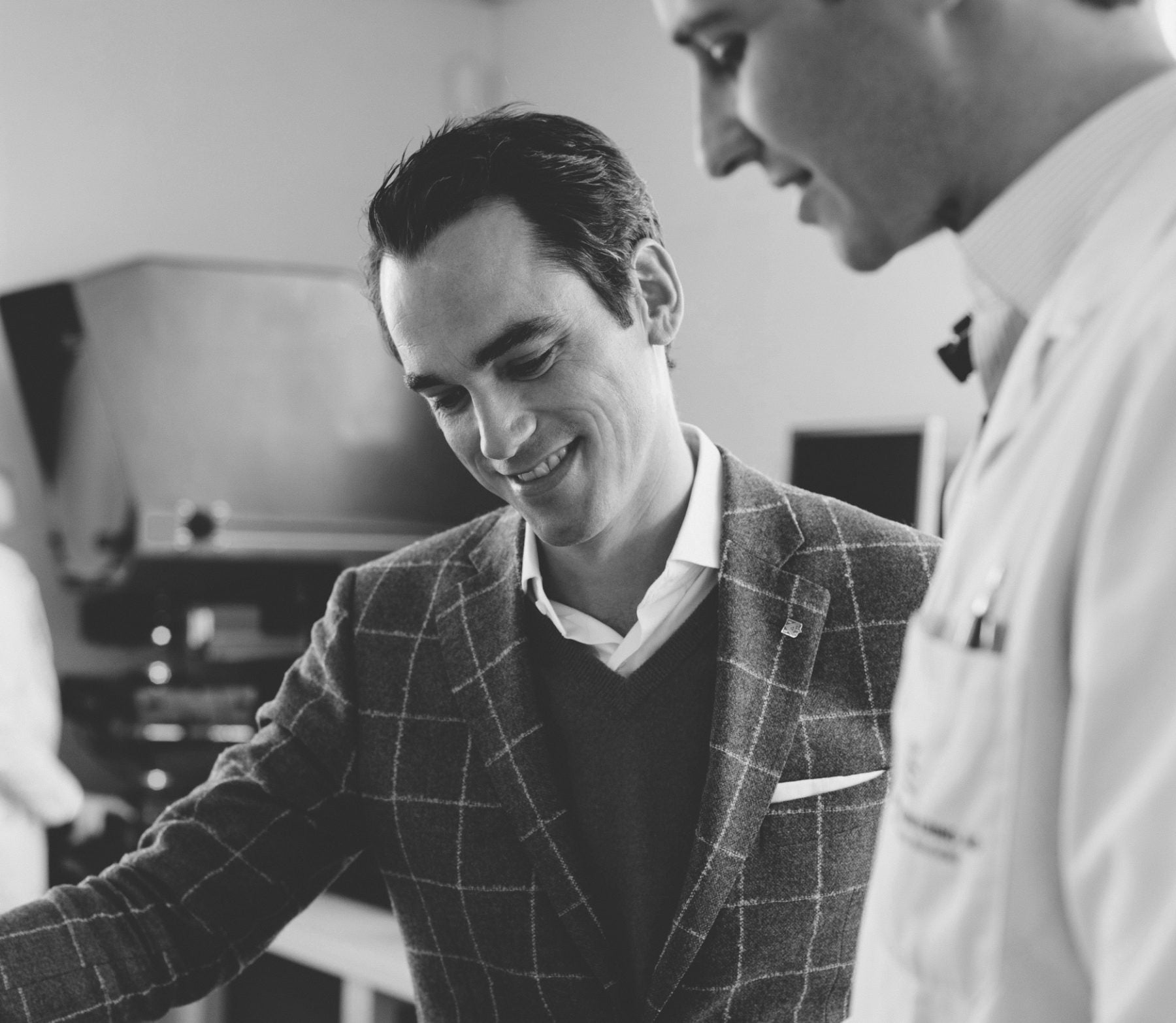 Since acquiring independent watchmaker H Moser & Cie in 2012, CEO Edouard Meylan has shaken up the sometimes staid watch world. He speaks to Kristen Shirley about changing the status quo.
A watch covered in live plants, a perpetual calendar without a way to identify it as a perpetual calendar and the infamous Swiss Mad watch, with a case made out of cheese (seriously).
It would be easy to assume that H Moser & Cie undertakes these antics in the spirit of 'any press is good press' as it carves a place in an industry dominated by behemoths.
But when you consider the technical prowess behind the brand (it manufactures its own hairsprings, one of the most difficult components in watchmaking that only a handful of brands are capable of producing), its long history (it was founded in 1828) and the values its CEO and owner, Edouard Meylan, so fiercely espouses, the noise begins to make sense.
After all, it is difficult to attract attention without a roster of celebrity ambassadors and unlimited marketing budgets. And while one-off pieces garner significant press, they also introduce collectors to H Moser's core business — and considering Meylan's goal to double production to 3,000 pieces a year, they must like what they see.
For all of its big talk, it might be surprising that H Moser's most beloved watches are very subtle, devoid of subdials, indices, logos and sometimes even hands. Perhaps the most surprising of all is the Endeavor Concept Perpetual Calendar.
Most brands include as much information as possible on the dial of a perpetual calendar, resulting in several subdials, as well as the red number four that indicates the leap-year cycle (and lets everyone know you are wearing a perpetual calendar). Here, there's just a simple date aperture and a shorthand to indicate the months, and the leap-year cycle is only visible on the caseback.
The quietness, the mystery of this watch is an absolute luxury. Meylan explains this approach by saying, "Everybody is trying to say 'the more I put on the dial, the higher the price tag.' We believe in the opposite."
This year, he took this combination of "ingenuity and minimalism" even further with his favorite complication, the minute repeater. It doesn't have hands, so the only way to tell time is to activate the repeater and listen to the sing-song chiming. "It's the absence of the pressure of time. They can listen to it whenever they want," he says.
In addition to its subtlety, the simple design showcases a bewitching signature: the fumé dial. Fumé dials are not novel or unique. But over the years, they fell out of fashion as they felt dated and stuffy. In the 2000s, H Moser revived the fumé dial, and when Meylan joined, he reinvigorated it further by using wild colors with silly names, like Funky Blue.
The eye-catching pops of color and rustic, hand-stitched kudo leather strap shook the dust off of a classic dial, and collectors took notice. Meylan proudly says, "What was maybe less than five percent of our business has become 95 percent of our business."
While many brands look to the past, few transform the traditional into something modern in the same way, which he calls creating tension between them. While he respects the more serious aspects of his watchmaking, like being truly made in Switzerland, remaining independent and family-owned, and upholding total dedication to in-house movements, Meylan is not afraid to turn tradition on its head.
Recently, he wanted to make a new black dial, but it needed to be special. Enter Vantablack, a super-black coating that absorbs almost all light and is the world's darkest man-made substance.
"I came across Vantablack technology and I thought, 'That's pretty cool!' The problem with Vantablack is you cannot apply indices and putting a logo destroys it, so it's perfect for Moser."
Pairing a perpetual moon complication, which is accurate to 1,027 years and rarely produced, with a completely black background reminiscent of a cosmic void was the best way to showcase both.
"I want the essential function to be the highlight, so you don't see anything else. Here, with the moon having the depths of the universe and just having the gray moon coming out was pretty cool."
A space-age material and a rare Swiss complication together on an unidentifiable watch — what could be more H Moser than that?