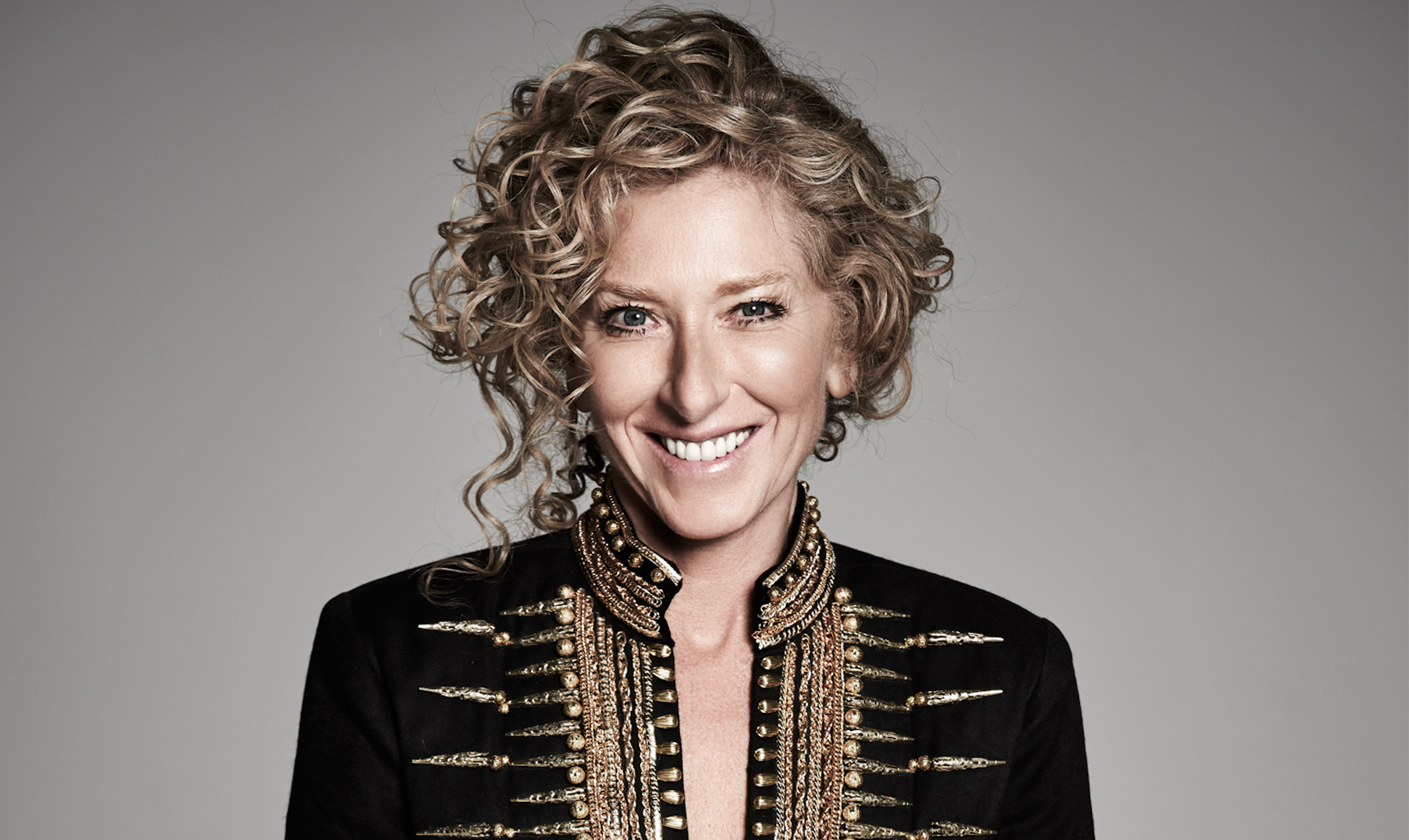 Kelly Hoppen MBE is a leading interior designer, entrepreneur, author and TV personality who has worked independently for over 40 years. She shot to fame with a number of big name commissions, including Claridges, Cuixmala and The Puli Hotel and Spa, and was also the woman who designed the homes of celebrities such as the Beckhams, Martin Shaw and Guy Edwards.
She recently added a touch of her magic to the LUX Grand Gaube in Mauritius and with all her continuous projects and new books in the pipeline – there's clearly no end to her success.
The design guru sat down with Elite Traveler to give us a glimpse into her recent projects, favorite restaurants, top hotels to stay in and her plan for 2018.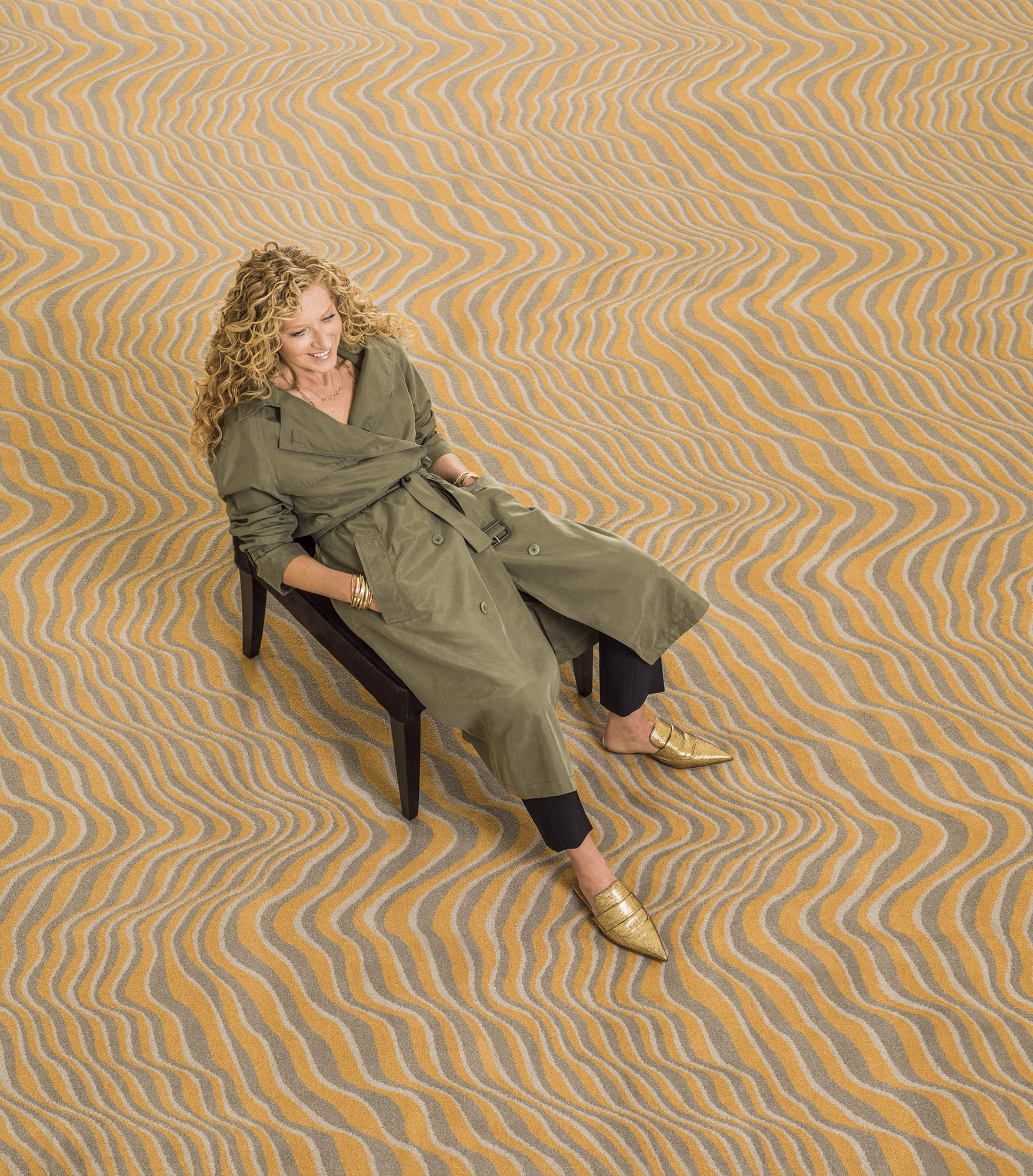 What has been your favorite collaboration/project so far?
I honestly couldn't choose one, I've worked on some extraordinary projects and I take something unique away from each one. It's always incredible to try something different and take on a challenge, like designing the interiors of the new Celebrity Cruises ship EDGE. After 41 years in the business there aren't many areas of interior design I haven't tackled and I'm always looking for the next challenge. One of my latest projects is LUX* Grand Gaube in Mauritius, which launched at the beginning of this year, and it was such an amazing inspiring experience. This is the second hotel I've designed for LUX* having previously launched Belle Mare in 2014, and I've absolutely loved working with them and alongside the Mauritian architect Jean-Francois Adam.
You've worked with the Beckhams, Martin Shaw, Guy Edwards and many more high-profile clients. What was it like working with them and is there anyone you'd love to add to your list?
I've enjoyed working with all of my clients – high profile or otherwise. Celebrity clients are just like everyone else – we all have the same insecurities and goals. Designing someone's home is about creating something that reflects their personality and taste. I'll always stick to my core design principles, this is why they hire me, but for me, the best part about working with an individual is getting to know them, finding out what they really love, and using that insight to create an interior that is unique to them.
If I could work with anyone in the world, dead or alive, I would have loved to design a home for Marilyn Monroe. I adore her, her style, her enigma. I think she would have been such a fascinating person to design for and of course to hang out with her and see how she lives.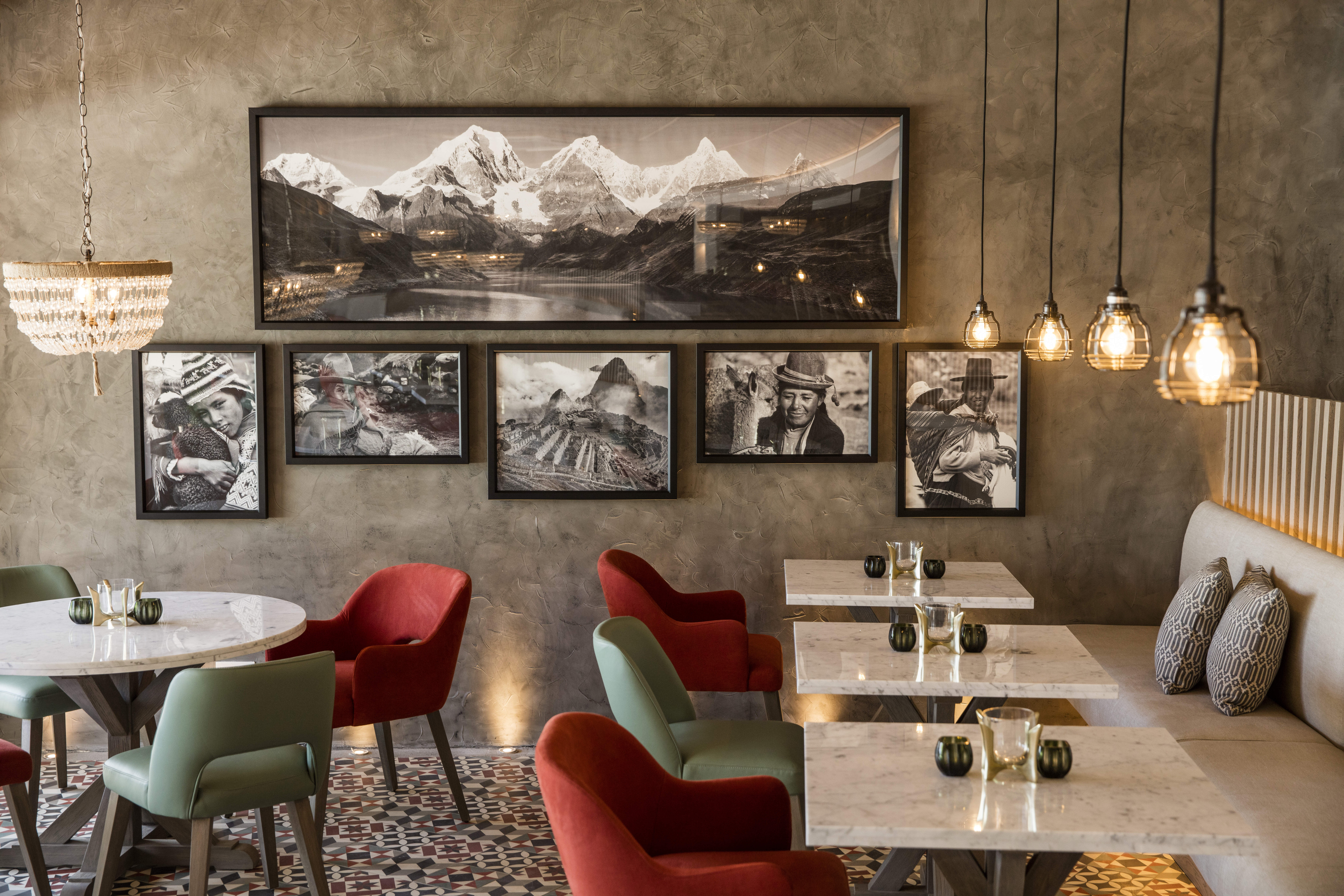 What's your dream interior design project?
It would probably be to design a boutique hotel in LA. I love LA, it has such an incredible buzz and it's so forward-thinking in many ways, but aside from a small few, I'm yet to be truly blown away by a hotel there. I'd also love to work with a New York hotel chain, whether on a suite or two, or a complete overhaul.
How did you get into designing luxury hotels and yachts?
It all came about quite organically; I was approached and asked to work on the projects based on people hearing about my work and style. I'd already designed private yachts for many years so when I was approached by Pearl Yachts to design a Kelly Hoppen branded yacht, I loved the idea. The same thing happened with hotels, I was approached by Murmuri in Barcelona, the first hotel I designed, and I thought "why not?"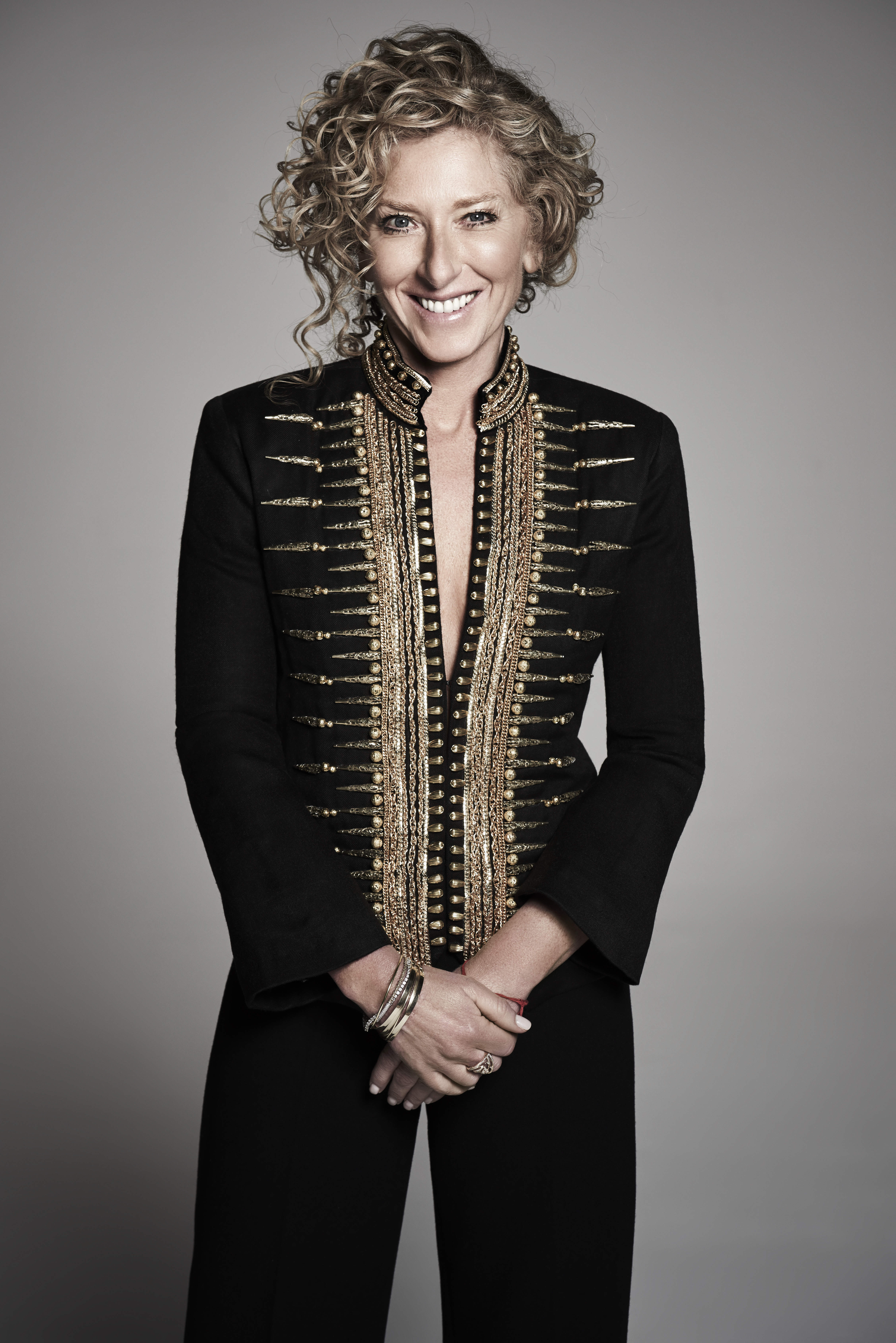 How does designing a yacht differ from designing a hotel?
Designing anything is the same, it's all a creative process, but the biggest difference when designing a yacht is the planning – basically boats move around so everything needs to be screwed down, and you need to work the design around that. The last thing you want is to be woken up by your bed sliding to the other side of the room in the middle of the night!
How do your world travels influence your design sensibility?
I'm incredibly inspired by my travels, in fact it's where I get most of my inspiration from, if not all of it. I was very fortunate to grow up with parents who love to travel so I'd seen quite a lot of the world as a child. When I visit a new place it always stimulates my creativity, and often my surroundings hugely influence my designs – particularly when designing hotels. When designing the latest LUX* resort, I fell in love with Grand Gaube because it reminded me of Africa, where I was born. It evoked certain experiences for me and I tried to draw on that, to make that feeling tangible. I wanted to create an experience that was completely unique in the Mauritius, incorporating elements of the surrounding outdoors into the design, making anyone staying there feel as though they were enveloped in this beautiful island.
What was the last holiday you've taken and what's the next destination on your list?
I've traveled so much in the last year for work, but the last actual holiday I took was to the Greek island Mykonos. It really is a gorgeous island, and we stayed in this beautiful hotel called the Grace. What I'd give to be there in the sun right now! I've said this a lot but I really have to visit Japan, I can't believe I still haven't been. I'm dying to go and explore there; the food, the architecture, the culture – I just think it will be hugely inspiring.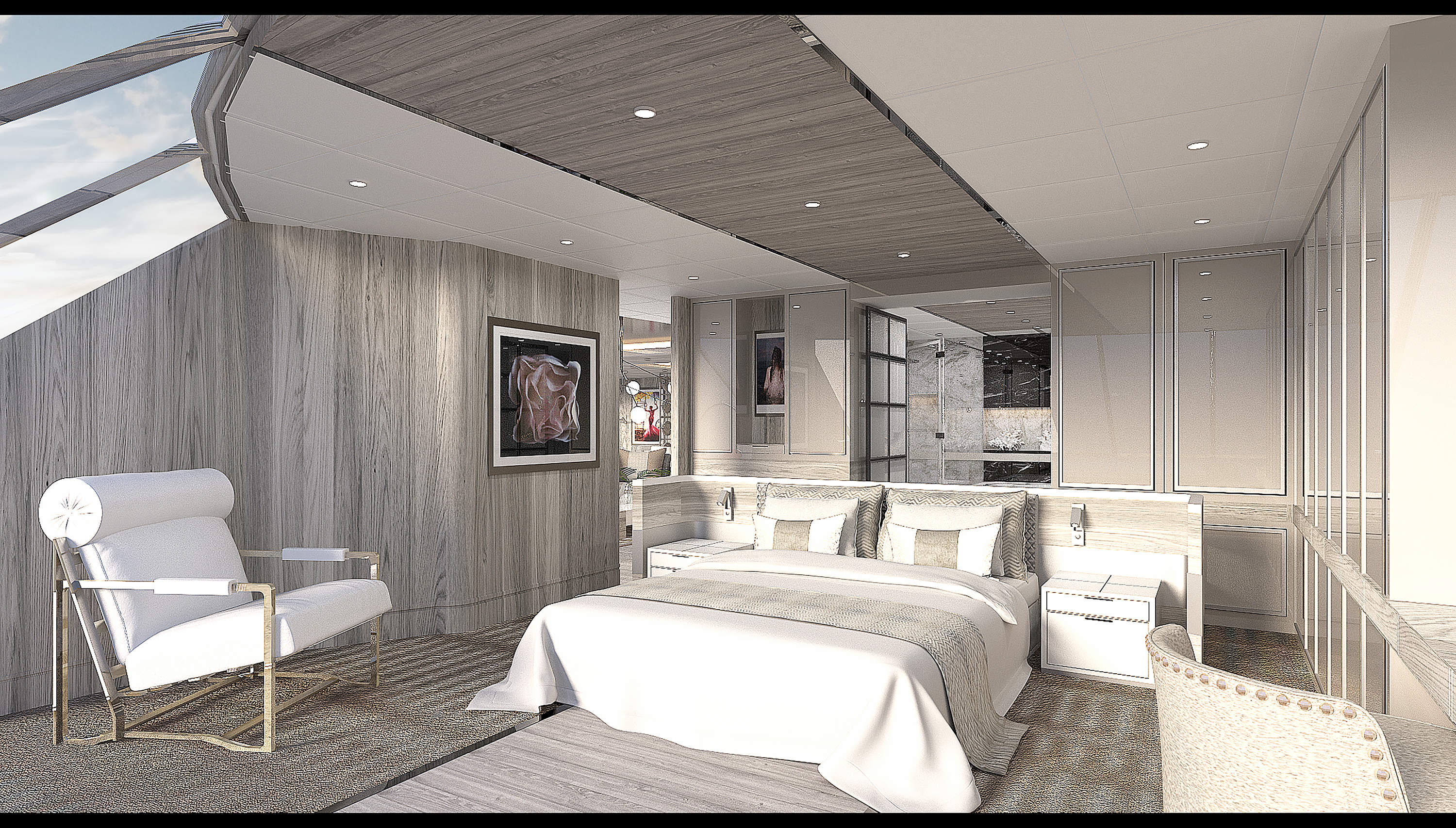 When traveling, what do you look for in terms of the interior in a hotel room?
I travel a huge amount and, because of that, I've learnt which details are important and which aren't; your hotel really should be your home away from home. You want beautiful sheets, perfect towels, you want the best shower, you want really good mirrors, and the option of both practical and ambient lighting. I designed LUX* Grand Gaube in Mauritius, which has just launched. All my design is tactile, so there will be eight or nine textures in a room. But the most important thing is that less is more when it comes to hotel rooms – I can't bear clutter, it is not at all conducive to relaxation, and there is no need to have lots of things in a hotel room which you won't even use.
Out of all the restaurants and hotels you've visited, which one has stood out the most in terms of interior design and why?
There are so many that are great, PuLi in Shanghai sticks out in terms of aesthetic. It fuses contemporary design with seductive oriental accents, which is at the core of my East meets West design philosophy.  Also, La Scalinatella in Capri – It's not necessarily what people would think I would go for in terms of style, but  It's effortlessly elegant and the hotel staff are wonderful. I've been going there since I was a young girl, so it holds many lovely memories for me. In the UK I would say Claridge's – it's a classic, elegant, quintessentially British hotel and it doesn't try to be anything but that.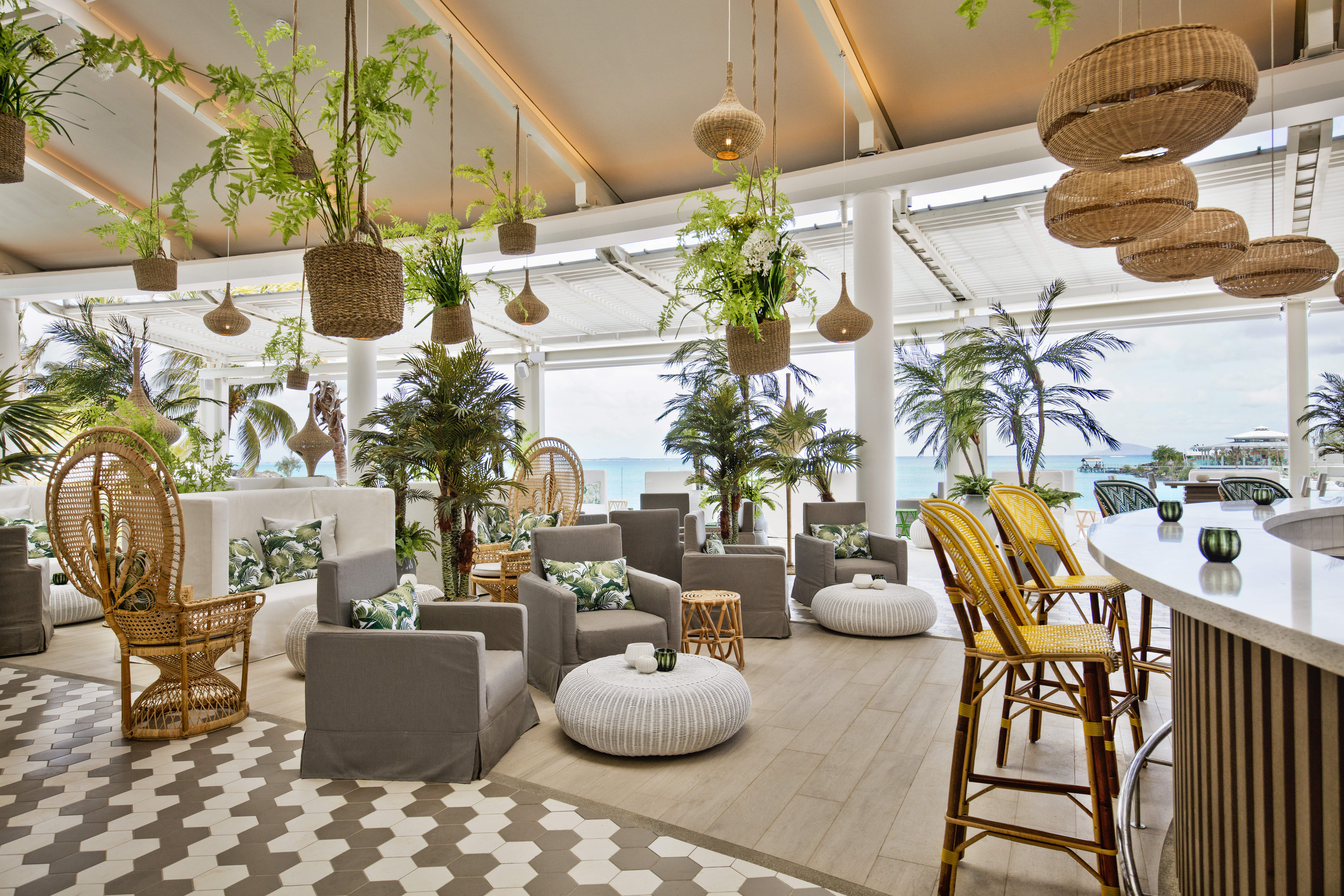 Which designer do you admire and why?
I would say I'm more inspired by pieces and styles than interiors as a whole, and two people I do definitely admire are Charles and Ray Eames. I just adore their designs, the classic Eames chair is timeless.
What do you want the brand Kelly Hoppen to accomplish in 2018?
I'd love to do some more TV as I really enjoy it, so that is something I'm definitely going to try to make time for in the next year or two – we have a couple of ideas in the works. I just want to carry on working on incredible projects with wonderful brands and clients. There is so much I want to do; I love collaborations so I definitely want to do more, in many different areas. I'm so lucky to work alongside such a fantastic team doing what I love, that I just want to keep doing it.
What are your top three career highlights?
The absolute highlight was receiving my MBE in 2009, it was such an incredible honor. Also, receiving the Andrew Martin Award in 1996 was a huge moment for me. Thirdly writing my first book, East meets West. It really established my core design principles and was something I pioneered in the UK – it took my brand to another level.