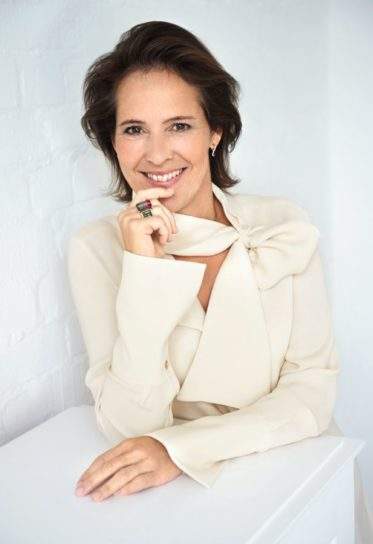 What does it take to run one of the world's largest watch retailers? As Kim-Eva Wempe tells Kristen Shirley, it's a combination of unwavering conviction, honoring  her family's legacy and taking the long view.
It may be surprising to learn that one of the watch world's most successful retailers doesn't have its roots in Switzerland, but in a family-owned business headquartered in a former department store in Hamburg. Perhaps even more surprising is that Kim-Eva Wempe, the fourth generation of Wempes to helm the 141-year-old company, doesn't let her impressive sales numbers dictate her business plan. Instead, she relies on her gut instincts, focuses on the "family" aspect of family-owned and, above all, puts her customer first.
Sitting in a well-appointed room in her headquarters, Kim-Eva cuts a striking figure. She's smart, stylish, open and direct; it's easy to see how she inspires loyalty among her employees, many of whom spent the morning raving about how wonderful it is to work for her. She is a mix of interesting contradictions: a female leader in a male-dominated industry; someone who has achieved incredible numbers but isn't ruled by them; turns down expansion opportunities; and who consistently takes a long-term vision, even when she stands alone. I even see contradictions as she shows me her
personal watch collection, which includes brands she says Wempe will never carry (she just likes them, she tells me). But this mix of contradictions and steadfast loyalty to her brands, employees and customers has created a bit of magic, transforming Wempe into a behemoth in the watch industry while maintaining the familiar feeling of a family-run shop.
Early on in our conversation, she declares it's her family values that give Wempe an edge over the competition, explaining, "We don't run it by numbers. We run it by values, and we know where to go." Being family-owned makes Wempe nimble and, frankly, gives her the flexibility to eschew numbers, prioritize people over profit and focus on her deeply held values — even when it means saying no and losing potential revenue. Wempe has 26 stores in Germany, but just one in the US, the world's second-largest watch market. While her brands have repeatedly asked her to expand and open more stores, she won't. The affable and omnipresent leader of Wempe America is Ruediger Albers, whom she considers synonymous with the brand in the US. And since she can't "clone him," she won't open more stores. She freely admits, "We didn't grow the way we could have grown, but we are still here. We are still happy. Most people who are quite successful, they travel and they come to New York. And if you have good word of mouth, it's like 'If you want to know about
watches, go to Ruediger. Go to Wempe.'"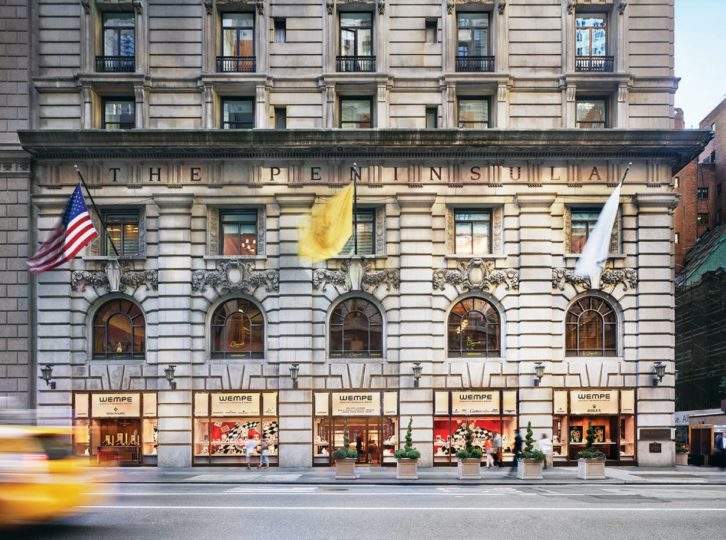 She attributes this reputation for excellence and personal touch to the company's success. She travels to her stores for events because she understands her clients want to see her and know she remains involved. In order to offer this level of interaction, there's a limit to how much the company can expand. Not that it has
much room to grow; it's already one of the world's largest distributor of the two titans of the watch industry, Patek Philippe and Rolex.
Another value she prioritizes is taking the long view, which makes Wempe one of the steadier, more conservative watch retailers. It's perhaps easier to take this even-handed approach since she's not worried about annual numbers and appeasing demanding shareholders, and because she can draw on her family's 141-year history in a single industry: She has dozens of anecdotes of how much the industry has changed. "I remember when I started, it was impossible to sell a Rolex Daytona. Nobody wanted to have it. Nobody." Today, it's unfathomable that the 'ghost watch' was undesirable, but she continues, "We wanted 50 steel and gold watches. And then they said, 'Okay, but you have to take one Daytona.'We said, 'Oh, but nobody wants this awful watch from you.'"
Today, she's applying that steadfast approach to the digital age. While Wempe has a fairly robust website with online sales, it faces restrictions from brands that gray-market retailers don't. "There are changes in the long run that you just have to feel. And I think often now, for the digital world, it's something like that.We just canceled a relationship with one of the brands that we really, really love, but they officially deliver now to [gray market] sites, so we had to cancel. And I think in the long run, it is the right decision."While she might lose some business by not engaging as significantly digitally and using her considerable influence to push brands along, she ensures that Wempe remains aboveboard and honest, so customers can continue to trust it.
At times, her approach might appear too conservative to some, but she doesn't mind. She believes it is better to be safe than sorry, particularly when it comes to something as delicate and complex as a mechanical watch. Wempe focuses on big brands and does not carry many independent watch brands. For Kim-Eva, there's no question of expanding in that direction until a brand reaches a certain point. Many independents create very complicated timepieces that she appreciates and that some of her customers would buy, but if the artisans who make them decide to retire, there might not be someone available who knows how to service them. It would be unacceptable for her to leave a customer with a problem she cannot fix. She says, "So we feel bad,
and we cannot do everything."
One way she moves the industry forward is by investing in grand complications, which are the industry's most expensive timepieces. And Wempe actually purchases them, not just selling them on commission, giving watch brands vital cash flow. She believes that "it's better to have paid for everything which is in stock, because [the salespeople are] more convinced they have to sell it." It takes time and education to build a client into a collector of grand complications, which is something she takes pride in. She encourages her team to know the timepieces inside and out, because they need to be able to properly explain the movement to the client, ensuring they
purchase the right watch for them.
Unusually for a watch retailer, Wempe has an in-house jewelry line, which ranges from charming gold pieces to showstopping suites of rare gemstones. Kim-Eva created the collection because she was unhappy with the quality and design of the
jewelry she was trying to buy for the store. Deciding she could do it better, she set out to design and manufacture her own pieces. Launching the jewelry segment was one of her first projects, and was also one of the most difficult for her team, and her father, to support. While getting them on board took some time, she ultimately had the last laugh. The company's largest multi-million-dollar sale was jewelry, not a watch. And that seems to mean more to her than any watch sale.