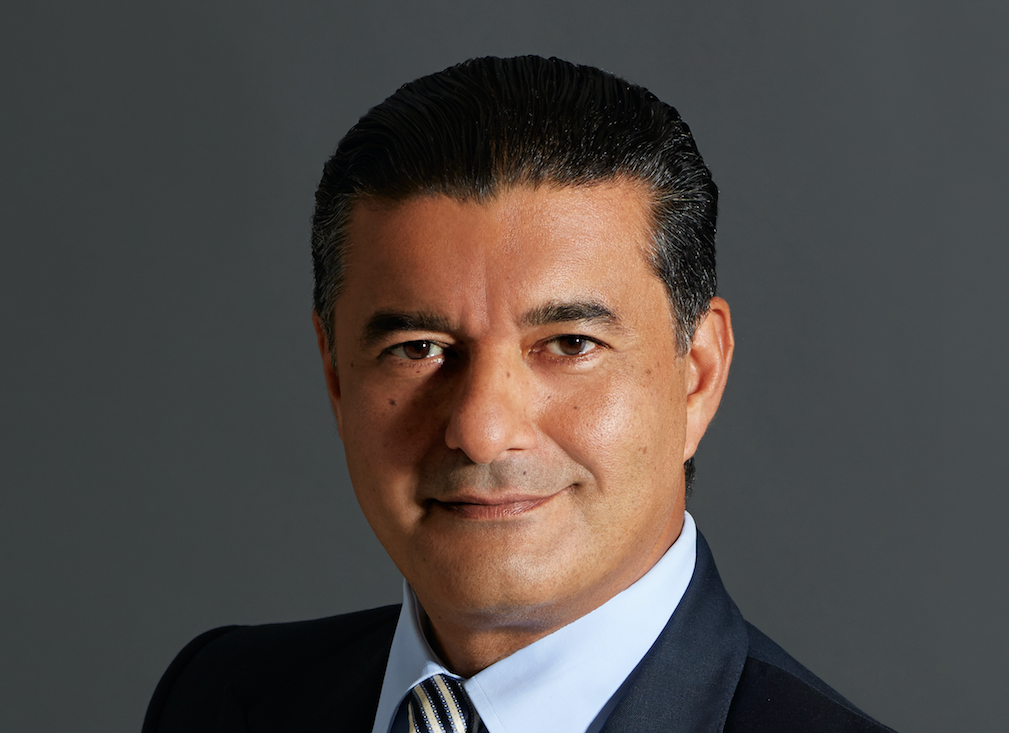 Very few jewelers are recognizable by just their first name, but Jacob the Jeweler is no ordinary man. At Jacob & Co, he creates mega-watt jewelry for hip hop stars and socialites, as well as multi-million-dollar timepieces for watch collectors. He speaks exclusively to us about his inimitable career, his inspiration and what is next.
How did you become interested in jewelry? 
When we came to this country I was fourteen-and-a-half years old and I grew up with four sisters. I was good with my hands. My father got me a job in summer when I was a teenager, and I became a photographer. That gave me a lot of education about designing and vision and helped me to make the decision that I wanted to design. Because taking a picture of something, you have to see the picture before you take it. And that's what I usually do. When designing, I already have designs in my mind, already pictured. I already know how they're supposed to look before they're even made. So I knew I had this ability and this gift, and when the time came for me to choose who I want to become I couldn't afford to become educated or go to school for another 8 or 10 years and become a professional. We were poor. We had no money. So I dropped out of school. I was 16 years old. I took government-funded jewelry courses, graduated in four months and became a jeweler. 
What do you think your legacy will be in the jewelry world? 
I always wanted to do something different in my life, where I would be remembered way after my death. My idea was to build something different and new, and bring new innovations, to bring things to people that never been done before. New technology, new ways of setting stones, a new way of cutting stones, not just only to be in a business to make money. I really want to be in this business. And I'm now 54 years old and I've already been working for 38 years in this business. I would like to be the Steve Jobs of jewelry. 
You're a trained gemologist, what are some of your favorite experiences with gemstones? 
Gemology takes you years to learn and I fell in love with gemstones when I was young, as I started. I used to travel to Africa and Brazil to buy and study gemstones. I used to go to the mines where they're actually mining the stones. They take a stone out, then wash off the mud and you'd be the first one to see it. If you put a light on the bottom of the stone, which is rough diamond or rough stone, the full stone lights up and you can see everything in it.
What are your clients looking for today? 
You know, today gemstones are gemstones. People have a lot of education on them today, they can just Google everything. Sometimes clients have more education than the seller. But what's winning still today, is design. It's all about design. Stones are stones. You can buy them almost anywhere today. So it's all about design, it's how you wear them, how you place them. So that's what we're doing. I design jewelry for people… My idea is to give the 'wow' effect. If a princess comes here and I can show her something and she goes, "Wow, I have never seen anything like this in my life." If she's been shopping for the last 25 years, she'll have seen everything. That's my success.
In addition to jewelry, Jacob & Co is known for your incredible watches. When did you start making watches? 
Watches were always a passion. I have a watch that my father gave me when I was 13 years old as a gift. Not an expensive watch, but it was a dual timezone and it had the map of the world. That gave me a lot of ideas to make watches. It was a mechanical watch and I still have it. I said, "One day when I can afford to make my own watches, I will." And I had that dream. I only made the first watch in 2001. Before that I couldn't afford to make them. Then, I felt comfortable enough to make my own watches, because it's not easy to make watches. It's much harder to make watches than jewelry. It's a closed industry; there are very few players and it is very difficult to make it in that atmosphere. I thank God I was lucky enough to become one of them and again, the reason they accepted me there is because of my designs. Otherwise it's so difficult in Switzerland. If they don't want to work for you, there's no money that could change their minds. It's a very small industry. It's a very small circle of people. So I'm very pleased, very happy that it's working out for me.
Jacob & Co's watches have won awards for their incredibly complex and world-first complications. How did you become interested in creating such breakthrough technology? 
I'm investing my time and money to develop technology that's never been done before. Basically, most of the watchmakers in Switzerland thought my ideas were impossible to do and I'm driven by impossible. I love the impossible. For me to make it in this business, if I don't bring something new to the table, there are so many others that are offering the same thing. Why would anyone buy from me? I keep trying to develop new technology with my watchmakers. I design and I produce. It took three years to do the first watch, the Astronomia watch.
What is the inspiration behind the design of the Astronomia watch? 
Vision, vision, vision. This is the sight you would have if you looked at Earth all the way from space. You would see the sun, you would see Earth, you would see a sky full of stars and satellites, and this watch will give you this idea of being out in space. You have both day and night on the globe. And everything here in this watch rotates.
Now Jacob & Co has a partnership with Bugatti — tell us about the collaboration. 
Bugatti came to us and asked us to present our watches, and basically tell them everything about the brand. They came to Switzerland to see the factory, the way we work and how we operate. They fell in love and right away offered us the contract. They love what I do. They could've gone to a much bigger brand than me. But they chose me because they saw the future or they saw the quality of work, and the kind of people who work for me, what we're doing, how we design, how we're manufacturing and our vision. For the first watch, we made a chronograph. It's full carbon fiber, which is very difficult to manufacture. We made 110 for the 110th anniversary of Bugatti. I am making a second watch for them which will take one to two years. We're developing a movement that will be made only for Bugatti. 
To learn more, please visit jacobandco.com 
Images courtesy of Jacob & Co. This interview has been edited and condensed for clarity.