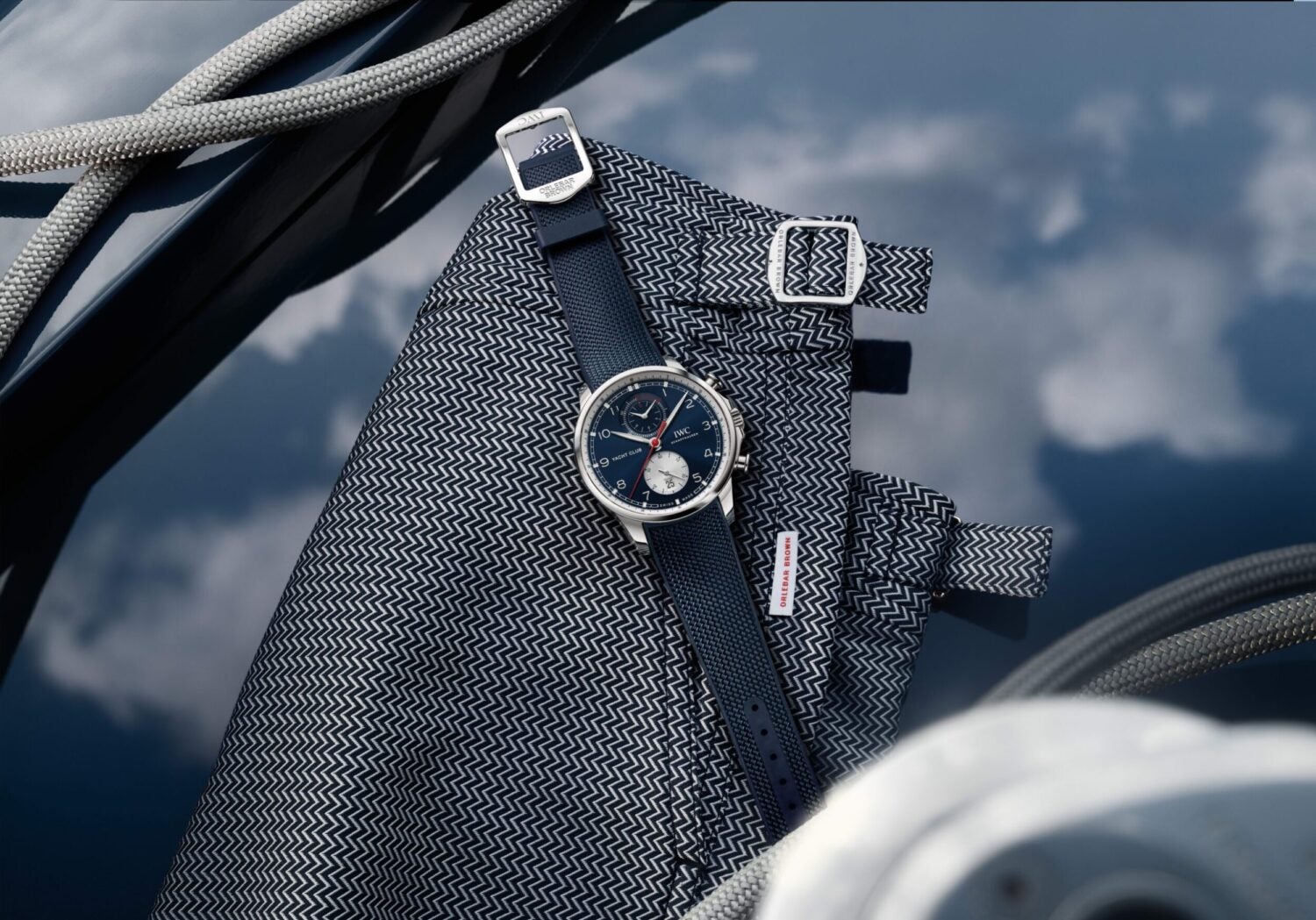 It isn't often that someone can admit they're not cut out for their particular line of work, but that is exactly what Adam Brown, founder of Orlebar Brown, did in his past career as a photographer. It's a good thing, too, or this British resort-wear company would never have been born.
At a friend's 40th birthday party at a top-notch resort in Rajasthan almost 15 years ago, Adam Brown was struck by the fact that when the group of friends were preparing to go to lunch, they had to change because of the untidy and lackluster swim shorts they were all wearing. Then working as a photographer, Brown felt he had found a calling and was keen to switch gears. His concept: tailored swim shorts that seamlessly transition the wearer from swimming to proper socializing – all while looking great.
"I was a photographer at the time, but life wasn't going according to plan," says Brown. "I took photographs, but I was not a photographer; there is a fundamental difference. I was at a point in my life where my career was not going well. I knew I was never going to get the big jobs; I was 40 years old, and I needed something different to do. That particular holiday, I found the idea."
His concept for Orlebar Brown was to create swim shorts based on a pattern for traditional trousers, complete with a shaped waistband and adjustable side fasteners (which have since become a signature of the brand). Today, Orlebar Brown is all about style, design and quality. The company's beach and resort swim shorts sell for about $350 a pair and are backed by a five-year guarantee.
[See more: Seven of the Best Auto-Inspired Watches for Men]
"I've never understood what is good about being average. So when we started making the shorts, quality was most important," says Brown, noting that it took him 18 months to get to the standards he wanted. "There's a trust element involved in working with our customers. We can't let them down."
The first swim shorts made their debut in 2007, and since then the company has expanded its line to include shirts, jackets, shorts, trousers and more. It even has an entire "Design Your Own" concept as well as a put-your-photo-here offering. Additionally, Orlebar Brown has enhanced its sales not only via online and major retailers but also with its own boutiques. The global brand has more than 25 locations around the world, including London, New York, Miami, France and Greece.
According to Brown, the company's success comes from establishing a creed that governs all it creates. "The core values that we follow, and that affect the way we design our clothes, are vibrant, tailored and brave," he says. "Vibrant is about being colorful. It is about energy and sociability, and vibrant is about having a personality, so this is how we always design. Tailored is about adding a smartness to all of our items at all times. The original tailored shorts have 60 elements in one pair of swim shorts," says Brown, noting that the brand's tailoring has to be classic and timeless.
The brave portion of the creed is about challenging people to not be complacent. "Don't think that what we are doing now is right. Keep being brave, questioning things, taking considered risks and finding different ways to do things," says Brown. In his quest to find different ways to do things, he says that collaborations offer Orlebar Brown great freedom of expression and a way to inch into other worlds. "When you are a small brand, you look for interesting ways to interpret your product, to put a slightly different angle on something or tell a different story," he says. "Collaborations let the customer see you in a slightly different light."
These collaborations result in some incredible capsule collections, such as the recently introduced James Bond 007 Heritage Collection, which takes inspiration from the James Bond movies and character. The pieces focus on fabrics that the world's favorite spy wore in the iconic movies. For the marketing of the 007 Heritage Collection, Orlebar Brown teamed with British photographer Greg Williams to capture the essence of intrigue and effortless style. Another big collaboration this past summer was with Swiss watch brand IWC Schaffhausen; it marked the first time Orlebar Brown partnered with a watch company. "It is about how Orlebar Brown looks in an IWC world, and vice versa," says Brown. "It gives an interesting twist and introduces both brands to new worlds. Besides, it makes sense to us. A man who goes on holiday is all about enjoying time."
[See also: Slow It Down: Conscious Fashion Pieces for Men]
For that affiliation, Orlebar Brown created a capsule collection of nine co-branded pieces of resort-wear based on IWC's famed Portugieser watch in general and using colorways from specially created IWC Portugieser Yacht Club Chronograph Edition Orlebar Brown watch. That stainless steel chronograph features a marine blue dial and a co-branded buckle made in the likeness of Orlebar Brown's signature side fastener. The marketing campaign was shot on a Solaris 55 sailing yacht in Sardinia (since IWC also just started a collaboration with the Italian luxury yacht company) – setting a wonderfully relaxing resort scene.
"I learned a lot from being in photography, and I don't regret the time I spent doing it," says Brown. "It has helped inform the success of Orlebar Brown, of how we look visually and how we present ourselves and talk to the customers through our brand."
Admittedly, Covid-19 has come into play for Orlebar Brown just like it has impacted other businesses around the world. "People aren't traveling or going on holidays, so it has been very challenging," says Brown. "But this is when you have to do some self-reflection and think about if we are on the right track and forming ideas about how we can move things around. It is a window of time we didn't have before."
So what advice does Brown have for the aspiring designer or clothing entrepreneur? "Stay focused. Don't try to do too much too quickly. Be a hero at one thing for a long time before branching out," he says. "Also, don't talk to people about the product. Talk to them about the experience and the emotional ties that sit around that product. That is what will make their hearts jump."