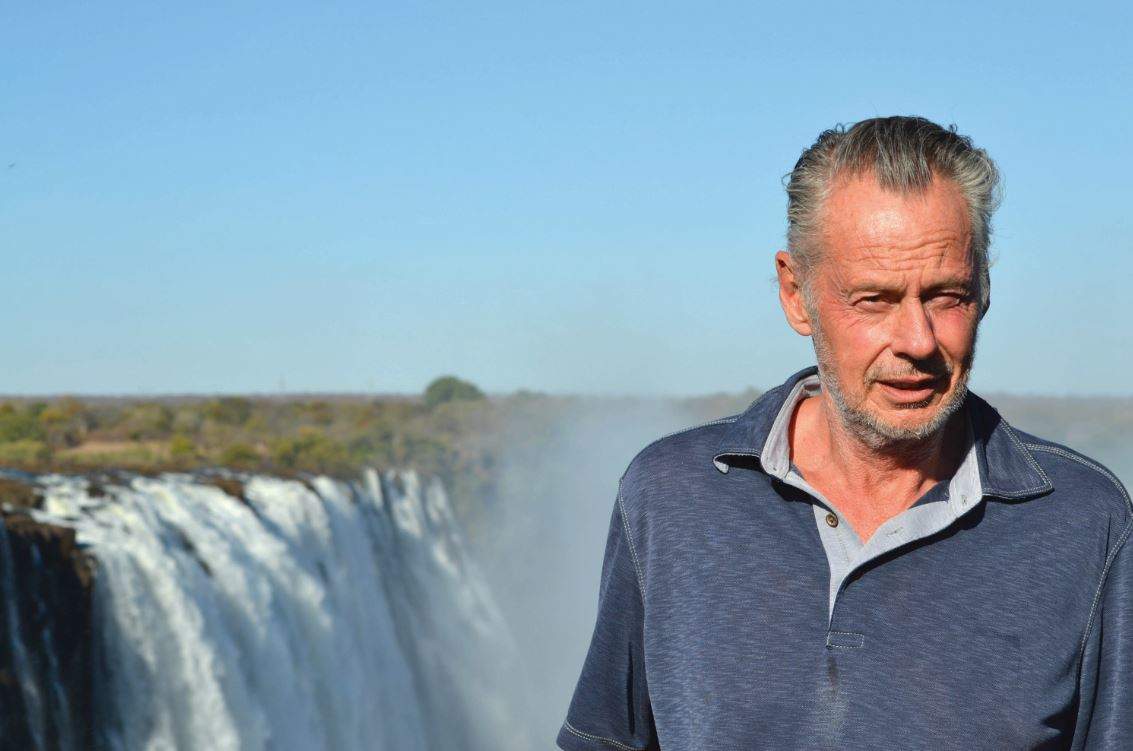 His father pioneered the concept of expedition cruising over 50 years ago, and Sven Lindblad has been in the family business since 1979. How does the CEO of Lindblad Expeditions—and standard-bearer for adventure travel—feel about the industry's current boom?
In the early 1960s, talking with travelers around a campfire in Mongolia's Gobi Desert, my father, Lars-Eric Lindblad, asked, "Where would you like me to take you next?" A woman boldly said, "Why not to Antarctica?" At the time, it seemed as complex as a moon landing, but he smiled and said, "All right." In January 1966, he kept the promise: 52 intrepid travelers boarded the Lapataia, a chartered Argentinian Navy ship, to explore Antarctica, previously the sole province of explorers and scientists. Thirty-five of the cohort were women, the first to ever set foot on the White Continent.
It was the official beginning of expedition cruising, and in 1969, he launched the first purpose-built expedition ship, the Lindblad Explorer, going to places around the world where no tourists had been before. He was compelled by his belief that people who saw things with their own eyes would be a potent force for the preservation of the places they visited. And this conviction fueled his lifelong commitment to conservation in the places he explored.
Credited as the 'father of ecotourism,' he was imitated in subsequent years. Companies with earnest intent came and went; ships were built and passed on from company to company as new enterprises emerged with dreams of success. Most failed after some years. However, recently the idea of expedition cruising has surged.
In 2016, a dizzying series of announcements were made about plans for new ships. Suddenly, mainline cruise companies were extolling the virtues of expedition cruising — all champagne and caviar, with icebergs in the background. Now, half a century since my father pioneered polar travel, 20 or so new expedition ships will enter the market between 2018 and 2020.
Why this explosion, and what does it portend? (It's important to point out: I'm not unbiased; I have been in the expedition cruise business since 1979.) I believe it's a confluence of things. Clearly demographics are very positive: there are over 75m baby boomers — the wealthiest generation in history — combined with an ever-increasing emphasis on experiences over material goods. Social media also plays a big role, as sharing an adventurous expedition to Antarctica has greater cachet than a beach holiday in the Caribbean.
But the concerns, as they relate to this growth, are numerous — from the impact on our natural systems and communities to safety in remote regions. People are trending toward the world's wild, remote places. And the risks of over-loving them are far-reaching; there's an easily crossed line leading to degradation of both the experience and the environment.
I am often asked about over-tourism. I came to the conclusion a long time ago that exposing people to these places has more upside than downside. We resolved the intrinsic tension by committing to positively impact the areas we explore — enabling our guests to become forces for conservation through the Lindblad Expeditions-National Geographic Fund. We collectively protect the last wild places in the ocean, support innovative local projects and facilitate conservation, research, education and community development projects in all the regions we visit.
Another challenge: operating ships safely in remote areas. It requires a deep understanding of geography, combined with extremely skilled navigators and staff to do so responsibly, particularly when you're operating in polar regions under tough, tough conditions.
Size also matters a great deal. What volume can be handled while managing to keep the experience positive for both the visitor and the destination? Some of the ships with the 'expedition' label carry upwards of 500 guests. There's one reason for that —economics. We need to be careful about overwhelming these regions. And consider the consequences: imagine a large cruise ship having a disaster in Antarctica.
Our company decided to add three ships to our fleet of 12. The first ship (100 guests) delivered in 2017; the second (100 guests) will deliver this year; and the third (125 guests), a state-of-the-art polar ship, will deliver in January 2020.
These numbers are neither arbitrary nor the most economical. Captains, expedition leaders, naturalists, management and our board of directors discussed them in great
detail. As the CEO of a public company, I am grateful the board not only understood but also appreciated the logic of limited numbers; that the relationship between the aspirations of our guests and the carrying capacity of remote, often fragile destinations required restraint. Yes, it would mean a somewhat higher cost, but for a compelling reason.
So at the end of the day, I am delighted that more people can access the world's  spectacular wild places. It's an opportunity to provide people with exceptional experiences and create new advocates for the environment and the world's diverse cultures. The key, however, is to look at offering this kind of travel from all angles, not just from the perspective of a spreadsheet. In many ways for us it's a calling, one that, if conducted well, will continue to be a very good business.