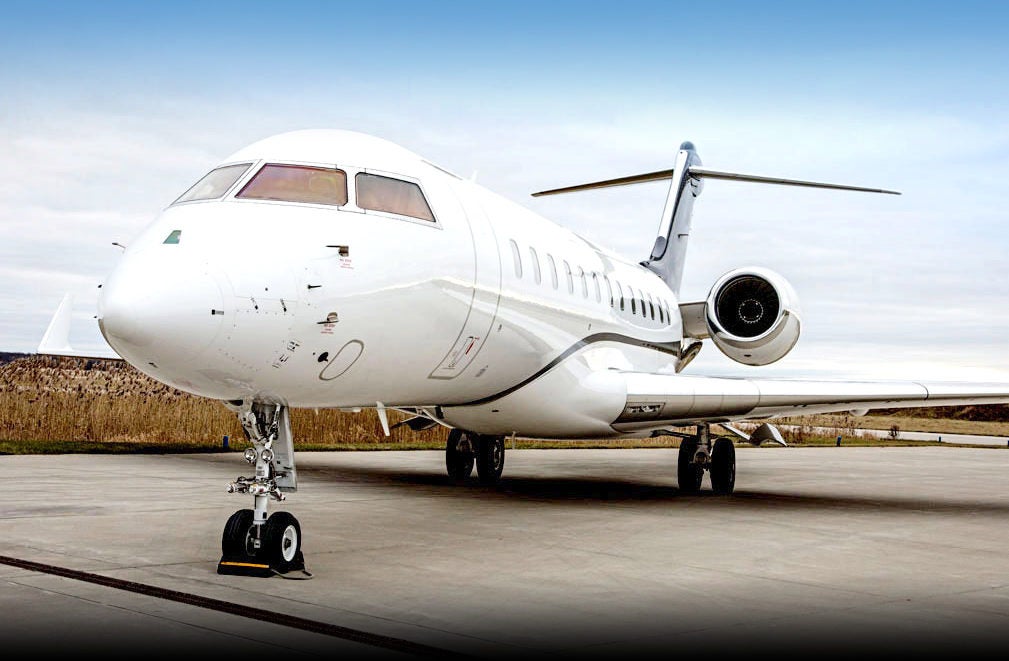 It is easy to forget we have not always had technology at our fingertips. Over the past two decades, digital innovations have transformed our social lives, work habits and learning capabilities in a way we could never have imagined.
Technology has become essential to our operations during the Coivd-19 pandemic. With many destinations under lockdown, communicative tools such as Microsoft Teams, WhatsApp, Skype and WeChat enable us to stay connected to our customers and employees. These platforms shorten distances – bringing us together to ensure we remain open and ready to transact.
From a long-term perspective, the pandemic will undeniably change how we do business. Already, we are seeing the digital natives of Generation Z enter the market as private jet users through charter, empty legs and jet cards. It will not be long before they look to purchase their own aircraft. The way in which we've had to adapt during this time, for example through the use of instant messaging for rapid communication with clients, will be the new normal for these buyers. Covid-19 is teaching us the value of these digital tools and is changing our approach to business, appealing to this new generation, and the next.
Lockdowns also mean remote business jet viewing might be a buyer's only option. Developments in VR technology could bring full-scale walkthroughs to a potential buyer's living room in the future – or the chance to 'touch' an aircraft through tactile VR gloves. Today, while some travel restrictions remain in place, buyers can still remotely view multiple aircraft through high-quality photos, videos and on-the-ground virtual viewings.
We are leveraging our extensive network on the ground to bring our buyers as far as possible in the decision-making process through virtual tools. However, the reality is that most buyers want to touch and feel the aircraft before making such an important and expensive commitment. If a client is unable to travel to a viewing, we're going above and beyond to bring the aircraft to them, while ensuring the safety of everyone involved. Through technology, on the ground connections, and deal creativity, we have been fortunate to continue securing letters of intent (LOIs), signing contracts and bringing aircraft deals to closing for our clients – and even investing in aircraft purchases for our own inventory.
Looking further ahead and contemplating a post-pandemic world, we anticipate adjacent technologies such as electrical vertical take-off and landing (eVTOLs) aircraft and supersonic jets will become even more likely to win orders. Assuming they are accepted by regulators and consumers, eVTOLs will be a major disruptor, particularly in light of this pandemic where safer, shorter and more controlled commutes will be the ultimate priority.
These technologies, however, will remain 'adjacent' to business aviation. We don't expect many owners to upgrade their long-range jets to supersonic, but they may charter one for especially time-sensitive travel. And while demand for long-range jets when traveling significant distances will be sustained, eVTOL transfers may establish their gap in the market and become the preferred mode of urban transport, taking passengers short distances from A to B in a more controlled environment, avoiding congested roads typical of a modern city.
The power of technology to build connections is second only to that of travel. This pandemic has shown us how digital platforms can help us reach our business goals faster, but also how much we value-creating relationships face to face. Ultimately, it is too soon to tell when the world will fully emerge from the restrictions put in place during COVID-19. What we do know is that we are seeing positive signs for the future of business aviation. Our priority right now is to utilize the technology available to help our clients properly mitigate and manage through this period.
Words by Chad Anderson, President of Jetcraft, jetcraft.com