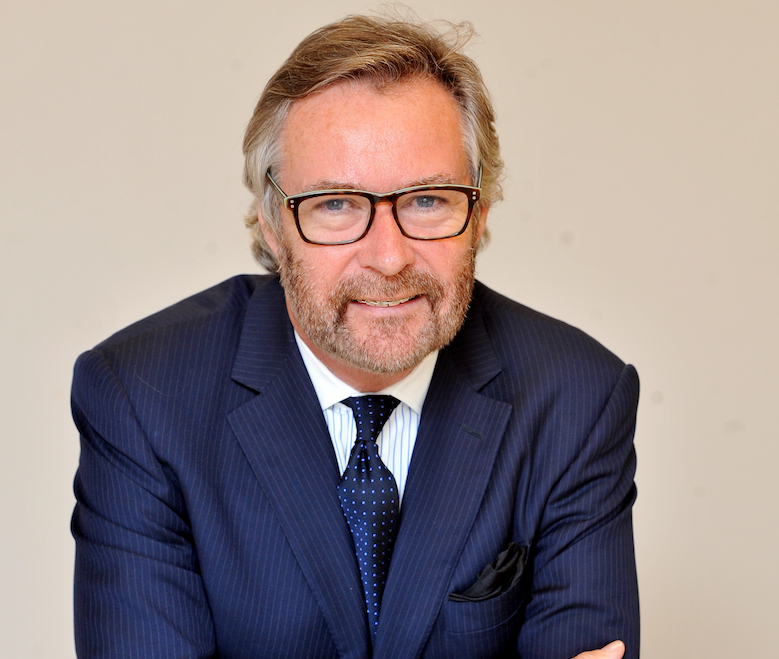 The UK's largest luxury watch retailer, Watches of Switzerland, made its first move to the US in November 2018 with its flagship store in SoHo, New York. The 8,000-sq-ft retail space gave US consumers access to one of the most successful, multi-brand stores for Swiss watches in the world. Since then, Watches of Switzerland has opened its second New York City retail location at the new Hudson Yards, plus a store at Encore Las Vegas and Encore Boston, with plans for future US expansion.
Not only will you find luxury watches under one roof, Watches of Switzerland also aims to foster a community of watch lovers with a modern approach to the classic retail experience. On the main floor, you will find plenty of retail space (which includes brands like Patek Philippe, IWC, Hublot, Omega, Rolex and Tag Heuer) and on the basement level, a lounge and cocktail bar on the basement floor so shoppers can relax and take their time while they shop. After the company's move to the US, they also went public. Watches of Switzerland CEO, Brian Duffy, speaks exclusively to Elite Traveler on this decision, as well as the opportunities he saw with the US market, current trends and future expansion.
How did you get involved in the watch industry, and specifically, Watches of Switzerland?
I've always liked watches, to be honest. I always had a reasonably nice collection; I had a nice Calatrava, a Cartier and a Tag Heuer. I was in the world of luxury before this as the president of Ralph Lauren of Europe and the Middle East where David [Kellie, head of US marketing] and I worked together. I knew the luxury world pretty well, and I was looking to do something in private equity, a company I could both invest in and manage, and this opportunity came along. When I looked at it, I liked the product, and I liked the main investor. I liked that it was a UK only, and I wasn't going to be traveling as much as I had been with Ralph. Soon screwed that up with the US openings. But it is a great category with good brands and a good opportunity. It was towards the end of 2013 and into 2014 that I joined.
What have been some of the key differences you've noticed between the fashion and watch industries?
I prefer watches. There is a lot more consistency. Fashion is very, very competitive. There's a lot of chance involved, ultimately, in fashion. Here, you're dealing with precious items overall into which an awful lot of design and thought and consideration. I love the history of Swiss watches. I do a podcast on the history of luxury watches [for Watches of Switzerland] called Calibre Podcast, on Apple Podcasts. One of the first episodes was the histroy of Swiss watches. It's an amazing history, going back to the reformation and John Calvin and where it all began, all the way through to Rolex and others. It gives exposure to, and appreciation of, the brands and the character of the people.
How has Calibre Podcast resonated with passionate watch consumers?
It's a very intriguing category when you do get into it and understand why all luxury watches are made in Switzerland. There is an answer to it, but it's a series of real global events happening; competition with the US in the second part of the nineteenth century, and World War I leading to a big demand for wristwatches, which really stimulated the growth of Rolex and Cartier and Omega, who were the big wristwatches. They're all 20th-century brands. So, with these seismic events in the history of the world, Swiss watches were responding one way or another. All the way through to the quartz crisis when it happened, and the redefinition of the category as being luxury mechanical. There's a lot to talk about, and it seems to work well on the podcasts.
This is one way that I think Watches of Switzerland is attracting a younger consumer to be interested in watches, right?
We are catering to a younger body. I think a great part of the challenge of this industry is that it is very traditional, and retail even more so. People have changed: They're doing all the research online, people like a luxury experience but they want it to be on-demand. Our whole approach with our stores is that they really welcome you to look around and browse and engage on your terms. We also are very active on digital, and we have up to 10 million users per month on social media. We think a store like this is so different and creative, we believe in what people want to see for a luxury experience. So, the net result of all that is we do appeal to a younger-profile audience.
In the world of digitalization, as you mentioned, you've been very successful with your retail approach. What do you think Watches of Switzerland does well?
I think that a) we have great heritage at our brand. We have four retail brands: Watches of Switzerland is the youngest, founded in 1924. In the UK, two others go back to the 18th century. Mayors, a brand we have in Florida, goes back to the start of the century and is 110 years old. We've been around a long time, and that brings a sense of comfort and trust. Trust is the critical factor. You've got to trust who you're buying from, you've got to trust who you're listening to, who's giving you advice. Also, more than anything, it is the expertise of our people. The fact that we don't overtly sell, we enthuse on watches, we go on a journey with a client, and we enjoy the discovery and the research of watches. And the client sort of gets there on their own. We think that's a big part of our customer service, fundamentally, and how we approach the customers is a big part of the success.
What are some of the key differences between the European market and the American market?
We think the US market is hugely underdeveloped. There are just not enough people getting enough opportunity to see stores like this. In terms of the attitude to luxury, there's a lot in common between the UK and the US. I think we would say more so than between the US and Europe. So the question is, why wouldn't they be developed here in the US to the same extent? We think it's just because the circumstances of retail ownership or retail stays very fragmented. The market was dominated by a lot of small independents, who do a great job within the context of what they do, but by definition, they're not investing in a big group of stores like this, are not active in digital or social, and are not modernizing quickly enough.
The big thing is, we think there's a lot more scope in the market. When you then compare the brands, there are some interesting differences. Cartier's bigger here than it is in the UK, interestingly. Rolex is even bigger, proportionally, in the market here than in the UK. Men's in a bigger percentage here than it is in the UK. But these are all relatively small differences when you get down to it.
What other trends do you see between the US and Europe markets in terms of style, design and brand?
One obvious trend is blue dials. If you go back five or six years ago, there weren't many of them around, but it's now the number two dial. Generally darker dials, like black and blue, are popular for men, but not that long ago, it was all white and silver. For men's watches, the trend continues towards sport watches, either divers' watches, dual time or pilot's watches. But the biggest trends are actually within women's watches. The average price of women's products is increasing faster than men's. You go back five years, and the majority of women's luxury watches still had a quartz movement, but now it's all mechanical. The the other big trend is women buying watches that are categorized as men's. Women love the Rolex Daytona in particular. The 36mm is categorized as a men's watch, but the majority of our buyers re women. A lot of women are buying 36mm and 40mm and wearing them a bit looser, maybe more of a bangle look. We've actually been upfront in saying that brands shouldn't identify any watches by gender. Who are we to say that's a man's watch?
What is your criteria for adding brands to the stores?
There is a hierarchy of the big brands, and there are commercial considerations of getting the biggest and the best. But one of the biggest differences in the US is the interest in things that are a bit different. Grand Seiko, for example, is a big success here, and as a result we're doing Grand Seiko in the UK where we probably wouldn't have. There's a great following for it here in the US.
What are your thoughts on independent watchmakers? Do you see them fitting into your business down the road?
We'd love to represent independent brands, and I hope it'll happen at some point. We've got Armin Strom, HYT coming in, RJ. This will become a kind of collectors' space down here, kind of a speakeasy if you will, something unusual and different. We generally do pop-ups, and we do things that are different. That is how we started with Grand Seiko. It was such a success that now we have a permanent space for them. People in the US have an intrigue and an appetite and an understanding of the unusual.
Are you planning more US expansion?
Yes, but nothing that we can talk about yet. Obviously we've got big ambitions here. We think there's a lot of growth potential for us, but more than anything, a lot of big new developments happening, and the pace of change with American malls is very dramatic. The old mall seems to be aging before our eyes, and then new malls like Hudson Yards and others, where you go and spend time and enjoy food and beverage experiences. There a lot of intriguing things to spend time with, and that really works with watches. You want people to go to a shop and spend a lot of time. You want them to look at the watch, have a coffee somewhere, or lunch, and think about it. It's a lot of money you're spending.
That makes sense with what you've done with the SoHo Watches of Switzerland space. Switching gears, can you tell me about your decision to go public, and how that has been for the company?
We were private-equity owned, so it was going to change at some point, we were going to exit at some point. We eventually decided that public ownership was the best thing to do for this business. Going public gives us certainty of ownership forever as far as we're concerned. It gives complete transparency. We immediately reduced our debt, so we raised more money, we paid down debts. It gives us status to our company, our employees, and our Swiss brand partners. Everything about it, I think, is positive for this business.
What else should people know about Watches of Switzerland?
We are delighted with our progress in America. You never quite know. Our research and everything and the great support we've had gave us a lot of confidence. The US is a tough consumer; they have high expectations of a level of service, expertise and support, and the fact we've responded positively to that is great. It's an adventure that we're really enjoying, and I hope we have a lot more to go.
For more information, visit watchesofswitzerland.com