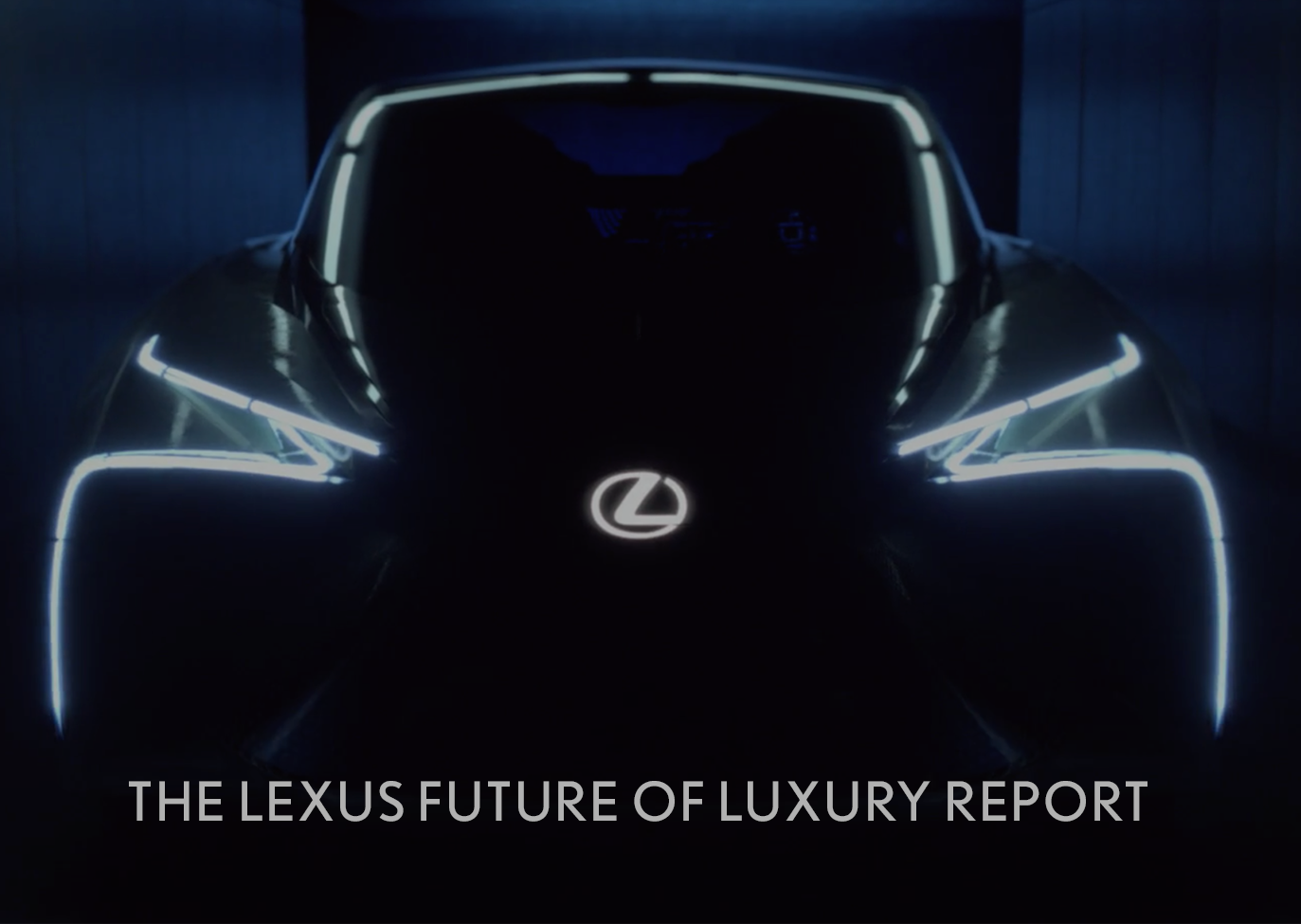 Founded in 1986, Lexus has pushed the boundaries of luxury and innovation in the motoring world. As we begin a new decade, the brand surveyed 3,200 Americans in what they call 'The Future of Luxury' report, asking consumers from Gen Z to Baby Boomers on what luxury means to them.
Some of the key findings including that 'digital detoxing' is considered a luxury, while 73% of people regarded experiences over belongings to be considered more luxurious. Of course, sustainability and eco-friendliness ranked high on consumers lists of 'must-haves.'
Lexus' VP of Marketing, Lisa Materazzo, speaks exclusively to Elite Traveler on The Future of Luxury report (which was conducted prior to the Covid-19 outbreak) including the most surprising finds and what she is excited about for the future of the marque.
How does
Lexus

 fit into people's expectations of the future luxury landscape?

The results of this survey actually reinforce Lexus' existing strategies. For example, we have found that most Americans feel that luxury is better described as a lifestyle of experiences. To that end, Lexus has always sought to create exceptional experiences through partnerships with world-renowned chefs and hotels, exclusive access to culinary, fashion and sporting events, and other amazing owner benefits.
Are there any surprising findings that came from this study?
It was somewhat surprising that Gen Z and millennials were more interested in digital detox than Baby Boomers or Gen X. We have reached an age where connectivity is expected, but the opportunity to go off the beaten path is becoming a luxury.
How is 
Lexus

 addressing sustainability and its overall impact on the planet?

Lexus has led the charge in hybrid technology among all luxury brands. We unveiled the first hybrid-powered luxury vehicle in 2004, the RX 400h, and through 2019 Lexus has sold more hybrids in the United States than any other luxury manufacturer combined. We also maintain several LEED-certified facilities, including our new headquarters in Plano, Texas. With the use of large-scale shredders, we're able to recycle steel and non-ferrous metals at our plants, and virtually 99% of all scrap steel generated by our plants is now recycled. In addition, many waste materials, like plastic wrap, paint solvents, used oil, packaging materials and cardboard, are also recycled. Our efforts have resulted in more than 100,000 tons of recycled material each year and have prevented 500,000 pounds of material from ending up in landfills.
What are some ways that 
Lexus

 is able to combine luxury with sustainability, whether through new materials or technology?

In addition to our extensive recycling programs, Lexus plans to expand its use of leather alternatives in vehicles across the portfolio in coming years. Lexus has also begun to equip many entry-level models with NuLuxe leather. Production of NuLuxe generates no Volatile Organic Compounds (VOCs) and 65% fewer CO2 emissions than similar materials.
How do your findings apply to plans with 
Lexus

 and the car industry in general?

It should come as no surprise that personalization and exceptional experiences are expected from luxury brands in the next decade. We are seeing more and more that it's important to recognize that each buyer is unique with their own needs and wants, and that acknowledging and reacting hospitably differentiates a luxury brand.
What are you most excited about?
Simply put, the future! It's incredible to look back on the past few decades and see all of the innovations, and then to look ahead and imagine what's to come. For example, Lexus is working on industry leading conveniences, such as a wireless charging experience for vehicles in which a fuel-cell wireless charge connects through a drive-on pod in the garage. In the future these personalized elements could expand to include all elements of design. There is even an opportunity to change vehicle settings from one driver to the next using wearable technology, such as a watch or bracelet. You could step into your partner's car and automatically have the settings adjust to your preferences.
For more information, visit lexus.com