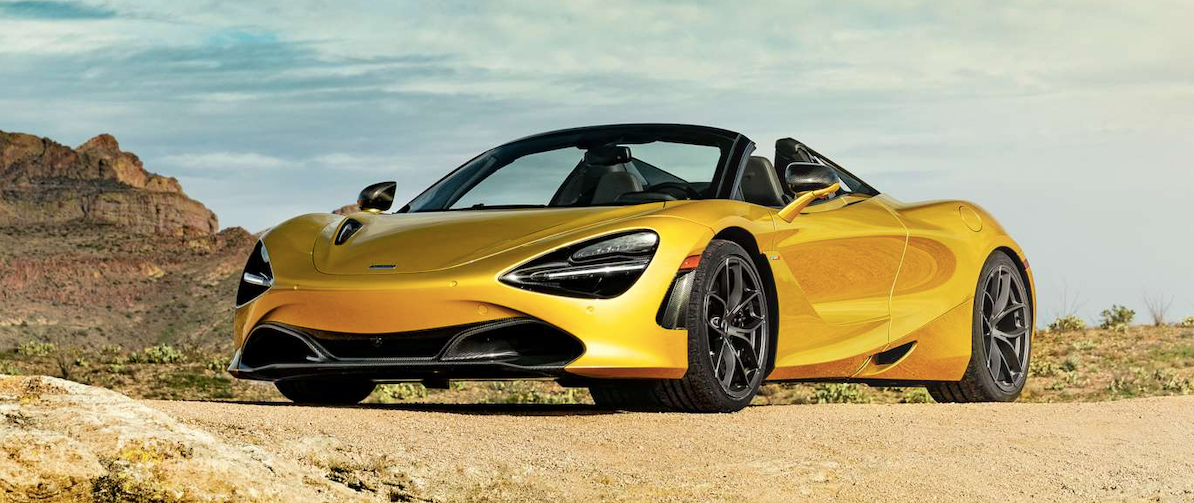 Elite Traveler's motoring writer Alexandra Cheney takes you on a journey through the best luxury cars on the market at the moment, from state-of-the-art hypercars to the most spacious sedans.
Undoubtedly, the premium luxury segment is in a decisive moment. Stricter global emissions standards continue to force automotive manufacturers to refocus their research and design energies into electric and fuel alternatives.
While brands continue to lean heavily on their respective heritages, many are reclassifying and redefining themselves utilizing more than just horsepower. Each vehicle in this list provides perspicacity into its respective automaker, from naturally aspirated, rumbling swan songs to visionary electrifications.
But cars do more than merely shuttle us from one place to another; they move us. The following automobiles also seduce, dazzle and inspire — and could potentially even transport those searching for new wheels.
McLaren 720S Spider
Sir Ron Dennis' 37-year reign ended two years ago when he was unceremoniously jettisoned as chairman and chief executive of McLaren Automotive. To assuage its investors and remain both relevant and ambitious in the world of hand-assembled supercars, McLaren created the Track25 plan: a $1.6bn endeavor to launch 18 new cars or derivatives, with a promise to go full hybrid, by 2025.
The latest edition comes in the form of the 720S Spider, a 3,236-lb convertible that boasts 10.4-second quarter miles and perfectly cantilevered dihedral door hinges. Weight is rather important to this English brand, as each of its products is the lightest in their respective segment.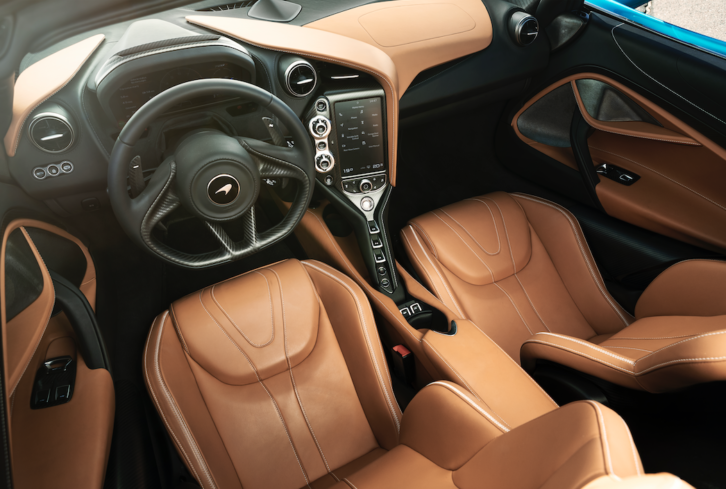 Transforming this point of pride into a business plan, McLaren is participating in a $65m joint venture dedicated to 'lightweighting technology' via a new McLaren Composites Technology Centre.
In the meantime, though, the 720S Spider is easily one of the most exceptional vehicles the company has ever put into production. The optional electrochromic glass roof turns from clear to a deep cerulean in order to offset glare and reduce UV exposure, and its geometric roof mechanism is electric rather than hydraulic, a refined improvement that will no doubt extend its life.
The gradient paint option, a McLaren Special Operations specialty, indicates airflow and takes an additional 260 hours to apply to the front air intakes, mirrors and side panels.
Key facts
Price: From $315,000
Engine: M840T twin-turbo V8
Power: 710 hp
Standout feature: The McLaren 720S Spider's optional electrochromic glass roof turns from clear to a deep cerulean in order to offset glare and reduce UV exposure, and its geometric roof mechanism is electric rather than hydraulic, a refined improvement that will no doubt extend its life.
Aston Martin Valkyrie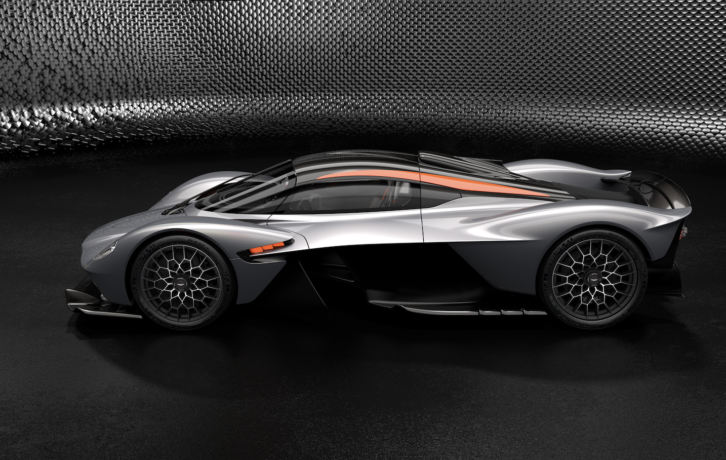 When Aston Martin announced its Second Century Plan, a massive overhaul of its risk, staffing and portfolio, critics were quick to note the 106-year-old company's seven bankruptcy filings.
Now in the plan's fourth year, the carmaker beloved by James Bond for more than half a century is on track to meet its prospectus of launching seven core models in seven years.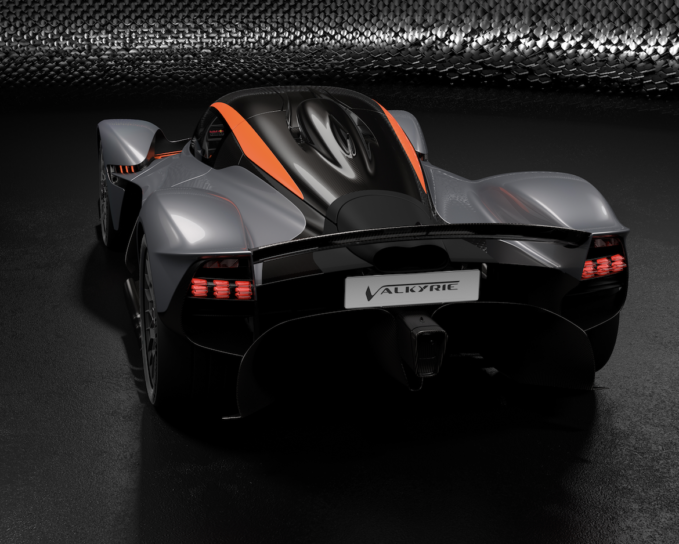 Valkyrie, its newest flagship, is a hybrid hypercar powered by an internal combustion engine. A bit of a head-scratcher, the battery pack services the vehicle's electronics and integrates all relevant sub-systems while the V12 engine does the heavy lifting.
More suited to the racetrack than the street, the 175-unit production run Valkyrie opts out of cup holders, but will have air conditioning and a stereo system. What's more, 25 of the 175 units will be Valkyrie AMR Pros, or track-only editions. Buyers for both models will undergo a total 3D body scan, the basis of the custom-yet-fixed driver's seat.
Key facts
Price: From $3.2m
Engine: Naturally aspirated 6.5-liter V12 hybrid
Power: 1,160 hp
Maserati Levante Trofeo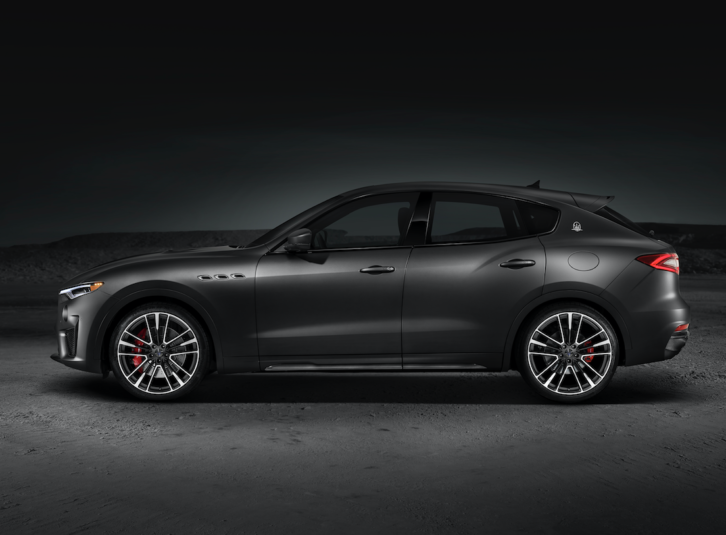 Before his death in July 2018, Sergio Marchionne, then-chairman at Maserati, said the company was going to electrify its entire lineup by 2022, launching four full-electric versions of its models and eight plug-in hybrids.
While the world waits — a Maserati spokesman was unable to confirm Marchionne's timeline or product development — the Italian brand continues to strengthen its commitment to expanding the Levante line.
The trident-badged SUV's inauguration occurred in 2016; its latest and most powerful iteration underscores the new V8 engine developed in conjunction with Ferrari engineering and built in its Maranello factory.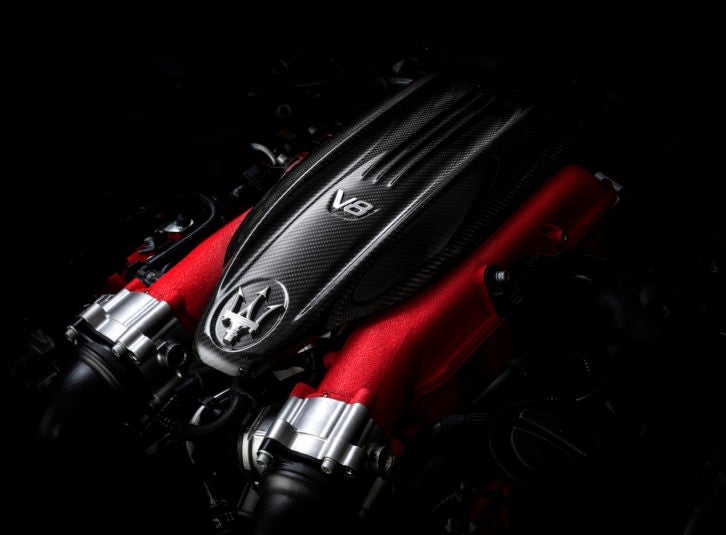 Offering three suspension modes — Comfort, Sport and Corsa — the latter of which is exclusive to the Trofeo, the SUV drops an inch and pushes all of the driving limits to their respective maximums.
Prior to launch, a dozen Levante V8 mule prototypes were challenge tested on five continents, including environments where no other Maserati had ever been before, so rest assured, everything from carpool or cross-country driving is covered.
Key facts
Price: From $170,000
Engine: 3.8-liter twin-turbo V8
Power: 590 hp
Standout feature: Employing the same 90- degree block as Ferrari's new Portofino and built in its Maranello factory, the Maserati Levante Trofeo's engine is paramount to the Levante Trofeo experience.
Photo: ©AldoFerrero
Ferrari 488 Pista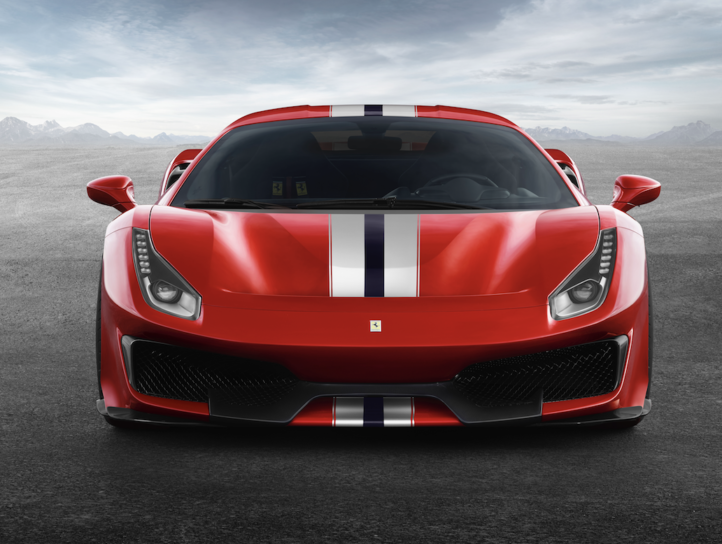 Ferrari flourishes on superlatives. One on hand, the Prancing Horse's latest release, the 488 Pista, operates with the most powerful V8 engine in the company's history.
Part of the special series sports car segment, it's also the vehicle with the highest level of technological transfers from racing. On the other hand, the 488 Pista is simply a significant amending of the 488, unveiled in 2015 and which is itself a heavily revised 458, first introduced 10 years ago.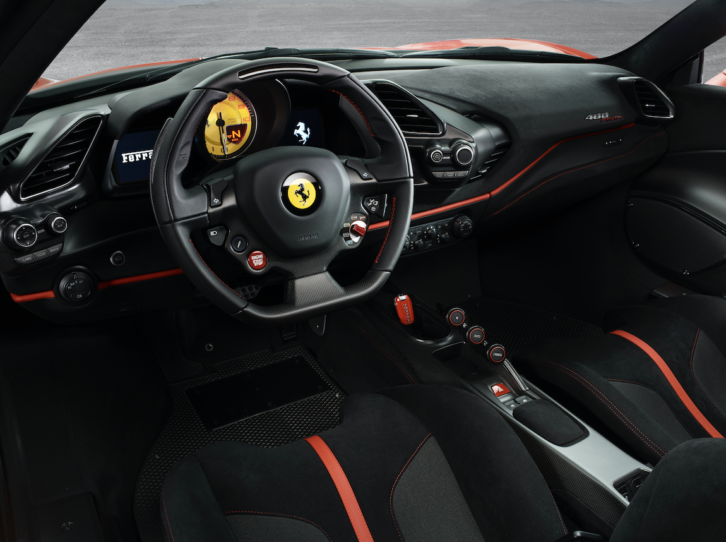 In true Ferrari fashion, the company continuously creates iterations, limited runs and rebranding opportunities to keep its loyal fanbase of collectors and wishful owners constantly wanting more.
The addition of turbocharger speed sensors on each cylinder bank provides real-time feedback. They also increase sound. Likewise, the aerodynamic S-Duct through the hood visually shortens the car's nose and, as a byproduct, creates a floating, almost extending wing effect.
Ferrari's 488 Pista has enthusiasts already hyping its next production vehicle, the F8 Tributo, as it rides on the same platform as the 488.
Key facts
Price: From $349,050
Engine: 3.9-liter turbo V8
Power: 711 hp
Standout feature: The Ferrari 488 Pista's aerodynamic S-Duct through the hood visually shortens the car's nose and, as a byproduct, creates a floating, almost extending wing effect.
Porsche 911 Carrera 4S Cabriolet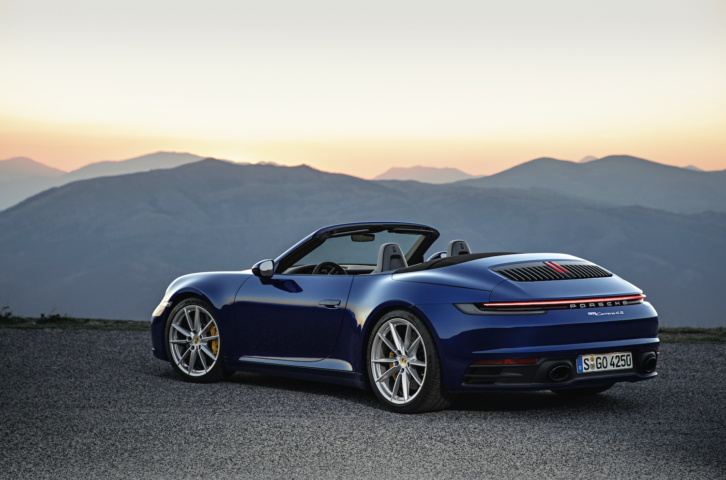 Finding the space between instantly recognizable and polarizing appears to be a longstanding specialty at Porsche. The 911 Carrera 4S Cabriolet is likely the last non-hybrid model.
Considering many collectors tend to have several, the plethora of possibilities, while overwhelming at first, allows for a choose-your-own-adventure set of options to make every vehicle as unique as its owner.
Although a convertible, the all-wheel-drive version with the Porsche Active Suspension Management sport suspension (read: stiffer springs and sway bars as well as lower ride height) increases lateral support and stability.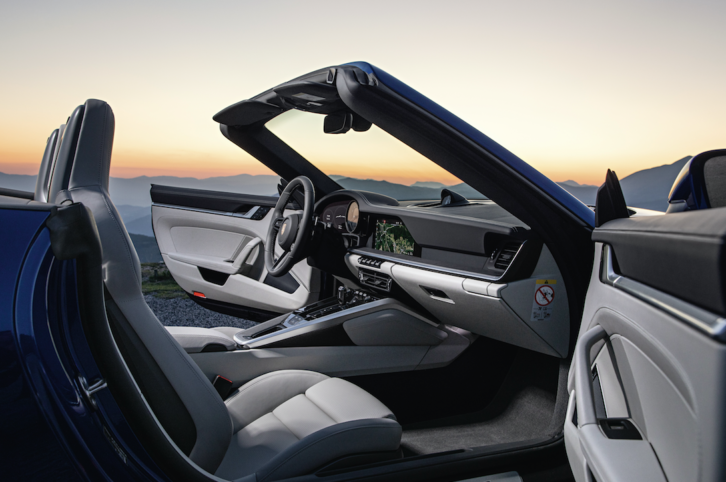 While off-roading may not be the first activity that comes to mind, all-wheel drive will aid in navigating dirt, gravel or snow very effectively. The popularity of paddle shifting is occasionally seductive, especially so on a drop-top. Save the nose and side mirrors and opt for the lift kit and folding mirrors, and add on the Sport Chrono Package, which includes a series of options like sport and wet.
A curious technology, 'wet' checks the water level on the road and will automatically adjust the rear spoiler and differential, as well as the throttle. The customizing doesn't stop at the car itself. Owners can pick theirs up at one of the Porsche Experience Centers in Los Angeles and Atlanta, or at either of the factory headquarters in Leipzig and Zuffenhausen, Germany.
Key facts
Price: From $133,400
Engine: 3.0-liter turbocharged flat-six
Power: 443 hp
Lamborghini Huracán EVO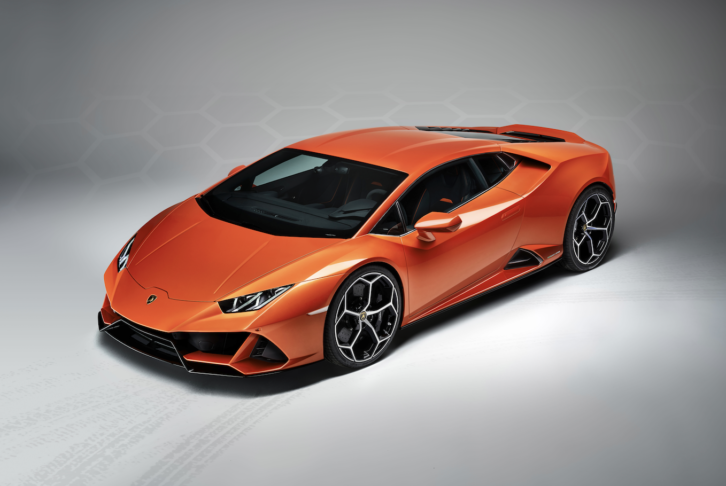 Typically, supercars end their model cycles much like iPhones, phased out for the newest, fastest, strongest one. Lamborghini undertook a fascinating strategy with its entry-level, biggest-selling, mid-cycle Huracán.
At year five, when most manufacturers wrestle up 10 more horsepower and a racing stripe, Lamborghini leaned in and added active aerodynamics, rear-wheel steering and Lamborghini Dinamica Veicolo Integrata (LDVI), a centralized supercomputer that monitors current car specs and driver input to predict and adapt to circumstance à la minute.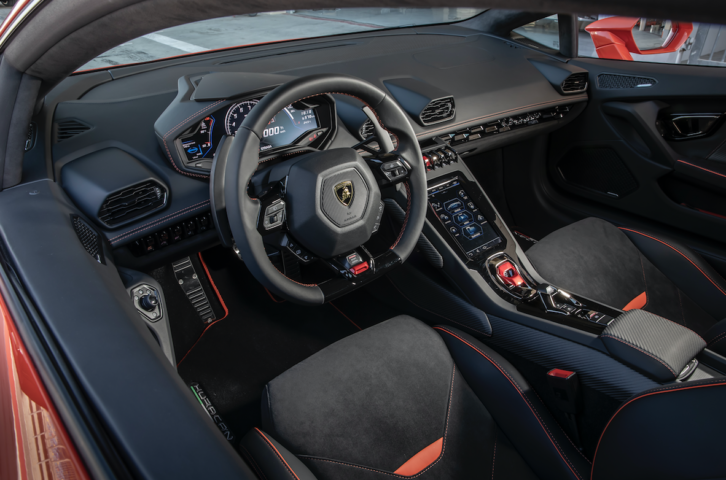 The company claims seven times the aerodynamic downforce and efficiency of the outgoing Huracán Coupe, courtesy of a new diffuser and air curtain, front spoiler and rear ducktail spoiler and diffuser, as well as a repositioned exhaust complete with titanium intake valves.
Piquing interest mid-cycle is tricky, but Lamborghini gave people what they want: an 8.4-in touchscreen and Apple CarPlay integration. While the cup holders are still not large enough to hold anything more than a small coffee, the phenomenally giant launch button more than compensates.
Key facts
Price: From $261,274
Engine: 5.2-liter naturally aspirated V10
Power: 640 hp
Standout feature: Lamborghini Huracán EVO has active aerodynamics, rear-wheel steering and Lamborghini Dinamica Veicolo Integrata (LDVI), a centralized supercomputer that monitors current car specs and driver input to predict and adapt to circumstance à la minute.
Bentley Mulsanne WO Edition by Mulliner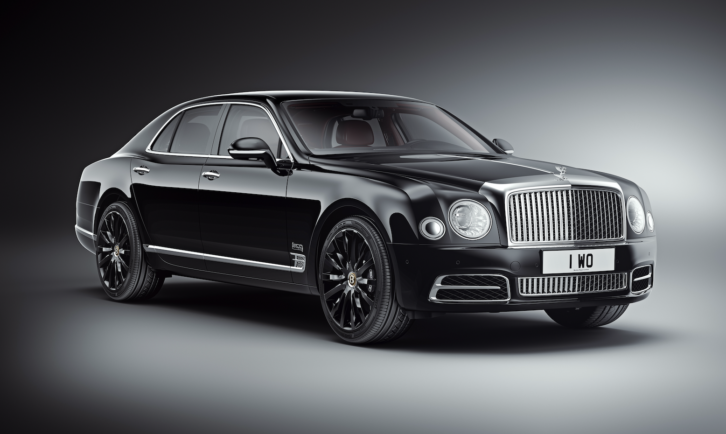 A celebration of what Bentley calls 'the beauty of bespoke,' the 100-unit, limited-edition Mulsanne provides not only a notable bookmark to celebrate the company's centennial, but flexes the depth of the British brand's custom services.
While the WO Edition can be built in any of three models in the range (standard Mulsanne, Mulsanne Speed or Mulsanne Extended Wheelbase), each automobile will include a shard of the crankshaft from Walter Owen (WO) Bentley's original 1930 personal eight-liter sedan. Call it a literal slice of history embedded in the highly bespoke rear armrest.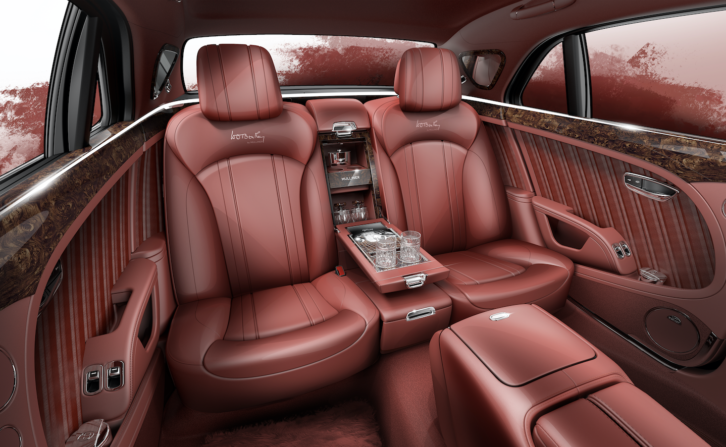 Customers can choose between a cocktail cabinet or bottle cooler for the marquetry scene adjacent to the armrest. Four different wood types play off the geometric aluminum pattern. The spotlight, though, remains on commemorating Bentley's history: Owen's signature is embossed on the seats and appears on the Dark Stain Burr Walnut dashboard as well.
Designers delved into Mulliner's bespoke division, emerging with a Fireglow Heritage leather for the interior, complete with a custom soft patina oft-witnessed in vintage cars. Options aplenty, owners can create their own exterior color, although Onyx with Beluga black wheels is the most direct homage to Owen's own vehicle.
Key facts
Price: From $371,340
Engine: 6.75 twin-turbo V8
Power: 505 hp (standard wheelbase) or 530 hp (Mulsanne Speed)
Photos: ©StuartMorgan, ©YoungKwangNam
Rolls-Royce Black Badge Dawn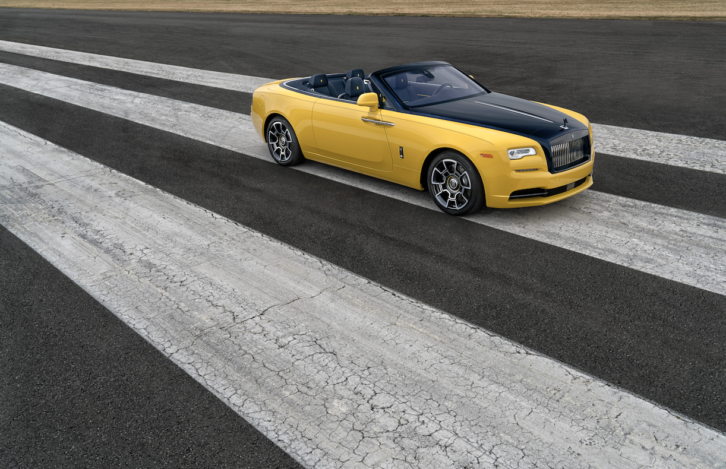 A call to action sounded from Rolls-Royce's younger and new patrons for something different. Rolls-Royce responded in 2016 with the creation of Black Badge, a permanent bespoke bloodline that began with the Ghost and Wraith. It continues its expansion to Dawn, the company's most powerful convertible.
Rolls-Royce offers 44,000 paint colors for the customizable Dawn, as well as 44 layers of folded black carbon fiber through Dawn's wheel hubs and spokes. Intentionally darkened, varying gradients of black paint and lacquer create sensuous interior and exterior lines.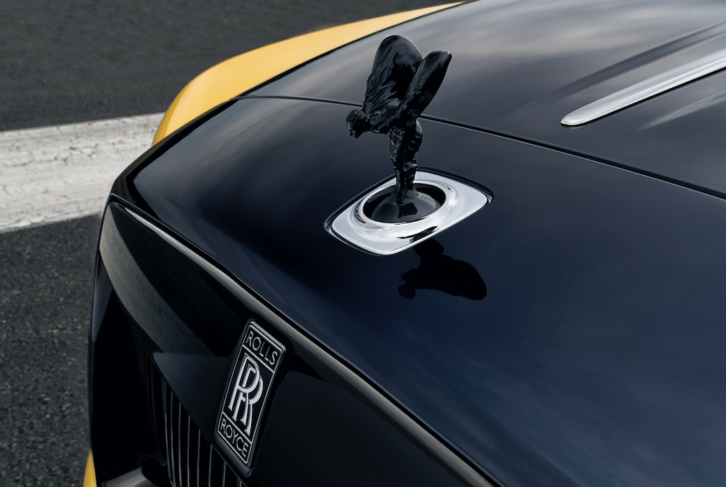 The car communicates a sense of increased urgency with 30 hp and 20 Nm of torque, unusual for a brand that's equally associated with leisure driving and business chauffeuring.
Pops of color arrive in woven aluminum thread, found in the carbon fiber dashboard panel or the chrome air vents, which are blackened with a vapor deposition technology that's also tarnish-proof.
The sun has set on the starlight headliner; black substitutes for the typical sand in the fiber optic-filled starlight headliner. Certainly, the more assertive alter ego, Black Badge Dawn is unmistakably a Rolls- Royce; just listen to the V12's bass baritone.
Key facts
Price: From $401,200
Engine: 6.6-liter twin-turbo V12
Power: 593 hp
Photos: ©RichardPrescott
BMW M850i xDrive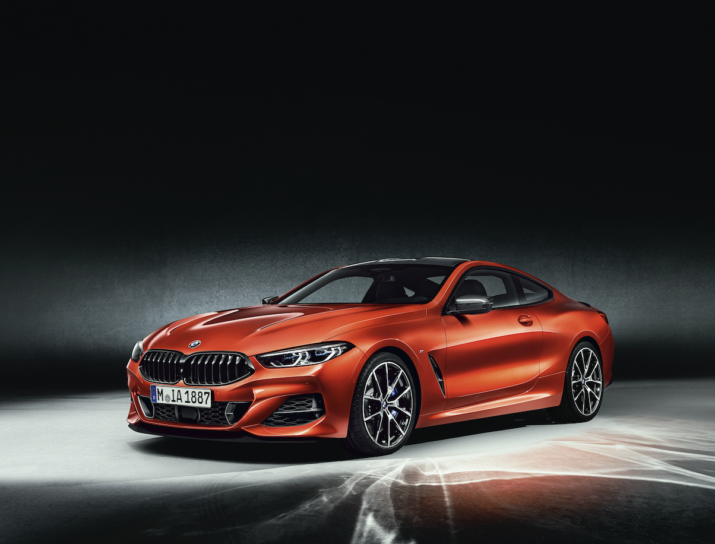 After a 20-year hiatus, BMW's 8 Series Coupe returns to the US in the form of the M850i xDrive. What brilliant timing, as some critics argue that BMW has strayed away from its tagline, 'the ultimate driving machine,' thanks to its proliferation of bottom-line-boosting SUVs. The M850i xDrive could, perhaps, course correct the Bavarian brand.
Developed concurrently with the M8 GTE racecar, the low, resolute stance and deep vibrato from the exhaust of the M850i xDrive creates unmistakable links between the two. The body, powertrain and suspension achieve the agility, precision and poise 8 Series require.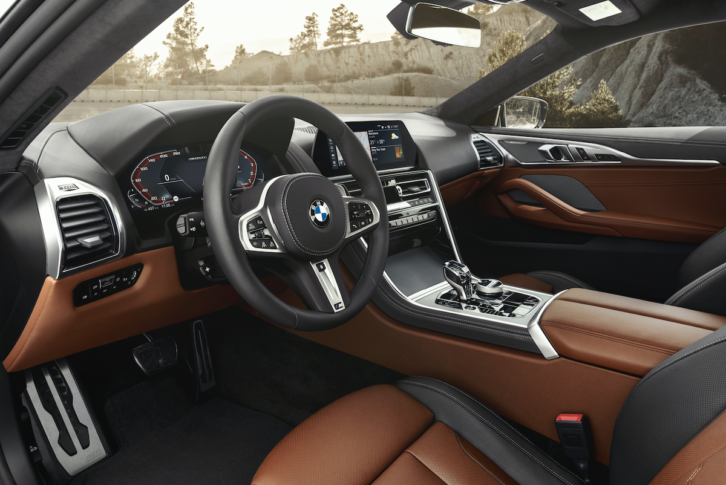 That's not to say the brand didn't also have a little fun. Some may want to indulge in the Swarovski crystal shifter or Individual Composition option, which includes an anthracite alcantara headliner, and offers iridescent exterior paint colors and a series of interior trims like ash, red or grain wood.
Opt for the BMW Digital Key that utilizes Near Field Communication technology to allow the car to be locked and unlocked from a smartphone. Bid the conventional car key adieu as the driver can share the 'key' with up to five people.
Key facts
Price: From $111,900
Engine: 4.4-liter twin-turbo V8
Power: 523 hp
Standout feature: Opt for the BMW Digital Key that utilizes Near Field Communication technology to allow the car to be locked and unlocked from a smartphone.
Land Rover Discovery HSE Luxury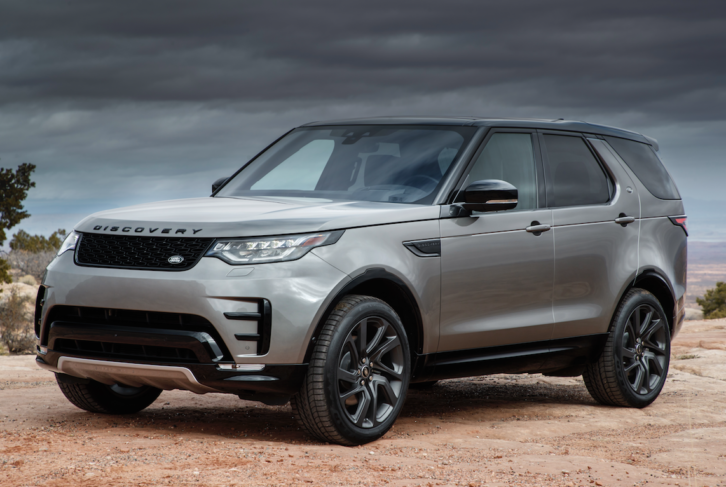 Should fording a river or driving in sub-zero temperatures sound like an intriguing proposition, chances are Land Rover's Discovery is already in your lexicon. Enduring in its tradition of being, above all, capable, versatile and adventure-ready, Discovery epitomizes Land Rover's mission.
For 30 continuous years, and now in its fifth generation, Discovery offers updated features like a Wade Sensing system, delivering real-time measurements in relation to the vehicle's max submersible depth, as well as an optional heated windshield.
Demonstrating its commitment to empowering and encouraging its owners, Discovery continues to add improvements that benefit the daily driver, weekend warrior or quotidian explorer.
Four-zone climate control means every quadrant of the car can maintain a different temperature, while its InControl Touch Pro infotainment system remains a most insightful, minimalist piece of user-friendly technology. There's a diesel option, as well as its cherished seven-seat configuration.
Key facts
Price: From $67,200
Engine: 3.0-liter supercharged V6
Power: 340 hp
Jaguar E-Type Zero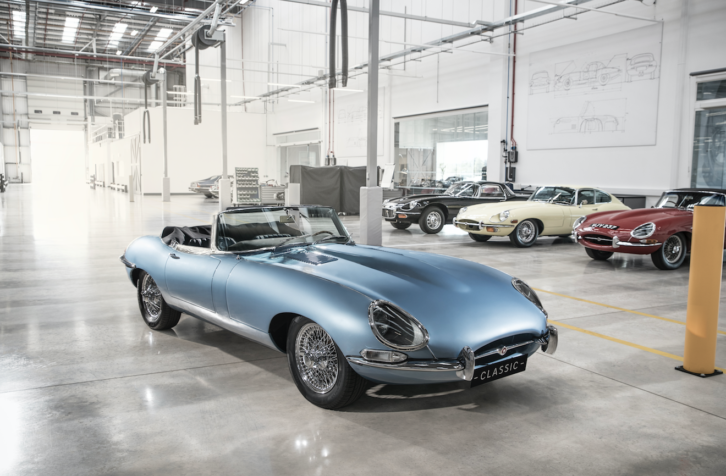 Jaguar's $18bn investment guarantees to electrify its lineup beginning with September 2018's launch of the I-PACE. Its most exciting electrification, however, is a Back to the Future-esque automobile christened the E-Type Zero.
Using the body of a 1968 Series 1.5 Jaguar E-type Roadster, which Jaguar is quick to note was deemed "the most beautiful car ever made" by Enzo Ferrari, the former 4.2-liter inline-six has been converted to an electric motor.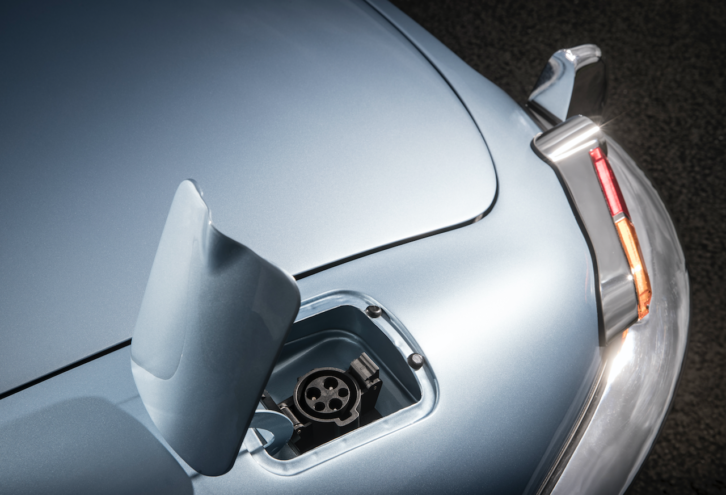 Targeting a range in excess of 170 miles, the motor sits just behind the battery pack in the space once occupied by the E-Type's gearbox. Its drivetrain borrows technology from the Range Rover PHEV and the aforementioned I-Pace.
Created by Jaguar Land Rover Classic at the company's new Classic Works in Coventry, England, the process can, remarkably, be reverse engineered back to its original internal combustion engine.
The Zero is the first realized idea for future-proofing vintage and recent classic Jaguars, especially those powered by a similar engine (think XK120s or XK6s), an exciting prospect considering Europe's forthcoming tailpipe laws.
Losing 100 lbs of engine fat in time for its big day, the Zero made its global television debut at Prince Harry and Meghan Markle's wedding.
Key facts
Price: From $375,000 (Existing customers' cars begin at $75,000)
Motor: Electric with a 40 kWh battery
Power: 295 hp
Range Rover Velar SVAutobiography Dynamic Edition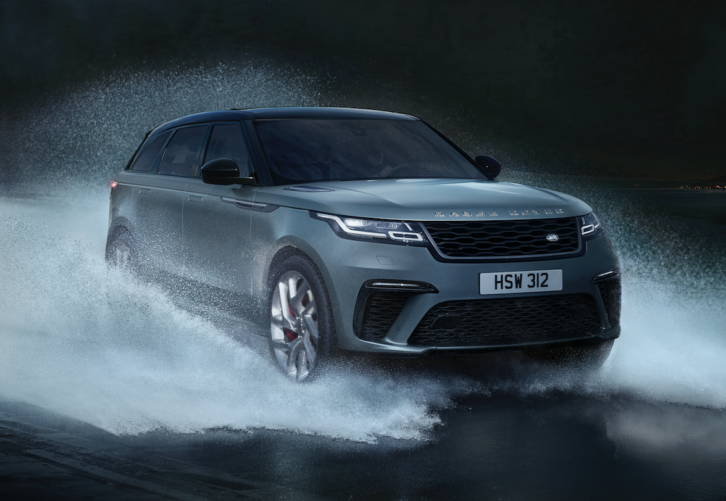 Named World Car Design of the Year in 2018, Range Rover Velar is already sitting pretty. In an effort to not only laud its achievements but continue its pursuit of performance, Land Rover Special Vehicle Operations is releasing the Velar SVAutobiography Dynamic Edition.
Available for one year only, the Velar follows in the footsteps of the original SVAutobiography Dynamic as the fastest and quickest Velar ever: 0 to 60 mph in 4.3 seconds, impressive for a vehicle that weighs roughly the same as four thoroughbred racehorses. Front to back design upgrades further denote the edition's distinctiveness.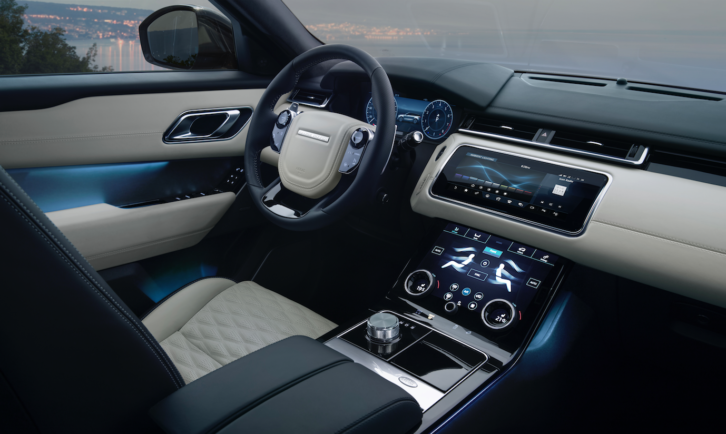 A new grille and bumper feature larger air intakes to feed the supercharged V8 and cool the SV brakes. The rear bumper includes quad exhaust finishers and lower side moldings, while the forged aluminum wheels supply further evidence of the car's enhanced performance.
Refining even the smallest of details, the Velar SVAutobiography Dynamic Edition boasts exclusives like double-stitched, perforated and quilted Windsor leather that coats the interior. Under the hood, a unique calibration for the AWD system endured 63,000 hours of fine-tuning.
Key facts
Price: From $90,000
Engine: 5.0-liter supercharged V8
Power: 550 hp
Lexus RC F Track Edition
Thoughtful and deliberate has long been the Lexus way. But the introduction of the RC F Track Edition is building excitement as Lexus continues diversifying not only its lineup but its broader cultural position.
From the LC 500's cameo in last year's Marvel film Black Panther to the freshly launched, track-friendly RC F sports car — and even the gentle teasing of the LC Convertible concept, which is leisurely making its way into production — Lexus is reaffirming its stance as wieldy luxury.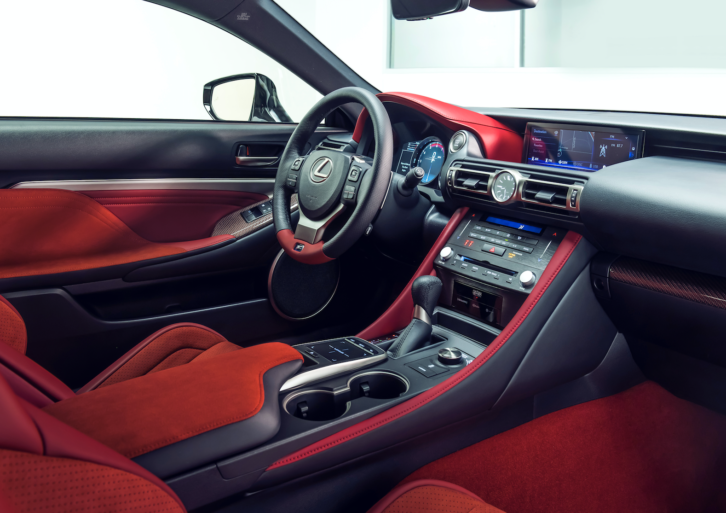 The Track Edition has a more aerodynamic signature, as it's slimmer by 176 lbs than the RC F model thanks to a salubrious dose of carbon fiber in the roof, rear wing, front splitter and hood.
Brembo carbon ceramic brake rotors as well as a titanium muffler and tailpipes — an uncommon material for production cars — create a more metallic, slightly higher pitched sound. It's worth noting that Lexus doubled down on its naturally aspirated motor, meaning no hybridization, twin-turbos or electrification here.
Key facts
Price: From $96,650
Engine: Naturally aspirated 5.0-liter V8
Power: 472 hp
Mercedes-AMG GT 63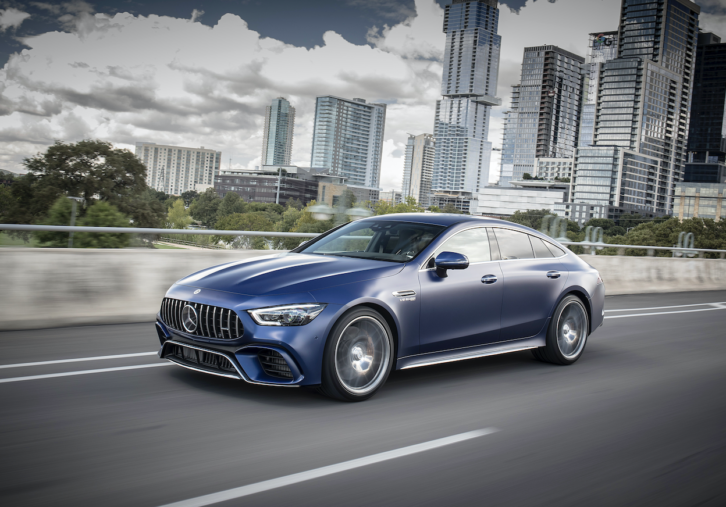 Concept cars debut as a company's statement of purpose, a directional intention. The arrival of the Mercedes-AMG GT 63 marks the freshest concept-to-fully-realized production vehicle for Mercedes- Benz.
Although, the $2.8m Mercedes-AMG One hypercar and the recently announced Vision Mercedes-Maybach Ultimate Luxury SUV are certainly stirring the pot, compelling fans of the brand to rethink the notion of conception when defining automobiles.
The one-time independent tuning shop AMG now builds new models under the Mercedes-Benz umbrella, albeit with its own dedicated team of engineers and designers. The 2017 concept-cum-GT 63 marks the ninth GT variant on the market. Originally pitched as a hybrid drive system, the four-seat 'supercar' squarely falls in the twin- turbo realm.
Like every AMG, a single master craftsman hand-builds each engine. Inside, 64 LED ambient light settings ensure ample variety, while Mercedes-Benz touches, such as seat sides that actively grip a driver encouragingly through corners, guarantee a familiar marque thru line.
Key facts
Price: From $136,500
Engine: 4.0-liter AMG V8
Power: 577 hp