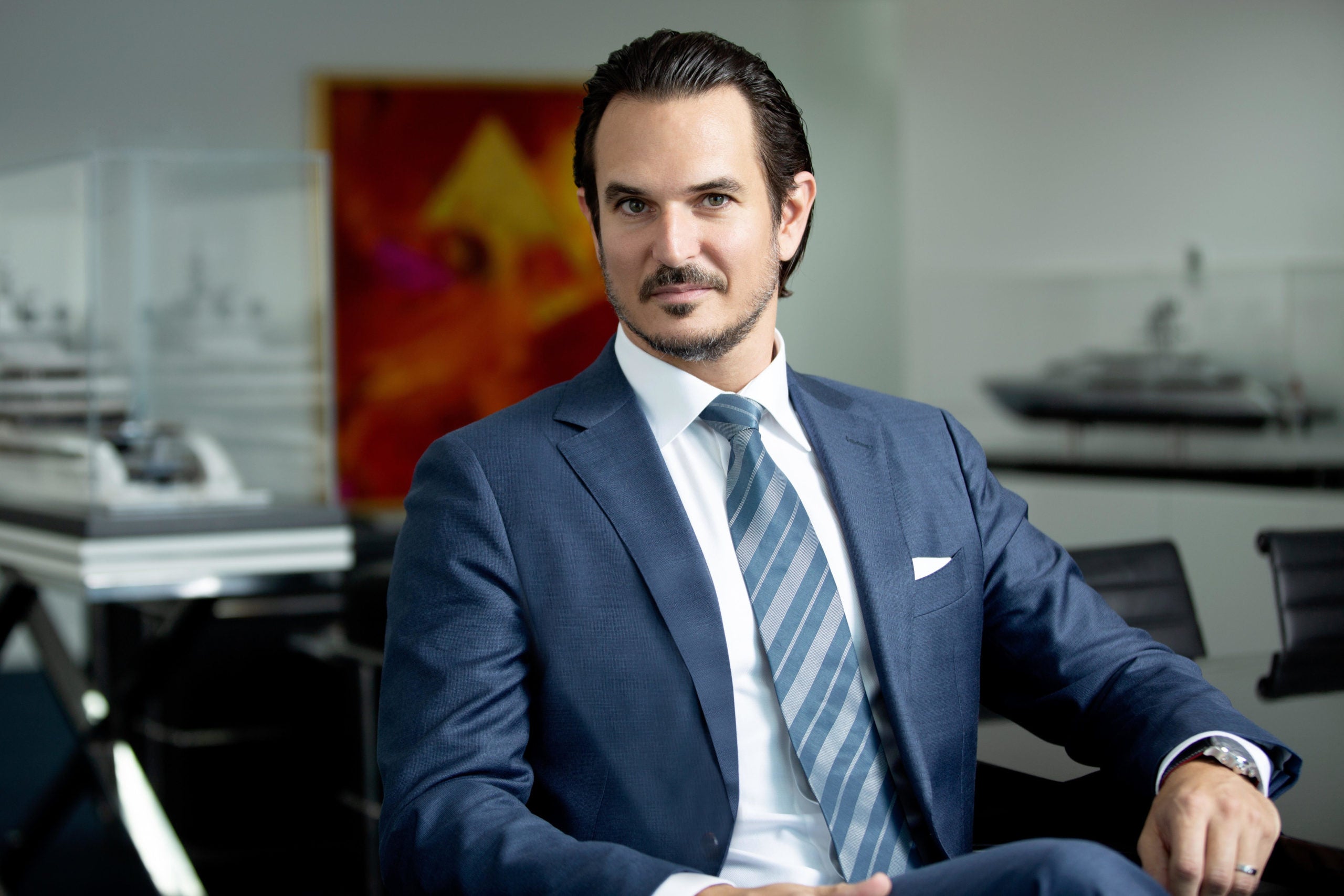 Bigger, faster and somehow even more expensive seemed to be the yachting industry's sole direction in recent years. But Tim Trenker, the recently appointed CEO of boutique superyacht consultancy BehneMar, sees a new demand from clients: the ability to go anywhere at any time.
The desire and attraction of owning a superyacht has never really changed: It's the ultimate symbol of — and reward for — accomplishment. It offers exclusivity in every sense, from privacy to luxury. But as the world becomes smaller and people's interests evolve, how will yachting maintain its popularity? How does the traditional yachting industry prepare itself for the coming years and decades? It is an interesting question, one that every industry expert is trying to answer and a number of new companies are trying to solve.
After 15 years of operating in the very upper echelons of superyacht ownership, BehneMar is in a unique position to comment. Yachting has emerged from an intense growth period and is enjoying increased stability. More, and larger, yachts are being built, and there will continue to be a line of owners with the means to purchase from the brokerage market.
The trend now is to build special types of vessels that allow new generations of owners and charterers alike to travel to the world's more remote areas, offering floating luxury hotel rooms in areas where there are no accommodations whatsoever. The focus has shifted to experiences and adventures, not only on the vessel itself, but also in interior design, which is becoming more extreme, answering specifically to the owner's wishes; tastes range from classic to ultra modern to downright crazy.
Just like almost every other industry, yachting has also been disrupted by technology, and is seemingly driven by a younger (and younger-minded) consumer. While these new technologies are fantastic, and offer new and original solutions to age-old problems, they haven't completely changed the way products are bought and sold.
Clients still prefer old-school, face-to-face meetings, and personal interaction is still very much appreciated — also by the younger generation. As any yacht broker will tell you, this industry is all about relationships. It will be a long time before technology truly replaces the personal, expert-opinion-based guidance a good yacht consultant and broker provides to clients. And this is why BehneMar has enjoyed such longevity.
We understand that generation to generation, people don't fundamentally change. They just change how they interact. How many times in my early career did I try to call clients who wanted to be emailed? Now we message and WhatsApp in an instant, as clients expect immediate, honest and well-informed answers delivered in a concise manner.
And apps for booking charters will not be for every client either. Our clients span generations as well as the globe. It's our responsibility as yacht consultants to make clients feel comfortable throughout a sale, charter or management process. This means meeting them on their terms, and having a team that comprises a full spectrum of nationalities and ages gives us a distinct advantage.
BehneMar's boutique approach is to provide the very best personalized service, which means air travel is still a hugely important part of our business and that of our industry colleagues. I don't know of one successful CEO or broker who doesn't still travel to meet with and provide close counsel to clients.
As clients prepare to build yachts that can traverse the most remote and inhospitable areas of the world, and as we prepare to develop ever more efficient yachts, our clients' passion for yachting won't diminish any time soon. Our jobs as their experts in the field will require great complexity, but our ability to inform and advise them will evolve to be increasingly simple.