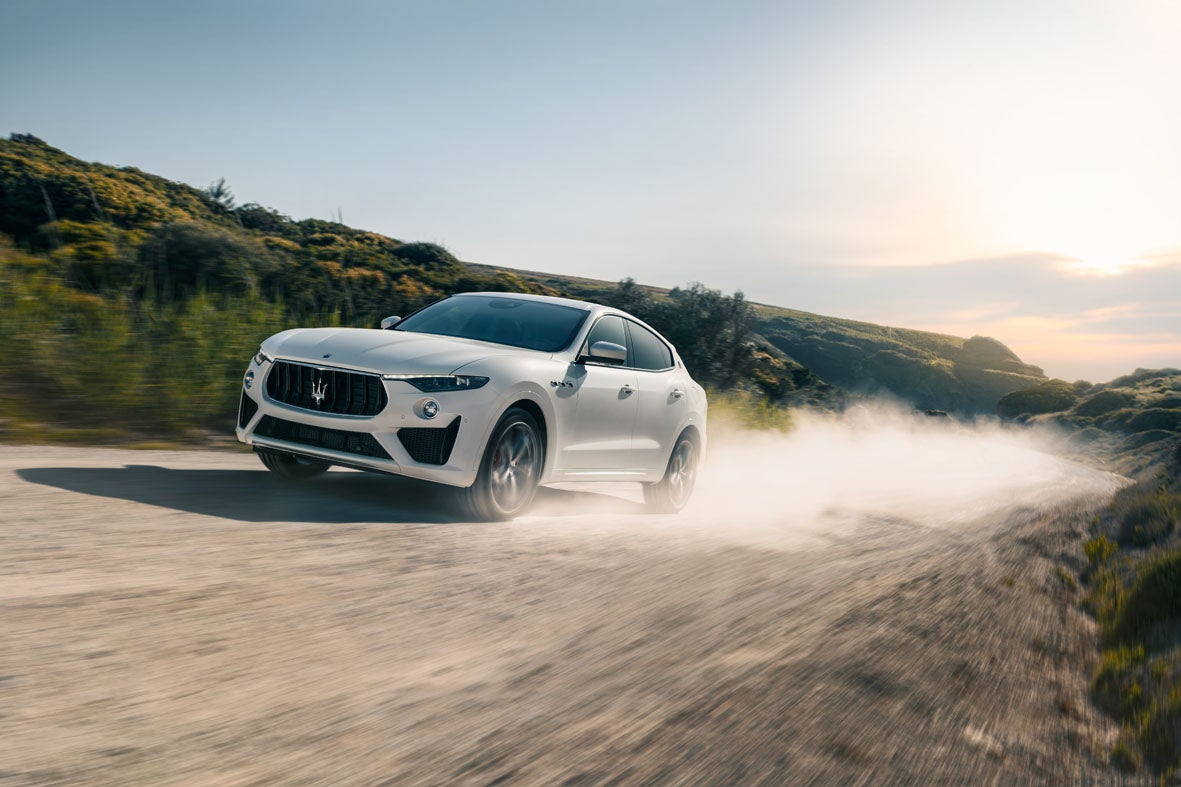 The cobblestones of the streets that run between the grandiose Piazza Roma and the historical Mercato Albinelli marketplace in Downtown Modena, Italy less resemble stones than melon-sized boulders worn down over centuries.
It is here, in a prehistoric Roman town, that Maserati debuted its 28-lb electric scooter. On a pair of 8.5-inch wheels with a few kick-push starts, the scooter silently lunges to life. While many a metropolis has been powerless to stop the invasion of e-scooters, the people of Modena marvel at the latest hometown creation.
Emblazoned exclusively with Trident badging and the benchmark trio of air vents, the e-scooter is a sampling of what's to come from Maserati. Electrification was on the tips of tongues last year, prior to the death of then-chairman Sergio Marchionne. Almost exactly a year later, Maserati's first battery-powered machine arrived. Company creatives reviewed and approved the final design, although it's worth noting that there's no Maserati technology in the scooter itself.
Rendering those same boulders to pebbles underfoot, the 22-inch forged aluminum alloy wheels on the Levante GTS signal the capability of this performance-driven edition. It's no secret that SUVs dominate the lion's share of nearly every brand's margins, but buyers in this segment continue to parcel out features — hence the automaker's response of creating sub-editions within editions.
As Maserati's latest Levante iteration, this twin-turbo 3.8-liter, 550 hp V8 now boasts Q4 intelligent all-wheel drive. Climbing up the hairpin turns to the hilltop town of Castelvetro, Italy, the Q4 sent the engine's torque to the rear wheels, and the turbochargers audibly sighed at the lift of the throttle.
It's not a case of mistaken identity: The Levante GTS doesn't feel like a sports car trapped in an SUV's body. Quite refreshingly the opposite, it handles like a purpose-built performance sport vehicle that's also outfitted with full-grain Pieno Fiore natural leather and a 900W, 14-speaker Harman Kardon sound system.
Maserati Levante GTS from $119,980, e-scooter from $1,120, maseratiusa.com