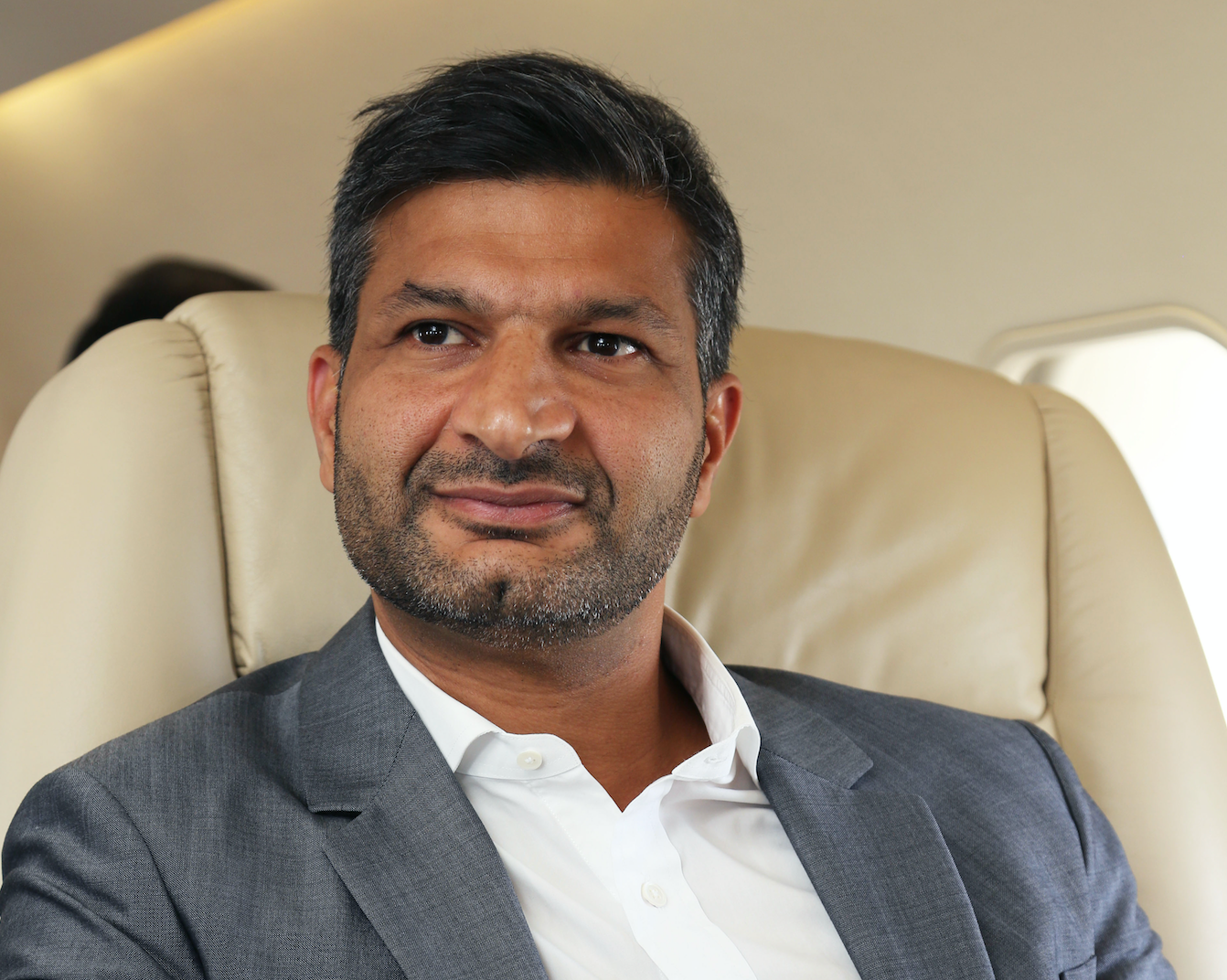 Jetcraft has experienced exponential growth over the past 10 years. The company holds a unique position between the traditional broker and the manufacturer. A large portion of the company's success is down to its focus on preowned jets, where demand has grown far quicker than forecast. Chairman of the Board Jahid Fazal-Karim speaks exclusively to Elite Traveler about his passion for the industry and lends insight into where private aviation is heading.
How did you first get into private aviation?
I have been passionate about private aviation since I was young and studied for an aerospace engineering degree. My career unfolded through roles at two key manufacturers – Airbus followed by Bombardier, where I was fortunate to lead an amazing team of more than 100 sales staff. Taking a more entrepreneurial role in the growth of Jetcraft was the natural next step for me, and I became a co-owner in 2008 (he is now the majority owner). When I joined the company there were 12 employees and today we employ more than 60.
What's been your proudest achievement?
Last year, for the first time in our history, Jetcraft facilitated more than 100 transactions in a single year. It was a tremendous milestone for the company and one I'll never forget.
What's been the most challenging moment in your career?
Leaving a job is never easy, and it was especially difficult for me to leave the career and family I'd built at Bombardier in 2008. I've always had an entrepreneurial spirit, but taking the leap with Jetcraft and embarking on the ambitious plans we had for the company came with many challenges which, thankfully, have now turned into rewards.
What, who, or where, inspires you?
My family continues to inspire me. Every day. They are my inspiration and my muses and I wouldn't be where I am today without them. I come from a background of courageous entrepreneurs – my great grandfather fled India and my parents fled Madagascar during the uprising in order to give me and my brother the opportunity to be who we are today. Beyond this (and probably because of this), I find inspiration in the success of others. In business, I've always tried to support intelligent, hard-working people as they build their careers and in my personal life, I try to contribute to causes that can truly change someone's life.
Where is your favorite place, and what is your favorite restaurant?
My favorite place is Tuscany, and I try to spend as much time there as possible. Aside from that, the energy in a big city like Montreal, London, New York or Dubai is incomparable, and I also enjoy destinations that are off the beaten track. Picking a favorite restaurant would be impossible!
What, or where, is on your bucket list?
I have yet to enjoy a true African safari and hope to check this off my bucket list in the near future. I'd also like to learn to play a musical instrument, probably the guitar, saxophone or the drums.
What does luxury mean to you?
Spending quality time with my family is the most luxurious thing to me. Admittedly I'm still working on this balance.
What advice would you give to your younger self?
Focus, focus, focus. Pick something you really strive for and put in the hours, passion and focus to achieve your goals.
Do you have any private aviation trend predictions for the next 12 months?
As the world gets smaller and businesses grow on a global scale, the trend towards larger, more expensive aircraft continues to rise. Our clients' normal trip used to be Minneapolis to Chicago and now it's Minneapolis to London. The longer the distances, the bigger the need for larger aircraft.
Secondly, we've seen more acceptance of the pre-owned value proposition. This year, we released the world's first New and Pre-Owned Market Forecast, predicting the industry's growth in size, scale and strength over the next five years. Despite economic challenges, our forecast predicts nearly 12,000 pre-owned aircraft transactions during the forecast period, outpacing new deals by four-to-one and accounting for $61 billion in revenue by 2023.
Previous buyers of new aircraft are now more willing to consider pre-owned due to the availability of more cost-effective, higher-quality refurbishment options. High-net-worths and corporations can now get a pre-owned, medium-large plane for a similar cost to a small, new aircraft.
Finally, the industry has established an excellent record of constantly improving fuel efficiency (40% improvement over the past 40 years) and we're seeing many initiatives in the works for alternative jet fuels and hybrid/electric aircraft programs.
I expect these trends to continue over the next 12 months and beyond.