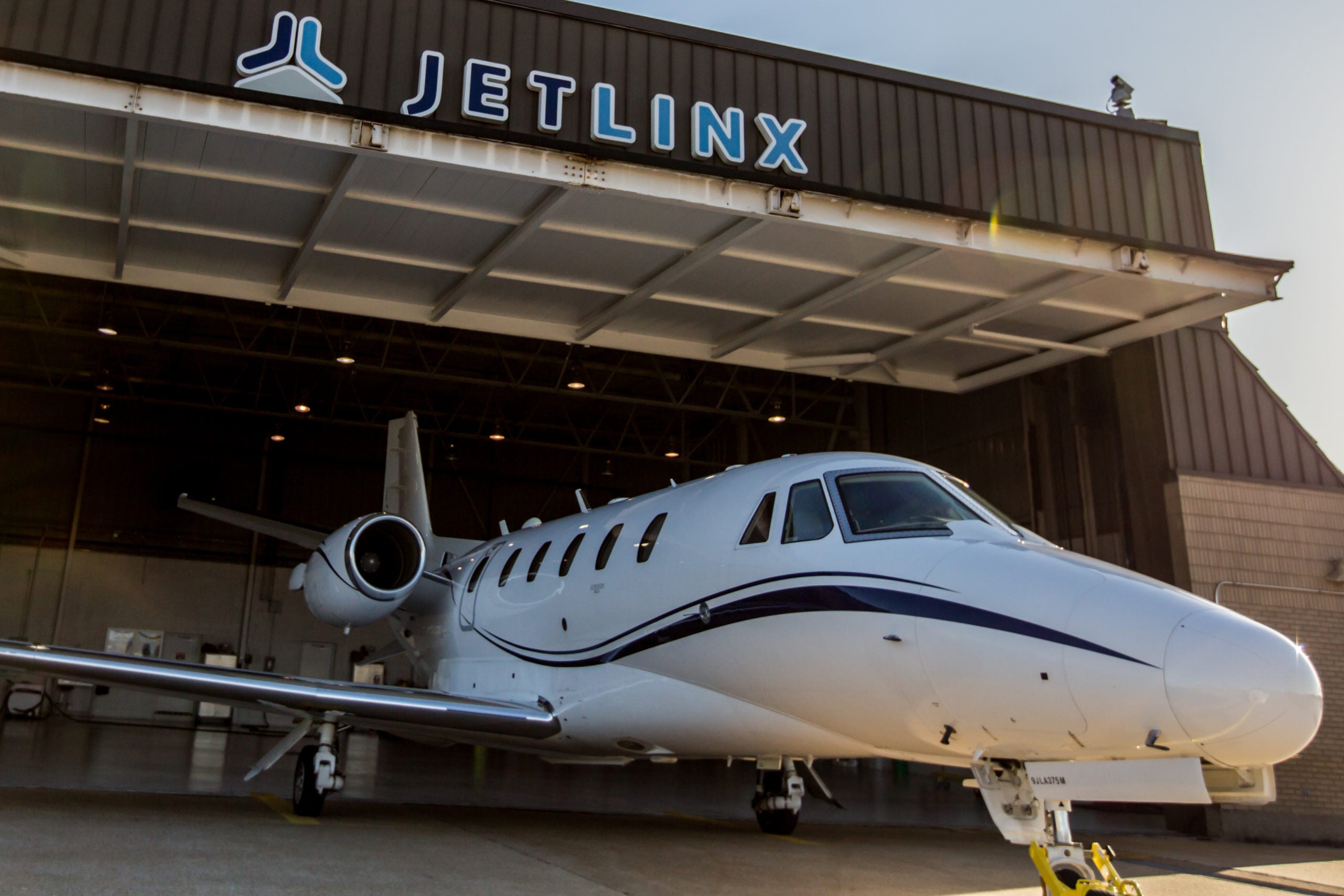 The private aviation industry has experienced a sharp increase in demand in recent weeks. The world's wealthiest are seeking the added safety and security that a private terminal offers, but concerns remain over the potential to spread infection on chartered jets. Jet Linx has acted quickly to allay those fears.
The private jet management and Jet Card group has committed to applying a state-of-the-art disinfectant to each of its 112 jet aircraft, Base terminals and facilities throughout the United States. It becomes the first and only operator in the aviation industry to utilize the BIOPROTECTUs™ System by ViaClean Technologies.
The advanced cleaning system encompasses an array of EPA registered and FDA compliant technologies that disinfects and inhibits the growth and spread of problematic bacteria, fungi, algae, mold and viruses, and provides long-term antimicrobial protection for 90 days.
The development arises as the US continues deal with the worsening spread of the novel coronavirus Covid-19. The virus has essentially brought commercial aviation to a halt, but private aviation has so far gone from strength-to-strength.
While private aviation adds a protected layer against cancellation and keeps flyers away from crowded terminals, there is little to stop chartered jets from harboring the virus in between flights. That is why Jet Linx has taken the decision to launch a thorough disinfection program.
Jamie Walker, president and CEO of Jet Linx, said: "The health, wellbeing and safety of our clients, flight crews and ground personnel is our utmost priority, and that is why we made the decision to treat all our Jet Linx aircraft and facilities with the BIOPROTECTUs™ System.
"Jet Linx is dedicated to advancing safety efforts throughout the private aviation industry, and we are confident that the actions we have taken as a result of the COVID-19 pandemic will safeguard our clients, flight crews and ground personnel."
Jet Linx will also be the first company in the aviation industry to install BIOPROTECT™ Hand Purifier dispensers in each of its 18 private Base terminals and offer BIOPROTECT™ Hand Purifier inflight on its fleet of jet aircraft.