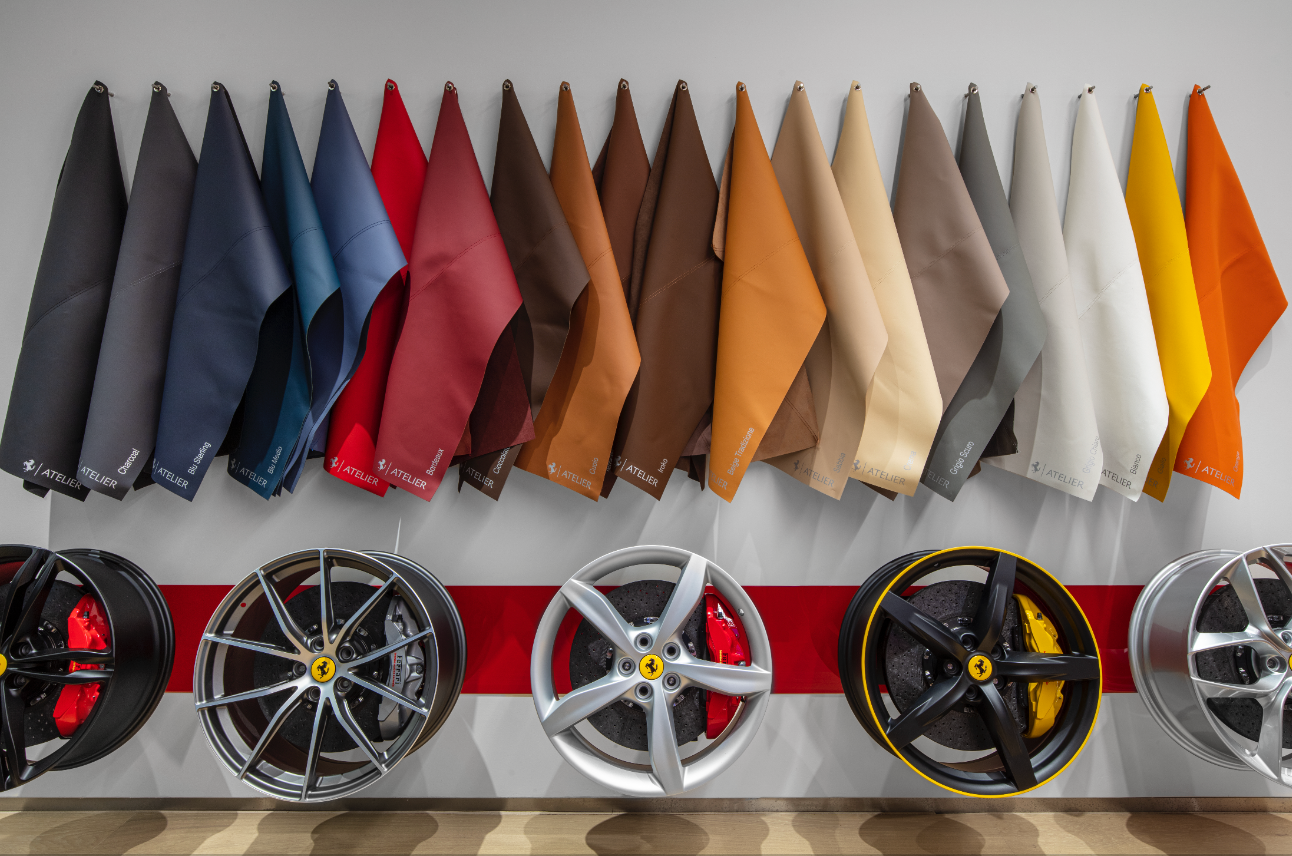 Elite Traveler recently sat down with Ferrari's chief marketing and commercial officer, Enrico Galliera, in its New York City Tailor Made Center. Here, Ferrari's designers make clients' wildest dreams come true, whether it's matching a car's paint to the color of their favorite nail polish, outfitting the seats in luxurious Loro Piana fabrics or decking out the interior in denim. Of course, Ferrari has always customized its cars — Galliera says, "Every single car coming out of our factory is a unique car because we have so many configurations that every car is different" — but the Tailor Made Center takes customization to the next level. And now, you don't have to fly to its factory in Maranello, Italy (or to its second Tailor Made Center in Shanghai) to customize your Ferrari.
While some clients know exactly what they want, others need guidance, so Ferrari created three collections to help jumpstart ideas. Inedita looks to the world outside of cars, like the fashion industry, and uses materials and colors that are unusual on a car. Scuderia appeals to racing fanatics with light, sporty and technologically advanced materials. The third, Galliera's favorite, is Classica, which looks to the long history and storied heritage of Ferrari, and brings colors and interiors from historic cars into modern cars.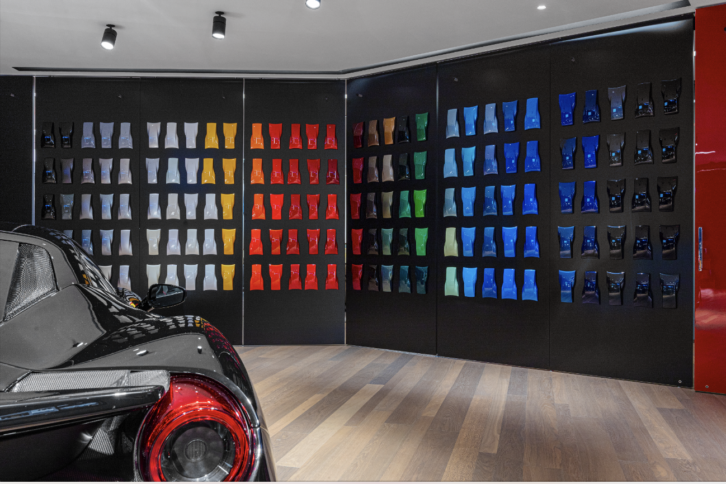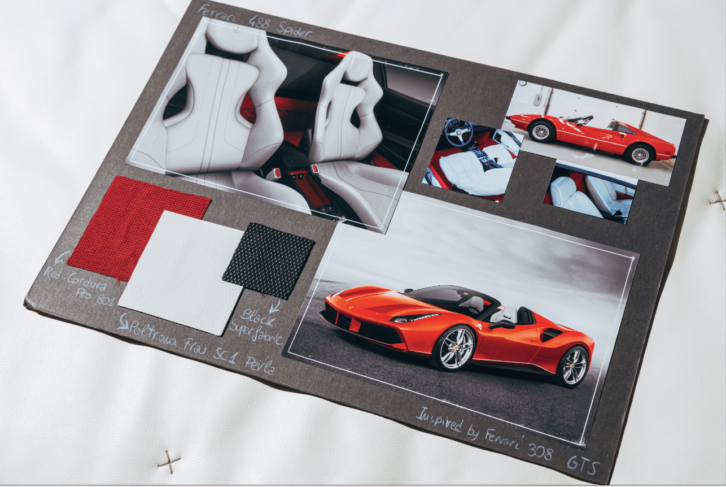 After getting an appointment (there's already a lengthy wait list), clients come to the center and work with a personal designer to build the car of their dreams. There's also a video system in the showroom that connects directly with the design department in Maranello, should there be any tricky questions or unusual requests that only the legendary designer Flavio Manzoni can answer. "The whole concept is to bring Maranello to New York," Galliera says. It typically takes 3-4 months to get to the final configuration of the car, especially if using materials that aren't pre-approved in cars and need approval for safety reasons. Prices are 50-60% higher than a standard Ferrari, and the sky's the limit, especially when using ultra-luxe materials like crocodile. 
For Galliera, this is not as much a step forward as it is formalizing the endless levels of customization that Ferrari has always offered. "If you look at our history, there was a level of customization that was very high. This gray color, it's called Grigio Ingrid. Ingrid stands for Ingrid Bergmann. Her husband was a famous Italian filmmaker. He bought a Ferrari, and he wanted to create a gift for her, so we created this color that represents the color of her eyes. And this happened in the 1950s."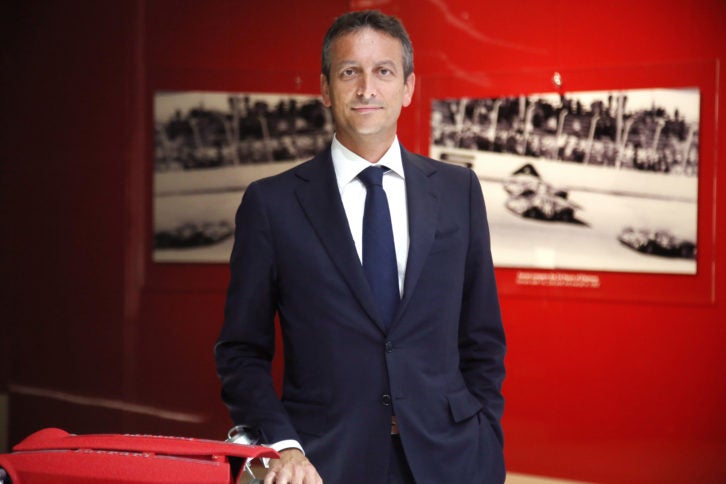 Galliera doesn't want the Ferrari experience, or the touch of Maranello, to leave clients once they take delivery of their one-of-a-kind Ferrari. Ferrari hosts a series of trips for collectors where they can get together and drive their cars together, whether on the track in the Ferrari Challenge or in some of the most beautiful locations on Earth in the International Cavalcades. 
To learn more, please visit ferrari.com 
All images courtesy of Ferrari