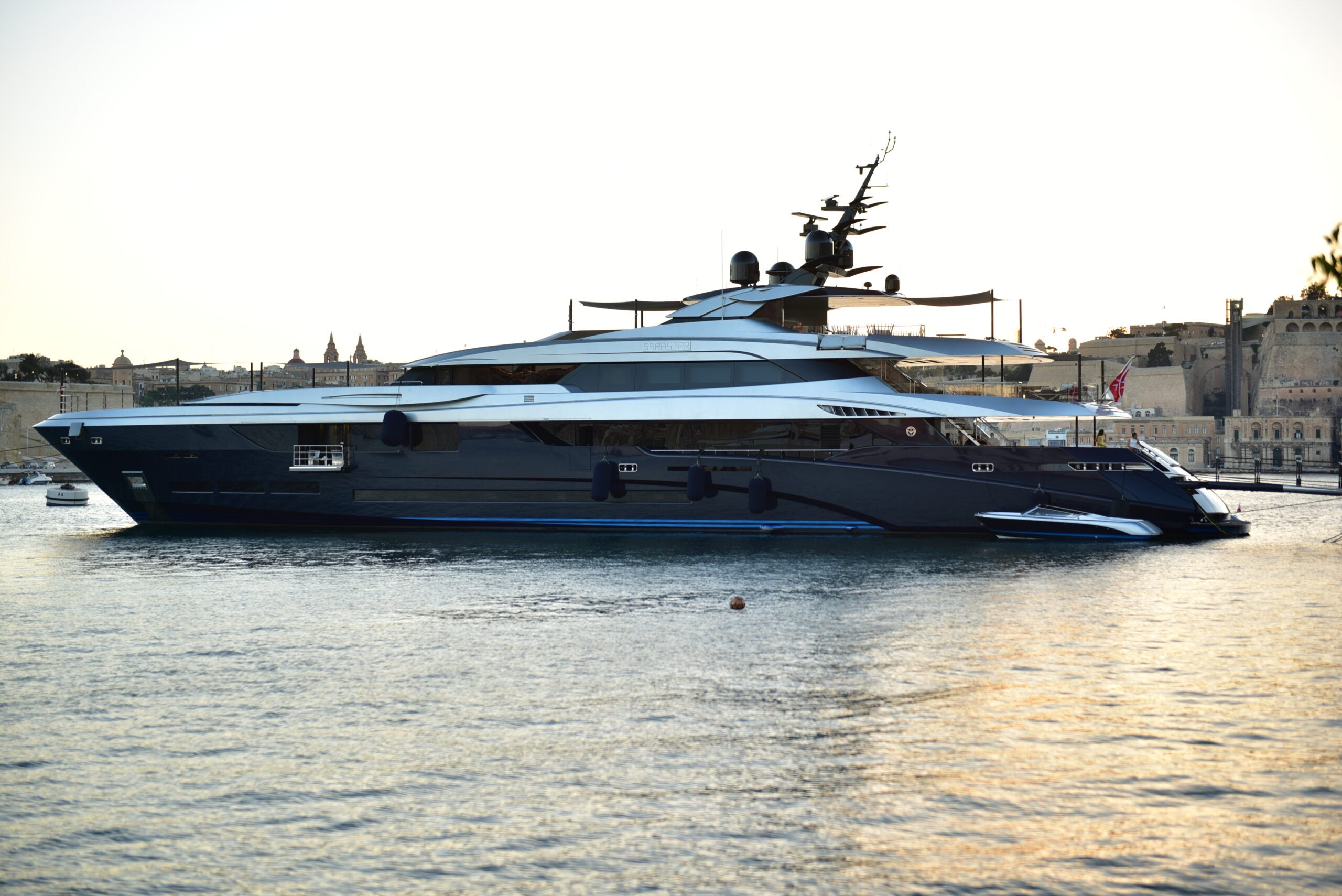 Brand new in summer 2017, the sporty and elegant Sarastar is a 197.5ft Mondomarine head turner. Featuring a sleek modern exterior and a highly customised interior, Sarastar is wonderfully personal and eclectic.
Owing to the use of an abundance of mirrors, marble and studded velvet, she is a sumptuous gothic palace of a yacht. Tactile and masculine, each of the guest rooms is themed in rich colors, indicated in the furnishings and the textured crocodile leather wallpaper. Bronze, green, blue, gold, purple adorn and characterize each room, and opulent furnishings and exquisite accessories complete the look.
The works of iconic Italian fashion house Stefano Ricci can be found throughout the yacht, stunning throne like chairs rise up in regal fashion and exotic animals made from porcelain prowl the interior.
Sarastar is available for charter in the Western Mediterranean year round from €364,000 per week (prices quoted in €, converts to approximately $422,613 with current exchange rate), and is also for sale with an asking price of €47m (price quoted in €, converts to $54,568,000 with current exchange rate). Contact charter@burgessyachts.com or sales@burgessyachts.com, burgessyachts.com