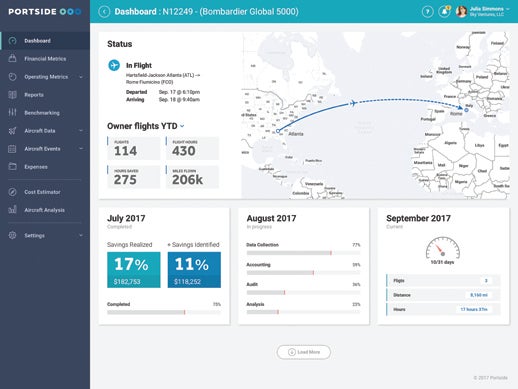 This story originally appeared in the July/August 2018 issue of Elite Traveler.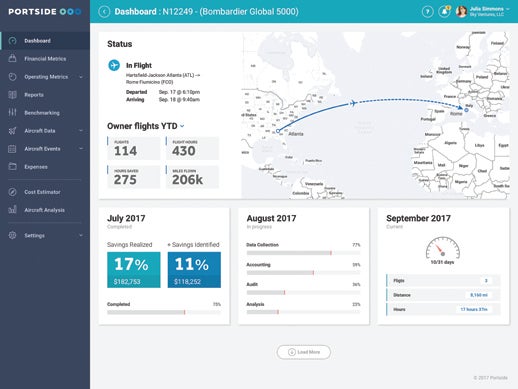 If you have ever wondered if your jet is efficient enough, or if you are overspending on fuel or maintenance, you're not alone. Now, Portside is entering the market, billing itself as a CFO for your aircraft and offering a data-driven solution. Its sophisticated software has already earned it contracts with Hollywood A-Listers and the who's who of Silicon Valley, saving some of its clients $500,000 to $1m annually. By looking at actual invoices, not aggregate or survey numbers, it can pinpoint how much you could save by refueling at a different operator or using a different maintenance company.
The software also tracks crew training, jet maintenance, routes flown and operating metrics, to name a few. Eventually, it can advise whether you're in need of an upgrade or downgrade by overlaying different jets over routes you have flown and providing cost differences. Even if your jet is efficient and Portside can't find you financial savings, many still become customers because they can outsource their jet management and save themselves the ultimate luxury: time.
Contact Alek Vernitsky, CEO, avernitsky@portside.co, +1 415 706 4708, portside.co