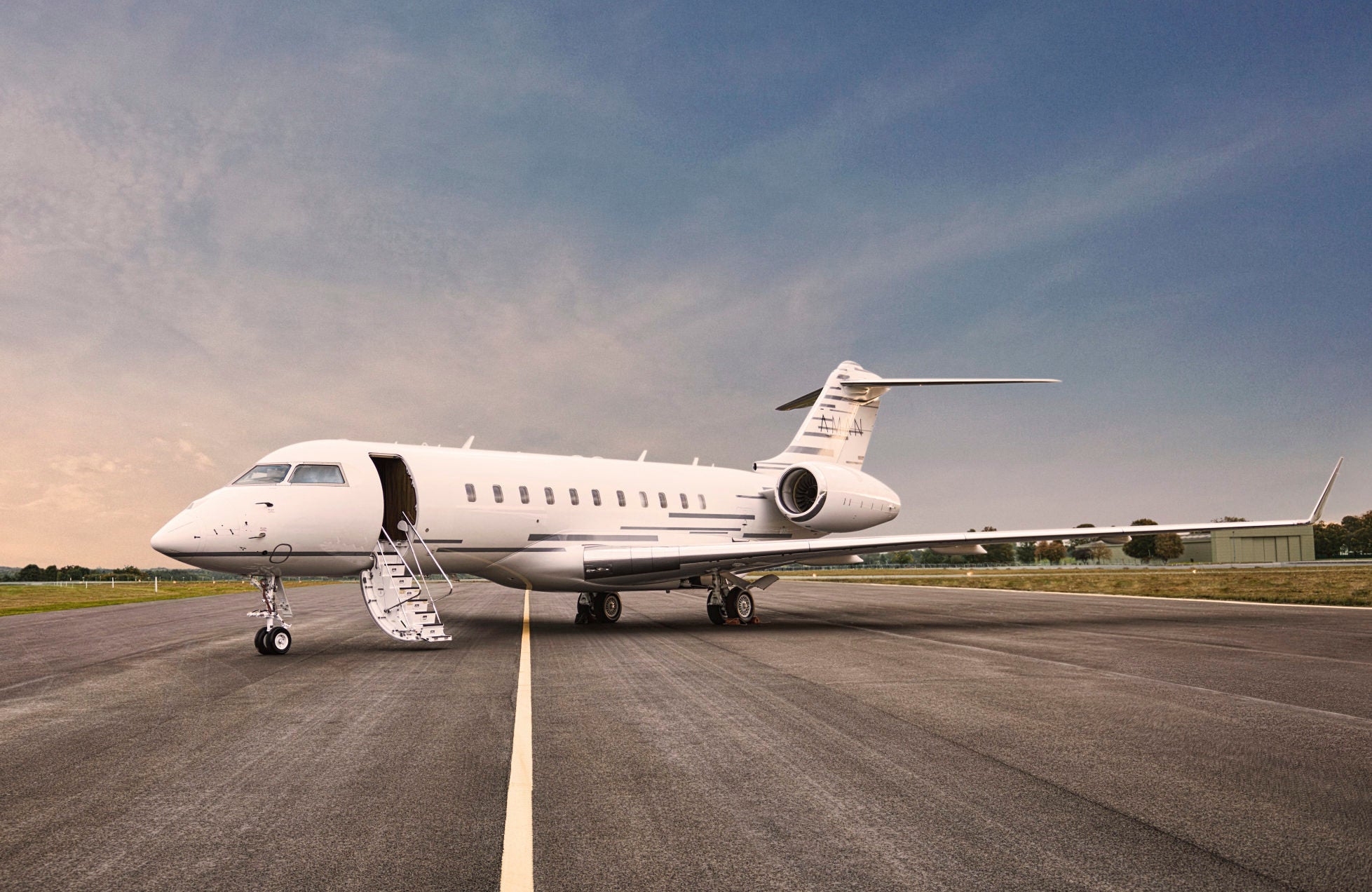 This article contains affiliate links. See our Privacy Policy for more information.
A tea ceremony in the sky, sake from Tokyo and all-natural Aman Skincare amenities are just a few things you can expect when you fly on Aman Resorts' first-ever, custom-branded private jet.
The plane, available exclusively for private charter for up to 12 guests, is a Bombardier Global 5000 — one of the most spacious and longest-range jets in its class — that can travel nearly 6,000 nm (for example, Los Angeles to Sao Paulo or Moscow to Sydney, to name a few).
Every passenger who has stayed at an Aman property will feel at home in the plane's sumptuous interiors decorated in a neutral color palette, showcasing the same zen atmosphere and East Asian style found at Aman's resorts around the world.
With this new offering, you have the freedom to book multi-leg trips, hopping from one Aman property to the next (read: less travel time and more time spent with loved ones). This program is perfect for multigenerational family trips, and Aman's private jet concierge can book completely bespoke itineraries or suggest a pre-set, yet still fully customizable, itinerary with an emphasis on privacy and exclusivity wherever you go.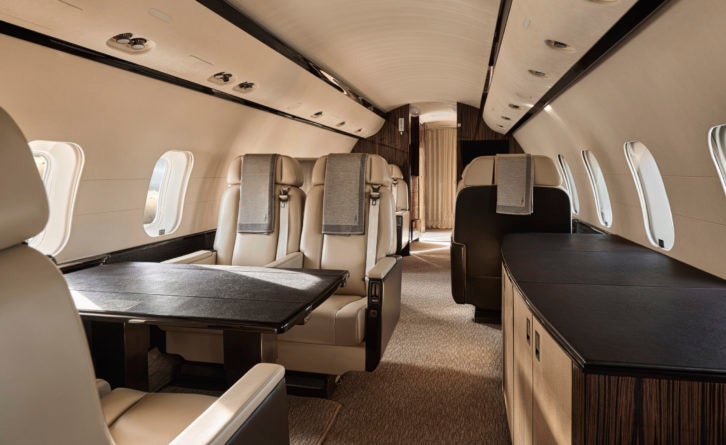 If you're not sure where you'd like to start, Aman is offering four itineraries: Bali & Beyond, exploring Indonesia's diverse landscape; Indochina Past & Present, a journey through Laos, Vietnam and Cambodia (turn to p126 for an in-depth guide to Cambodia); From the Himalayas to the Sea, a spiritual journey through Bhutan that ends on a beach in Phuket, Thailand; and The Secrets of China, where you'll explore both ancient and modern wonders.
Each journey — which includes stays at three or more Aman hotels — is designed to immerse you within each culture through private tours of each country's most coveted landmarks and experiences only available to guests of Aman hotels, like ceremonial blessings and spa rituals.
Aman's hospitable staff will take care of your trip from start to finish; expect special perks like seamless customs clearance and flexible departure times, plus exceptional cuisine and wine pairings chosen in advance of each leg of the trip.