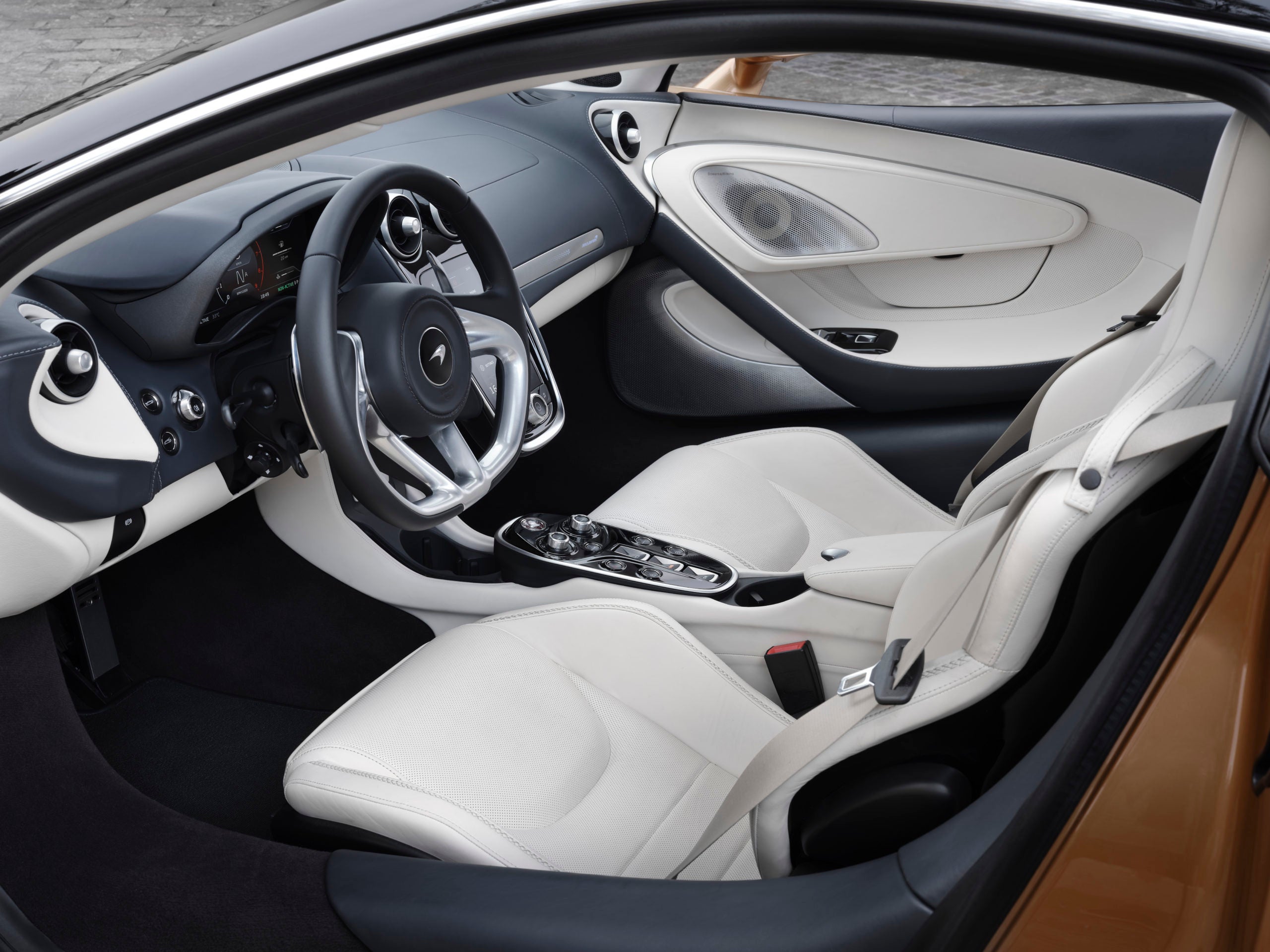 Designed to handle high speeds and great distances in chorus, Grand Tourers function as both a bragging right and cornerstone for any car manufacturer. Possessing power, grace and beauty, GTs typically include enough seats for four passengers plus luggage, as well as the ability to pass anything that may interfere with its continent-crossing intentions.
In the mountains above Cannes, France lies an undulating road that slinks through the Mercantour National Park.
Navigated by the emperor himself, Route Napoléon tenders hairpin turns peppered with inimitable vistas and the perfect pavement for a high-performance jaunt. McLaren's GT, the newest car in the automaker's latest segment, features a mid-engine 4.0-liter, twin-turbocharged V8 engine capable of seizing Napoléon's curves and defeating its elevation gains.
Although it's odd to liken a 612-hp supercar with a blithe motoring experience, that's exactly what the GT offers. It's possible to navigate the barrage of motorcycles and French lorries with ease, in part thanks to the GT's lean lineage; it weighs 3,373 lbs, roughly 286 lbs lighter than its closest competitor. Utilizing a specially modified carbon-fiber tub as its primary chassis structure, McLaren's engineers merged racetrack technology with road-trip trunk space.
A staggering 20.1 cu ft of storage, including its 14.8-cu-ft luggage area just above the engine and underneath a glazed glass tailgate, means there's enough space for one golf bag or two sets of skis. To maximize the remaining 5.3 cu ft of 'frunk' (front trunk) space, it's best to indulge in McLaren's custom luggage.
Surpassing 15ft in length, the GT's slender frame thickens through the rear courtesy of its voluptuously spherical air intakes — which look as if they could double as jet engines. Providing a natural break from the side panels, the scoops inhale air to cool both the luggage bay and engine underneath. Remaining true to its grand touring heritage, McLaren debuted five mellower exterior colors, ranging from a toned-down copper to a deep, mica-filled blue. No need for neon here.
For its GT arrival, it's worth noting that the British brand broke several traditions. Although the segment is typically a thirsty one, there's no gas guzzler tax on this model. The EPA rates it at an impressive 15 mpg city/21 mpg highway.
There's also no room for friends; the two-passenger vehicle bucks the historical four-person convention. The GT's additional space lies in an unlikely place. Serving a purely utilitarian purpose, McLaren intensified its uncharacteristically extended front and rear overhangs. Steeper approach angles create curb-friendly proportions, a must for urban parking and country driving.
From $210,000, mclaren.com