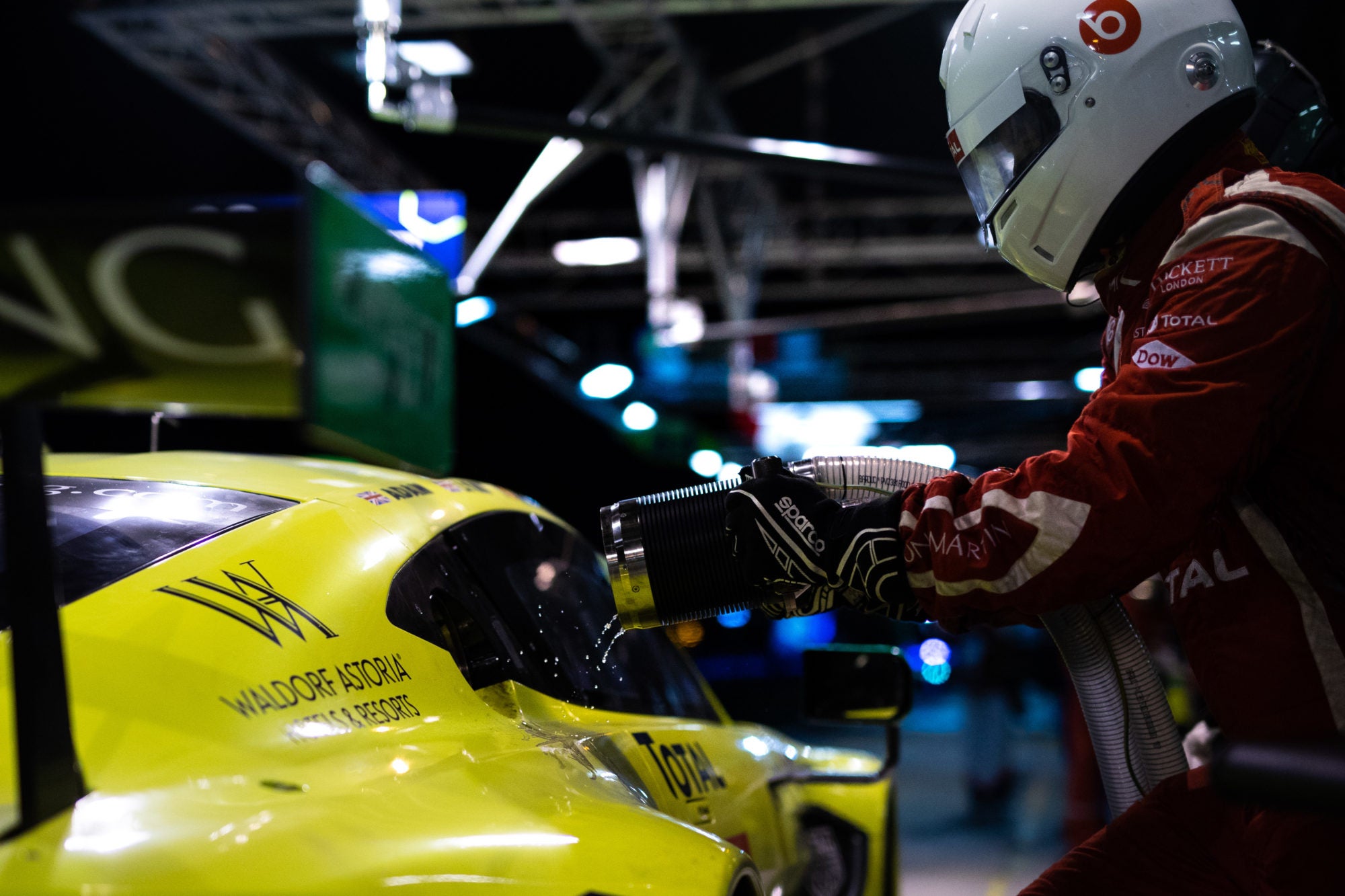 Aston Martin and Waldorf Astoria are teaming up to offer an all-new glamping experience at this year's 24 Hours in Le Mans race.
The new site, previously managed by Aston Martin alone, is the most exciting project yet from the two luxury brands, that began a four-year global partnership last December.
Keen to make an impression in its first year at Le Mans, Waldorf Astoria is bringing hitherto unheard of levels of luxury to the historic racetrack this June.
It has designed the accommodations to feel every bit as good as a Waldorf Astoria suite. Each tent comes with the luxury hotel's famous deluxe bedding, monogrammed robes, cable knit throw blankets, branded tumblers and charging stations.
Guests also receive a full glamping kit that contains eye masks, earplugs and luxury toiletries. There is also a spa tent where complimentary massages will be on offer throughout the weekend.
The site has been purposely placed 10 minutes away from the circuit to ensure it is a peaceful peaceful sanctuary from the huge Le Mans crowds. A VIP shuttle bus will be on-hand to take guests from the campsite to the track.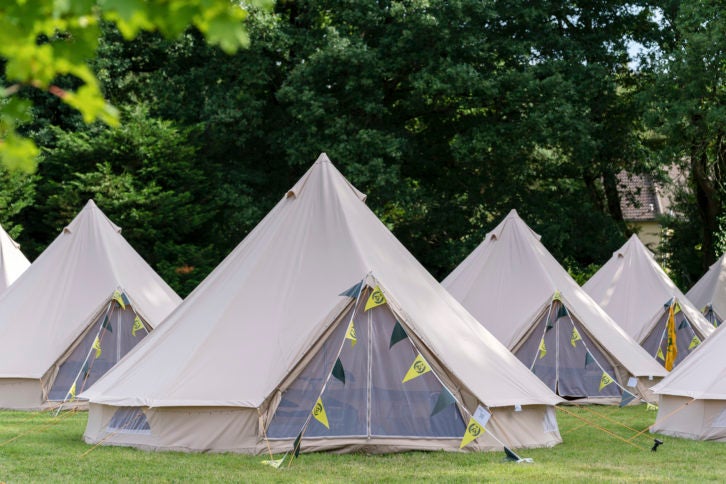 At the track, guests can either choose to soak up the atmosphere in the crowd or watch the race in comfort from the Aston Martin Racing Hospitality Suite. This luxury area offers incredible views of the action in a lounge-like setting, including exclusively designed beanbag chairs. High-end food and beverages will also be available throughout the event.
As well as unrivaled access during the race, the weekend package also includes a helicopter tour over the Le Mans circuit and a welcome champagne reception and dinner on Friday night.
The Unforgettable Glamping Experiences at 24 Hours of Le Mans costs $7,600 for a three-night stay from June 14-17 or $14,500 for double occupancy.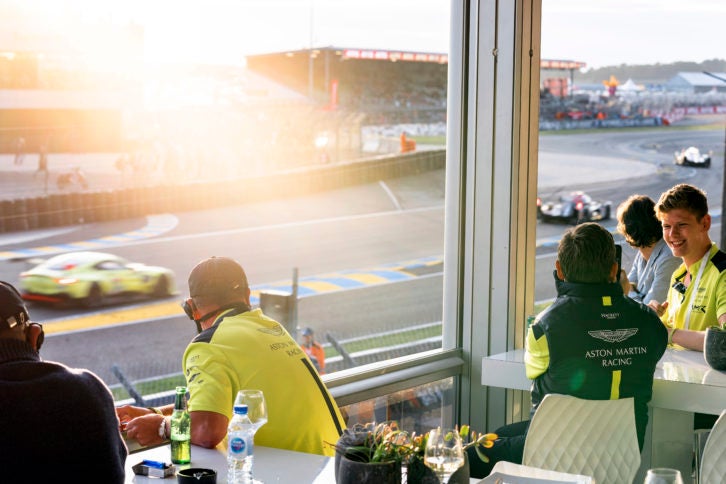 Contact
Website: astonmartin.com/en-us/lemans
Tel: 1-800-925-3673