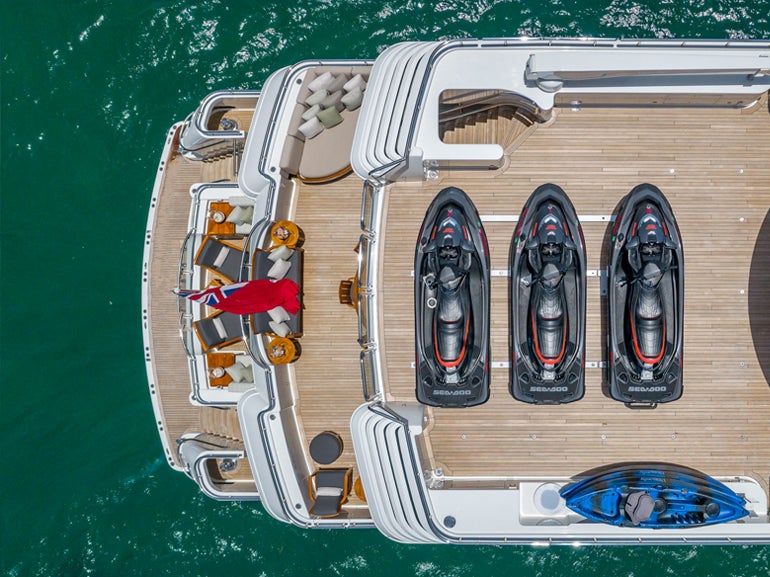 One of the world's leading yacht charter companies, IYC, has attempted to quell fears over the risk of infection as the novel coronavirus Covid-19 wreaks havoc on the travel industry.
The cruise ship industry has experienced a rapid decline in bookings due to several notable virus outbreaks. With the US and Europe banning all but essential travel, the aviation industry has also ground to a halt. Naturally, the yacht charter industry has also suffered, but IYC has moved to allay concerns, saying they are operating largely as normal.
While large cruise ships have been banned from many major ports, the charter industry remains unaffected with the vast majority of marinas remaining operational. And while the contamination potential of a cruise ship is well documented, the situation could not be more different on a private yacht.
Each IYC yacht is disinfected between groups on board, the air is purified on most yachts, and cleanliness standards are very high. Some of the yachts use special air filters that control reduce the spread of pathogens, the Ozone Generator can be taken room to room for extra sanitation.
IYC Yachts CEO, Stefanos Makrymichalos said: "The safety, security and health of our clients is of the utmost importance to us and IYC will continuously monitor the situation especially with concerns to charters in affected areas. IYC prides itself in having the best processes in place to address any precautions for its fleet.
"Luckily, the bulk of our charters take place in the Caribbean, Bahamas and Mediterranean. As of now, none of our destinations have been compromised, however, charterers are asking the question whether or not they should be concerned and how do we handle cancellations in regards to the Coronavirus.
"We are reassuring our clients that their safety and health, as well at the crew's, is of utmost importance to us and we are taking all precautions to minimize risks.
"Business in The Bahamas and Caribbean is healthy, right now. Clients seem to be a bit more cautious when planning their summer vacations in the Med, but we are optimistic that business will pick up once the virus is contained."
While bookings have been down year-on-year for 2020 thus far, IYC announced that there is a significant increase in inquiries for the Caribbean and Bahamas, as clients look away from a summer vacation in the Mediterranean, where the outbreak is far worse.
Heather Hatcher, Charter Management Director for IYC, said: "Typically, during this time of year we see about 30% of our summer bookings secured for our Mediterranean yacht charters. What is unique about the current situation, is a substantial increase in inquiries for the Caribbean and Bahamas, as our clients are reconsidering a summer vacation in the Mediterranean.
"We have over two months before the summer Med season is in full swing and on average an additional 30% of our bookings usually come within one month of the charter commencement date. We are optimistic that by then the situation will be under control and there will be a recovery in bookings of yachts in the region."