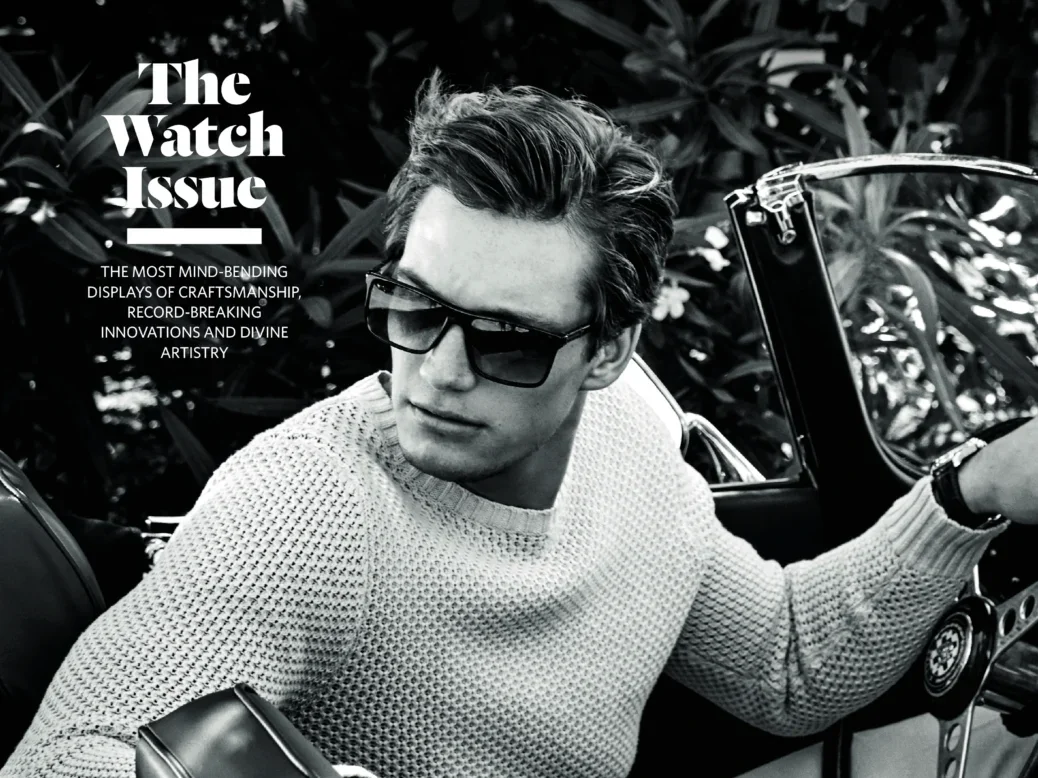 In recent conversations with friends and colleagues, I've noticed many circle around the topic of time.
Or more specifically, how there is a collective feeling that the last few years — the Covid years, if you will — have whizzed by in a flash. Then conversation turns to how these years don't quite 'count.' When celebrations for birthdays, weddings, anniversaries, etc., are delayed, canceled and rearranged ad infinitum, it can feel like they didn't happen at all.
So. What to do with the time we do have? In our Influence section, Amanda McLaren, daughter of Bruce McLaren, talks to Alexandra Cheney about how she is building upon her father's legacy and bringing the personal connection back to the supercar brand. The Coral Restoration Foundation deals with projects that look towards the future by saving and replenishing coral reefs, which are one of the Earth's main ecosystems. As chief development officer Martha Roesler quite chillingly summarizes: "We have no idea what that will mean for humanity if we lose this ecosystem."
Travel is often considered to be one of the most rewarding things that we can do with our time. In this issue's Explore section, we look at the best hotels for wine lovers (including one in Argentina where you can become a winemaker yourself by owning part of a vineyard). We try and test two new openings in Israel and Mexico City, respectively, and take a deep dive into Chicago and Copenhagen.
And now, for the big one — our Top Watches of the year. Roberta Naas, our contributing timepiece editor and expert on all things horological, has been meticulously curating this selection of the latest and greatest launches for the past six years. With so many spectacular models out there, Naas implements a strict criteria to whittle down the list and present the most magnificent models — including one that breaks the million-dollar mark. Elsewhere in this issue, Naas goes behind the scenes at Vacheron Constantin to look at the brand's Tribute to Great Civilisations collection.
An instance where you might be wanting time to slow down is during an epic road trip through some equally epic scenery, behind the wheel of a gorgeous car. Alexandra Cheney checks out the top marques with the top marks (sorry) in this year's Top Cars feature. Spending an entire year on this feature, Cheney personally test drives each car to ensure it is up to scratch. Time well-spent indeed.
This article appears in the 05 Sep 2022 issue of the New Statesman, Fall 2022