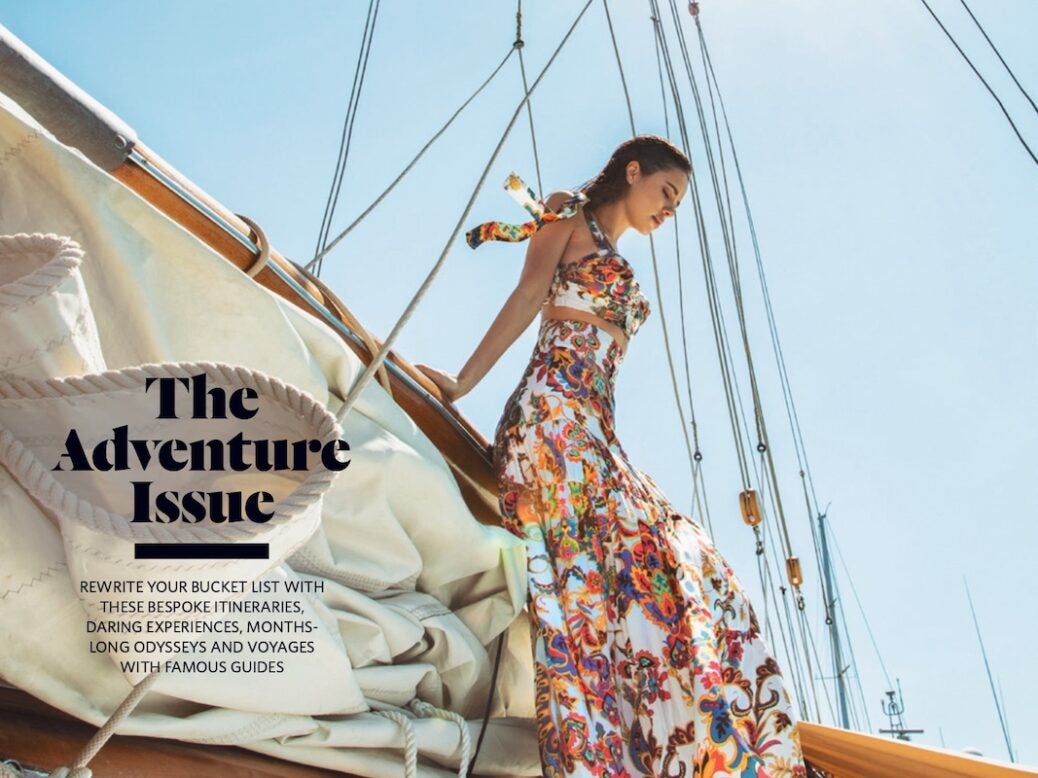 There are but a few moments in life that leave us fully speechless.
But, as I stood on an endless stretch of thick sea ice, under the blazing sunshine, surrounded by emperor penguins and their ridiculously cute fluffy chicks… I couldn't (and still can't, really) describe just how magical it was.
Antarctica features on even the most seasoned traveler's bucket list, and it certainly exceeded all of my very high expectations. However, there is something about it that can weigh on your conscience. The penguins will waddle right up to you, as they are not used to humans and don't have any land predators. The landscape is so wholly unblemished by humans it doesn't seem real at times. So it begs the question: Should we be visiting at all?
I was a guest on Ponant's Le Commandant Charcot, a hybrid electric polar exploration ship powered by liquified natural gas. And even though the vessel has incredible ice-breaking facilities, the captain chose to follow the natural pathways through the ice wherever possible instead of carving his own route. There are two laboratories on board (which guests can visit) so that specialized researchers can access the polar regions.
There were also very strict rules — this is the animals' home and we were not to approach them for any reason; we were not to even think of taking anything home or back on ship. (We weren't allowed to put backpacks onto the ground, which was tricky for the photo ambassadors on board). But human curiosity will never cease — Antarctica exploration dates back to the 17th century — so traveling with an environmentally conscious provider is vital.
This theme extends into our annual Top Adventures feature, as a number of trips have donations built into the price. You'll also find a number of itineraries that have been custom-created for Elite Traveler, so you're sure to find something new and exciting.
And what about how you get to your destination? Alex Martin takes to the skies with 100% sustainable aviation fuel and a new partnership with Fly Victor and Neste. If you're wanting to hit the open road this spring, Alexandra Cheney looks at an electric vehicle for every occasion.
Elsewhere in this issue, Elin McCoy states the case for saving old vines and the brands that are protecting them, while Nicola Leigh Stewart heads to Champagne Bollinger's HQ to delve into the coveted brand's storied past. In our Explore section, you'll find guides to New Orleans and the Aeolian Islands, as well as hotels that are best suited for larger groups of family and friends. We close this issue with a whimsical flight over the Namib Desert.
This article appears in the 06 Mar 2023 issue of the New Statesman, Spring 2023