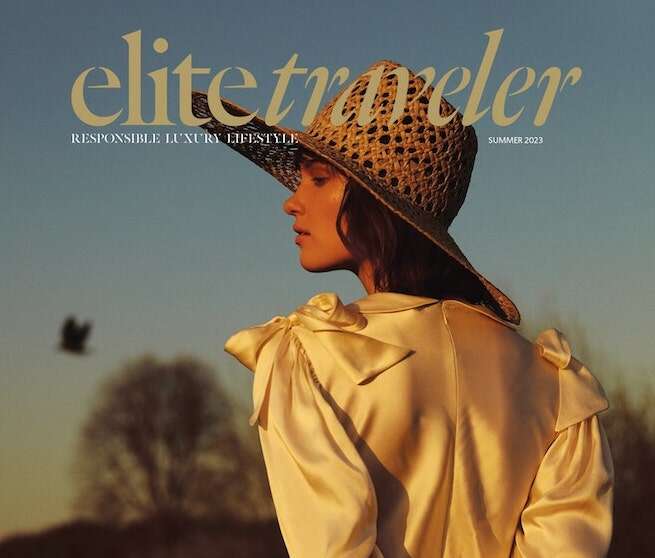 What does 'luxury' mean?
It's an adjective that has been used to describe everything from toothbrushes to dog toys. But what does it mean, exactly? Or, more important, what does it mean to you? Is it a grandiose suite with its own spa room and the 24/7 services of a butler? Is it feeling the wind in your hair on the spacious deck of a head-turning superyacht?
Perhaps it's that first sip of a fine wine that you've been keeping in the cellar for a special occasion, or feeling the soft sand between your toes on a vacation with your loved ones.
Whatever luxury means to you, there are some brands and companies that are well-versed in the world of luxury and truly understand how to deliver beyond gimmicks. In this issue, the second of our Leaders in Luxury special editions, we look to those very brands and delve into what makes luxury, well, luxurious.
Covering the regular Elite Traveler subjects, we look at an interesting trend within each topic — Doug Gollan examines cabins to see how private jet interiors are evolving; Alexandra Cheney takes a deep dive into the fascinating world of 'continuation cars'; Miriam Cain unveils what the next generation of yacht charterers and owners are seeking; and Roberta Naas steps back in time to look at the rich history behind some of the world's top jewelry and watch houses.
Within each feature, you'll see a QR code which, when scanned, will take you to the relevant section on elitetraveler.com. So if Becca Hensley's rundown of the best cruises by continent has you wanting more cruise news — or you want to go all out and board an around-the-world tour — scan the code and away you go. Or, if Alex Martin's look behind the cellar door at the best (and rarest) whisky collections has you thirsting for more, scan the code for a delicious gulp of fine spirit content.
Elsewhere in this issue, you'll also find our regular scheduled programming. In our Explore section, Emma Al-Mousawi waxes lyrical about the epicurean pleasures to be had at some of the world's most magnificent hotels. Michelle Gross heads to Kyoto and is enchanted by the sakura.
Nicola Leigh Stewart visits the newly opened Maison Proust in France and uncovers all the delightful design details that the hotel has to offer. And, as ever, we close out this issue with our Flight of Fancy — a magical experience sleeping in a 'Jungle Bubble' at Anantara Golden Triangle in Thailand.

Read the digital edition here
This article appears in the 05 Jun 2023 issue of the New Statesman, Summer 2023