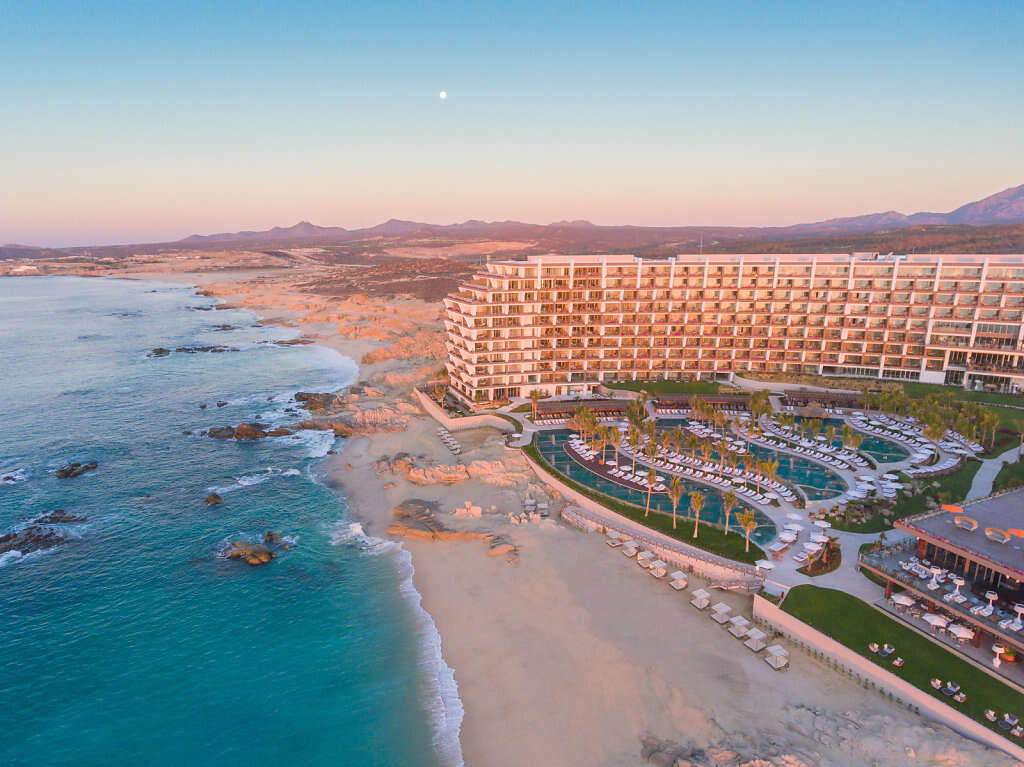 Surrounded by the natural beauty of the Baja Peninsula, Grand Velas Los Cabos has been meticulously designed to exist harmoniously within its fragile surroundings.
The resort's commitment to preserving the natural environment began long before the first brick was laid. Architects and planners gave careful consideration to the hotel's footprint; so much so, that to create the ocean-side site for the resort, several hundred trees and cacti that only grow a centimeter a year were painstakingly excavated and carefully replanted nearby, protecting the native flora and fauna of this picturesque desert region.
Opening its doors in December 2016, Grand Velas Los Cabos has integrated a number of cutting-edge ecological practices into its everyday running. From composting food waste to transform into natural fertilizers to the introduction of solar panels and supporting sea turtle conservation, the spectacular AAA Five-Diamond Mexican resort doesn't just talk the talk, it also walks the walk.
[See also: The Best Luxury Hotels in Los Cabos]
Where Grand Velas Los Cabos really excels however is in its water conservation methods. The eco-conscious resort has eliminated the need to rely upon local and regional water sources thanks to its Reverse-Osmosis Desalting Plants. For every liter of drinking water used, 60% can be reused for general purposes, while 40% is returned to the subsoil, aiding in the conservation of the environment.
The resort is also able to save 30% of all water used in its laundry process thanks to an on-site water treatment plant that filters soapy water to be re-used in the rinsing process. A residual water treatment facility also receives and processes all the water from the resort, which is then used to water the lush landscaped gardens.
The same commitment to sustainability is visible at all Velas Resorts' luxury destinations, with Grand Velas Resorts in Riviera Maya and Riviera Nayarit achieving Gold and Silver EarthCheck sustainable tourism certification in recognition for their pioneering eco-friendly methods.