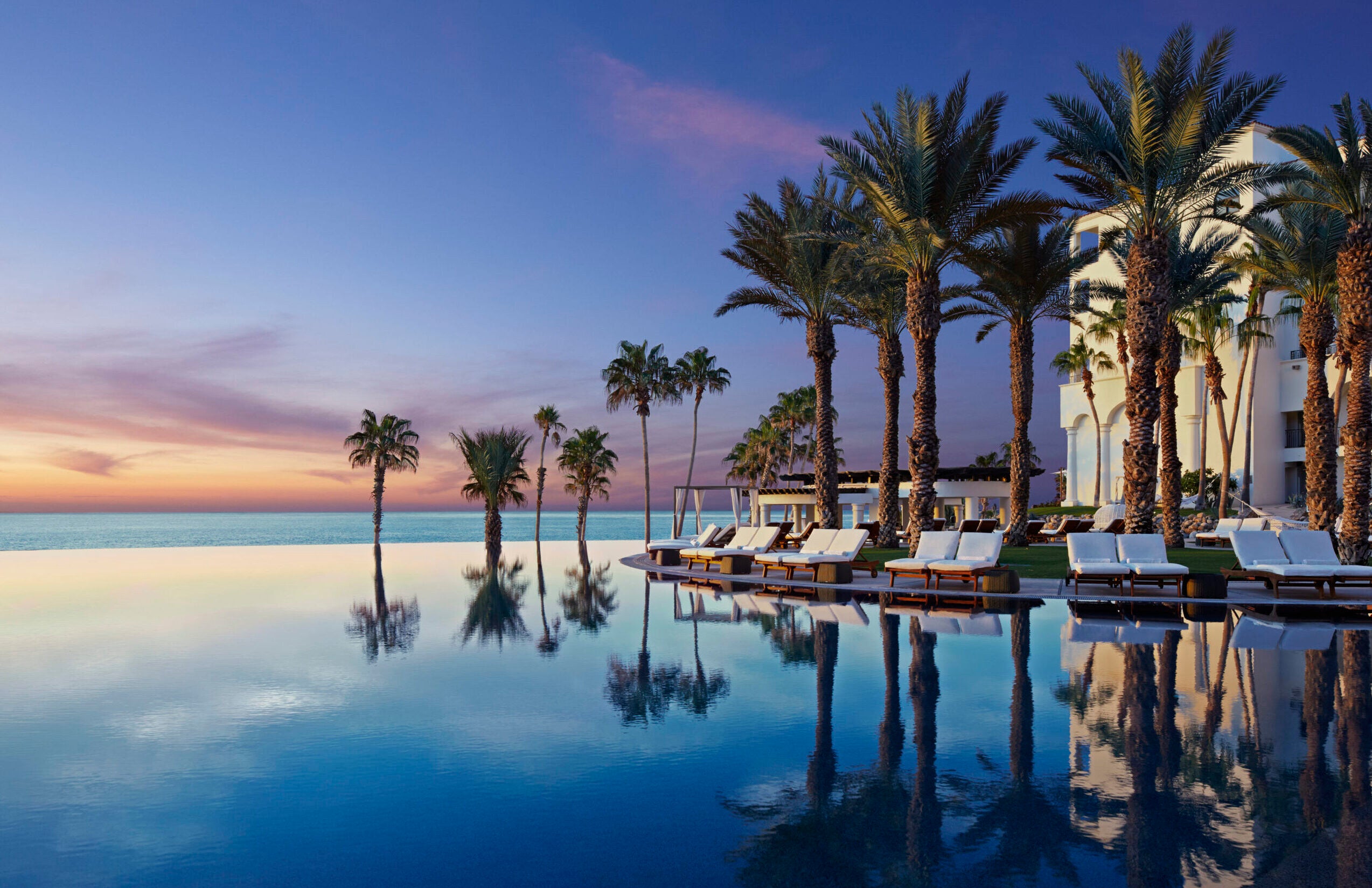 Los Cabos Tourism Board and Local Luxury Hotels & Real Estate Developers have teamed up to present "The Best of the Best Magazine" by Elite Luxury Publishing.
Los Cabos is simply the best choice for a luxurious vacation, unforgettable wedding, perfect meeting/incentive trip, family getaway or a second home. Graced with some of the world's most luxurious resorts, globally recognized sport fishing, championship golf, world-class spas, mega-yacht marinas, fine dining, natural beauty, perfect weather, Los Cabos represents the "Best of the Best" in Mexico beach resort enjoyment.
[See also: Top Suites in the World – Four Bedroom Villa & Nanny Bedroom, Viceroy Los Cabos] 
Its natural diversity makes Los Cabos elite among the world's most celebrated fun and sun destinations. Visitors can experience more in the small area that embodies Los Cabos than most anywhere in the world. Travelers can experience the thrill of open sea adventures or unique desert excursions within minutes of their hotel or private residence.
They can indulge themselves in luxurious spas with specialized regional treatments by day and dine at the tables of world-renowned chefs in the evening. Or, play golf on courses designed by icons like Nicklaus, Norman, Woods and Jones, fish and dive in the same waters as adventurers like Ernest Hemmingway and Jacques-Yves Cousteau.
Visitors can ride camels on the beach, zip-line across canyons or watch their children swim with the dolphins. These are just a few of the amazing natural experiences that await travelers in Los Cabos. Los Cabos is also constantly reintroducing itself, with the addition of new luxury resorts, fabulous restaurants and amazing golf courses.
Download the Best of the Best Los Cabos 2020 Digital Edition