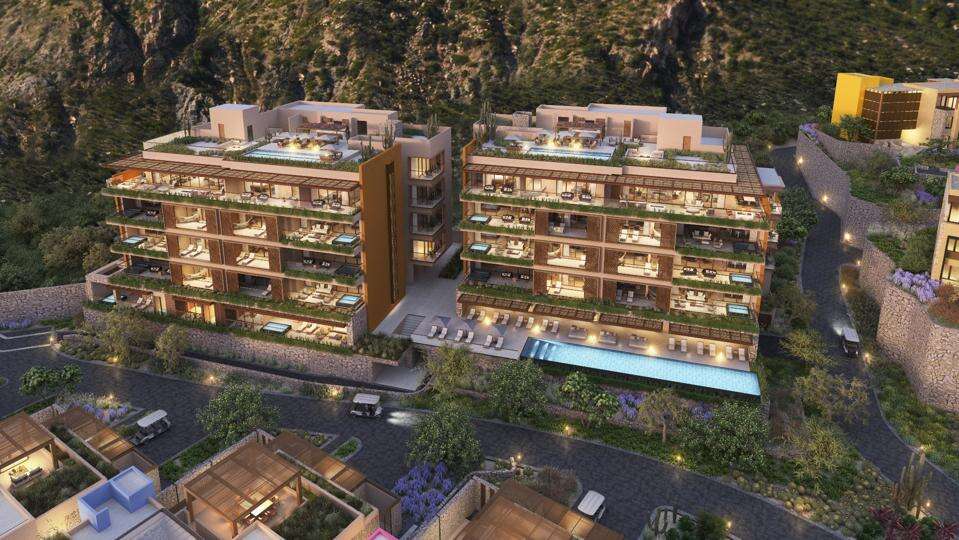 This year, internationally renowned hotel group St. Regis announced its latest selection of exclusive residences, situated in the breathtaking community of Quivira Los Cabos, Mexico – a region that is currently benefitting from over $1 billion of new investment.
Located across a 33-acre site, the new St. Regis residences will have access to 1,200 ft of Cabo San Lucas coastline, with direct access to its sandy beaches and crystalline waters. The boutique collection will have a highly limited total of 74 residences on site, ranging from villas to condominiums – the first phase of opening will see 15 condos and 10 oceanfront villas come to market. While all the condos have direct access to the beach, those lucky enough to purchase one of the penthouses will also enjoy endless views from a private roof deck and swimming pool.
Despite the challenges of the last year, construction has remained steady on the development, with a planned opening of fall 2022. Each villa offers a five-bedroom layout spread across a minimum of 6,800 sq ft, while the condominiums are available in either three- or four-bed configurations, starting at around 3,300 sq ft.
[See also: The Best Golf Resorts in Los Cabos]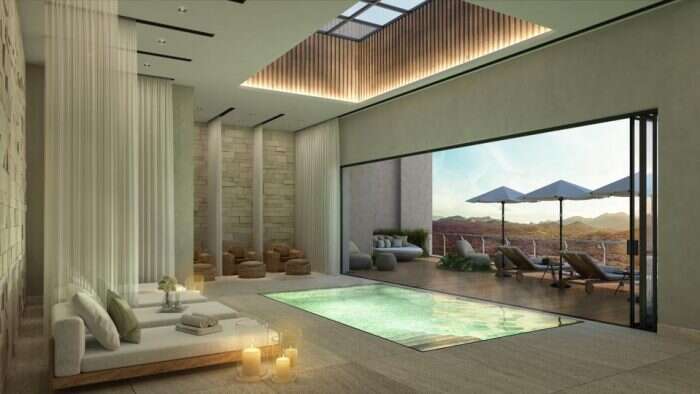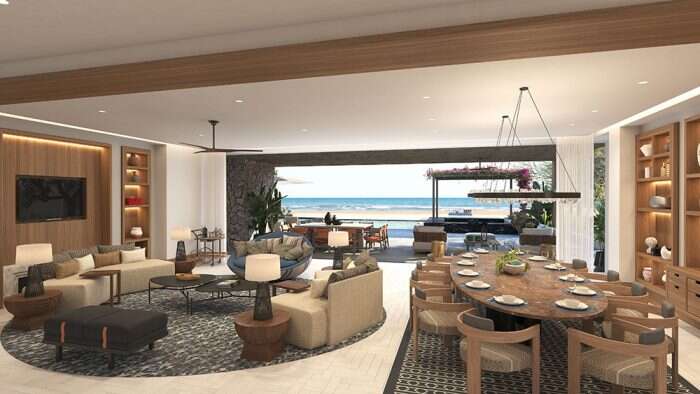 Responsible for designing the exclusive St. Regis Los Cabos residences is renowned firm SB Architects, which has a host of ultra-luxe hotel builds under its ever-expanding belt. The firm has adopted an outside-in approach with its design, expertly making the most of the residences' excellent location. The villas feature floor-to-ceiling windows in order to showcase the mesmerizing views, with the living rooms leading out onto private shaded terraces – one of which includes an outdoor kitchen area and infinity pool.
However, while the design is as stunning as you would expect, the real appeal of the all-new residences is the impeccable level of St. Regis service and amenities that they provide access to. All owners will have access to the main hotel's concierge service, numerous swimming pools, world-class restaurants and spa facilities – which include no less than ten massage rooms and a fully-equipped gym.
Another of the numerous purchase appeals of the new St. Regis Los Cabos residences development is owner access to the world-class Quivira Golf Club. Imagined by leading course designer Jack Nicklaus, the exclusive golf club has one of the best views in the region, with spectacular vistas across the rugged Baja coastline from each of the 18 holes.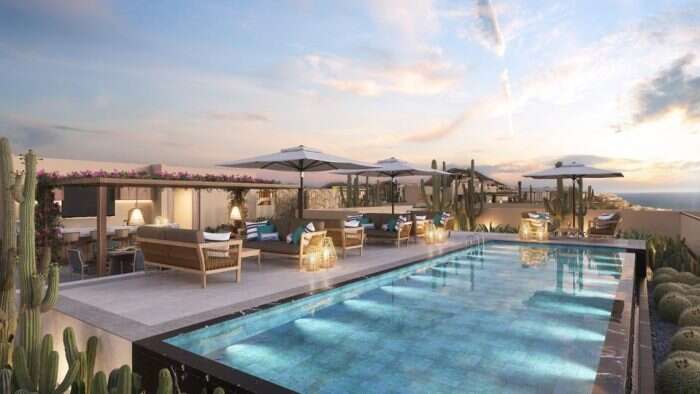 St. Regis Los Cabos Residences apartments start at $2.8m; villas from $9m. Contact St. Regis Residences for inquiries.