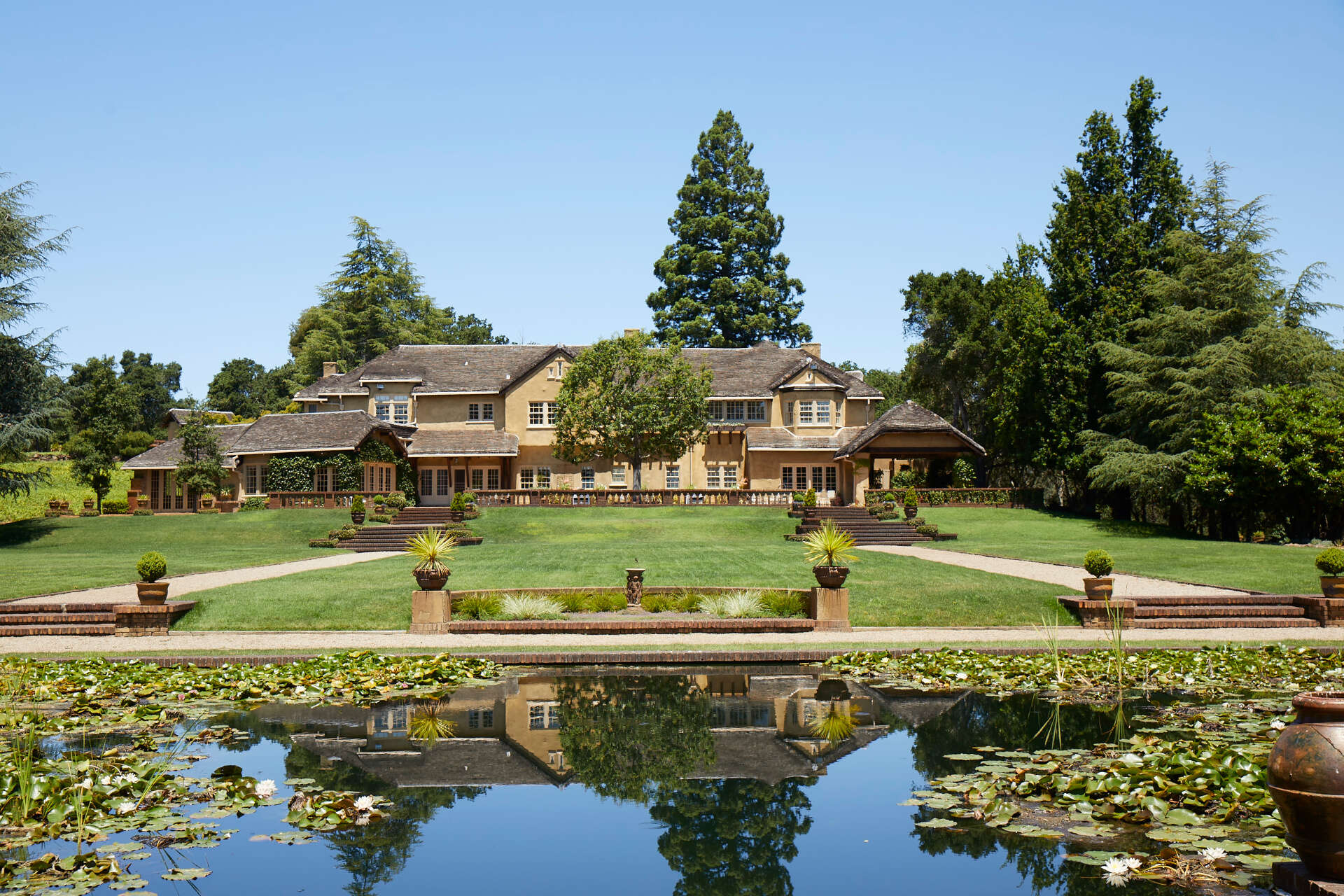 Having remained intact since its creation in 1911, Green Gables is an exceptional estate that covers a total of 74 acres in the exclusive area of Woodside, California. The estate has a unique and historic presence in Silicon Valley; its main residence was designed by leading figures of the early 20th century Arts and Crafts movement, Charles Sumner Green and Henry Mather Greene.
Designed to maximize the views, the main residence's rooms look out onto the estate's remarkable grounds and gardens. Inside the residence, the bright, elegant original interiors have been maintained; three of the bedrooms have been kept exactly how the acclaimed New York designer Elsie de Wolfe envisioned them, with many of the furnishings she selected and designed still present. Also of note is the hand-carved furniture and unique paneling in the games room, which the Greene brothers carved and constructed themselves.
[See also: Things to Do in California]
Apart from the main house, Green Gables is home to a tennis court, three swimming pools and six other dwellings, each of which has given its own privacy and space among the natural surroundings. As another point of historic interest, one of these smaller properties is a home that was designed by renowned Modernist architect William Wurster in the 1930s.
A mixture of outdoor spaces can be found at Green Gables, including beautiful formal gardens that surround the main residence, expansive orchards and natural woodlands filled with shrubs and flowers native to California. The estate also has its own large flower and vegetable garden – think dahlias and roses, herbs, peppers and tomatoes – and its own sprawling reservoir that can serve the estate's irrigation needs, giving owners the option of becoming more self-sufficient.
At 74 acres, Green Gables' land size is almost unrivaled in the Silicon Valley region and allows for total privacy and seclusion within a beautiful landscape. At the same time, a range of local amenities are easily accessible; Woodside is home to the famous Buck's of Woodside restaurant and a Michelin-starred pub. San Francisco International Airport is only a 20-minute drive away, Sanford University is ten minutes distant, and slightly further afield is the well-known Half Moon Bay, a 25-minute drive away through some beautiful coastal scenery.
Price upon request. Visit christiesrealestate.com for full details.
This article appears in the 04 Mar 2022 issue of the New Statesman, Spring 2022