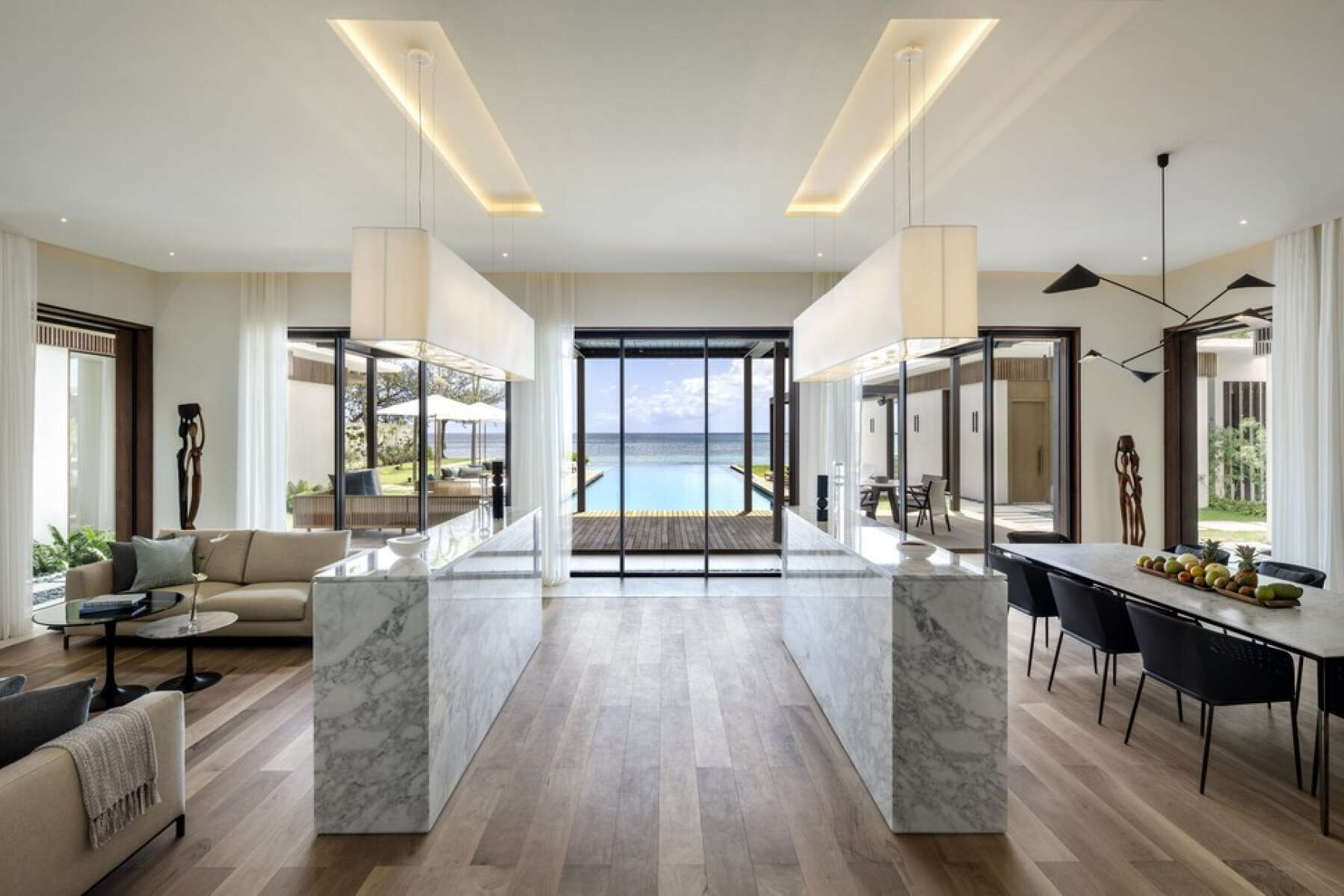 On the stunning island of Grenada lies Silversands, an intimate and luxurious resort surrounded by the beauty of Grand Anse Beach. For those seeking to extend their vacation indefinitely or who wish to purchase their own Caribbean villa, Silversands has the answer: the luxurious resort has a gorgeous collection of nine villas available to own.
For Silversands, "what began as a resort has gradually evolved into a living, breathing community," which is why the group has decided to offer buyers the chance to purchase property on this exclusive site. Set within the resort, each of the nine Silversands villas can offer residents the exclusivity of a private home alongside the benefits of a five-star hotel.
While four of the villas feature three bedrooms and are set on a lush, green hillside, it is the five beachfront villas that are the true showstoppers. Each one has direct access to the pristine beach, with over 4,300 sq ft of internal space and incredible floor-to-ceiling windows to maximize the views and allow for ample natural light. Each of the villas also has three private pools – the largest of which sits within a 2,200 sq ft outdoor terrace.
[See also: Top Ten Caribbean Villas]
Each of the beachfront villas has been designed as a standalone property surrounded by local flora, offering privacy and seclusion. Inside, the villas have been designed for all rooms to be on one level; they feature four master bedrooms and bathrooms, found at each corner of the villa – with two boasting beach and pool views. There is also an expansive open-plan living and dining area. Beyond the living space is a large kitchen, powder room and service pantry.
All the Silversands villas have been designed with an earthquake and hurricane hazard proof structure, ensuring their longevity and the safety of residents living in the property. Villa residents also benefit from Silversand's environmental credentials and focus on sustainability; the resort is respectful of its position within Grenada's natural landscape.
For example, the resort sources most of its fresh produce from GRENROP (Grenada Network of Rural Women Producers), which is currently providing farming jobs for over 50 single mothers living in Grenada. Silversands has also begun growing its own ingredients in order to lessen its carbon footprint and increase food diversity on the island.
From $7,000,000. Visit onecaribbeanestates.com for full details.
[See also: The Most Exclusive Suites and Villas of the Caribbean]