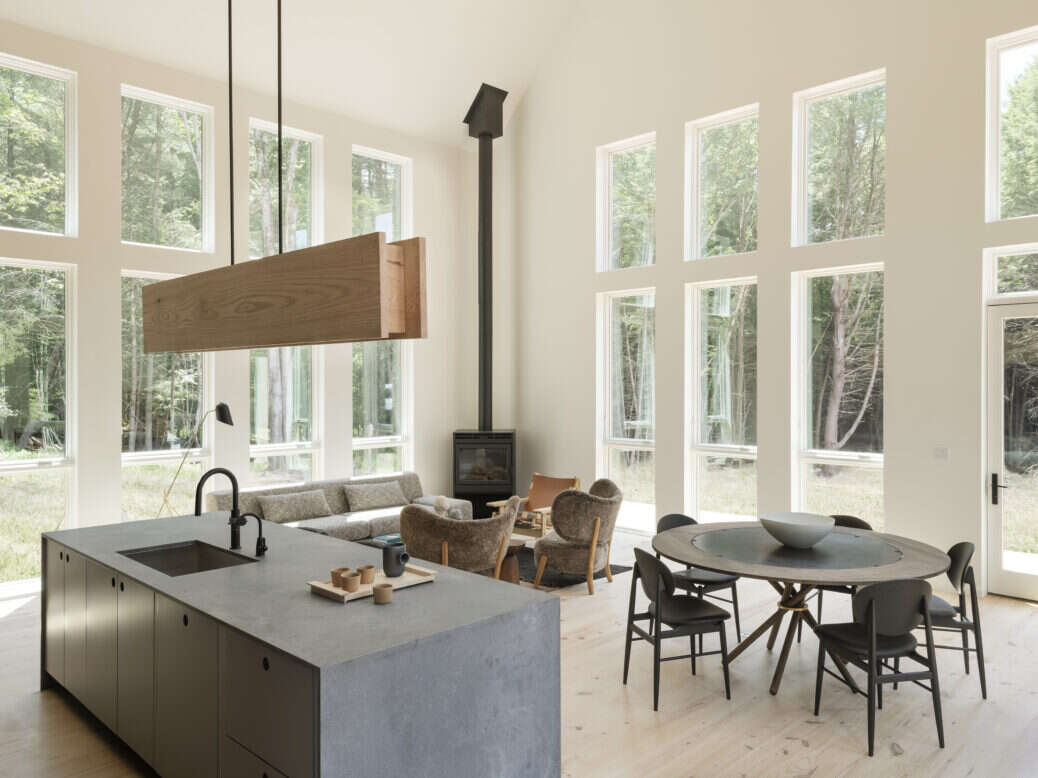 Born out of the need for a customizable, design-focused home at a more accessible price point, NevelHaus offers a stunning product with the freedom to fit homeowner's exact needs and tastes. Envisioning the homes as woodsy country houses for sophisticated design buffs escaping the city, these eco-friendly homes are minimalist and modern.
Its recently-launched second collection of rustic yet refined homes is set on 44 acres of untouched forest in Stone Ridge, New York. With fine dining, award-winning hotels and year-round activities like hiking, skiing and culture, the area offers something for everyone.
Plus, with close proximity to Manhattan and Brooklyn it's a convenient second home for city-dwellers looking for an escape. With incredible natural beauty all around, the peaceful surroundings of the Catskills and Hudson Valley region give some much-needed respite.
In partnership with INC Architecture & Design – responsible for some of the best hospitality and residential properties in New York (think 1 Hotel Brooklyn Bridge) – the shape of the structure is inspired by traditional Pennsylvanian black barns. But rather than being drab and antiquated, the designs are bright and modern. "A beautiful mix of minimalism coupled with rich interior materialism design offers a new take on a perfect structure," explains Pelle Hamburger, co-founder of NevelHaus.
[See also: The 15 Best Restaurants in New York]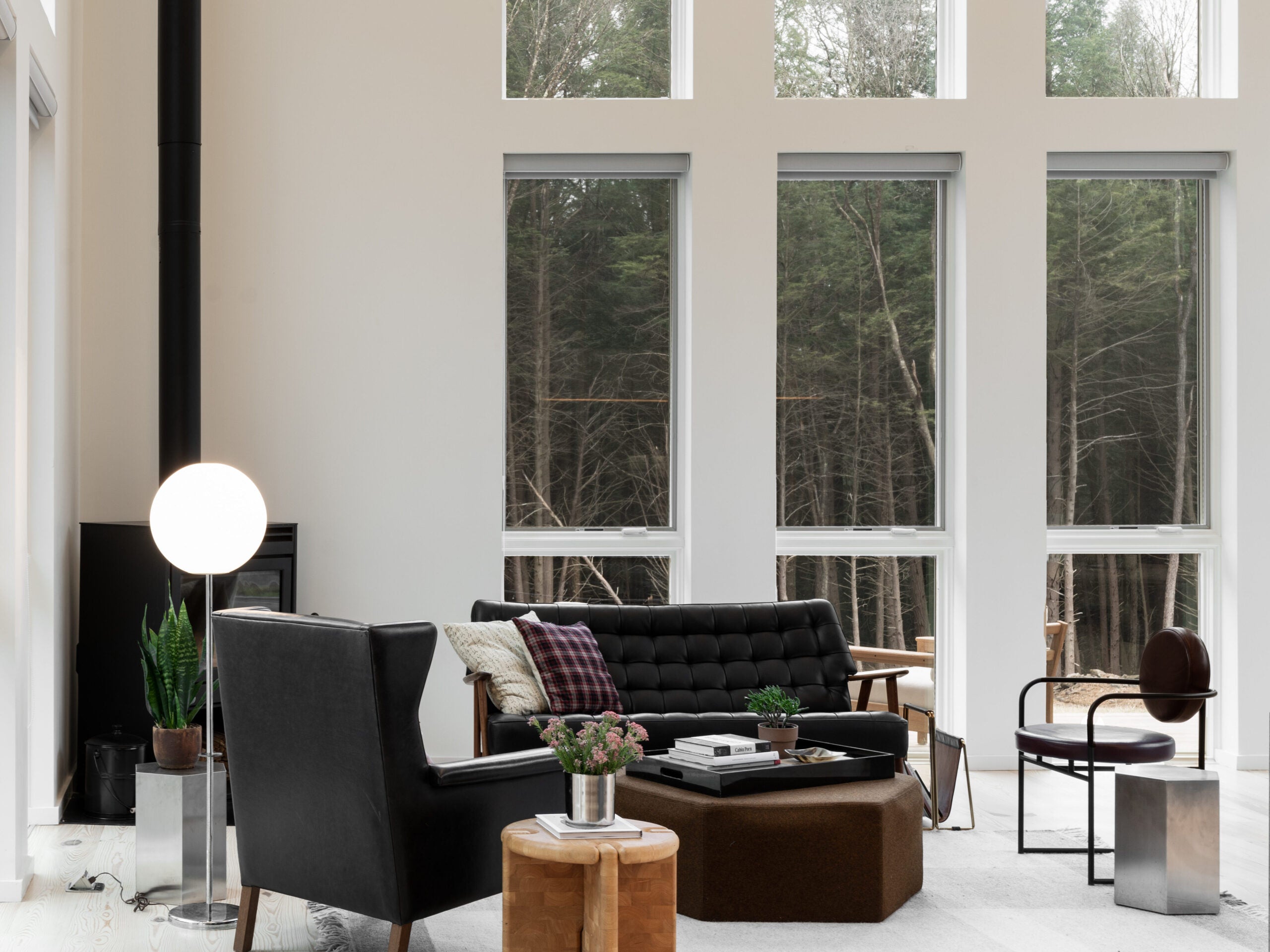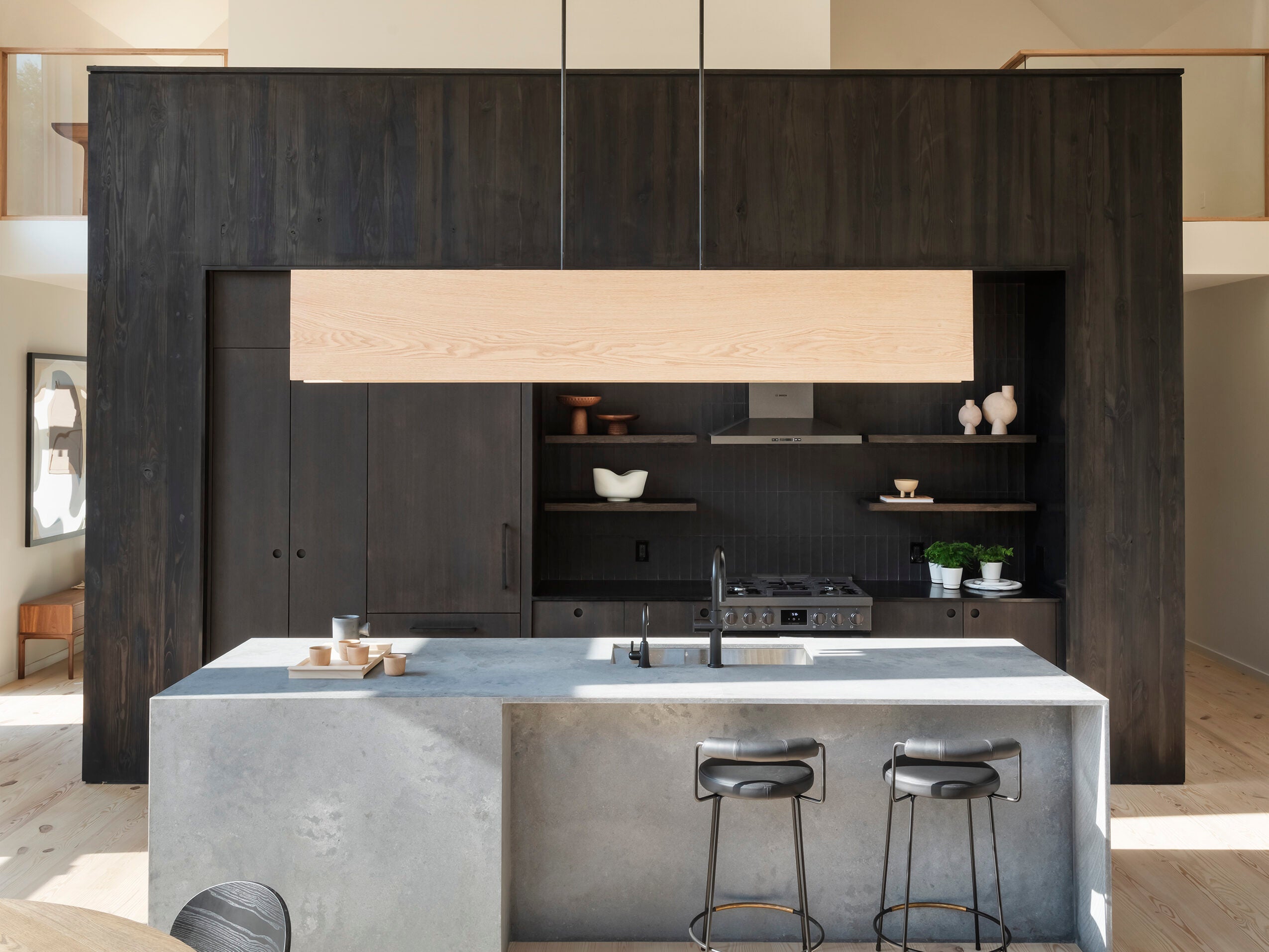 The largest lot – NevelHaus 60 – spans 9.53 acres, with the home itself at just over 2,000 sq ft. Made from sustainably sourced materials, the steep pitched roof cuts a sleek silhouette against the natural wooded landscape.
Inside, open-planned living is at the heart. A monolithic kitchen wall is crafted from wood charred black in the Japanese shou sugi ban method, while a large Caesarstone-quartz kitchen island is a nod to the bluestone from the Catskill Mountain region.
Elsewhere in this airy central gathering space, you can find the dining room and living room. Lofty 30-ft ceilings and double-height windows bring in an abundance of natural light and showcase the views of the surrounding landscape. European white oak flooring complements the light-filled rooms and ties the interior to the woody surrounds.
Other rooms in the home include a reading nook and office, a primary ensuite bedroom with a private terrace and outdoor shower, and two further bedrooms. And, outside, two terraces and a pool provide ample spaces to enjoy the landscape from.
[See also: Luxury Waterfront Living in Boca Raton]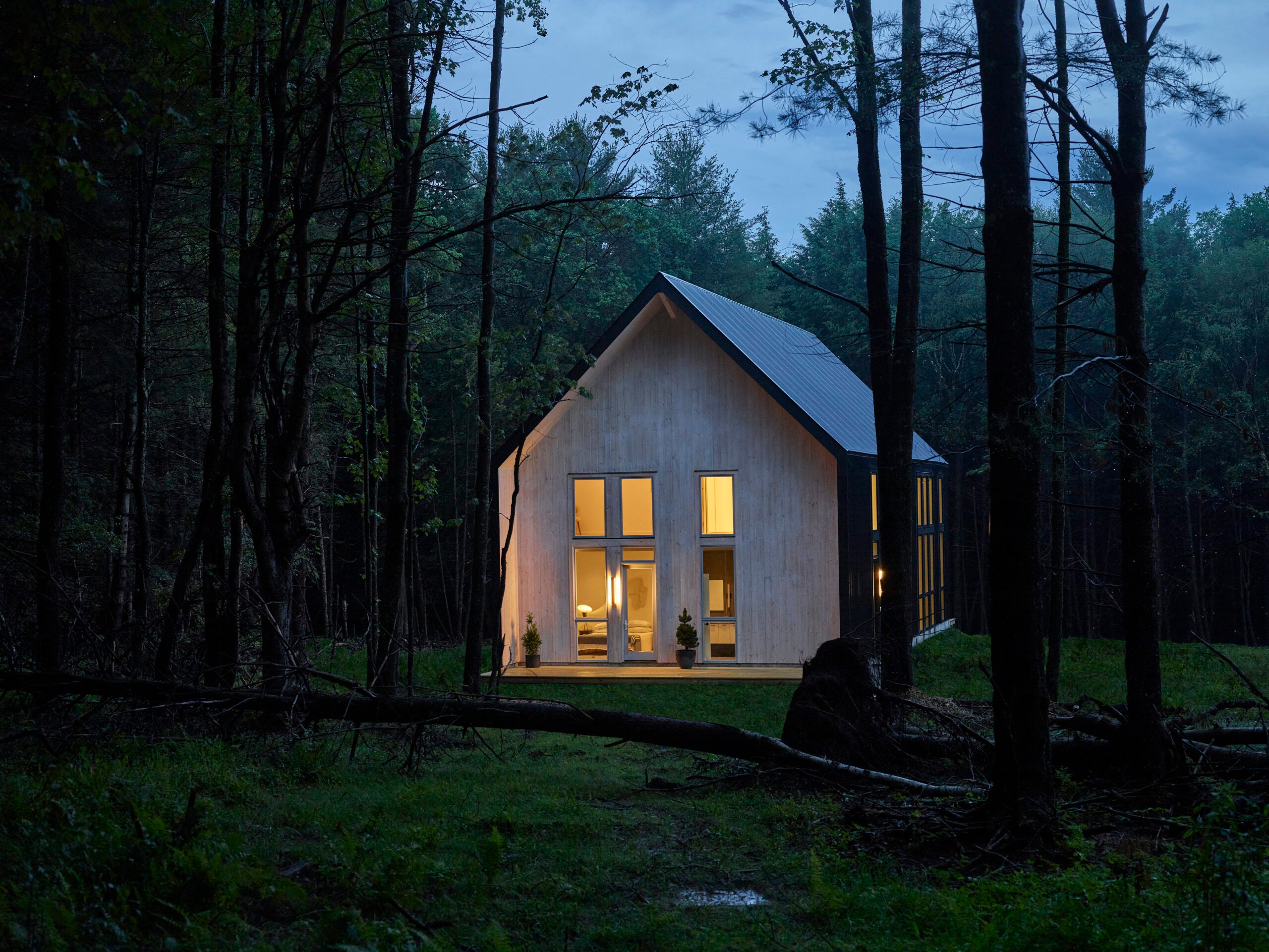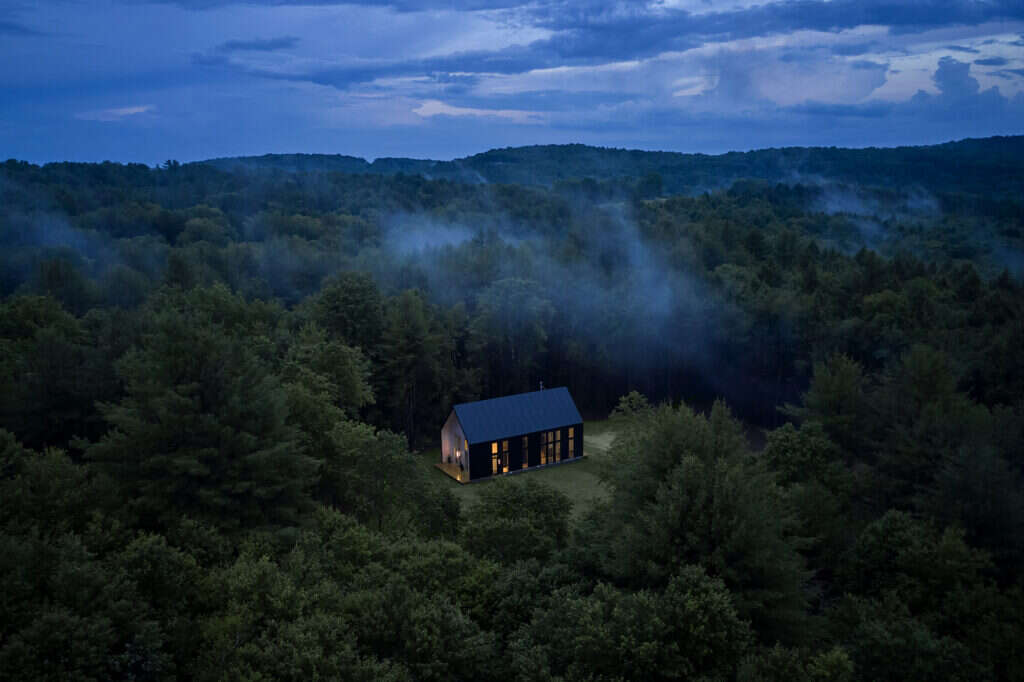 NevelHaus 60 is available for $2.2m, while pricing begins at $1.5m for two-acre lots, nevelstoneridge.com