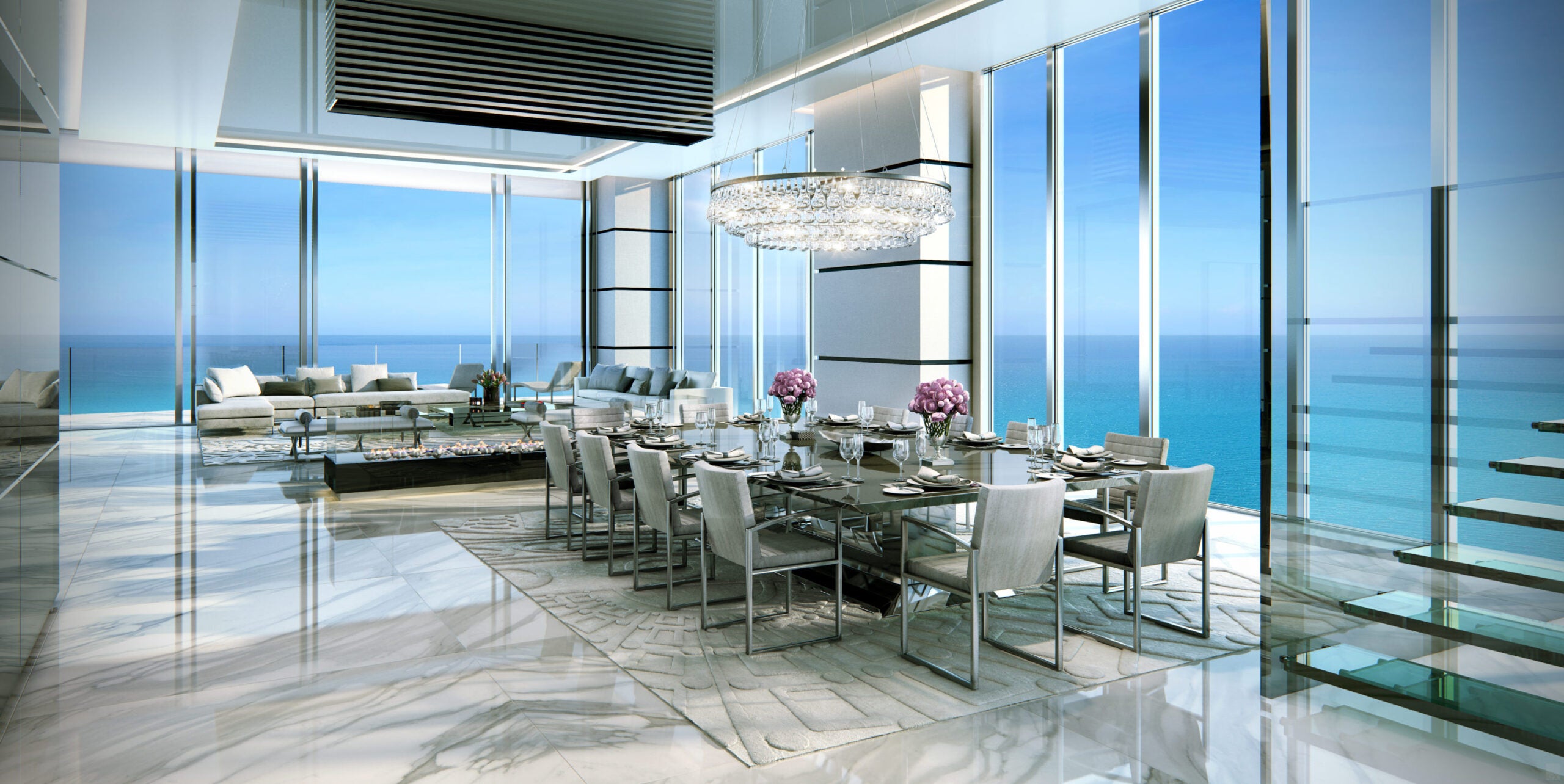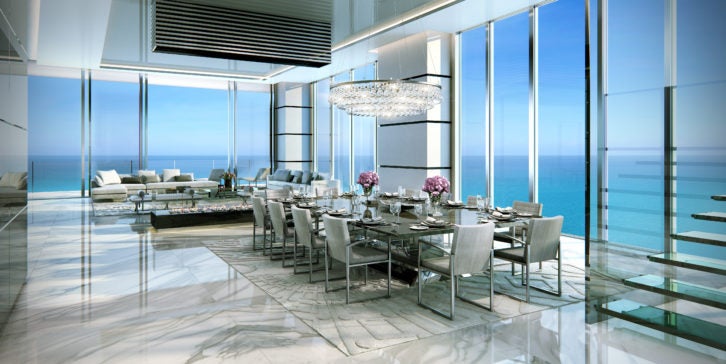 Crowning the top floor of this 54-story tower, the jaw-dropping Triplex Residence E at the brand-new Turnberry Ocean Club is nothing short of remarkable. Overlooking all of Sunny Isles Beach, this three-level, 19,160-sq-ft abode has six bedrooms and nine and a half bathrooms in total, as well as a gym, game room, rooftop kitchen, pool and hot tub, and a substantial deck that wraps around three sides of the residence.
There are exotic imported stone countertops, Snaidero Italian custom cabinetry and Gaggenau appliances in the unit, which all contribute to its clean design. The interior bedrooms are awash in warm white-, ivory- and nude-hued fabrics, while the dining and living spaces and bathrooms have shiny marble flooring and countertops paired with glass and metal.
High ceilings, shimmering chandeliers and fireplaces add a sense of glamour to each room. You will have access to a private high-speed elevator for your individual unit.
Price: $35m
Contact: Bruce Weiner, president of residential development, +1 305 933 3000, info@turnberryoceanclub.com, turnberryoceanclub.com