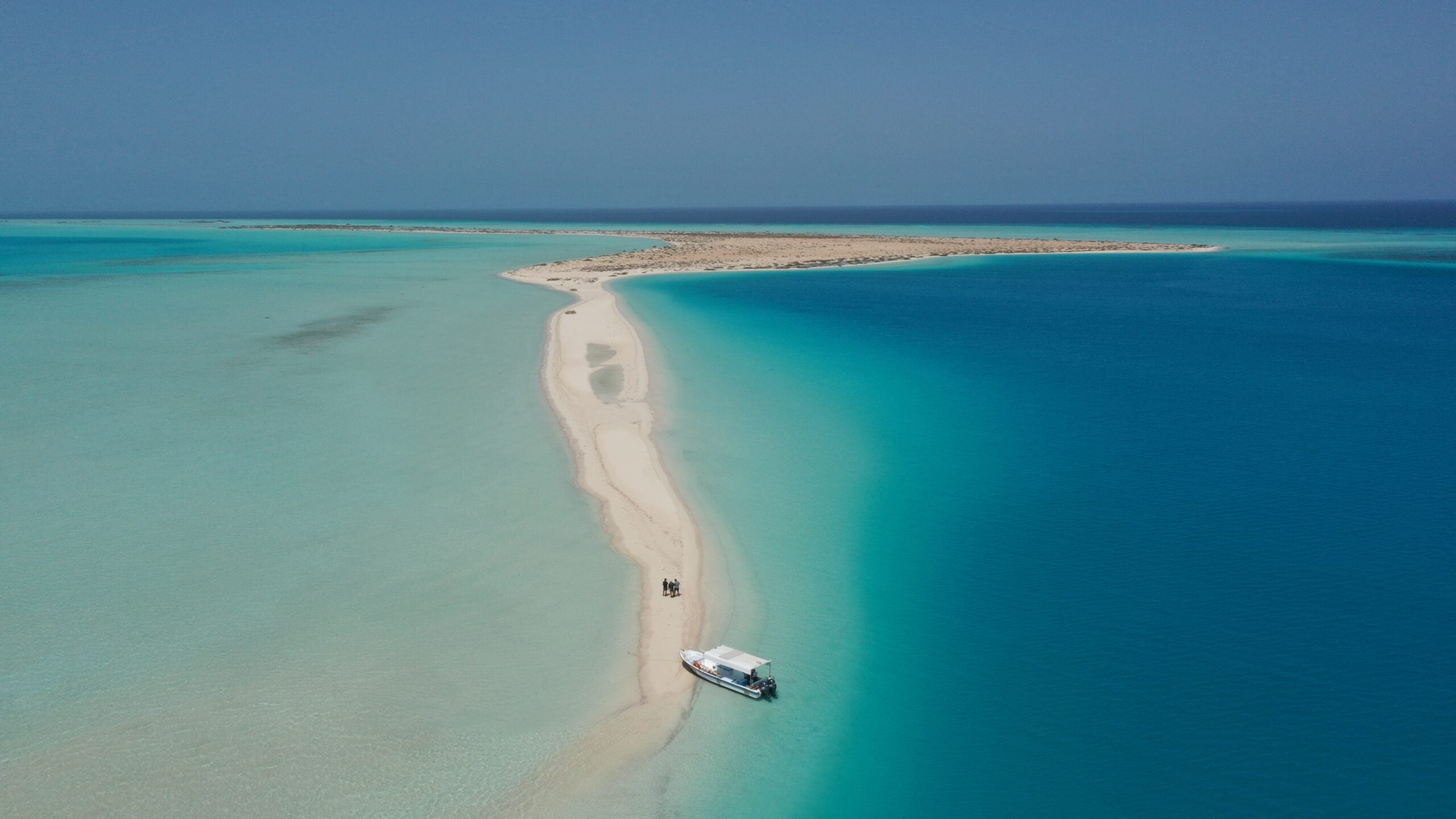 As its first luxury resort get ever closer to welcoming guests, The Red Sea Development Company CEO John Pagano outlines what it means to see the world's most ambitious regenerative tourism project quickly moving from vision to reality.
When Elite Traveler first spoke to John Pagano, The Red Sea Development Company (TRSDC) CEO was hugely enthused with how the world's most ambitious regenerative tourism venture was progressing, but acknowledged the need to move beyond talking about the vision and get to a point where he and his team could begin to showcase the reality.
Fast forward 12 months and that point appears to have arrived. Pagano is on site and has been presenting the project's accomplishments during 2021. He describes the progress as "staggering".
The construction worker village has reached its 10,000 capacity. At the Coastal Village, which will ultimately become home to around 14,000 people, housing is nearing completion and on-site offices are open. The airport airside component is almost finished. Even the first hotel, though not open to paying guests, is up and running, accommodating visitors and staff.
"I look at images of where we were next to where we are now and it's incredible," Pagano explains. "We're going vertical."
[See also: The Red Sea Project Calls for Partners Committed to Change]
While the scale of development on the built environment side is undeniable, the CEO points to another element growing in conjunction with all this construction as a further marker for tangible progress. The Red Sea Project (TRSP) is committed to producing a net positive conservation benefit of 30% and nowhere are these efforts more in evidence than the 10-hectare nursery, which will provide more than 25 million plants for landscaping between now and 2030, for TRSP and sister project, AMAALA.
"It's becoming fully operationalized and starting to get filled with materials, shrubs and trees," Pagano says. "We're growing thousands and thousands of plants from seed and are now watching that process come to life. It is so exciting."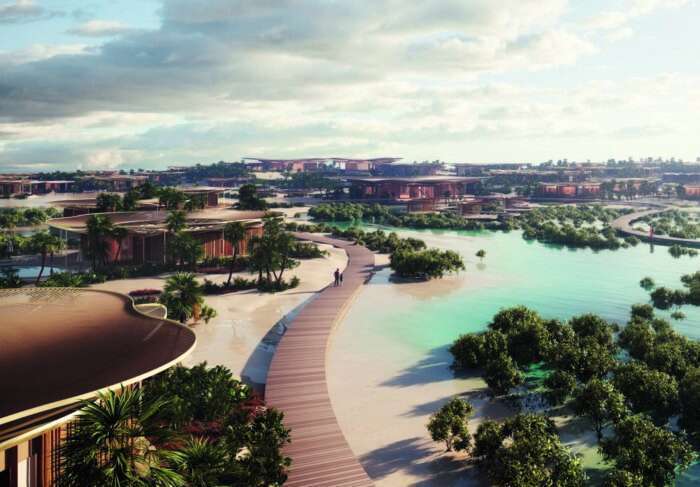 Brand awareness
Covering 10,810 square miles, an archipelago of more than 90 islands and 120 miles of coastline, all the conversation around conservation, regeneration, rewilding and research means that one can quickly forget that TRSP is ultimately a tourism project – albeit one of hitherto unimaginable scale and scope. However, that element is also now taking tangible shape, with the first nine hotel partners announced in October 2021.
The first three will open this year, drawn from a line-up that reads like a Who's Who of luxury lifestyle brands. Edition, Fairmont, Raffles, Six Senses, St. Regis, SLS, Grand Hyatt, InterContinental, and Jumeriah; the quality of operator both speaks to where TRSP is setting its sights in terms of target demographics, and serves as a ringing endorsement of the overall ambition.
"The fact that these top, top brands are prepared to back our vision speaks volumes," Pagano believes. "People may say that operators are all about the bottom line, but that's simply not true; their brand equity is far more valuable to them than anything they're going to earn managing our assets. It makes me immensely proud that they recognize this as one of the most dynamic and fast-evolving tourism markets in the world today. Nowhere has ever done what we're doing on this scale. Yes, it's a huge vote of confidence in TRSP, but, more importantly, in Saudi Arabia also."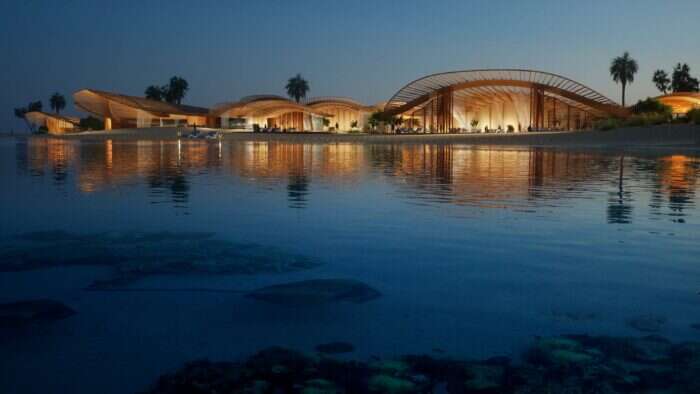 For Pagano, such external approval from globally recognized brands and bodies is the ultimate marker of tangible progress made over the last 12 months. He points to TRSP receiving ESG Initiative of the Year at the Chartered Governance Institute UK and Ireland's 2021 Awards in November, coming out ahead of more established nominees such as Vodafone Group and the World Business Council for Sustainable Development.
The project also achieved an overall score of 91 out of 100 in its 2021 ESG-assessment and benchmark exercise by Global Real Estate Sustainability Benchmark, beating its 2020 result and becoming a five-star entity. "We were thrilled by that," says Pagano. "It puts us among the very top of the best performing organizations on the planet.
"Yes, we all believe in the vision. We're passionate about what we're trying to achieve. But it's all well and good for us to say we're doing all these wonderful, ambitious things; what really matters is that external parties recognize and agree that we're taking the right approach."
Walking the walk
Transparency and communication are core components of gaining such recognition. TRSDC published its inaugural Sustainability Report in June of last year, developed in accordance with the Global Reporting Initiative's sustainability reporting framework and laying out what Pagano calls "a public commitment to doing things differently".
"It means we're out in the open, declaring our intentions, laying out how we're achieving them and inviting people to come and validate those steps, so that the world knows it's not all talk," he says. "Progress of the last year demonstrates how committed we are to continuing to push the boundaries of what's possible."
Such an approach also helps when it comes to conversations with potential investors and partners, the tone of which, Pagano says, has changed markedly over the last 12 months. "We've crossed an inflection point. Previously, getting people to engage in a meaningful way could be challenging –they'd heard similar big announcements in the past that never really came to fruition. Now I'm on site every other week, taking investors through the destination, and they're seeing tangible proof that the project is racing towards the finish line.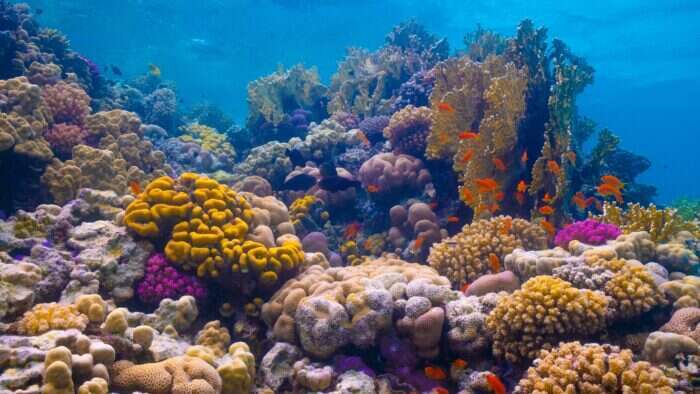 "Increasingly, international investors are coming to take a close look. They were always unlikely to be the first to invest, as you would expect, but they're now kicking the tires and, I have to say, leaving the site hugely impressed. They believe in what we're doing and often acquire a totally different perspective on what opportunities in Saudi Arabia might look like."
The utilities public-private partnership (PPP) for the provision of renewable power, potable water, wastewater treatment, solid waste management is already up and running, delivering TRSP's ambition to run on 100% renewable energy and emit zero carbon. Joint venture opportunities are also being explored in a number of other areas, including mobility.
Prizing partnership
"We are now actively engaged with the marketplace, looking to challenge mobility providers to come up with solutions that meet our aspirations to be net zero from day one. We're talking terrestrial, marine and aviation, and there's a huge amount of enthusiasm to participate and be part of this journey.
"But we're in the very fortunate position of being fully capitalized and, if they don't come up to the mark, then we'll do it ourselves. I don't necessarily want to take that approach – and didn't have to in regards to utilities – but we stand ready if there is no viable alternative."
Taking responsibility and setting standards is a theme Pagano returns to time and again. It speaks to how he sees TRSP as much more than a tourism project; it is an opportunity to showcase an entirely new approach to large-scale development and set new standards for a global audience.
"Governments must obviously do their bit to tackle climate change, but if the private sector doesn't start taking major steps itself, we leave ourselves with an impossible mountain to climb," he says. "The measures we're taking should help lead the global transition towards regenerative development. It is difficult? Yes. Does it cost money? Yes. But things can be done differently; you just need to bite the bullet."
Open for business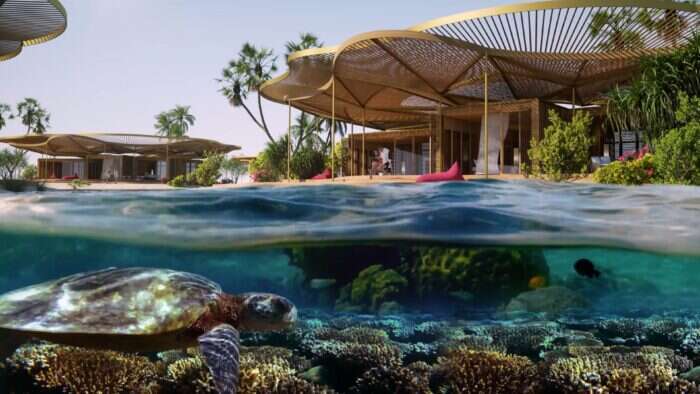 Perhaps the most significant landmark demonstrating tangible progress will be the opening of the first resorts. The imminent arrival of paying guests in 2023 seems certain to sharpen minds and further accelerate developments, but it will also necessitate a shift in tone. While much of the messaging has thus far been directed towards corporate and investment audiences, soon TRSP will need to engage directly with the global tourism space.
"As the year progresses, the tone will change," Pagano acknowledges. "But we're not looking to make a huge amount of fanfare just yet. It's about opening up our doors to those who are curious and want to explore one of the last hidden treasures of the world. I can't wait to see those first reactions. Just like with my investor discussions, seeing really is believing."
What's more, the CEO remains steadfast in his belief that our experiences of the last few years have only strengthened the value proposition of what TRSP is bringing to market.
"The pandemic gave everybody pause to reflect on what's important in life and I think a huge part of that was a greater appreciation for our planet," he says. "Also, look at the growth in focus and commitments around zero carbon. By limiting numbers, not over-developing and focusing on regeneration, we reflect that shift.
"There is huge pent-up demand for travel and, as our vision becomes reality, what we are creating here is perfectly suited to serve it in new and exciting ways."
To learn more, visit theredsea.sa
[Visit The Red Sea Development Project Hub Page Here]