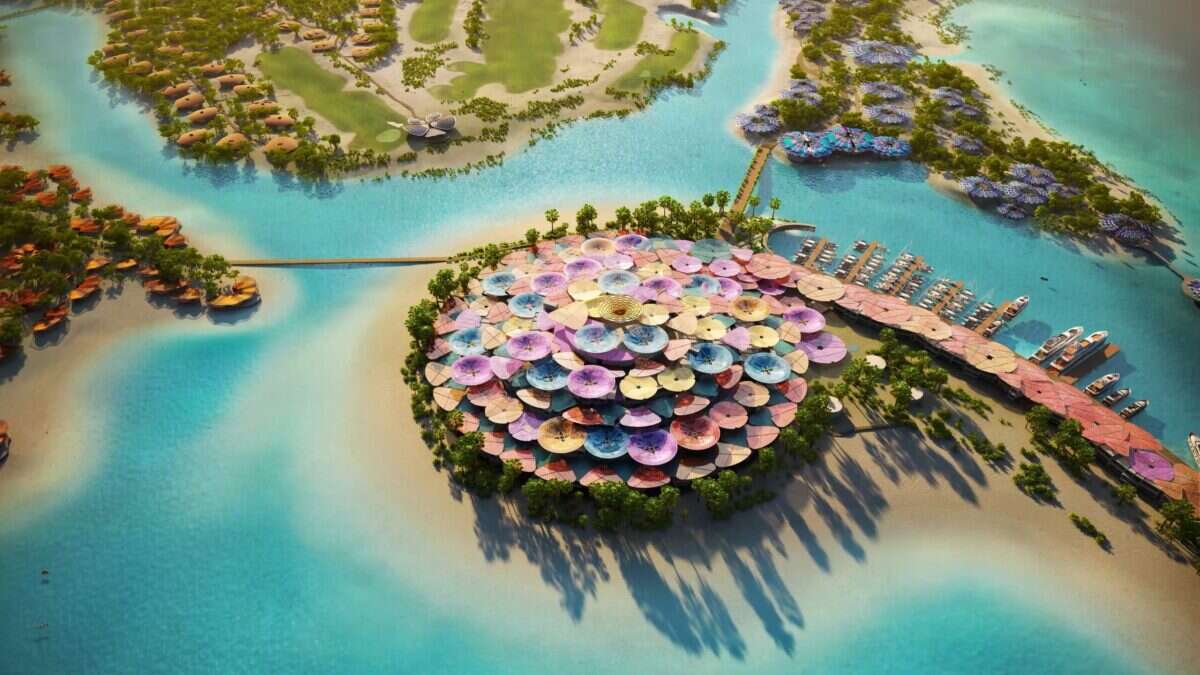 When The Red Sea Project has come across your radar, it's likely due to its headline-grabbing environmental mandate. Beyond protecting the more than 90 islands, sweeping desert dunes and dramatic mountains and wadi landscapes, the most ambitious tourism project in Saudi Arabian history hopes to have a net 30% positive impact, enhancing the environment and biodiversity of its 28,000 square-meter site.
But The Red Sea Development Company's sustainability agenda goes far beyond its impressive environmental credentials, which include the restoration and expansion of degraded coral reefs, the sequestration of carbon through seagrass meadows and mangrove forests, and the construction of the largest battery storage facility in the world to support its 100% renewable energy target.
In line with the UN's Sustainable Development Goals (SDGs), its three-pillar Sustainability Framework also covers "Social Sustainability" – protecting and enhancing the social fabric within the project area, establishing sustainable jobs for local people and delivering unique cultural experiences for tourists; and "Economic Sustainability", ensuring the project has a positive and lasting economic impact on Saudi Arabia. All of which aligns perfectly with the Kingdom's Vision 2030 ambitions too.
It's a model that the World Tourism Organization hopes will set an example for other hospitality projects to follow. This year, the theme of its World Tourism Day was "Tourism for Inclusive Growth". By looking beyond visitor statistics and revenues and acknowledging that behind every number is a person, the organization hopes to highlight the social and economic value tourism can bring, having been a sector hit particularly hard by the Covid-19 pandemic.
Vocational training opportunities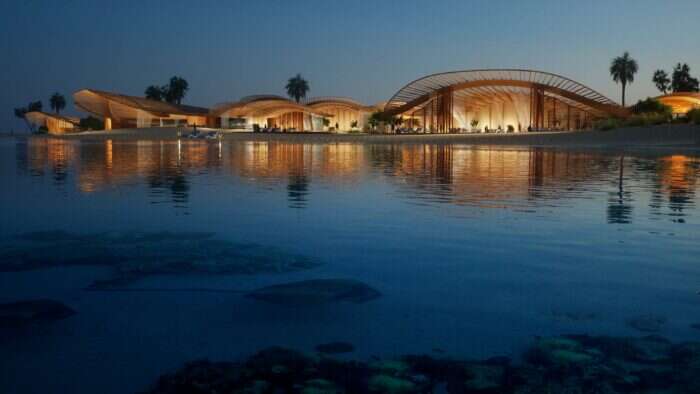 In line with this sentiment, TRDSC has teamed up with the Human Resources Development Fund (HRDF) to offer 500 vocational training seats for young Saudis on a two-and-a-half-year diploma program in careers related to airports services, engineering, hospitality and renewable energy.
While the young guest relations executives, restaurant chefs and renewable energy technicians that come through the initiative may well end up working in one of the 50 luxury hotels that will eventually make up The Red Sea Project, or being employed behind the scenes on their construction, they won't be limited to opportunities within TRSDC.
"HRDF shares our ambition to support local Saudi talents discover rewarding careers," says John Pagano, CEO of The Red Sea Development Company. "Through this partnership, we will be creating a substantial pipeline of qualified local professionals, with the right skills and resources needed to establish a new and successful tourism sector in the Kingdom."
Delivering benefits across the community
Indeed, TRSDC is playing an important role in Saudi Arabia's Vision 2030, a strategic framework geared toward diversifying the economy, developing public services and reducing oil dependence.
"Tourism is a fundamental element of Vision 2030," says Aradhana Khowala, chair of the advisory board at TRSDC. "How do you make a destination which has historically been one of the least visited countries in the world into one of the most visited destinations? It's about turning it into a pioneering model of excellence on all fronts. That means looking at not only the environmental part of sustainability but the social part too. We need to ensure the benefits are delivered across the wider community."
According to CFO Jay Rosen, TRSDC's focus on involving local communities in every aspect of The Red Sea Project, partly through a commitment to building a 50% local workforce, has been crucial to bringing high-caliber partners on board.
"We want to find like-minded partners that share our values and part of our value equation is the environment, sustainability and the impact on the social side," he explains. "The engagement we've had with the community has resonated with partners – whether on the construction and delivery side, from a banking and finance perspective or amongst the hotel operators themselves.
"A project like ours, it's big in size, it's big in scale, it's got a huge role to play in Vision 2030. The fact that we are working to transform the Saudi economy and the role tourism can play in that has attracted a lot of interest in our project. We have partners coming out of the woodwork who love the messaging, love what we're doing and want to figure out a way to be a part of that."
Changing the course of people's lives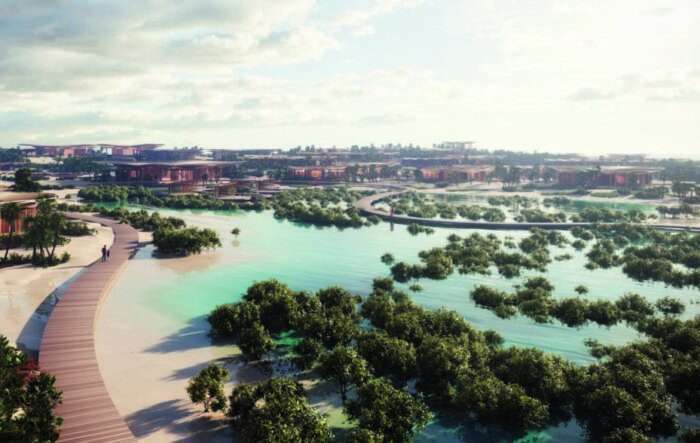 The partnership with HRDF follows a series of earlier steps taken by TRSDC to create opportunities for local people and communities. Earlier this year, the organization signed a Memorandum of Cooperation with the Technical and Vocational Training Corporation (TVTC), which promises the creation of 1,300 local jobs in Saudi Arabia.
TRSDC also launched the second edition of its annual Elite Graduate Program at the beginning of this year, which offered 30 young Saudis on-job training at the Red Sea Project headquarters in departments including sustainability, hospitality, marketing and business development.
The first iteration had 16,000 applications; the second time round this topped 23,000. The first 30 people to go through the program are now all full-time employees of TRSDC. "To be part of something like this will change the course of their lives," Pagano says. "I've done big before and size isn't enough; to be part of something that's genuinely transformative for so many people, that's what's so exciting."
To learn more, visit theredsea.sa
[Visit The Red Sea Development Project Hub Page Here]