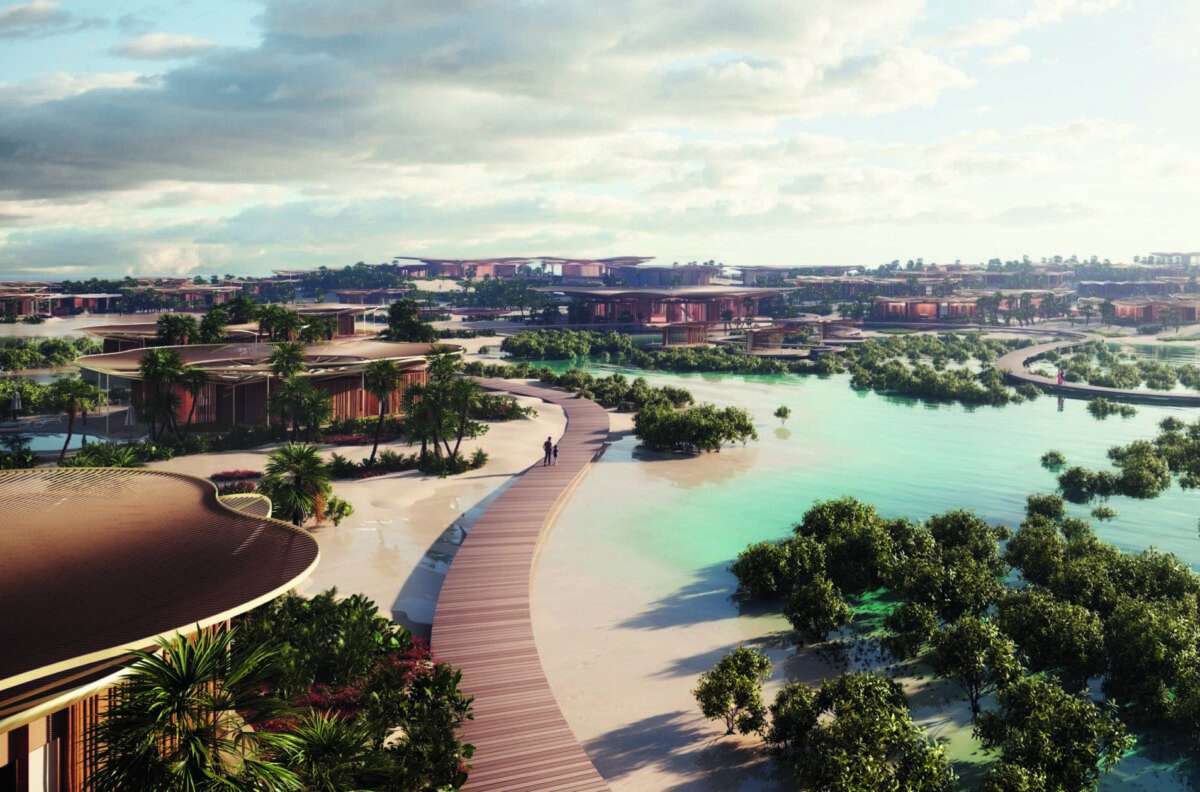 The Red Sea Development Company has amassed a huge array of partners to deliver the most ambitious tourism project Saudi Arabia has ever seen. Group chief projects delivery officer, Ian Williamson, explains what coordinating such a colossal undertaking entails – and where TRSDC is still looking to forge new, sustainable relationships.
When the first phase of The Red Sea Project completes in 2023, headlines will no doubt focus on the high-profile architects involved, the archipelago of more than 90 islands covered, and the ambitious goal to regenerate, rather than just preserve, a hitherto virtually untouched location.
Fewer column inches will be devoted to the colossal logistics exercise required to make it a reality, or the sheer number of partners involved, but it certainly makes for quite a story.
Group chief projects delivery officer, Ian Williamson, the man in charge of coordinating the 10 million-sq-ft project's construction, estimates that there will be several thousand contracted partners by the time they're finished. The Red Sea Development Company (TRSDC) has already entered 700 contracts with construction and design partners alone. Then there's facilities management, transport, utilities, catering… The list goes on.
Already, one contractor has created a 100km local road network, fully tarmacked, painted, and sign posted, just to ensure the ever-growing numbers of partners accessing the site don't get lost in the desert.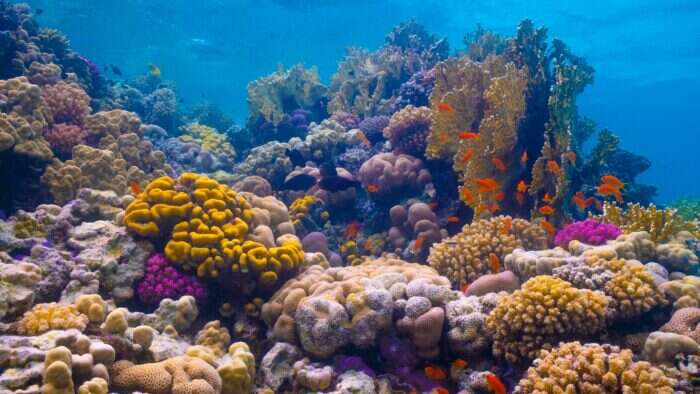 "The biggest challenge for our partners is the logistics; the remote nature can put people off as it's easy to see it as a desert posting, a hardship posting," Williamson acknowledges. And yet the companies who took the "ballsy decision" to get onboard early, he says, will be rewarded in the long term.
"It's not a transient affair that might last one to three years. This is a 10-plus-year relationship. The government has put substantial investment into Saudi Arabia's West Coast and potential partners must decide whether they believe in the story of the region's development."
As centerpieces of the Kingdom's Vision 2030, Saudi Arabia's four giga projects have garnered headlines and investor interest since their announcement. The sheer scale of these developments can make it difficult to paint a picture for investors that transcends the hypothetical, but, with The Red Sea Project already taking tangible form – and new visuals and landmarks emerging by the day – Williamson and his team are excited by how their credibility is continuing to grow in tandem with the physical development of the site itself.
Construction does not have to be destructive
One important early partner who recognized that potential was Greece-based marine infrastructure specialists Archirodon, which has already completed around one billion riyals of business with TRSDC, including building marine jetties and raising the coastal edge of one island for storm protection, an essential component of coastal development work. "They took a decision that they wanted to be fully on board with our work from the outset and we will now use them for logistics and operations too," Williamson says.
Meanwhile, UAE-headquartered Speedhouse, which specializes in modular construction, has played a vital role in TRSDC's drive towards offsite fabrication. "You can build anywhere in the world and ship it here, which has a huge impact on reducing our environmental footprint," Williamson explains. "Speedhouse has stayed with us on the journey and is also building accommodation on some of the outer islands."
Commitment to the project's overriding goal – to have a 30% net positive impact on its environment – is a non-negotiable for any potential partner. "We have a strong belief and understanding that we can enhance the environment, that development and construction-linked projects do not have to be invasive and destructive," Williamson says. "That's been a core mission that has permeated through our approach to design. It's cost us money. There's no doubt there was a premium we were going to have to pay to do that, but it meets our objective."
State-of-the-art living standards
Every partner that comes on board must also comply with worker welfare standards that far exceed the norm in the Middle East. "If they don't take that seriously, if it's just lip service, then we aren't interested and they're going to fail," Williamson stresses.
He has already coordinated the construction of a 10,000-capacity worker camp, which he says offers state-of-the-art living standards compared to others in the region, with cricket pitches, football fields, basketball courts and cinemas.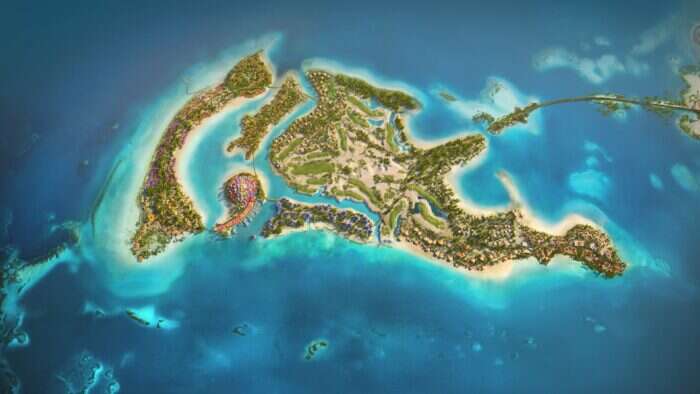 "This is the workers' home away from home and we wanted to make it a place where they enjoy living and that keeps them motivated and content. Again, we spent more on it but we took the decision early on that it was worth it to improve people's quality of life," he says.
A coastal village, which will eventually play host to 14,000 permanent workers including resort staff, is also under construction. Designed to endure for 50 to 100 years, it will be made up of different levels of residential apartments, townhouses and villas, as well as a hotel for visitors.
"We try not to build temporary; it's part of our environmental policy. It means people get a better quality of accommodation but it also makes economic sense – rather than building temporary facilities only to tear them down," Williamson explains.
Relationships built on trust
With two years to go before The Red Sea Project's first phase of 16 hotels open, the first of which will welcome guests by the end of 2022, there are scores of innovative ongoing projects across a variety of scales – from developing the technology necessary to convert seawater to bottled water for guests to planting mangrove forests to sequester carbon. There are also many contracts still to be awarded.
"We need to procure a lot of the transport fleet – land, sea and air – from logistics vessels and pleasure craft to the electric fleet we need for pick-up from the airport," Williamson says.
He is also on the hunt for interior design companies interested in setting up on site, as well as designers for the hotels' facades, specialist engineering contractors and facilities management providers ranging from security to cleaning.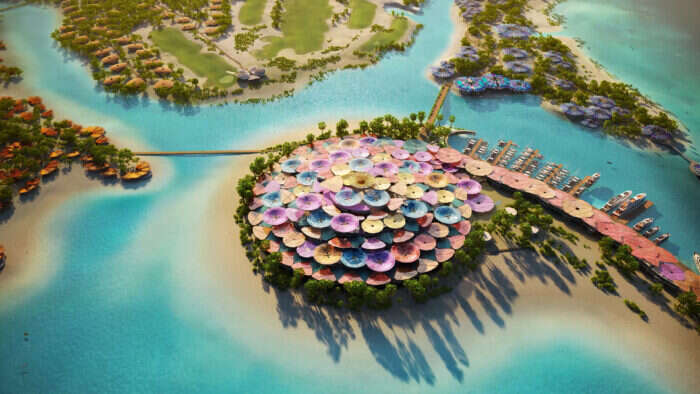 TRSDC aims to achieve LEED Platinum certification for all of its resorts, which all of its partners must be prepared to work towards. "You can't get there lightly; it needs a lot of careful thinking, planning and detailing, certainly in the early days of design and that gets taken all the way through to operations," Williamson stresses.
His promise is that TRSDC will match its partners in professionalism, transparency and creative thinking, and values honesty at all times, even if it might lead to the occasional flare up. "The best partners are those that we build a trust relationship with but this sort of relationship is like any other; at times it's harmonious and at others, we're shouting at each other," he says with a chuckle.
"That said, a lot of problems go away when trust starts to build up and everyone is open about what's really happening. We've got a hundred ideas we're prepared to give them if they're prepared to listen and work with us. When you get into the position where you're both jointly cracking the problem, that's when the best work gets done."
To learn more, visit theredsea.sa
[Visit The Red Sea Development Project Hub Page Here]