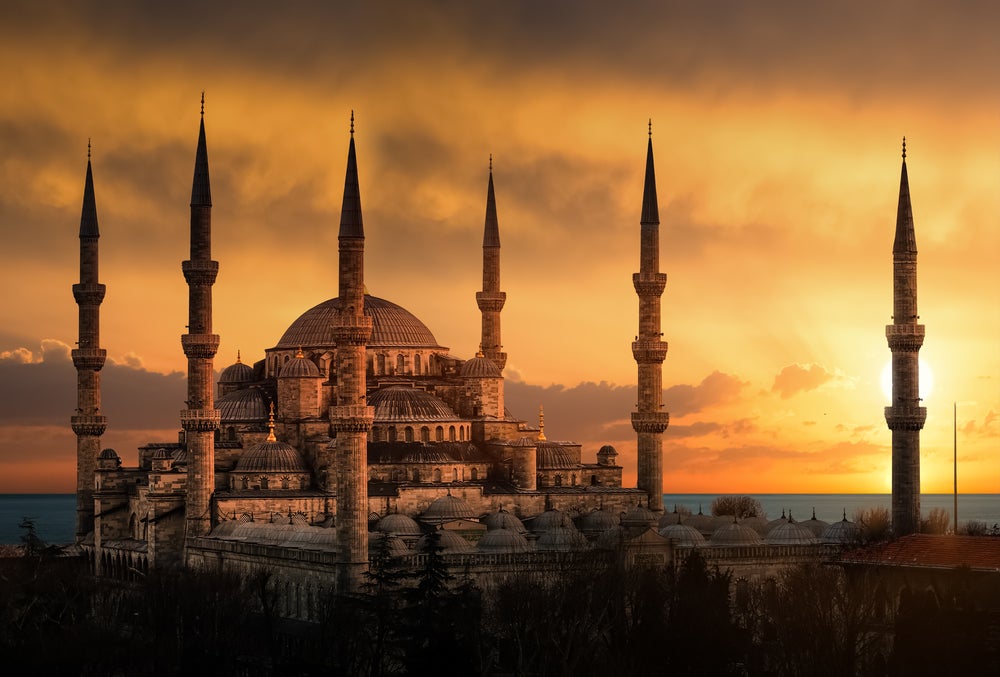 The magical, historic city of Istanbul is a vibrant smorgasbord (or, more appropriately, a meze) of influences: there's the Roman-era hippodrome, a site for chariot races; the Topkapi Palace, a historic Ottoman-era palace complex; and of course the famed Hagia Sophia, with its 6th-century Byzantine dome. Istanbul fashion is all about picking up unique home furnishings and handcrafted pieces from independent designers, meandering through the bazaars and soaking up the rich atmosphere.
Splendid shopping
Sanayi 313 in the Maslak district is an industrial-chic, old-world, apothecary-style boutique and restaurant, founded by brothers Enis and Amir Karavil. Find quirky home accessories and furniture, and don't leave without a pair of the brand's iconic slippers. Manu Atelier was founded by Merve and Beste Manastir and inspired by their father, who crafted leather goods by hand at his atelier in Istanbul. Visit the flagship boutique in the Teşvikiye district to peruse the handcrafted leather bags.
Turkish delights
With a prime location right on the Bosphorus and views of Ortaköy Mosque and Bosphorus Bridge, The House Cafe Ortaköy is a wonderful spot to enjoy a drink. Sit back with a cocktail or a glass of wine as the lights of Istanbul begin to twinkle over the city; you'll soon see why the glowing night sky inspired Selim Mouzannar's Istanbul 18K rose gold multistone earrings. Locals flock to Dürümzade for authentic, unpretentious Turkish food. Sit outside on a table precariously balanced on the cobblestones and order a wrap and soup like the locals do — Anthony Bourdain said they're the best wraps in the world.
Antiquities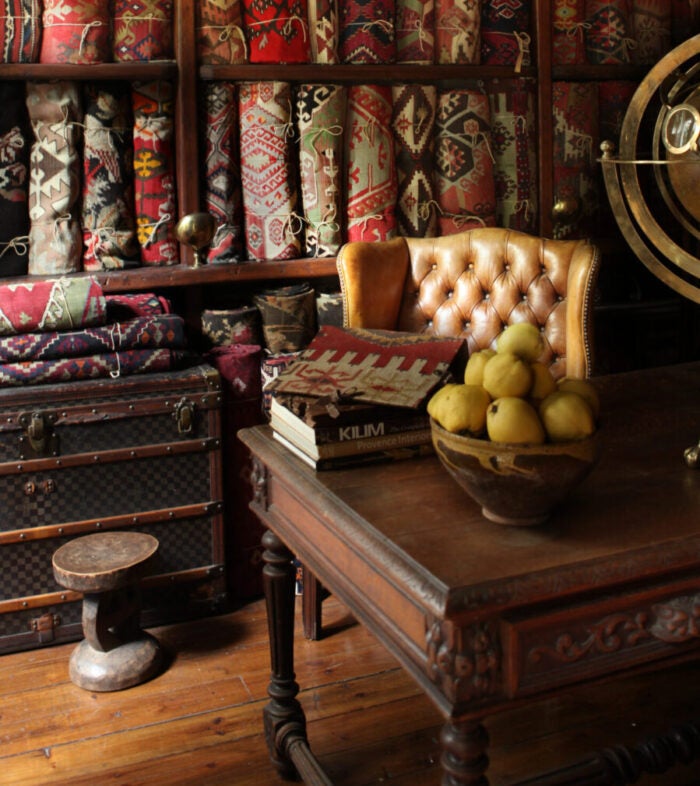 Çukurcuma is a neighborhood in the Beyoğlu district where the steep side streets are lined with antique shops and charming cafes. A La Turca House, also in the same area, is less of an antique store and more of a whimsical journey back in time. It is housed in a four-story, 19th-century townhouse and filled with fascinating items, all lovingly collected by owner Erkal Aksoy. You might not spot it from the street as it has no windows; look out for the small sign and ring the bell to enter through the 'secret' entrance.
Selim Mouzannar, Istanbul 18K rose gold multistone earring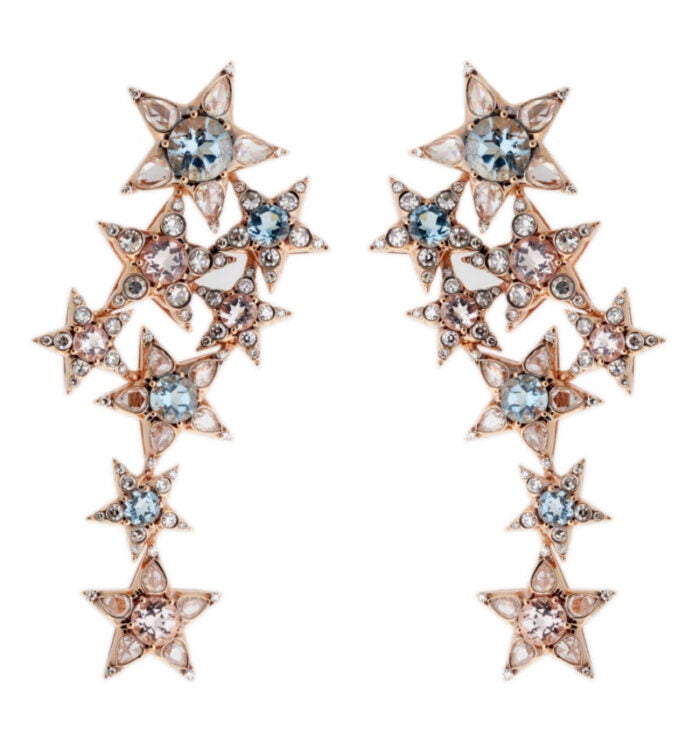 $20,330, selimmouzannar.com
Sanayi 313 Stelle slipper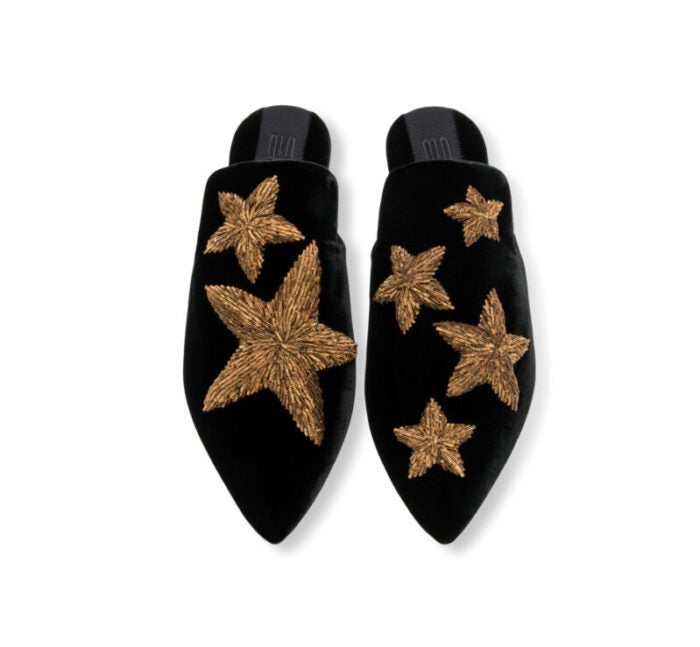 $1,270, sanayi313.com
Gül Hürgel black ruffle off-shoulder dress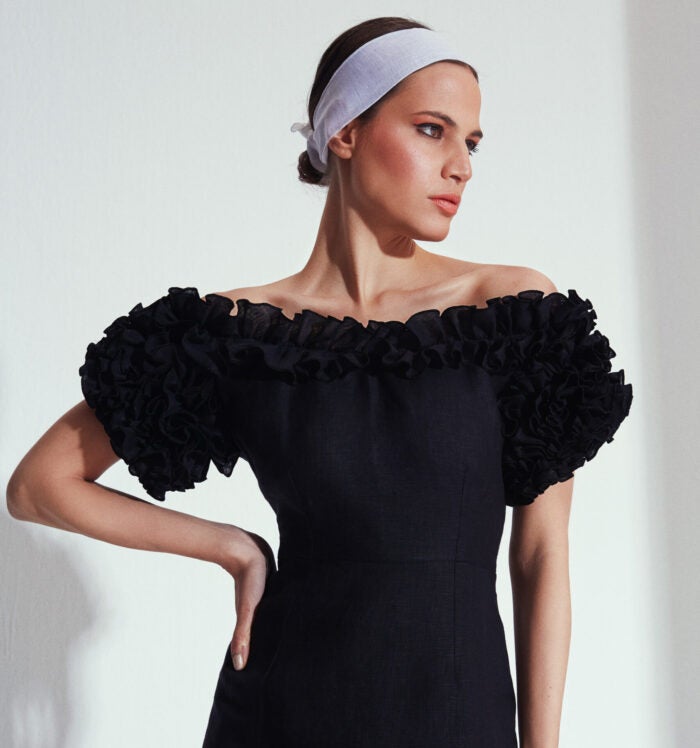 $1,020, gulhurgel.com