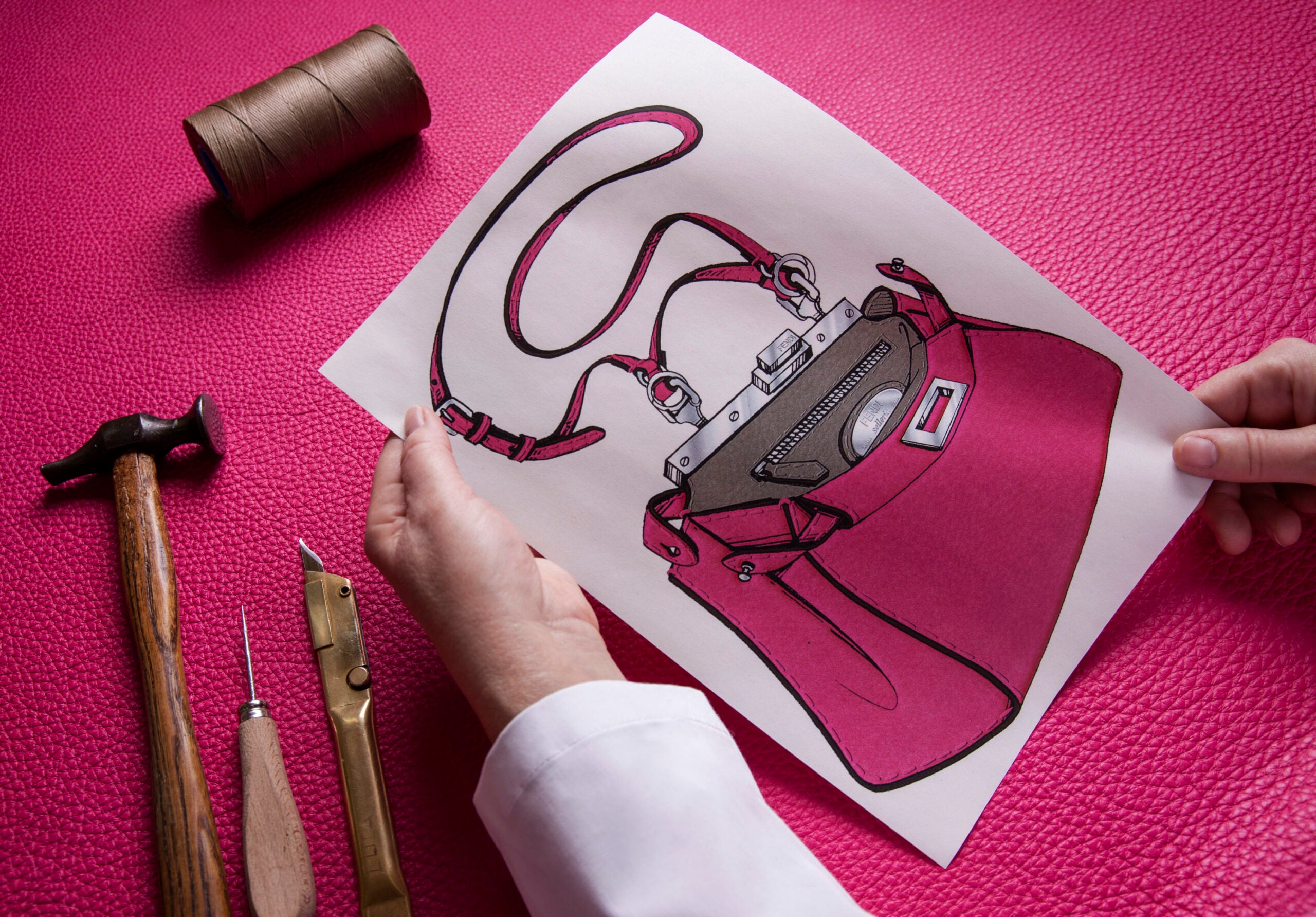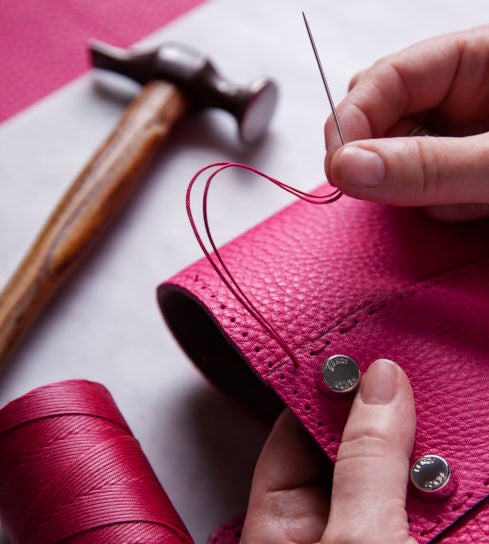 Since its introduction in 2009, Fendi's peekaboo, the 'anti it bag,' has appeared in countless iterations on the runway. We head to the Fendi Atelier and Scuola di Pelletteria (leather school) in Tuscany, Italy to see how the company's limited-edition Mini Peekaboo bags are made.
Everything begins with the famed Selleria Cuoio Romano leather. This naturally grained leather is vegetable dyed in a veritable rainbow of colors, then artisans handmake each bag by using traditional tools.
First, an artisan cuts each piece and perforates the sides to prepare it for the signature Selleria stitch, which is done by hand. After it's assembled, each bag is edged in a complementary or contrasting paint color.
While the Mini Peekaboo has a relaxed structure, a metal bar in the middle holds its shape without adding too much weight. The bar, locks and hardware are put into place, then come the handles and removable strap. Silvia Venturini Fendi designed the Peekaboo to allow people to literally peek inside it; it's made to slouch open, which showcases the luxurious lining within.
Each handcrafted bag is unique in its own right, but clients can customize every aspect through a made-to-order program, available at select Fendi boutiques and at special events around the world. Clients choose everything from the material to the stitching and hardware, and there are very special luxury options as well (think crocodile bags with solid-gold hardware studded with diamonds).
The Journey
Every bag begins with a sketch; an artisan cuts the famed Selleria leather; hand-stitching the bag; on limited-edition bags, contrasting paint is edged by hand; assembling the bag's hardware; the final limited-edition mini Peekaboo in Selleria leather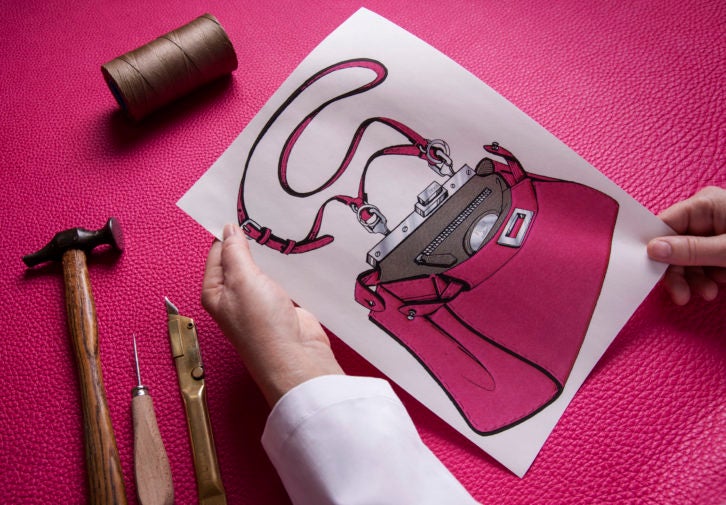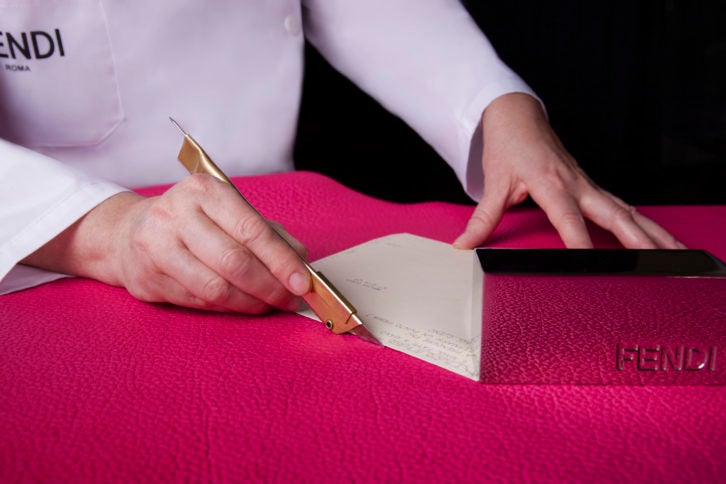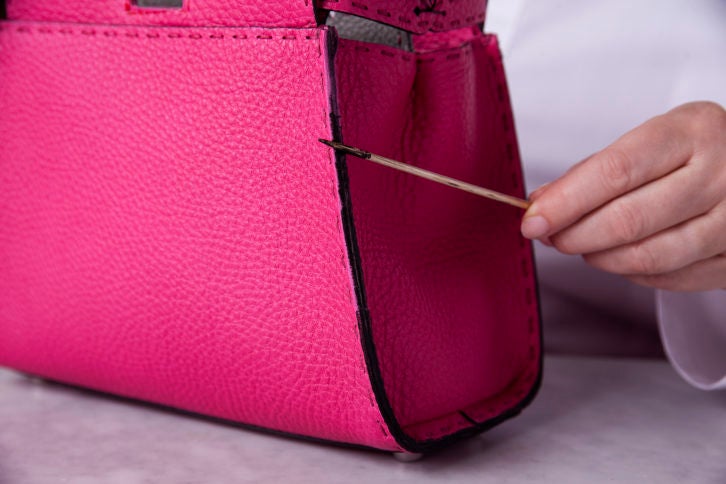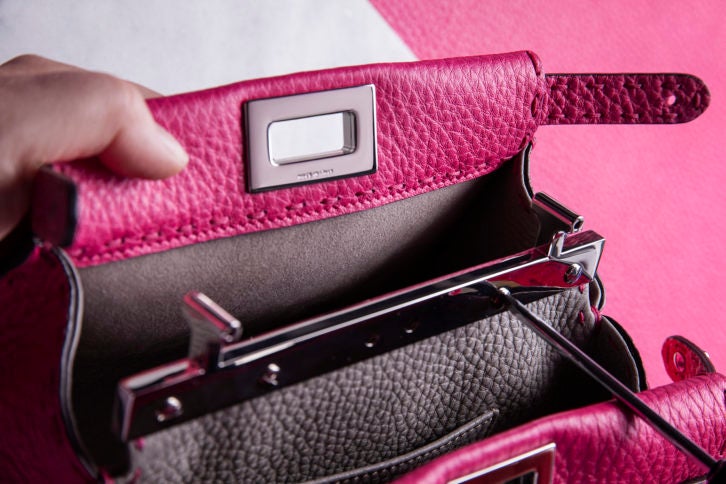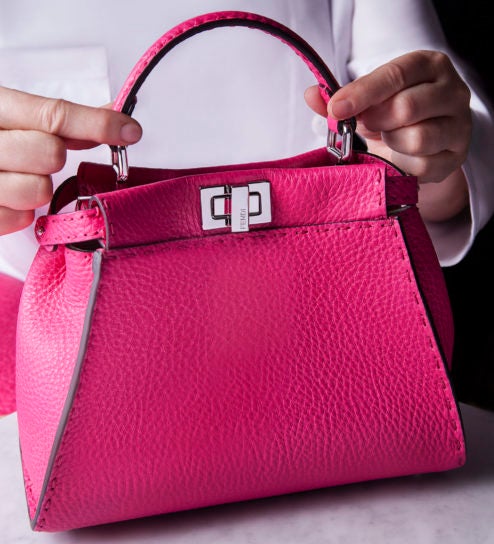 Similar styles available at fendi.com
Image credit: Fendi