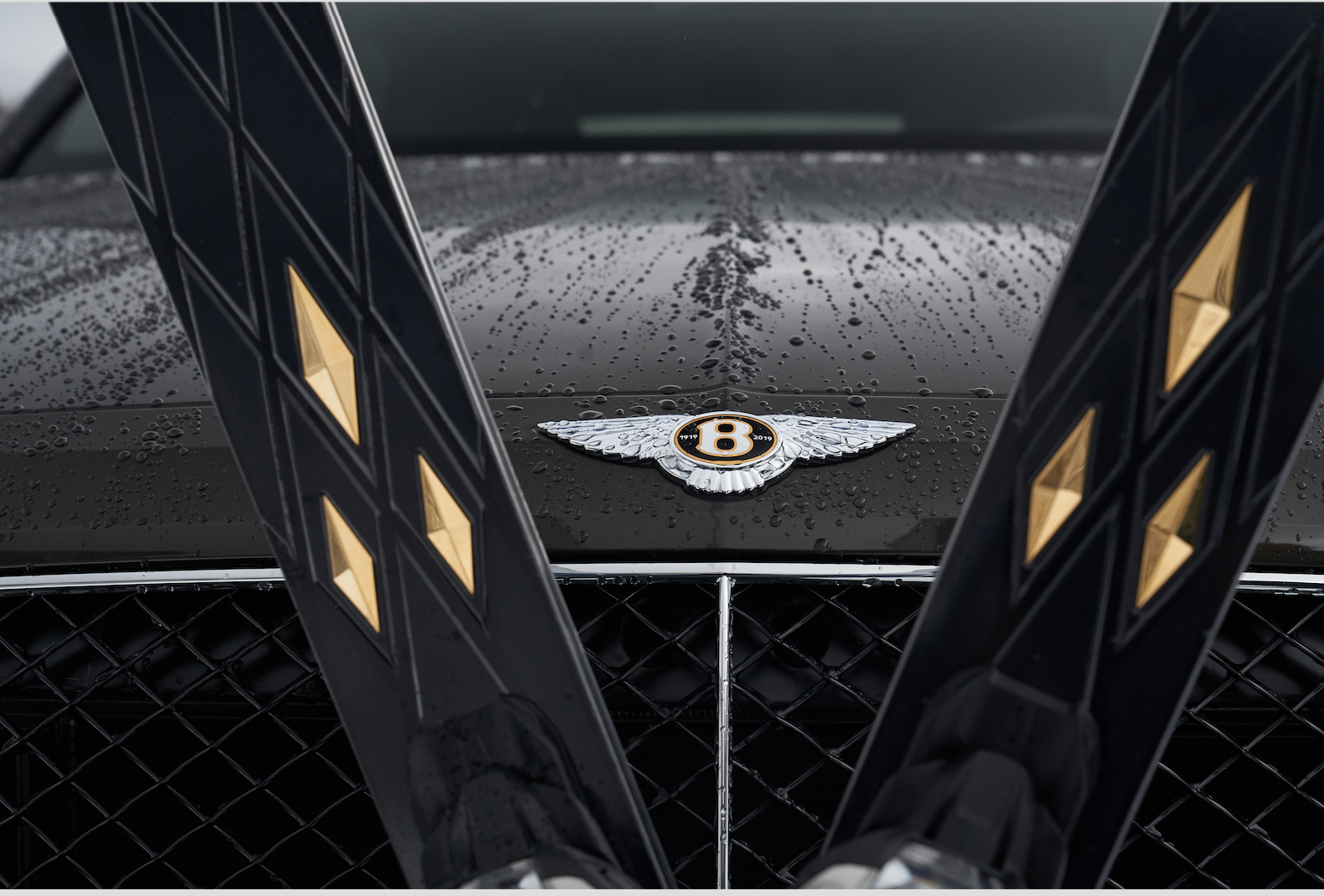 What do you get when you combine the talent and expertise of Olympic gold medalist skier Bode Miller with Bentley's exquisite design sensibility and Bomber Ski's superb craftsmanship and artistry? Two limited-edition skis that will ensure you stand out on the slopes. 
While the skis are absolutely beautiful and have some over-the-top touches, like 24K gold inserts on the ultra-exclusive Bomber for Bentley Centenary Edition, every element is designed to enhance performance, as well as looking fabulous. Chris Cooke, Bentley lead designer, exclusively tells Elite Traveler, "We knew early on that we wanted to create something special. The first thing I did was look at Bentley's design as a whole. The cars are beautiful to look at, but they're also very functional and outperform anything else on the road. So the ski has to do the same thing." 
Most skis are designed by, well, ski designers. With his background in design, Cooke had a different approach. "I wanted to challenge the idea of what a ski is to create something that's actually aesthetically beautiful. I considered a 2D graphic, but that wasn't really enough to send the right message." The final results are 3D diamonds on the skis, which aren't just for show, but enhance support and response. Cooke says, "Bode got really involved in looking at where you can have the diamonds and the other elements on the ski to create the right core response. We had to completely redevelop the way you actually create a ski to get that 3D geometry." Ryan Giunta, chief marketing officer at Bomber Ski, adds, "There are at least 10 innovations in the ski industry that haven't been seen before just to get to this design." 
Alongside the incredible innovations lies the core of Bomber Ski: craftsmanship. Each pair takes over 30 hours of hand-craftsmanship and is made in its factory in Italy. Miller loves skiing on them, and so do his fellow professional skiers. After a day on the slopes in Telluride, Colorado, KC Oakley, a champion skier, said they were the best she has ever skied on. The skis are meant for everyone, even if you aren't a champion skier. It was very important to Miller that the skis be accessible to all levels. No matter which slope you're on, the skis will help you to ski better.
If you want to try the skis out for yourself and have the chance to ski with Bode, Bentley and Bomber Ski are hosting an intimate trip with skiing and driving experiences in Telluride and Deer Valley, Utah from March 4-9. You'll have the opportunity to be the first on the mountain in the morning with Bode to watch the sunrise, embark on private driving experiences in the Bentley Continental GT, enjoy some truly special dinners and stay in two incredible hotels, Lumière by Inspirato and Montage Deer Valley.
To learn more, please visit Bomber Ski.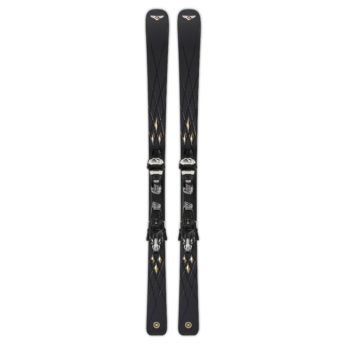 Photos courtesy of Bomber Ski, Matt Power and Colin Morvan.