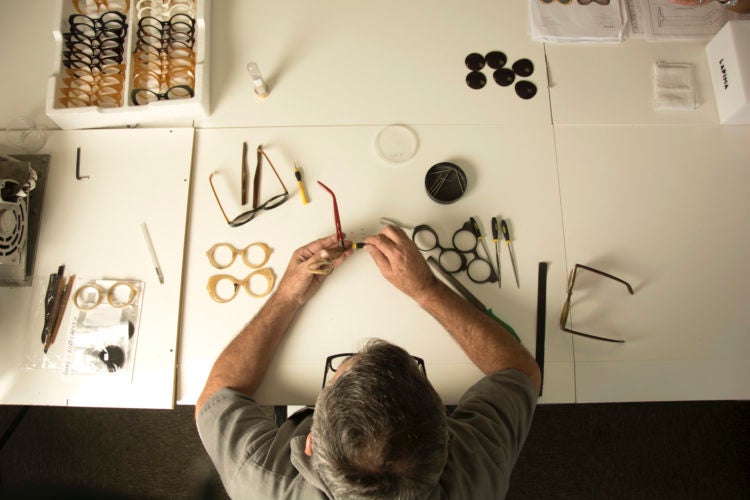 In our online Craftsmanship series, we take you behind-the-scenes with some of the world's most talented designers to show you how your favorite luxury products are made.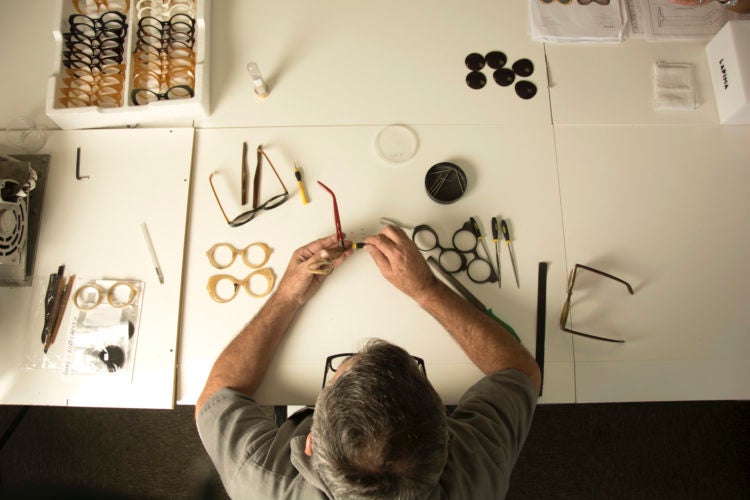 Lapima Sunglasses
Saõ Paulo, Brazil-based Lapima is a luxury sunglass brand that is taking the market by storm. You can point a pair of Lapima's out from any crowd: They are typically monochrome, statement-making sunglasses that come in a variety of colors and vintage-inspired shapes. Your favorite celebrities love them, too. You may have seen Lapima sunglasses on some of your favorite A-listers, such as Kate Bosworth, Anne Hathaway and Cate Blanchett – to name a few.
The brand was founded by husband-and-wife duo, Gisela and Gustavo Assis, in 2016. Each pair of sunglasses are handcrafted by artisans in their atelier, overseen by the design and style expertise of both Gisela (a former dancer) and Gustavo. Their vision was to create sunglasses that play with geometric lines, light and shadow and bring Brazilian design expertise and craftsmanship into the conversation.
Elite Traveler brings you behind the scenes of how their chic sunglasses are created in a unique 28-step process using materials sourced from Europe, including Italian acetate.
Click on the photo gallery to see the intricate process.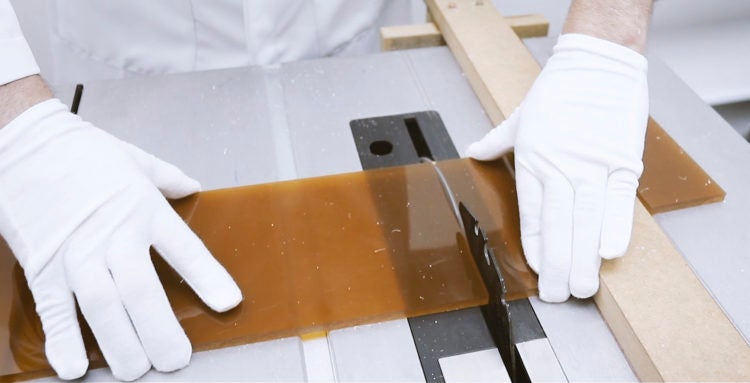 Frames are cut from colored, organic cotton acetate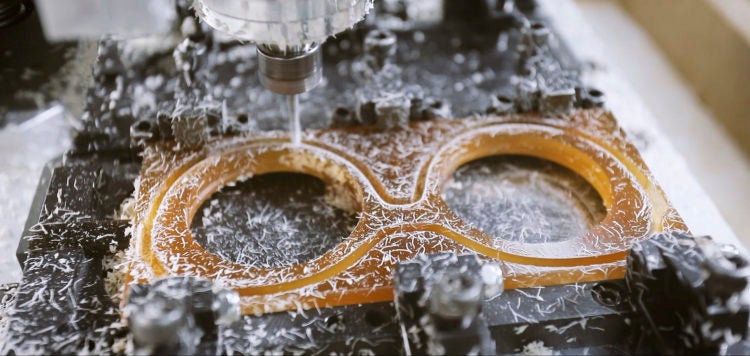 Lapima spends a significant amount of time sculpting each pair of sunglasses, up to 15 minutes just on the frontal side of the frames (factory-made lenses takes on average two to five minutes).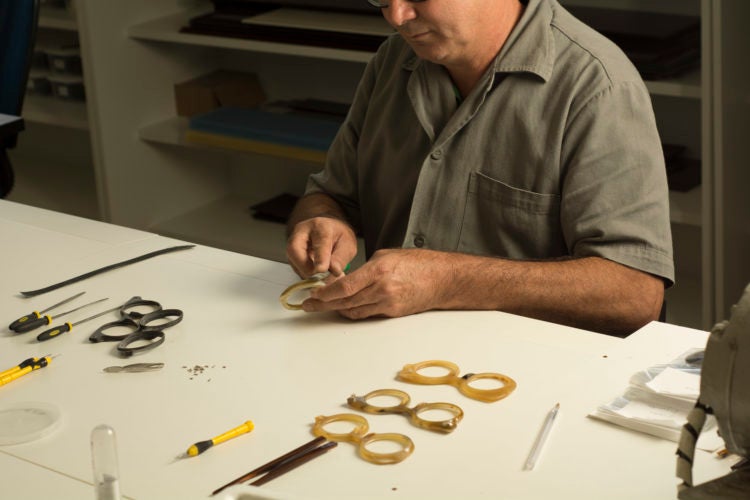 Artisan Ademir has been with Lapima since the brand's launch and has built sunglasses for more than 40 years. Here, he hand-finishes a piece with precision and care.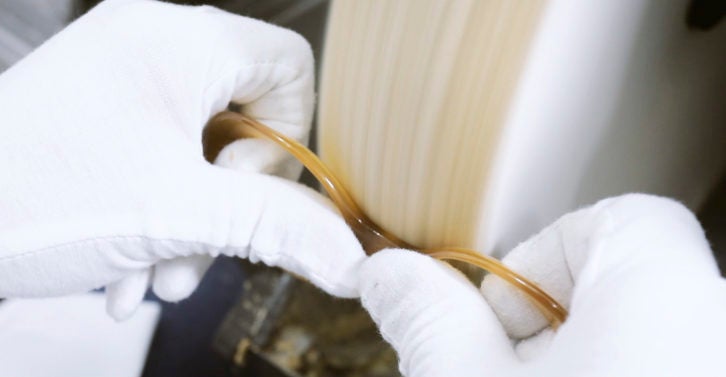 Each frame is hand-polished using a cotton wheel, which can take up to 40 minutes on each side. The frontal and temples are polished to garner Lapima's special shine. Artisans are very attentive to detail, as one small slip can disturb the process of creating a perfect frame.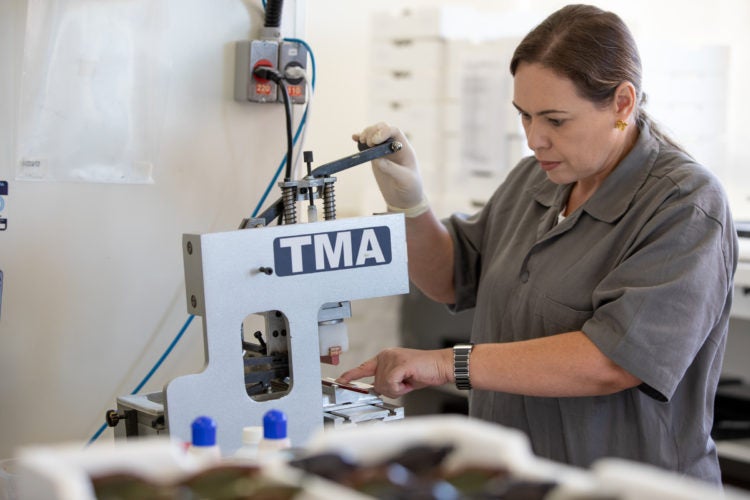 An artisan stamps the temples with the Lapima logo, style name and reference number.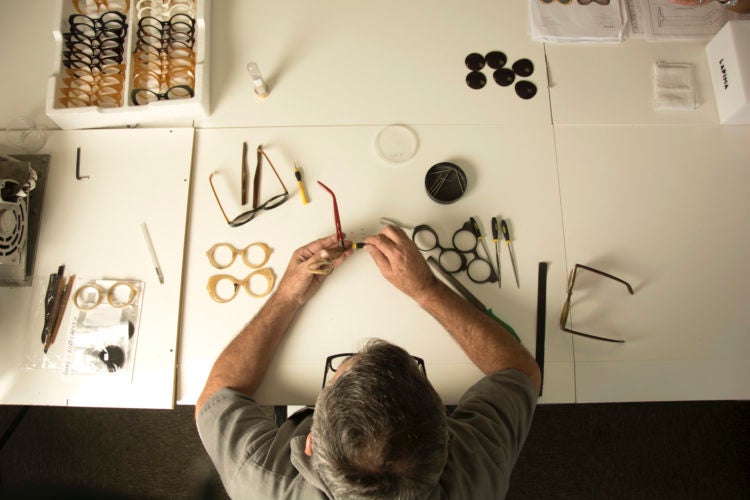 An artisan puts a pair of glasses together by hand.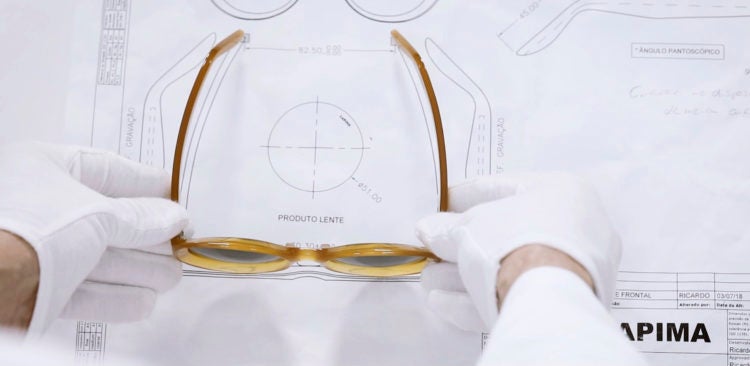 Each style has a mounting jig in a two-step process. Here, an artisan is measuring the glasses to see if they fit precisely with the drawing measurements.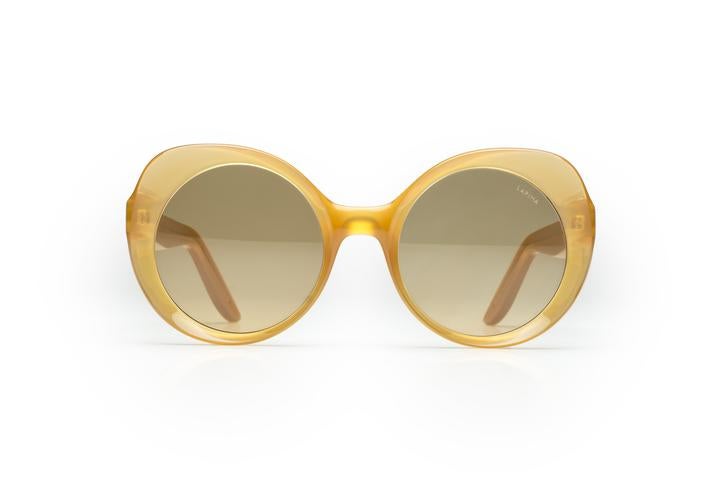 Lapima Carlota sunglasses in sand, $469, lapima.com