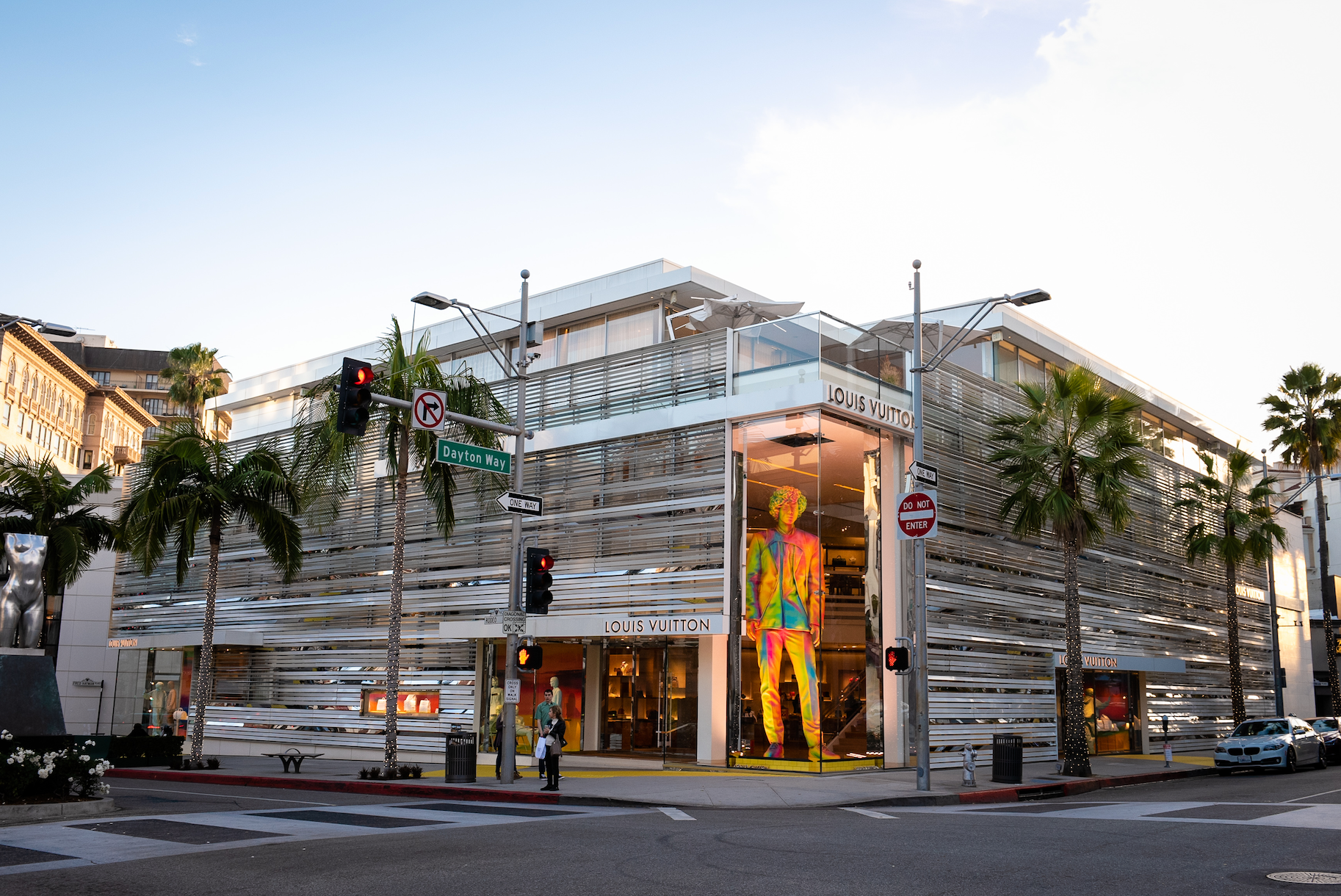 If you've been to NYC's Fifth Avenue or Los Angeles' Rodeo Drive lately, you might be wondering what a larger-than-life holographic rainbow artwork of a man is doing on the sides of Louis Vuitton's store windows in each city. You can thank Virgil Abloh, who recently joined the ranks of Louis Vuitton as the brand's men's artistic director as of Spring/Summer 2019.
In New York, a 12-story holographic image of man looms over NYC's midtown luxury shopping district, lining the windows with colorful rainbow hues. Similarly, there's one on Rodeo Drive in LA and at the store in Tokyo as well. Not only is this a viral Instagram moment waiting to happen, it marks a fresh new chapter for Louis Vuitton. Abloh's debut collection for SS19 includes translucent, holographic duffels, brightly colored backpacks with chains and colorful accessories that mark a significant departure from Vuitton's past men's seasons – and this large artwork is reminiscent of that.
Abloh's SS19 collection was inspired by The Wizard of Oz and is no doubt the inspiration behind this psychedelic installation. On his Instagram, Abloh shared some behind-the-scenes footage of the window installation.
The Louis Vuitton SS19 men's collection is currently housed in a temporary location at the Chrome Hearts store in West Village.
For more information, visit louisvuitton.com