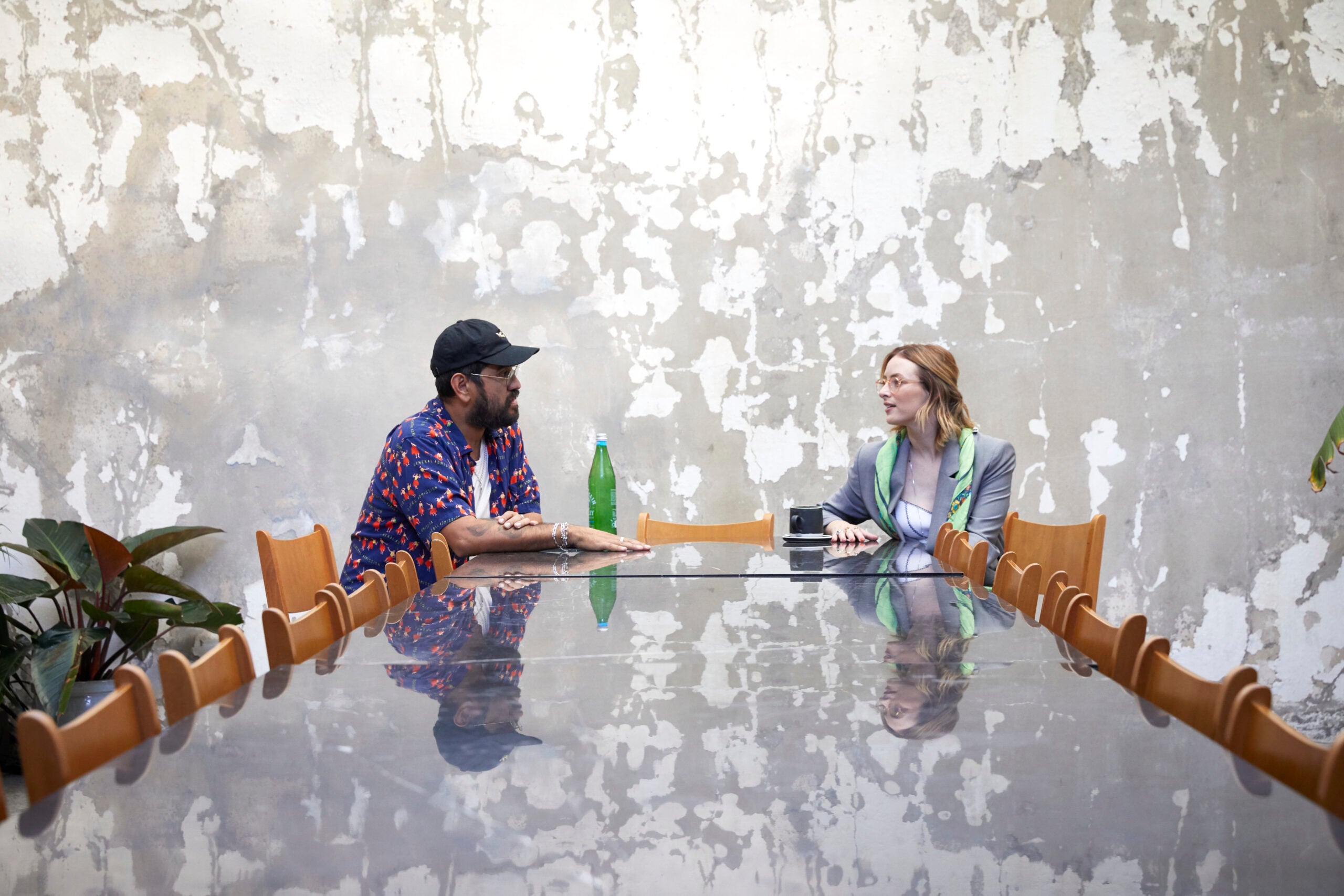 In our ongoing Travel Diaries series, Elite Traveler speaks with designers, style icons and gurus in their respective fields on their must-have travel items when trotting the globe.
Los Angeles
Los Angeles-native Garrett Leight is no stranger to the eyewear business; after all, his father, Larry Leight, started iconic eyewear brand Oliver Peoples more than 30 years ago. Despite this kick-start in the industry, Leight has created his eponymous eyewear label with a distinct style and message, particularly a cool, California vibe in both his sunglasses and glasses for men and women. In addition to his own brand, Garrett Leight California Optical (GLCO), he also works with his father on Mr Leight, pairing his fresh take with his father's decades of craftsmanship expertise.
Hailing from Denver, Elena Doukas is head product designer at both GLCO and Mr Leight and was introduced to the brand when they opened their first concept store on Abbot Kinney Boulevard nearly 10 years ago.
The duo talk to Elite Traveler about their current residence, Los Angeles, and why the sunny city is a never-ending source of inspiration for the brand's chic range of products.
Inspiration
"I love Los Angeles because the city is full of creatives a constant source of inspiration," Leight says. "Especially the Hollywood history of iconic characters."
As for Doukas, she credits Los Angeles for having a big-city feel while maintaining a distinct West Coast feel. "Los Angeles is a huge part of the brand's DNA," she says. "We're constantly looking to different parts of the city for inspiration. There are characters and creatives at every turn that have an individual sense of style."
The diverse history of the city inspires the design in particular. "From old Hollywood to the movie, Lords of Dogtown, we seek inspiration from what made those eras timeless and iconic."
Must-have accessory
Garrett Leight California Optical 'The Magician' sunglasses, $340
Distinctly inspired by Los Angeles, these color-changing acetate sunglasses from Garrett Leight, well, change colors while in the sun. Inside, the glasses remain transparent, and when hit with UV rays, the lenses darken, making them perfect for indoor or outdoor wear.
Mr Leight 'Olinda' sunglasses, $595
Made with natural gemstones, including pink quartz, tiger's eye and black onyx, Mr Leight 'Olinda' sunglasses do more than just protect you from the sun. Fasted on the outer edge of each lens, the stones deliver a chic design element as well as promote healing properties and help promote a clearer mindset situated directly on the temples. Only 30 pairs of these unique sunglasses will be made. 
What to wear
RTH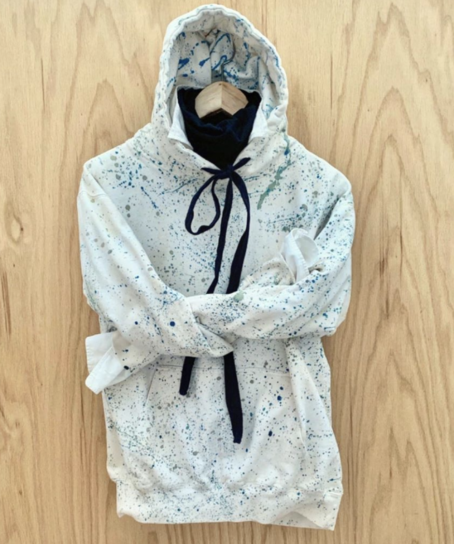 Leight prefers a laid-back California vibe, best displayed through RTH's tie-dye shorts. Even if you can't get ahold of a pair of your own next time you're in Los Angeles, there are plenty of super-cool options (including this splattered-paint sweatshirt) that you can't get anywhere else.
Levi's
A solid pair of Levi's never fails – especially when you're walking around exploring the streets of Los Angeles. Because the city is fairly casual, a pair of Levi's can take you around the city and into the night with ease.
Favorite Hotels
Chateau Marmont
Leight loves Chateau Marmont, presumably for its Old Hollywood vibe (an inspiration for his sunglasses). A glamorous Los Angeles institution, Chateau Marmont is a see-and-be-seen hotel with restaurants frequented by power lunchers solidifying iconic deals. Many literary icons, filmmakers and musicians have frequented this castle-like hotel for its glitzy ambience that takes you back in time to a bygone era.
Firehouse Hotel
Situated in the city's Arts District, Doukas lists Firehouse Hotel as her go-to hotel spot in Los Angeles. Its design is influenced by the building's incredible history: It was built in 1927 as a firehouse and remained so until 1980. Today, it's minimalist, industrial vibe is dotted with boho-chic decor in an airy space. Each room has a different quirky – almost whimsical – design to it and restaurants abound. Come for its wood-fired grill and stay for the craft cocktails.
Favorite bar/lounge
San Vicente Bungalows
Leight loves to hangout at the private member's club, San Vicente Bungalows in West Hollywood. Known for the creative's secret Los Angeles hideout, if you do manage to get in, be sure to sit by its small, albeit charming pool and palm-flooded outdoor dining spot with a drink and some friends.
Ototo Sake Bar and Goldline Bar
Doukas favors the chic Ototo Sake Bar, known for its delicious small bites and sake pairings in the city's Echo Park neighborhood. She also loves Goldline Bar, a buzzy-yet-intimate space with an incredible collection of vinyl records from the 1970s and '80s.
Favorite restaurant
MTN
For California-meets-Japanese cuisine, Leight is all about MTN in Venice. In true California style, everything is farm-to-table, including its produce, sustainably sourced, from its meats to seafood, and most everything is made in-house by hand – you'd be remiss not to try the noodle and ramen dishes.
Salazar and Gjusta
Secrets gems spread all over Los Angeles, just ask Doukas. When she's on the city's East Side, Salazar is where she goes to for Mexican food. All food is grilled over a mesquite bar and the restaurant is known for its meats and tacos – though, the prickly-pear margarita deserves a shoutout. Meanwhile, Venice-based Gjusta is a must-visit spot for freshly baked bread, deli and pretty much any other dish you can imagine (from chicken cordon bleu to pasta to chickpea stew).
Favorite activity
Golf
Leight loves to golf when he's in Los Angeles. In Elite Traveler's special-edition issue, Hotels, Resorts & Spas in 2018/19, we interviewed him on where he loves to golf and what he brings on his trips. He golfs at Pebble Beach Resorts, just a short drive from Los Angeles, particularly on Pebble Beach, Spyglass Hill and Spanish Bay courses. When he goes, he packs a pair of Garrett Leight sunglasses, a cool pair of headphones and a sleek Malbon golf bag.
Korean Spas and a show at Teragram Ballroom
K-beauty is having quite the moment, and Doukas is joining in on the trend. Los Angeles has access to some of the best beauty treatments in the world, thanks to its pulse on the latest and greatest trends in the beauty and wellness space. She also loves to catch a show at the city's Teragram Ballroom, a live-music venue often featuring indie artists and big-label rock bands. 
Favorite local boutiques
RTH
Selling a curated selection of local and artisanal designer labels, RTH is an intimate shop that looks unassuming from the outside. Once you step inside, you can shop in a cozy atmosphere, surrounded by incredible-smelling candles and incense, from small brands, including objects, clothing and accessories.
Nonna, Smock and Owl Bureau Bookstore
Independent designers such as Détacher, Maryam Nassir Zadeh, Baserange and Caron Callahan are just a few of the cool brands that call Nonna home. Enjoy perusing everything from clothing and shoes to accessories and jewelry to home and beauty products.
Doukas also loves shopping Smock at Mohawk General Store, a line created by the founders of the boutique. The airy space is the perfect atmosphere for spending the afternoon looking at modern interpretations of the artist's smock. Shop dresses, shirts, skirts and dive more into the history of this garment.
And when you just need a good book, Doukas loves Owl Bureau bookstore, an eccentric bookstore with a unique interior architecture that showcases the books in incredibly creative ways. The store was designed as a place for creative people and culture lovers to come together in one place.
The perfect getaway
Leight says the perfect getaway is heading to the desert. "Make time to spend two to three days in Palm Springs."
Doukas, a fan of both the East Side and West Sides of Los Angeles, encourages visitors to spend time in one neighborhood in each direction. "The city is diverse and rather than spending time in an Uber trying to get everywhere, camp out for a few days in one place."
Photos by Josh Spencer