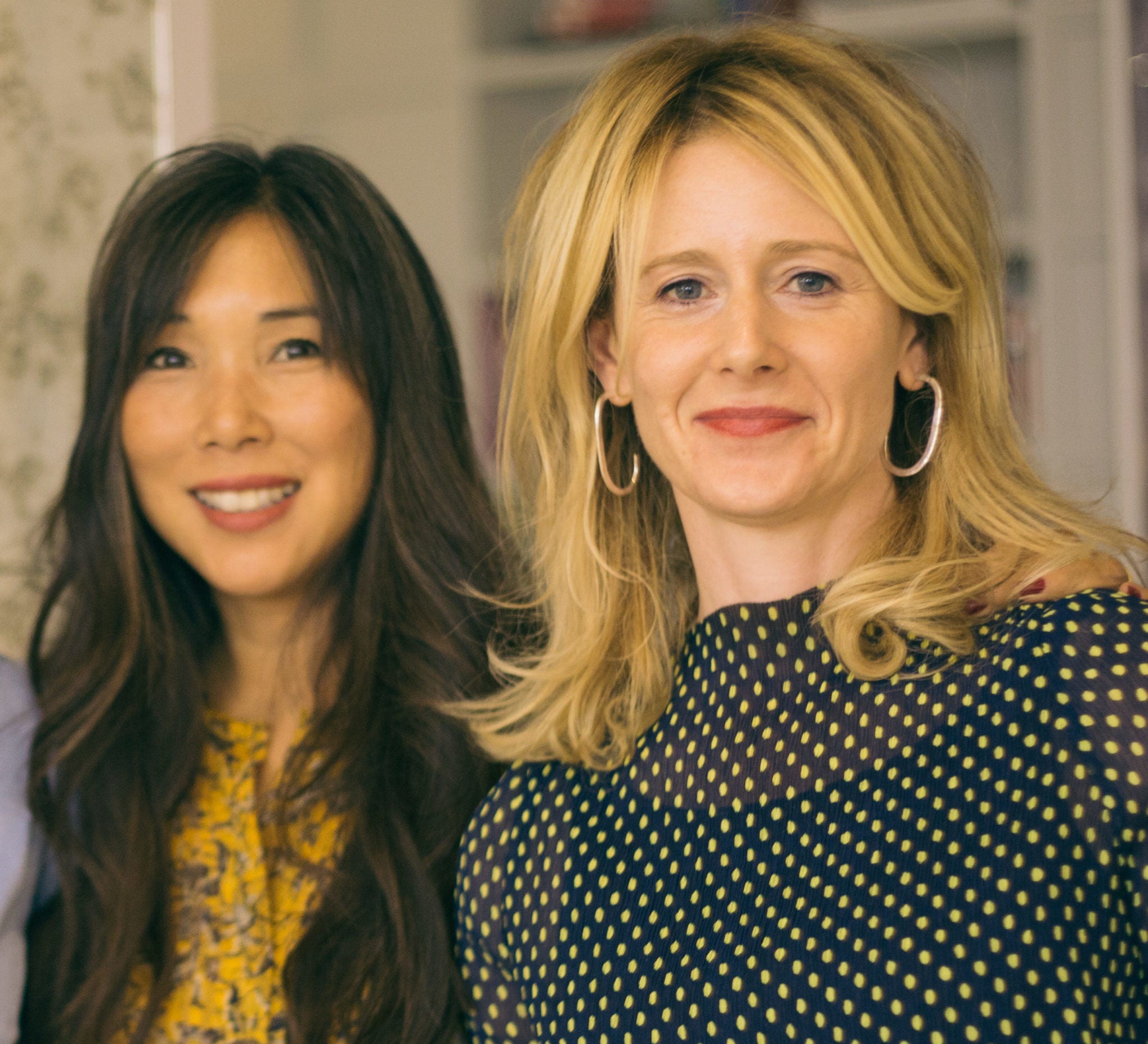 Eileen Willett is a fashion industry expert and successful entrepreneur. Her latest joint-venture, Cucumber Clothing, is one of the first to develop luxury women's clothing specifically designed to keep you cool in everyday environments.
The company produces a wide range of garments that offer all of the cooling benefits of high-end sports clothing (cooling, wicking, anti-crush), yet remain perfectly suited to any occasion.
As Cucumber Clothing prepares to launch its latest line, Elite Traveler catches up with Eileen to learn where the inspiration for the company came from, how she became a fashion entrepreneur in the first place, and talk about where the industry is heading in 2020.
How did you first get into the fashion industry?
My fine art degree specialization was illustration and my very first job was doing fashion illustration for the San Francisco Examiner, though the truth is, I had always been a fashion and beauty obsessive, which continues to this day.
And what inspired you to found Cucumber Clothing?
Take a luxurious week away, a deliciously hot tropical climate, and a group of like-minded female friends – that's where my co-founder, Nancy Zeffman, and I found ourselves three years ago. While chatting the week away, we were stunned to find there were no products catering to women who wanted all the benefits of cutting edge technical fabrics (cooling, wicking, anti-crush, the list goes on) along with beautiful, wearable, seasonless design. We were galvanized into action!
What is your proudest career achievement to date?
There have been more than a few, but I think the most meaningful ones are where we have had women writing in to let us know how much they love our clothes, and how they have benefited by wearing them. Our Cucumber sleepwear and clothing help women feel uncrushable and cool, even when they are losing their cool – whether on a long haul or after hot yoga.
More recently we were asked to join a panel talk on sustainability in fashion. We have worked very hard to be as sustainable and ethical as possible, and as a start-up, we have the flexibility to institute change quickly – this was a proud moment for us to feel our practices are being recognized.
And what has been the most challenging moment in your career?
Sadly, this is a simple one to answer. Quite early on we decided to try outsourcing our fulfillment (packing and shipping to the customer). Since we pride ourselves on brilliant customer service, it was nerve-wracking to hand over this piece of the business. Imagine our horror when we began to receive complaints of wrong garments received, double orders sent out, and boxes marked 'shoes' (we only do clothing!) It was a month-long, very expensive experiment with endless firefighting, but it underlined to us the importance of the value we place on customer service.
What are the key pillars that define Cucumber Clothing as a brand?
It does not matter how much press we get, how many panels we are asked to join or how many likes we get on Instagram. Quality, all aspects of it from design through production (all of this done in England), has to be consistently high. Our goal is to have every customer fall in love with Cucumber. Our products do what we say, last six-times longer than cotton and are sustainable. Oh, and they are gorgeous to wear.
Sustainability is one of the biggest factors facing the fashion industry. What are your predictions for the industry, and how do you think it can be tackled?
Because of our personal interest, sustainability, both in our everyday lives as well as for Cucumber, has been an all-important factor in our decision-making. Recently we unearthed one of our very first business plans, and were proud to see listed the desire to create an ethical and sustainable business that supported charitable endeavors – we like to think we are still following that path.
One thing we have discovered is that 'sustainability' can mean so many different things. For instance, cotton, which most people would consider a necessary staple in their wardrobe, is probably the most polluting fiber in use today and responsible for huge areas of environmental damage (as a simple example, Google 'the Aral Sea'). Having said that, organic cotton could be said to be better on some fronts (less pesticide use) but also loses out on water consumption since yields are significantly lower.
Essentially there is no one tidy answer. Our prediction is that as awareness grows amongst consumers, new avenues and answers will be found by the industry – companies will have to change, whether willingly or unwillingly, to respond to customer demand.
One of the newest areas to look at is garment aftercare. We are huge supporters of sustainable washing (cold, infrequent washes) which saves on both energy and water, and the clothes we produce at Cucumber is perfect for this.
What or where inspires you, personally?
Creativity! I have always been drawn to creating things with my hands, whether drawing, painting, sewing, collage or more, and feel a strong curiosity as to what others are creating. So whether trawling London museums (the recent Antony Gormley exhibition was phenomenal) or attempting to 'arm knit', I feel inspired.
Where is your favorite place to visit?
My favorite place can only be my hometown, Vancouver, which lives up to its reputation as a startlingly beautiful city. I was lucky enough to have grown up minutes from the center, yet still surrounded by the woods and the sea, and am lucky enough to return several times a year for a mental and emotional refresh and inspiration.
And your favorite hotel to stay at?
As for my favorite hotel, this has to be an invitation-only ryokan near Matsumoto City in Japan – yes, you have to be invited to be able to stay there. Our visit had been coordinated by a friend of my father's and we quietly noted the visitor just before us had been the Prince (now Emperor) of Japan – presumably he didn't need an invitation. With just two exquisitely simple houses for guests (the entire place is reserved for each party whether they are traveling solo or in a group) and sublime food and surroundings, everything was muted perfection. The highlight? Soaking in their scented Hinoki pine baths after a comprehensive scrub down – the ultimate in soothing.
What (or where) is on your bucket list?
Patagonia tops my list – it sounds wild, lonely and beautiful. Everyone I know who has been there returns a lifelong convert. I would love to go there for a properly long trip to really try and discover the area.
What does the word 'luxury' mean to you?
Something practically unnecessary, yet utterly desirable. This can be anything from the beautiful Japanese ceramic teacups my husband bought me, or a summer spent in flip flops and bikini with sand between my toes.
Is there any advice you would give to your younger self?
Just do it! Do creativity and daydreaming go together? Perhaps, and I was certainly always a daydreamer, with my head in the proverbial clouds. What I have realized as I've grown older is that anyone can have a good idea, but it takes ideas plus action to make things happen. I still daydream these days, but I am rarely still.
What trends do you see, or foresee, in the fashion industry over the next 12 months?
Aside from the trend towards sustainability and accountability, I think the advent of wearable tech will soon become commonplace. With Apple watches, Fitbits and GPS tracking in luggage, the idea that our clothes can also have a proper technical interface with us does not seem too sci-fi anymore. The 37.5® volcanic mineral thermoregulating technology that we use in much of our clothing is just the start.