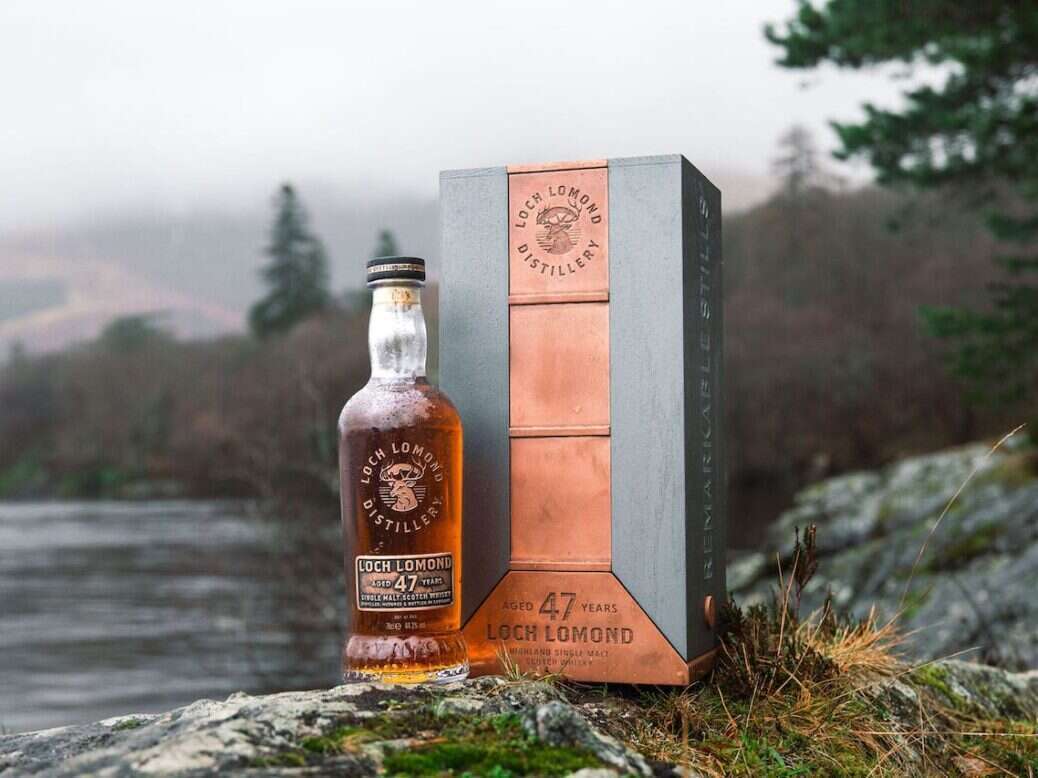 This article contains affiliate links. See our Privacy Policy for more information.
Dads are notoriously difficult to buy for, often making birthdays, Christmas and Father's Day troublesome occasions. To give a helping hand, we've rounded up our top picks for luxury Father's Day Gifts.
We've scoured high and low to find the best present ideas for the discerning gentleman from the world's leading brands and designers to create a list with something for everyone, whether dad is a sports lover, tequila drinker or fashion follower. This year's guide to the best Father's Day gifts includes ideas that go the extra mile – from ultra-rare whisky to the ultimate golf getaway.
Bushmills, 30 Year Old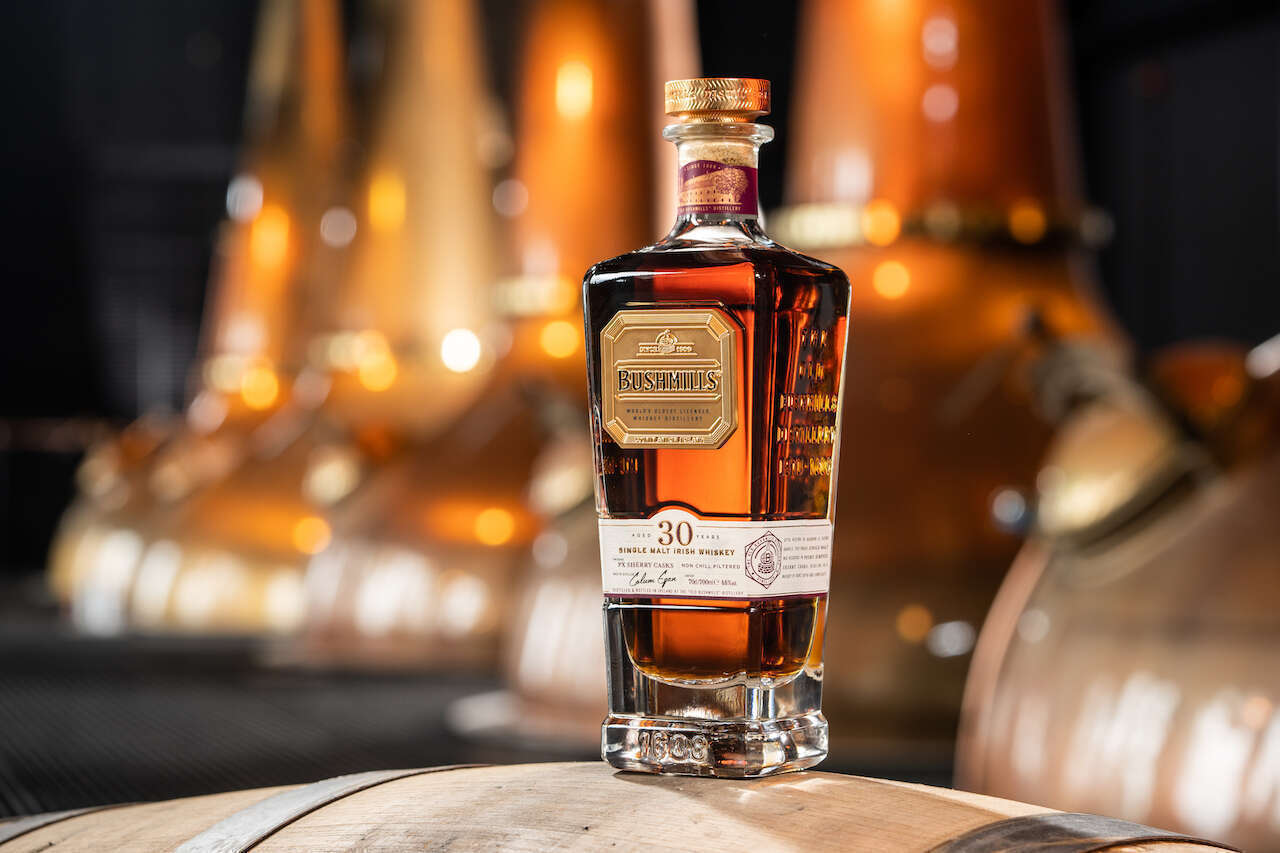 As the proud home of the world's oldest licensed whiskey distillery, Bushmills takes its places as one of the industry's most respected brands. In celebration of the 415th anniversary of its license to distill, the brand has this year added two new expressions to its permanent collection: a 25 Year Old and a 30 Year Old single malt. Together, they mark Bushmills' bold entrance into the ultra-prestige realm, with the 30 Year Old taking its place as the distillery's oldest core release yet. Having spent its final 16 years in ex-Pedro Ximénez sherry casks, the whiskey is deep and rich, with a long finish and whispering notes of sweet, dried fruits.
$2,480, bushmills.eu
[See also: The Best Irish Whiskey Brands in the World]
Assouline, Formula 1: The Impossible Collection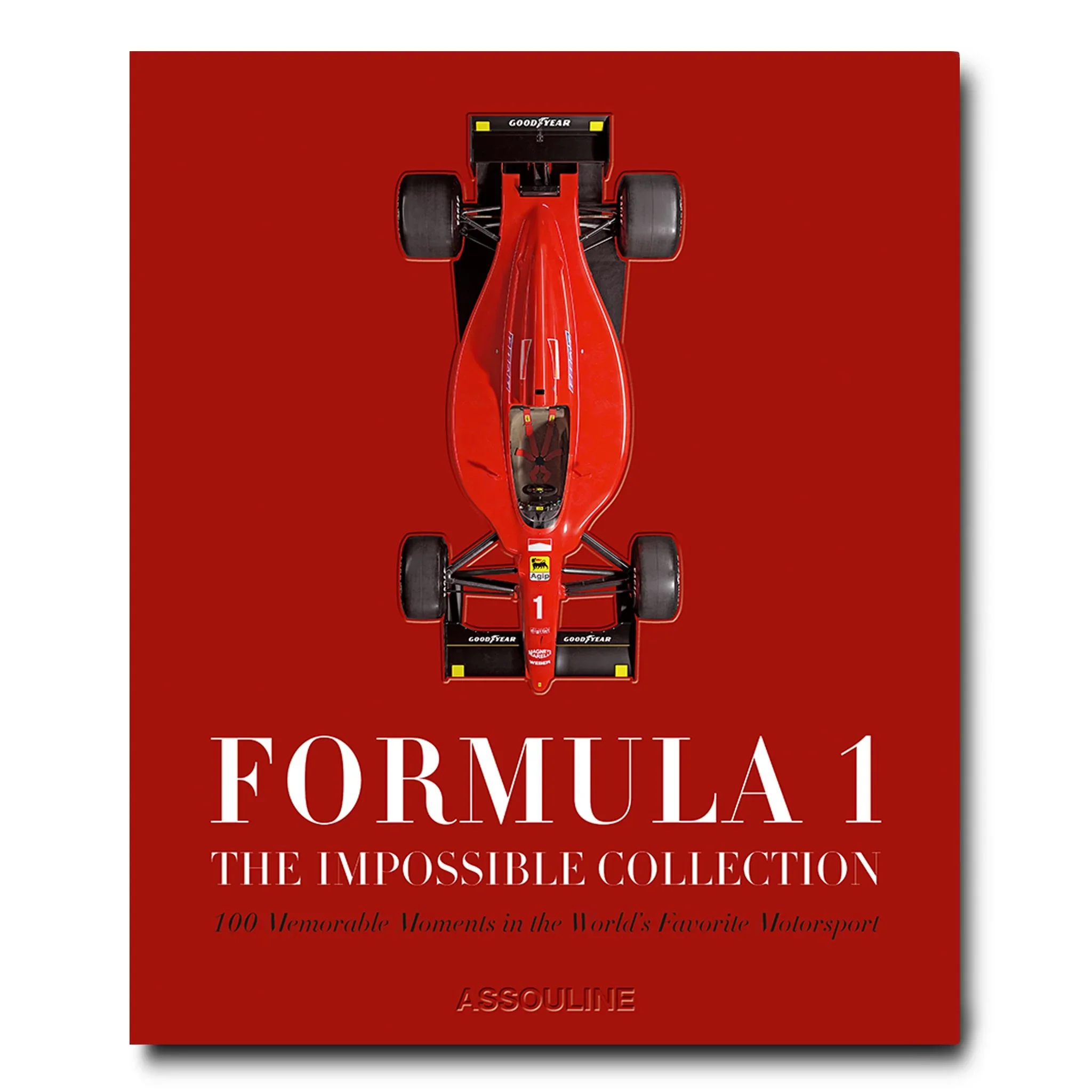 Formula 1, and all the trials and tribulations associated with the world-famous international race, has soared in popularity in recent year, thanks in no small part to the launch of that hit Netlifx TV show. Whether dad is a new fan or long-standing, he is all but guaranteed to be in impressed by a copy of Assouline's Formula 1: The Impossible Collection book. Chronicling some of the most important and memorable events in the race's history, the edition is a heartfelt tribute to the sport itself, as well as the individuals, craftsmanship and passions that make it possible in the first place. A must-read for an Formula 1 affociandos.
$1,300, assouline.com
The Macallan, Cashmere Scarf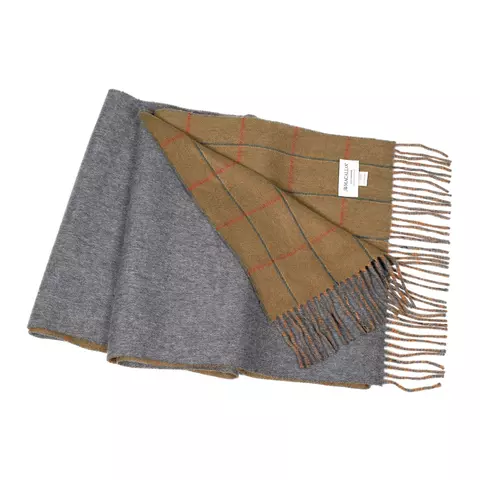 Father's Day might be in the throes of early summer, but a cashmere scarf will continue to be reached for year in, year out. This year, take things up a notch with a cashmere scarf by The Macallan. Made for the Scotch whisky brand by textile manufacturer Johnston's of Elgin, the piece features the exclusive Gillies tweed, which brandishes a rich tapestry of earthy colors that together represent the shades of The Macallan's Speyside estate. And of course, being 100% cashmere, it is beautifully soft – dad will almost be praying for cooler days.
$436, themacallan.com
Propaganda Agency, Knitwear Set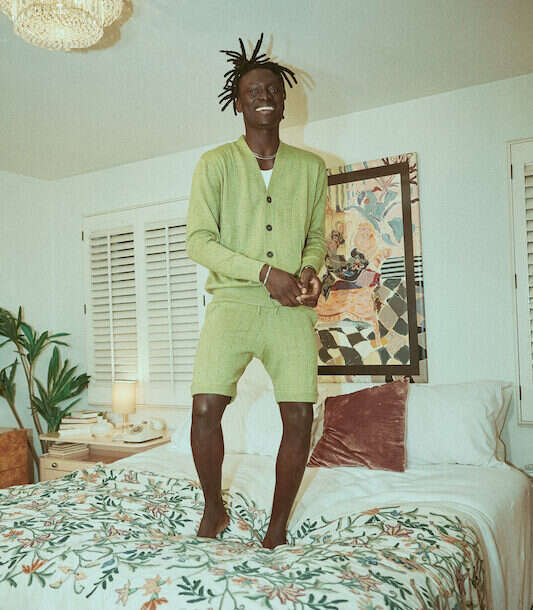 Haven't you heard? Knitwear is the new beachwear. Brought to you by Propaganda Agency – an LA-based label specialising in handcrafted, vintage-inspired menswear – the new Don line features a mix-and-match selection of cardigans, polos and shorts for seemingly never-ending styling options. Made from organic pima cotton and baby alpaca yarn, each piece is super soft yet still breathable, making them just at home on an airplane as they are at a beach-front bar.
From $220, propaganda-agency.com
Louis Vuitton, Rolling Trunk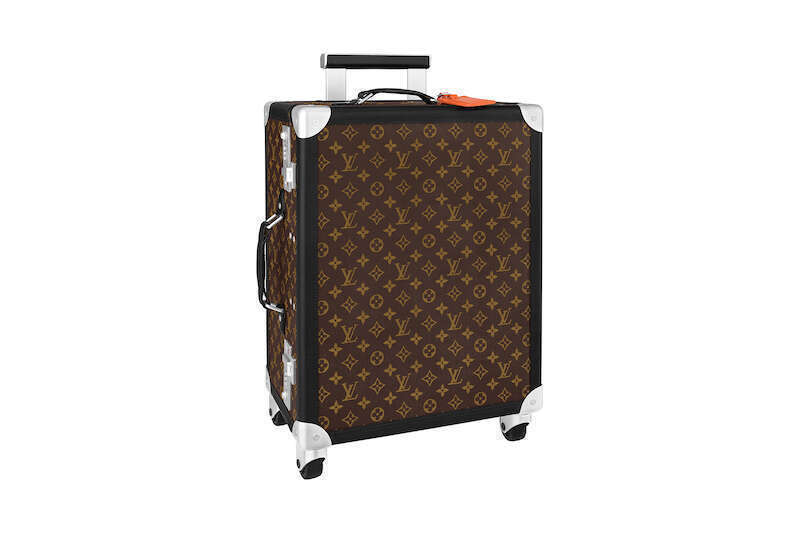 Who said luggage had to be boring? Not Louis Vuitton, that's for sure. Renowned for its monogrammed totes and cases, the French label has long been the benchmark for luxury baggage. This year, our top pick for a practical yet stylish Father's Day gift is the Rolling Trunk. A modern riff on the Maison's traditional trunks, the luggage features the classic monogram design in canvas, with a calf leather trim, sturdy reinforced corners and optimized storage volume.
$9,250, louisvuitton.com
[See also: Pharrell Williams Named Louis Vuitton Men's Creative Director]
Loch Lomond, 47 Year Old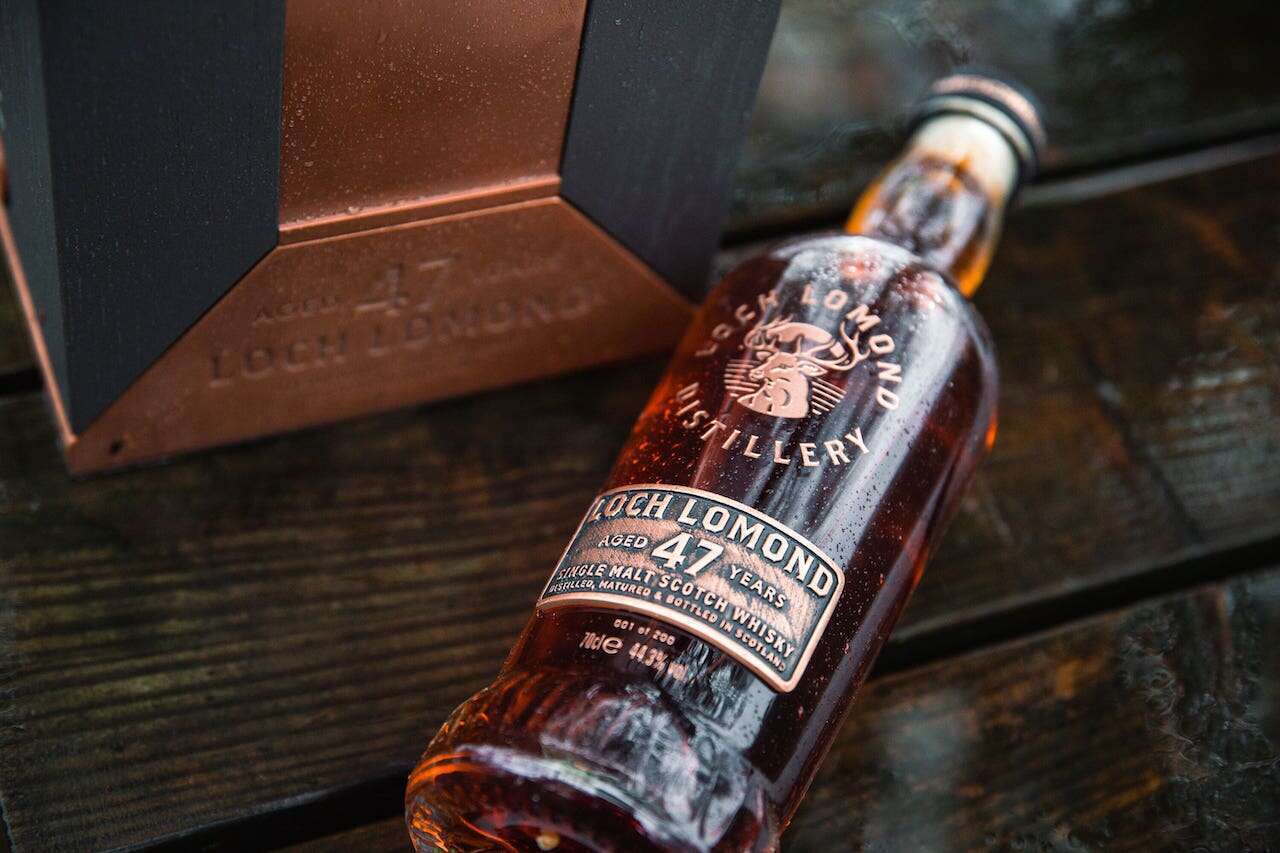 As the final piece in the highly limited Remarkable Stills series, the Loch Lomond 47 Year Old is one of this year's most coveted Scotch releases. Joining the collection's previously released 45 and 46 Year Olds, the liquid first matured in American oak casts for 43 years before being transferred to second-fill Oloroso casks. The result is velvety, with notes of apple, caramel and vanilla culminating in an infinitely sip-able liquid. Limited to just 200 bottles, this is a get-it-while-you-can type of whisky.
$7,170, lochlomondwhiskies.com
WOLF, Viceroy Single Watch Winder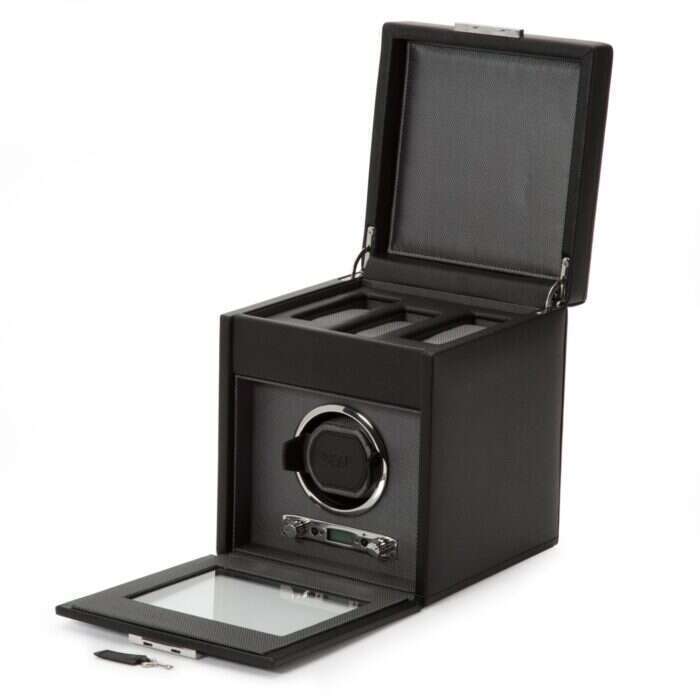 If your father is an automatic watch wearer, you can all but guarantee the WOLF Viceroy Winder will make the perfect addition to his gadget collection. Featuring a patented innovation that counts the precise number of rotations per day, this sleek piece of kit carefully winds timepieces ready for use, while simultaneously focusing on overall health, ensuring your watch's longevity. The single winder features one rotating winding module and storage for up to three watches. And, thanks to its black vegan leather finish and chrome hardware, the Viceroy winder is as stylish as it is practical.
$609, wolf1834.com
[See also: The Best New Releases from Watches and Wonders 2023]
Allbirds, Tree Flyer Sneakers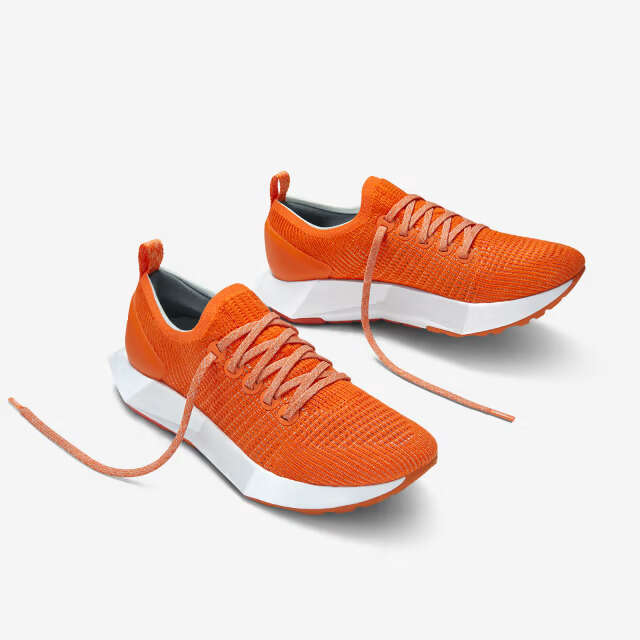 Combining smart technology, innovative materials and thorough on-the-ground research, the brand new Allbirds Tree Flyer running sneaker has been designed with both performance and sustainability in mind. Unusual alternative materials are featured throughout the shoe to ensure its carbon-neutral status, from the Lyocell (eucalyptus tree fiber) upper to the recycled plastic bottle laces. Of course, practicality hasn't been sacrificed, with a super bouncy SwiftFoam midsole (made from the humble castor bean) providing a comfortable cushion for long-distance runs. There are plenty of colorways to choose from, including minimalist black and white, and a striking bright orange.
$160, allbirds.com
TCS World Travel, Iceland Golf Trip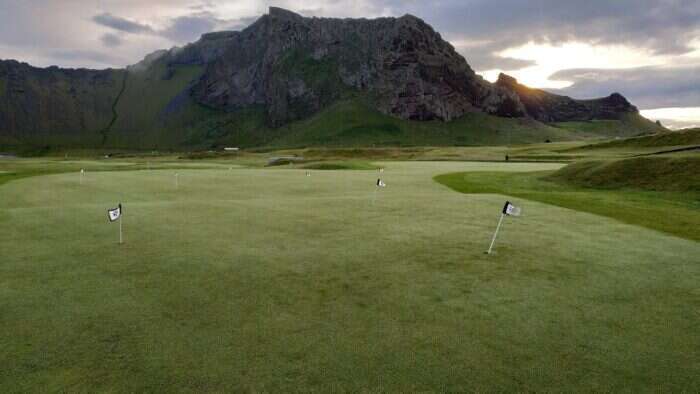 With the previous two Father's Days still plagued by restrictions, 2022 is the perfect time to treat dad to the gift of quality time together – and what better way to do it than with a luxury golfing trip to Iceland? Hosted by TCS World Travel, the nine-day itinerary kicks off in Reykjavik, where guests will enjoy accommodations in the city's EDITION hotel and teeing off at the Brautarholt Golf Course. From here, the trip heads out to the Langjökull Glacier, with the chance to cruise along one of Iceland's largest glacial formations by snowmobile, before exploring the Westman Islands and a round of golf in an old volcano. Rounding off the itinerary is a trip to the world-famous Blue Lagoon for a spot of well-deserved R&R.
From $25,420 per person, contact Anna Hawley, luxury custom travel manager, anna.hawley@tcsworldtravel.com, +1 866 875 5238
[See also:
Montblanc, Patron of Art Homage to Albert Fountain Pen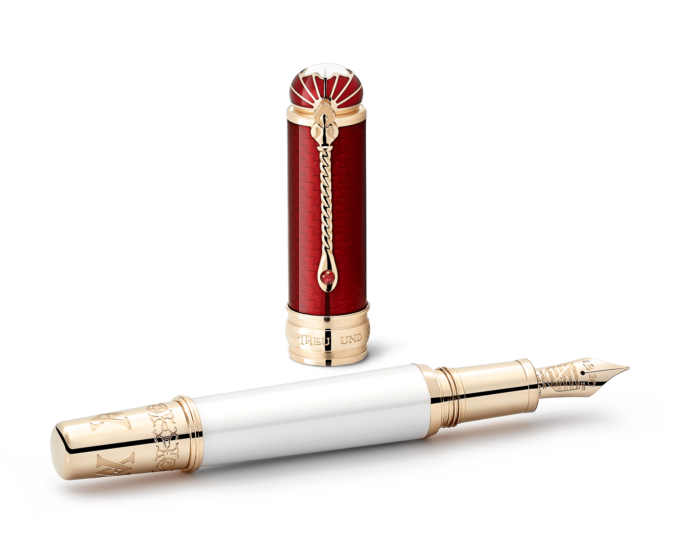 While letter-writing might be on the decline, for those who do prefer to take to paper, a proper writing pen is non-negotiable. For such a Father's Day request, Montblanc is an easy winner. This year, push the boat out with a Patron of Art Homage to Albert 4810 fountain pen, which pays homage to the late Prince Albert as a notable art patron of his era. Every detail is the mark of impeccable attention, from the gold-coated clip and the pearl-white lacquer barrel to the red lacquer cap with hidden guilloche. Of course, the nib is the be-all and end-all of a good fountain pen. This one features an au750 solid gold nib with special embossing, with a rounded fine end for the most delicate of penmanship.
$3,410, montblanc.com
Dr. Barbara Sturm, Men's Anti-Aging Skincare Set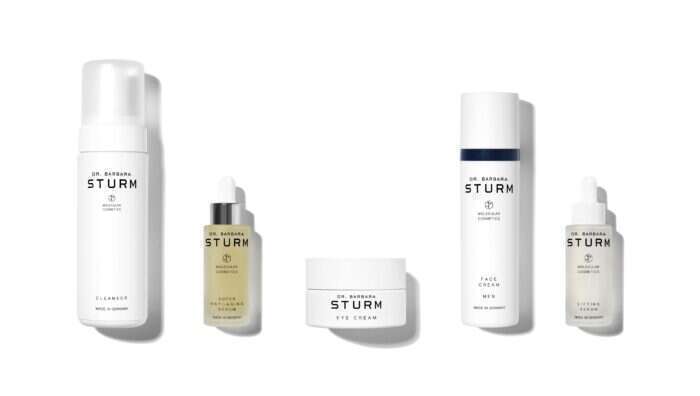 The truth of the matter is, as necessary as it might be, men tend to be less willing to invest time and effort into curating a targeted skincare regime. So, for the dad whose skin needs a little TLC, efficient and fuss-free is the way to go. The Dr Barbara Sturm Men's Anti-Aging Set includes everything needed to build a straightforward routine, from the everyday essentials such as cleanser and face cream to the more indulgent luxuries like a lifting serum. Designed to simultaneously combat irritation and target fine lines, Dr Barbara Sturm's science-led set is a one-stop-shop for great skin.
$700, drsturm.com
[See also: The Most Expensive Whisky Ever Sold at Auction]
Byredo, Bibliothèque Eau de Parfum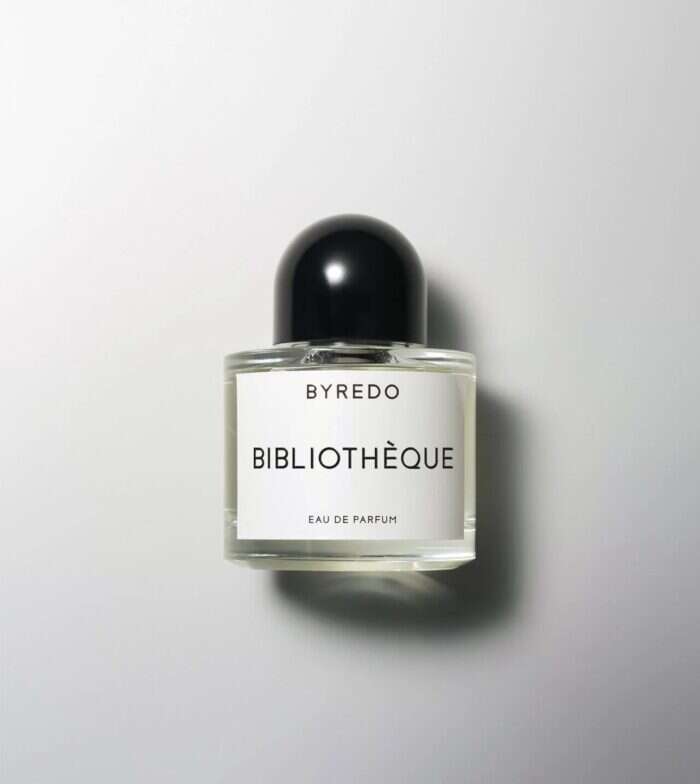 Byredo's Bibliothèque fragrance needs little introduction. Originally launched as a candle, the Swedish brand gave in to public demand and eventually rereleased the captivating fragrance in perfume form. Like its candle elder sibling, the intoxicating perfume first opens with fruity peach and plum before descending into an intense earthy base of patchouli, leather and vanilla. The unisex fragrance is nothing short of addictive and lingers on the skin long after the first spray.
$196, byredo.com
VanMoof, S5 Electric Bike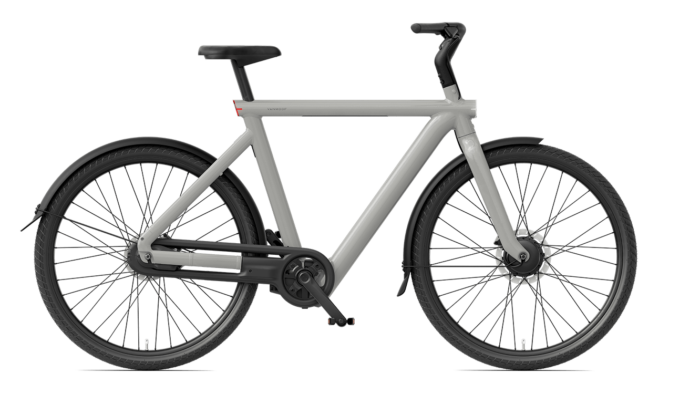 For a city slicker, there's nothing quite like an electric bike. Comfortable, convenient and infinitely less effort, e-bikes are revolutionizing the commute. This Father's Day, opt for the newly released VanMoof S5, which features an ultra-long-range battery, silent motor and a refreshingly accessible frame. So much more than just a standard e-bike, the S5 is awash with smart tech, from a tablet integrated into the handlebars that gives in-ride speed and battery data to the signature anti-theft technology.
 $2,998, vanmoof.com
Harrison, Outdoor Oven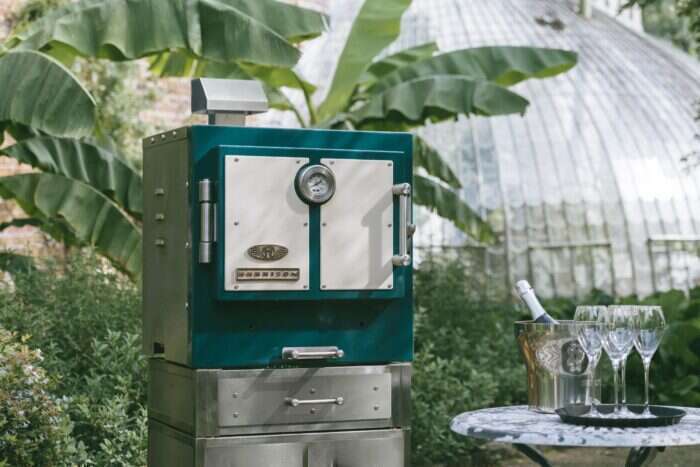 As we head into summer, BBQ season is well and truly on its way. This year, help dad up his game with an outdoor charcoal oven from Harrison's classic collection. Favored by some of the world's leading chefs, a Harrison oven is the ultimate way to achieve restaurant-quality cooking, with that unmistakably smoky flavor that only a charcoal-fired cooker can achieve. Reaching temperatures of up to 750°F, Harrison ovens are impressively versatile and make neat work of everything from steaks and veg to whole chickens and pizzas – perfect for those hard-to-please guests. Each oven is made to order and available in a handful of colors to suit any outdoor space.
From $8,000, harrisonovens.com
Carl Friedrik, Palissy Briefcase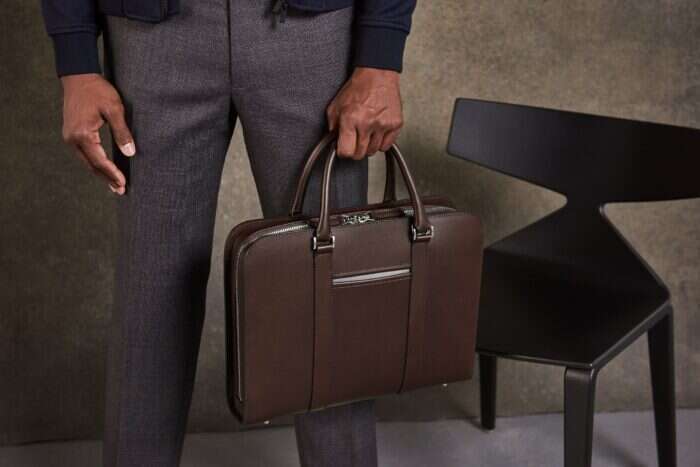 With business travel firmly back on the agenda in 2022, a new briefcase is a must on any list of the best Father's Day gifts. Our top pick comes from Swedish brand, Carl Friedrik, which designs luggage for a new breed of modern traveler. While the brand is rooted in Scandi design principles, the craftsmanship that goes into every piece is firmly Italian. Each briefcase is handmade just outside of Naples using impossibly supple Italian leather. It isn't all style over substance either; the Palissy has a designated laptop compartment, separate document folder and smaller pockets, as well as a comfortable wide shoulder strap. Go for a sleek black for the more minimalist dad or take the plunge with striking cognac.
From $600, carlfriedrik.com
Stefano Ricci, Octagon Watch
The Italian fashion house made its stunning debut into the world of Haute horology in 2020 with the Octagon watch collection. The collection includes a chronograph, an annual calendar and a perpetual calendar model. As you would expect with Stefano Ricci, the watches do not hold back on opulence or exclusivity. Each version is limited to just 10 pieces with a further 10 available in a Diamond Lux edition, which includes 88 princess cut stones totaling 8.25 carats. The owner of each watch not only gets one of the world's rarest timepieces but access to Stefano Ricci's legendary aftersales service. If the watch breaks at any point during a three-year guarantee period, the owner can arrange for a Stefano Ricci representative to collect it from anywhere in the world to be fixed.
From $110,000, stefanoricci.com
Kross Studio, Batmobile Desk Clock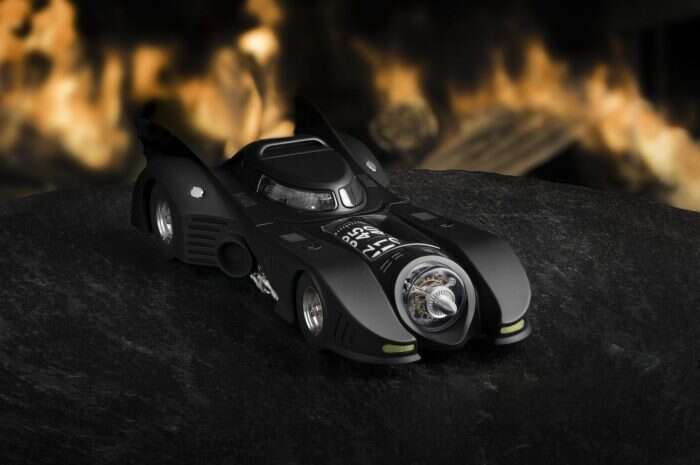 Every dad might like to think of himself as a bit of a superhero, and at one time or another, he has no doubt played the part for you. Celebrate his heroism with this ultra-exclusive desktop clock from Swiss start-up Kross Studio in partnership with Warner Bros. The amazing Batmobile may look like a toy but underneath there is a very serious piece of Haute horology. Every detail of the clock has been meticulously engineered totaling 512 individual components (115 on the body and 397 within the movement). The exterior was painstakingly designed to ensure it reproduced the same curves and proportions of the most famous Batmobile of all from the 1989 film starring Michael Keaton. The design is limited to just 100 pieces and is priced accordingly.
$29,900, kross-studio.ch
Anthony Lent, Black Silver Skull Ring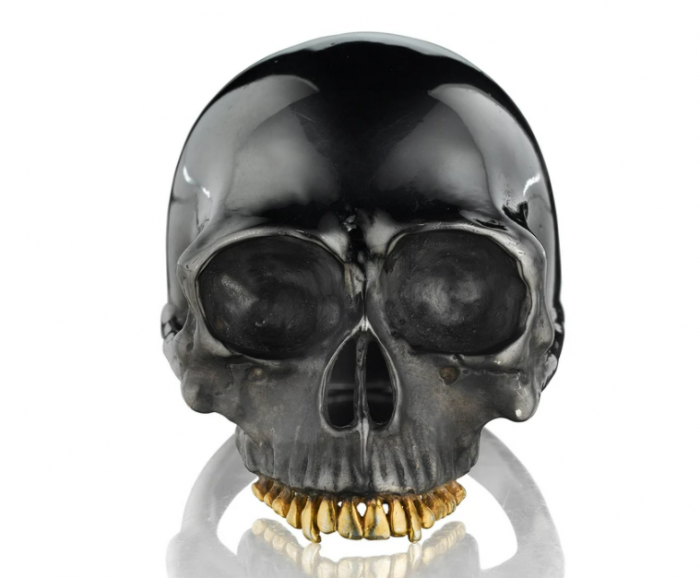 For the maverick father who loves to stand out from the crowd, Anthony Lent is a jeweler that does not play by the rules. Known for its eccentric designs, the boutique jeweler is famed for its gothic skulls and swirling serpents, all carved from ethically sourced materials. It always favors the use of antique diamonds and recycled gold over virgin material, which almost eliminates its environmental impact. This spooky skull ring sums up its ethos perfectly. The design is inspired by the anatomical illustrations of Leonardo da Vinci and Andreas Vesalius. The skull is made with oxidized sterling silver and its teeth from 18k yellow gold. A guaranteed conversation starter for any father looking to add an edge to his outfit.
$860, anthonylent.com
Gucci, Aviator Gold-Tone Sunglasses
We love Gucci here at Elite Traveler. Italy's largest fashion house is famed for its avant-garde designs, and that attitude is carried into its business practices as well. In 2019, the company made the surprise announcement that it was going carbon neutral effective immediately. The policy has some way to go to eliminate emissions from its whole supply chain, but it nonetheless goes further than most of its competitors in securing a green future. So, celebrate this eco-warrior in style with these timeless shades, which are a modern interpretation of the classic aviator shape. The shades are made in Japan from gold-tone metal.
$520, mrporter.com
Grand Velas Los Cabos, Tequila Tasting and Pampering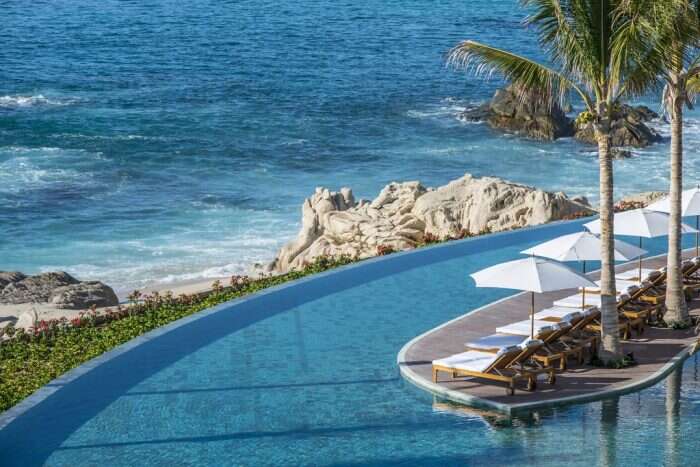 Go one step further this Father's Day and give your dad the ultimate getaway gift at Grand Velas Los Cabos. The luxury resort has a wide range of activities and amenities fit for a father, but for those who love a tipple, a luxury tequila tasting at the resort's dedicated Tequila Mezcal Bar will go down a treat. The bar has over 140 varieties of the spirit and there will be no need for lemon and salt. This tasting is all about appreciating the complexity and variety of Mexico's greatest export. The next morning, send him to the expansive spa to enjoy a Blue Agave Candle Massage. Blue agave is the plant from which tequila is made, but it also has therapeutic benefits when absorbed through the skin.
Rates from $658 per night, loscabos.grandvelas.com
Clase Azul, Mezcal Guerrero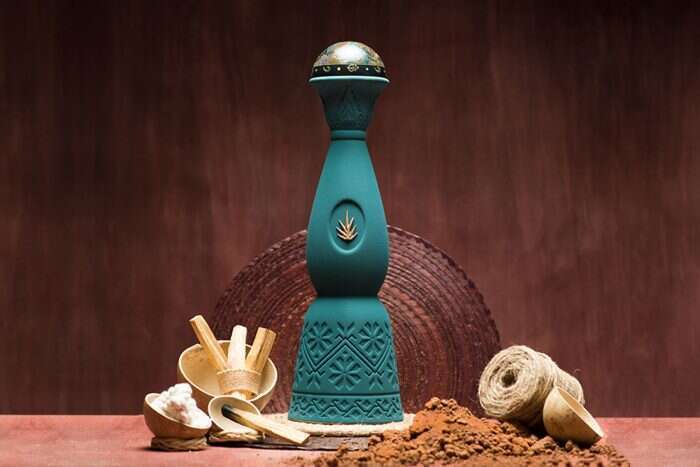 You may have noticed tequila's rise from nightclub shot to high-end spirit in recent years. That is in large part down to the visionary work of Clase Azul. The company has produced some extraordinary liquids in recent years and helped transform indigenous communities along the way. One of its latest expressions, the Mezcal Guerrero, shines a light on a little-explored region of Mexico. The liquid is made with 100% papalote agave, which grows wild in the mountain ranges of Guerrero. It is a complex tequila and is packaged in a decanter to match. The artisanal piece pays tribute to the ancestral wisdom and warrior spirit of Mexican women. The green color represents the precious stone jade, a symbol of the eternity of ancestral cultures. As with all Clase Azul decanters, it has been handmade according to traditional methods and every sale helps to keep the ancient tradition of pottery alive.
$249, claseazul.com
[See also: The Most Exclusive Tequila Tasting Experiences]
Brora Distillery, The Eras of Brora Experience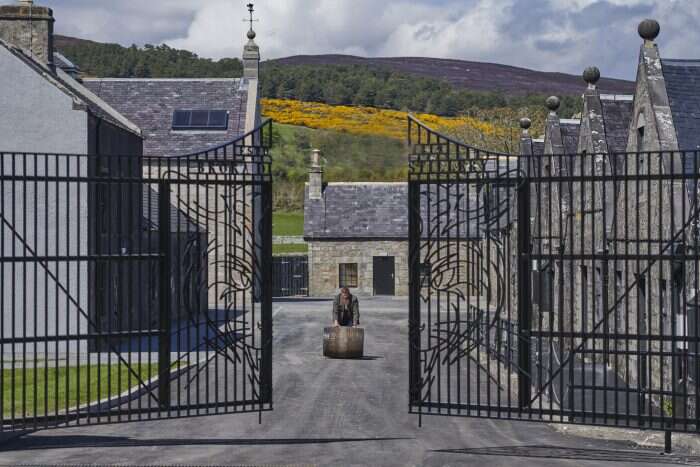 The fabled Brora whisky distillery reopened last year following a three-year renovation. Bottles of Brora Scotch can sell for tens of thousands of dollars, such is the reverence it is held in. Now, the revitalized distillery is set to become the ultimate pilgrimage for whisky lovers. If your father has even heard of Brora, he'll love the new Eras of Brora tour, which commences in July. This day-long experience grants access to the inner workings of the distillery, offering an opportunity to meet key craftspeople and culminating in a private tasting of its finest liquids. The experience includes a three-course lunch of contemporary Scottish cuisine as well as a tasting of Brora Triptych, an incredibly rare set of three Brora expressions.
$850 per person, malts.com
Vivant, Annual Membership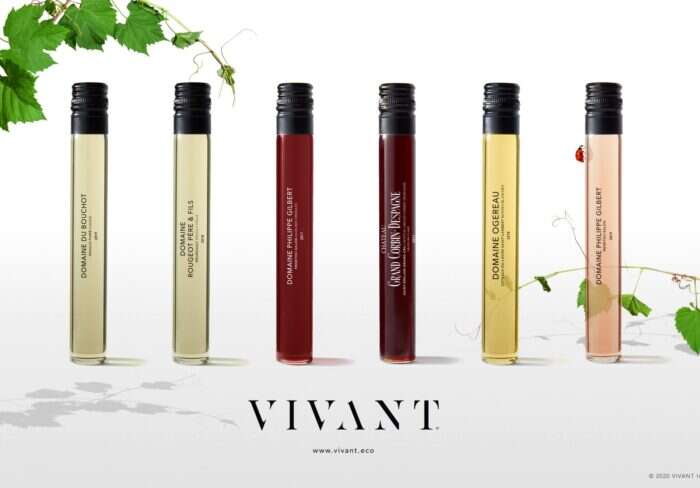 If you are not ready to take your father to the remote Scottish Highlands, then bring the good stuff to him instead for this year's Father's Day gift. Vivant is a new digital wine tasting club specializing in organic and sustainable fine wines. The annual membership grants access to many pay-as-you-go wine tastings from some of the most forward-thinking producers in the world. Each is led in real-time by a wine expert who guides participants through the wines and their producers, with members invited to submit questions to their host, interact with other participants via the chat function and build their own expertise level through interactive activities.
Annual Vivant membership is $149, with wine-tasting kits charged additionally, vivant.eco
Aeance, Men's Adaptive Shell Jacket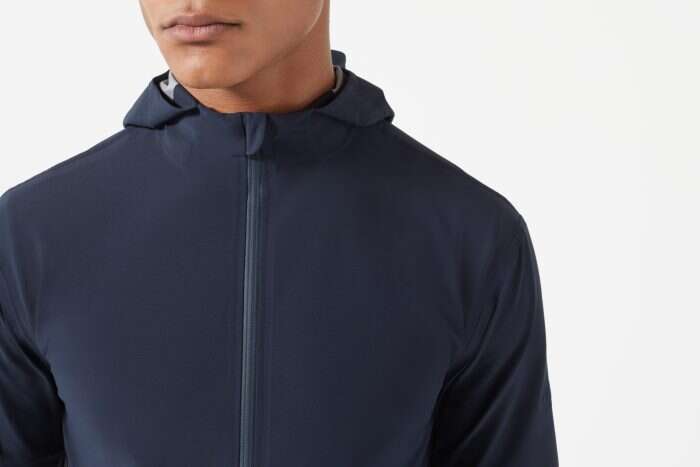 There is no such thing as bad weather, just bad clothing. Avid hikers love to remind you of this as they stroll past in howling winds and sheet rain. If they are enjoying the worst of what the weather has to offer them, there's a good chance they are wearing this shell jacket from Aeance. The German brand, heralded for its commitment to low-carbon production, combines minimalist design with state-of-the-art technology to produce some of the most technically advanced outdoor wear in the world. This jacket is made with a fabric that adapts to the weather conditions and body temperature, keeping the wearer dry in the rain and cool in the heat. Perfect for the father who insists on heading out in all conditions.
$485, aeance.com
Vaonis, Stellina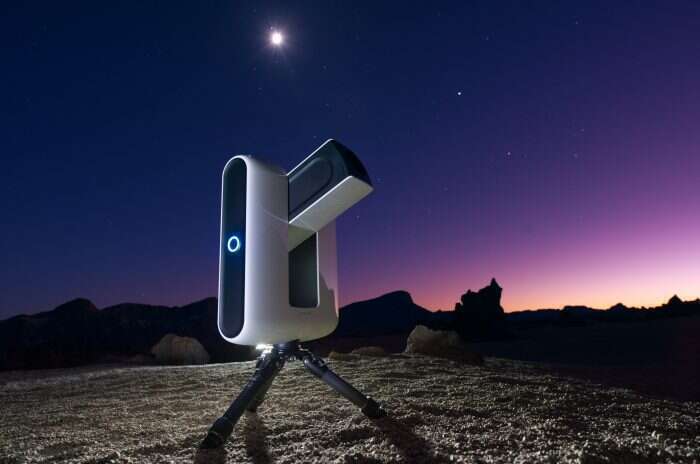 Marketed as a mobile observatory, the Vaonis Stellina offers users a window into the universe no matter where they are. Curiously, there is no eyepiece on this telescope. It has been substituted for an app, from which you can control its focus and peek into the depths of the solar system and beyond. Its point and track system make it easy to locate objects in the sky. It is portable so can be taken on trips to the great outdoors and a revolutionary filter allows it to cut through light pollution. That means you can take incredible photographs of nearby galaxies wherever you are.
$3,999, vaonis.com