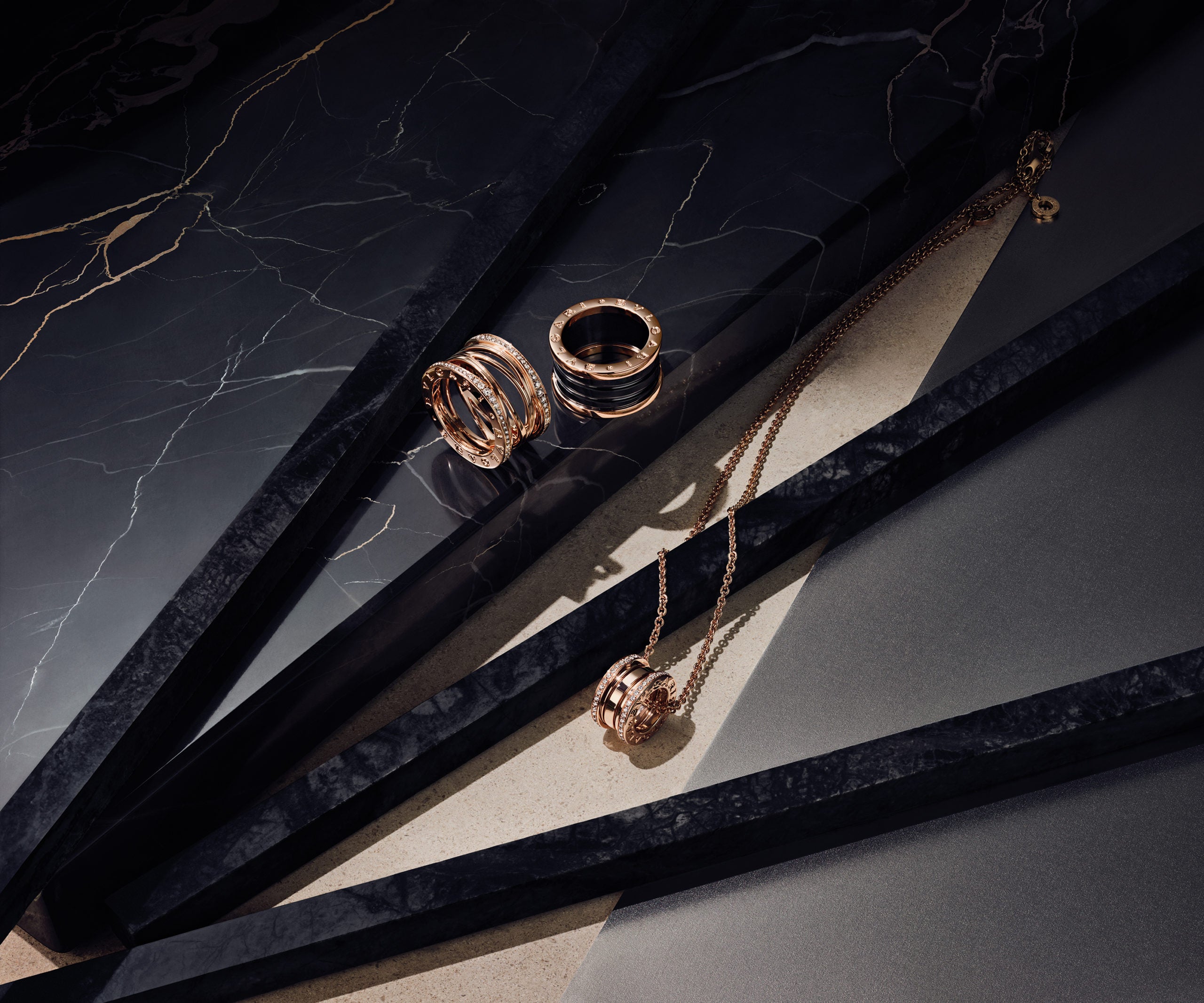 Bulgari recently debuted its new B.zero1 Rock Jewelry Collection, which pays homage to heritage tubogas chokers with studs from the 1980s. The original B.zero1 design (launched in 2001) is inspired by a world landmark and one of the most important landmarks of Roman heritage: the Colosseum. Each piece from Bulgari B.zero1 Rock Jewelry Collection (which ranges from stunning rings with pavé diamonds to bracelets and necklaces) brings together Bulgari's vast history with elegant modernity and include Roman design features on each piece.
Many pieces are made ultra-contemporary by adding gold studs to the distinctive spiral on each piece. The collection comes in rose gold, yellow gold and white gold and with or without diamonds. There are also pieces with modern black and white ceramic. New to this year's collection is the Rock bangles and small earrings (which hug the lobes). These new pieces join the minimalist, chunky rings and necklaces which are all infused with modern Italian design elements. The collection is unisex and can be worn on any occasion. While Bulgari is known for its elegant jewelry and high jewelry, this collection also reflects its pioneering spirit with audacious jewelry designed for every person of any age and gender.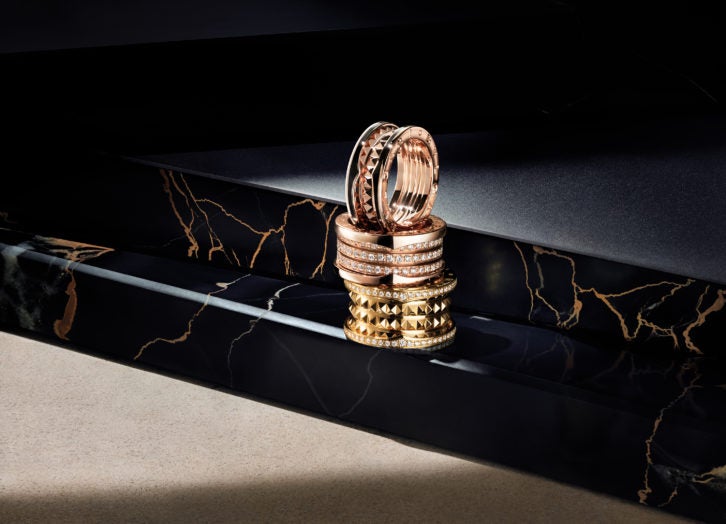 The versatile line truly has something for everything, from rose-gold hoops to a solid white-gold chunky ring to tiny hoops and stackable pavé bangles. Each piece is engraved with the Bulgari double-logo.
With the jewelry launch, Bulgari also launched the Mai Troppo campaign (which means 'never too much' in Italian). Stars of the campaign were revealed during one of the largest parties the company has ever thrown in the US in February, which was held in Brooklyn, New York. The cast of young and diverse actors and models from all over the world, including actress Zendaya, actor Kris Wu, model Lily Aldrige and actress Naomi Scott.
For more information and to shop the collection, visit bulgari.com