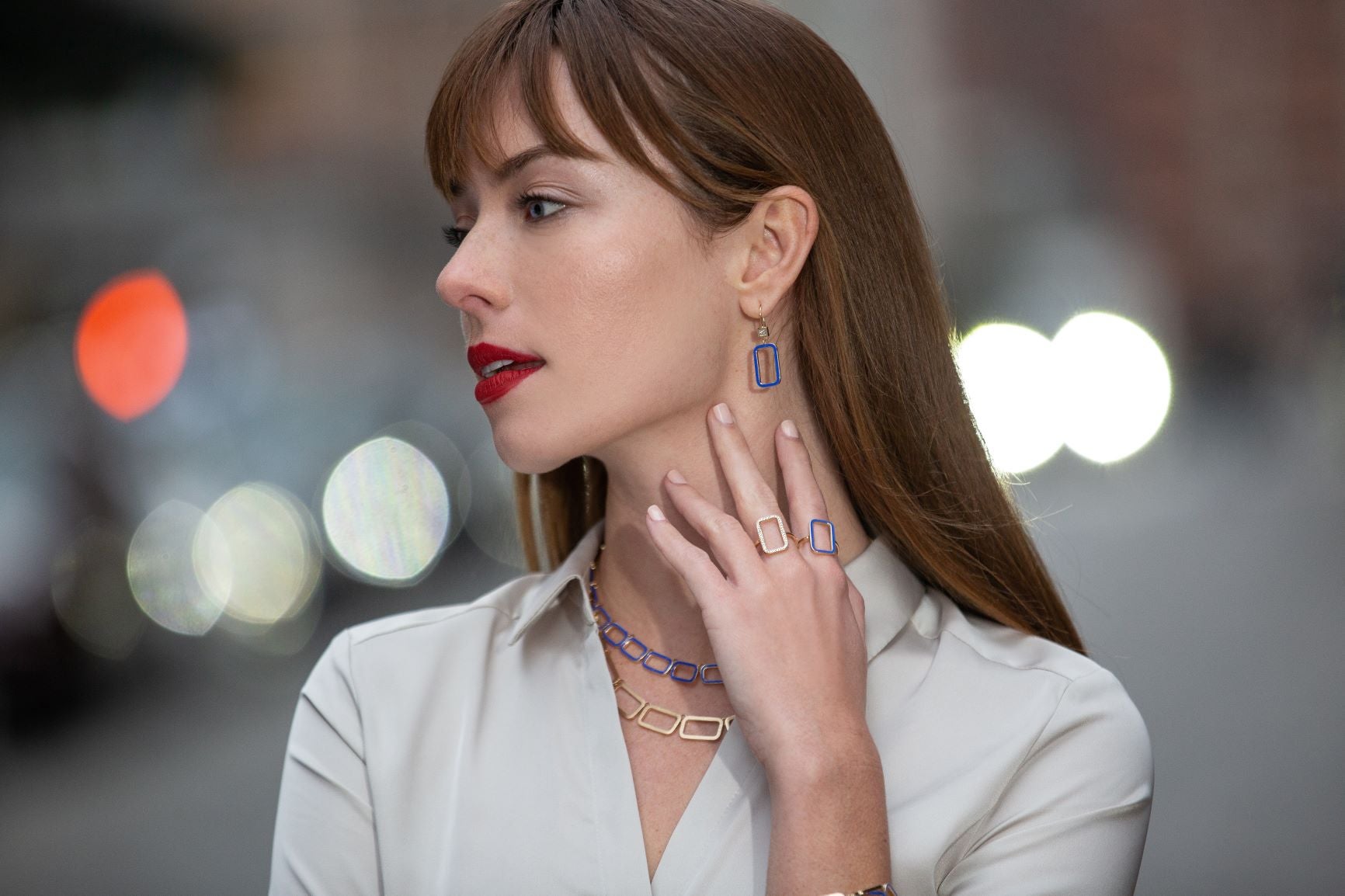 Misahara Jewelry has taken inspiration from around the globe for its new Chain City Collection which launches today. 
The New York based jewelry house intends its latest offering to elicit fond memories of past travels and a desire for new adventures, at a time when many have been unable to satisfy their wanderlust due to the worldwide pandemic.
To create Misahara Jewelry's third collection of the year, founder and designer, Lepa Galeb-Roskopp has taken inspiration from some of her favorite global cities: New York, Paris, Rome and San Francisco. She hopes the handcrafted collection, set in 14k rose and yellow gold, will allow wearers to rekindle memories of what it feels like to explore their favorite places.
The designer said: "There are moments when time stands still, and there are moments when it seems to fly. I like to think that our new Chain City Collection can capture the timeless allure of world-class destinations. It will evoke the memories of your greatest adventures and are the perfect pieces to bring with you on your next trip around the world."
[See also: Honorable Gems: Sustainable and Ethical Jewelry Pieces]
Galeb-Roskopp has taken nuances from each city and translated them in the collection's design, for example using diamonds to represent the sparkling lights of New York and crisp blue enamel in homage to San Francisco's famous bay. Rome's historic buildings influenced the jewelry's gold and sandblasted texture, while Paris is said to be depicted through all of the elements combined.
These details all come together in the Paris chain which marries together 1.35ct's of white diamonds with matte sandblasted rose gold and ocean colored enamel in a necklace which falls just below the collarbone. The Paris bracelet, which can be bought separately, combines the same blue enamel elements, set in yellow gold with 0.90ct's of white diamonds. 
The Chain City Collection is available at Misahara Jewelry, +1 805 390 6326, misahara.com