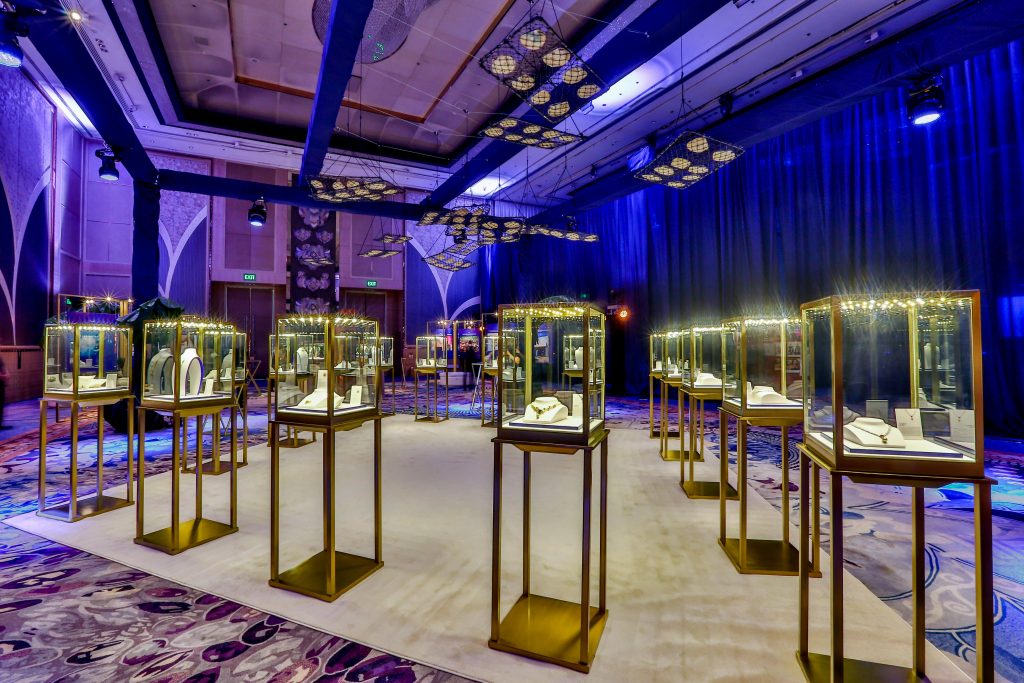 Philippine-based fine-jewelry brand Jewelmer is celebrating its 40th anniversary this year.
Founded in 1979 by Jacques Branellec, a French perliculture specialist, and Manuel Cojuangco, a Filipino entrepreneur, Jewelmer is known for its exceptional South Sea pearls and pearl farming and is the leading producer of golden Palawan South Sea pearls. Over the last 40 years, Jewelmer grew the business to appeal to an international market with retail boutiques in some of the world's finest five-star hotels, as well as a major retail following in Dubai, Hong Kong, Melbourne, Paris and New York.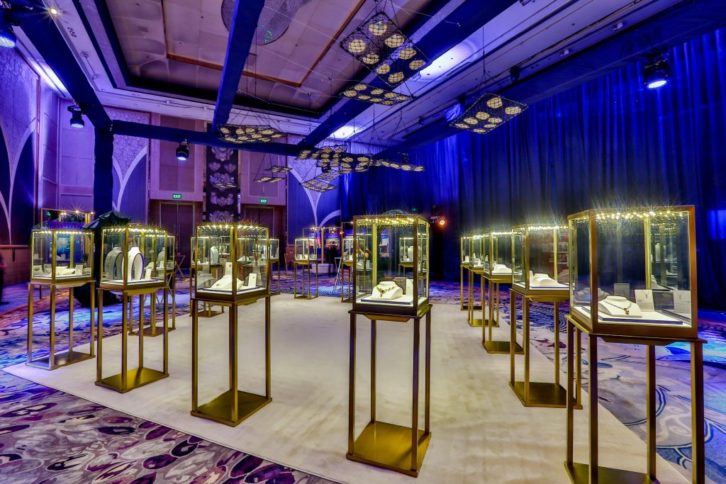 The brand celebrated its 40th anniversary at the Shangri-La at The Fort in Manila, Philippines the beginning of March. Here, the brand showcased never-before-seen pieces including its first cultured pearl. Here, a photo exhibited showcased the brand's illustrious history, including images of the first pearl farm, as well as a live sorting of pearls by experts so guests could see first-hand the sorting process of Jewelmer pearls focusing on size, shape, color and luster.
During the night, a jazz band played and founders Brancellec and Cojuangco spoke to the crowd about this exciting milestone. The first farm manager, Rogelio Bas, also spoke during the celebration about how he helped source the first golden South Sea pearl and ended with a statement on conservation and environmental awareness.
It was during this ceremony that executive vice president and deputy CEO Branellec revealed the brand's new logo and its 2019 campaign featuring actress, model, author, painter and makeup artist, Solenn Heussaff-Bolzivo, that was shot in the Palawan waters in the Philippines. Filipino singer Sarah Geronimo ended the night with a performance that dazzled the crowd almost as much as Jewelmer's exquisite pieces.
All of Jewelmer's beautiful creations highlight the natural beauty of the golden pearl. Set in modern ways with an homage to the island in which its sourced from, the jewelry pieces are also set with diamonds and precious gemstones.